Mastering the Art of Wooden Puzzle
Every Wooden Puzzle piece, intricately shaped, forms a vital fragment of an enchanting animal selfie-collage. Marvel at the vibrant array of animals – from domestic darlings like cows, horses, geese, chicks, turkeys, rabbits, frogs, pigs, and cats to exotic beings like giraffes, sloths, lemurs, suricates, rhinos, ostriches, polar bears, penguins, and fluttering butterflies.
The Intricate Details
Renowned for the uniqueness of our pieces, every element boasts a distinct shape. Large, themed pieces of animals or landmarks, depending on the product's theme, make assembly captivating. Dive deeper and discover patterns on the flip side of each piece, aiding in your assembly adventure.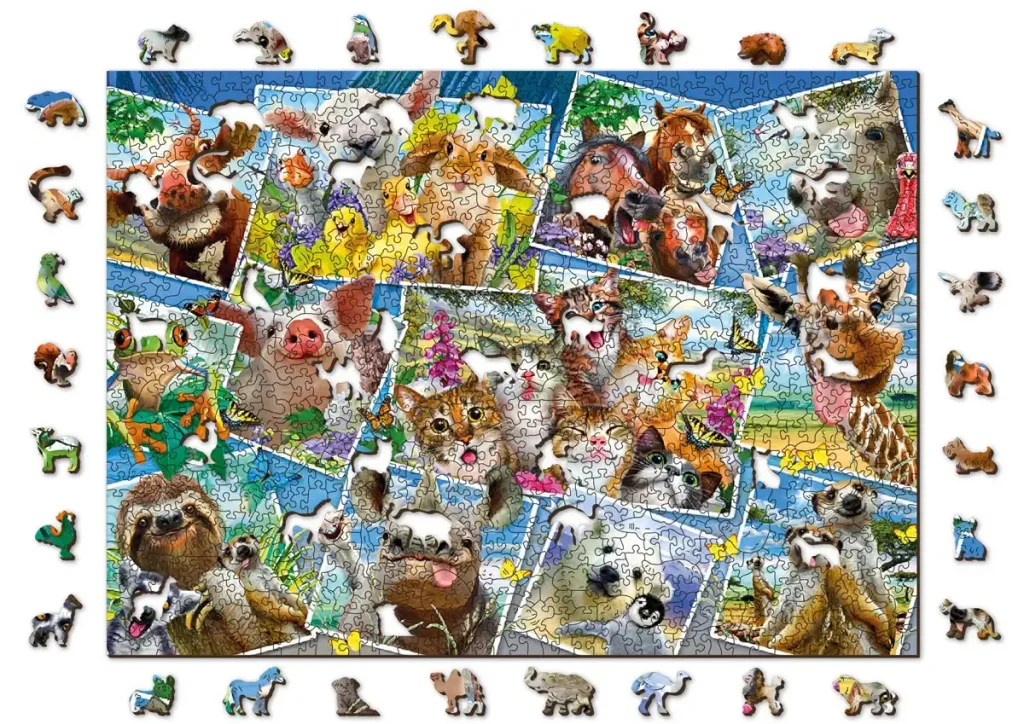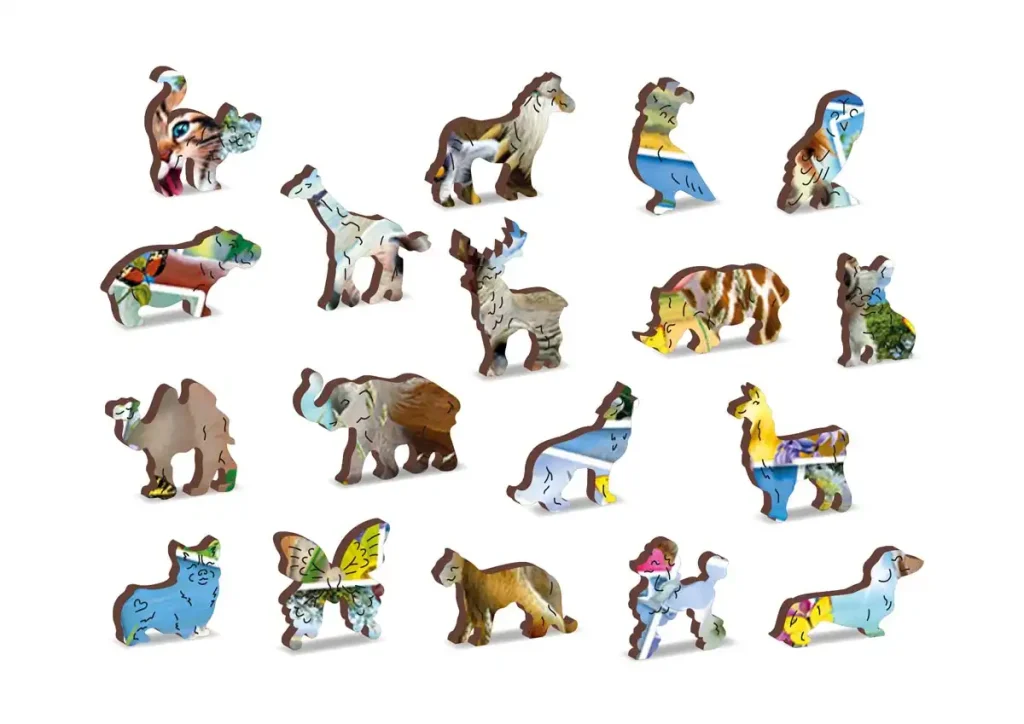 Perfect for Family Bonding
Piecing together this artwork serves as an exceptional way to spend quality time with loved ones. Suitable for adults and teens over 14, it's a chance to weave stories, share laughs, and create lasting memories.
A Thoughtful Gift
Seeking that impeccable gift for a loved one? This set is not only a challenging jigsaw but a piece of art. Its vivid colors and intricate patterns will surely captivate both young and old, making it an ideal present for any occasion.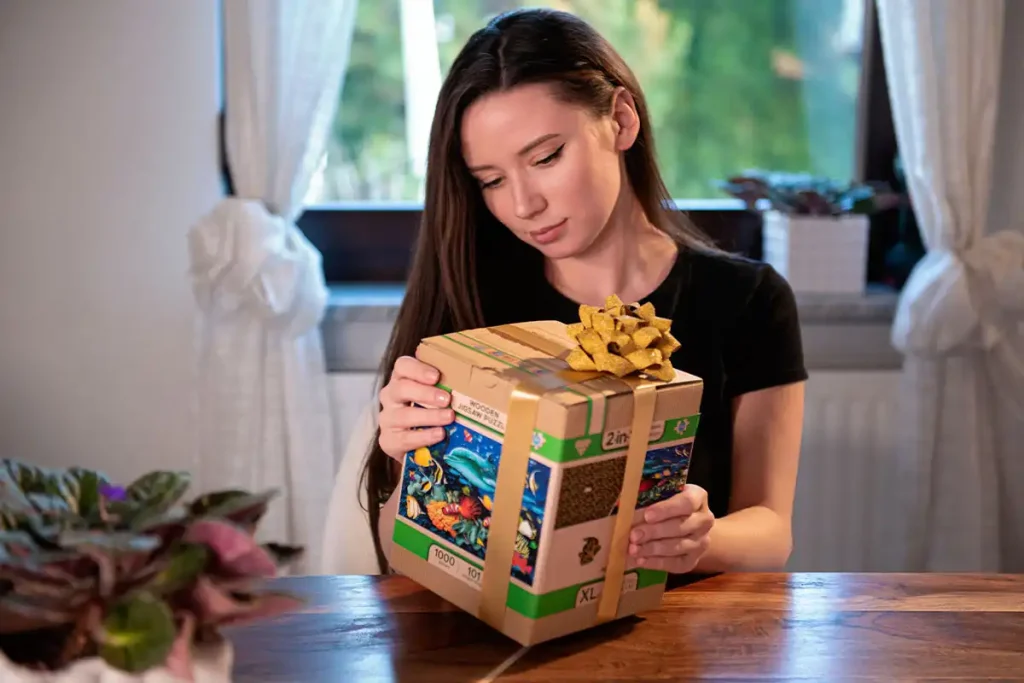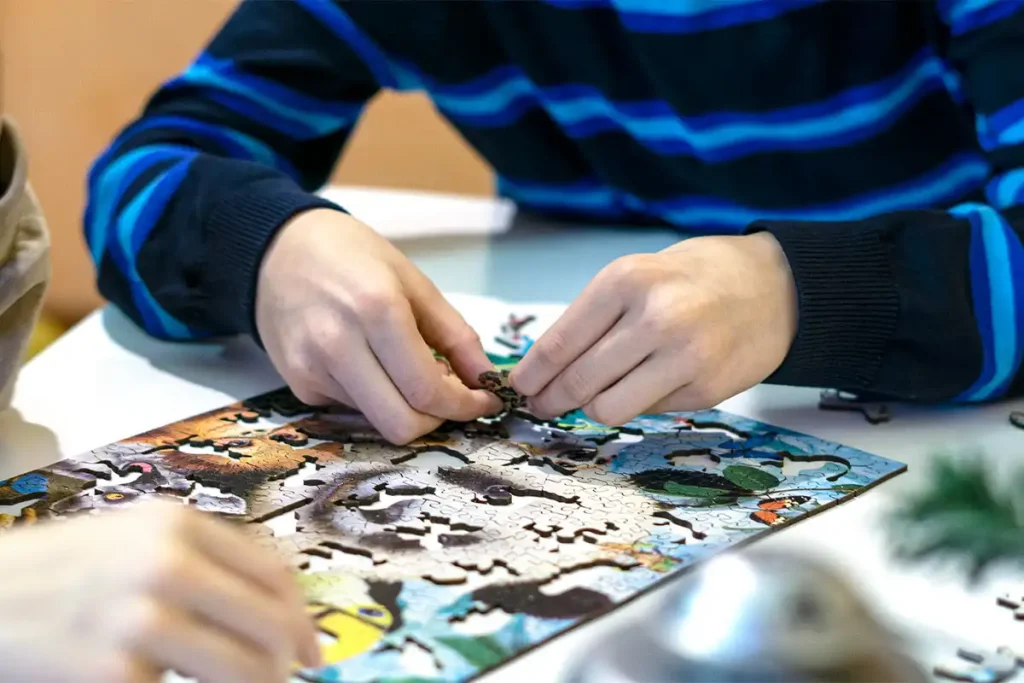 More Than Just a Game
Once completed, this stunning piece doesn't have to be dismantled. It doubles as an exquisite décor piece. Mount it on your wall, letting it narrate tales of your patience, perseverance, and passion.
Characteristics
Series/Article
AN W 750-0070-XL
Age
14 +
Number of elements
750 pcs
Number of whimsies
75 pcs
Assembled size
H: 20.43" (51,9 cm)
W: 14.76" (37,5 cm)
Packaging size
H: 7.87" (20 cm)
W: 6.57" (16,7 cm)
D: 6.57" (16,7 cm)
Packaging weight
1,34 lb (0,61 kg)
Puzzle thickness
0.12″ (0,3 cm)
Assembly time
10h
Artist
Howard Robinson
Type of Cut
Animal
Back side
In conclusion, our Animal Postcards 750 offers more than just an engaging activity. It's a journey through art, an exercise in patience, a bonding experience, and a décor masterpiece. Dive into this world and emerge with cherished memories.