Discover the Beauty of the Wooden Puzzle
In the realm of the Wooden Puzzle, not all are created equal. Our Christmas Snowballs 750 stands out, ensuring each jigsaw enthusiast a delightful and unforgettable experience.
A Scene Like No Other
Imagine a multitude of snow globes, each telling its own unique story. Inside one, Santa Claus attentively reads children's wishes. In another, the iconic Nutcracker stands tall and majestic. Watch as children gleefully slide down snowy hills on sleds, owls perched silently with their wide, inquisitive eyes, and vibrant snowmen brought to life by joyful kids. There's a chorus of children serenading the streets with Christmas carols, graceful reindeer prancing around, bunnies hopping in the snow, and young ones gracefully skating on icy ponds. Dominating the scene is a grand festive house, glowing warmly, inviting all to join in the holiday spirit.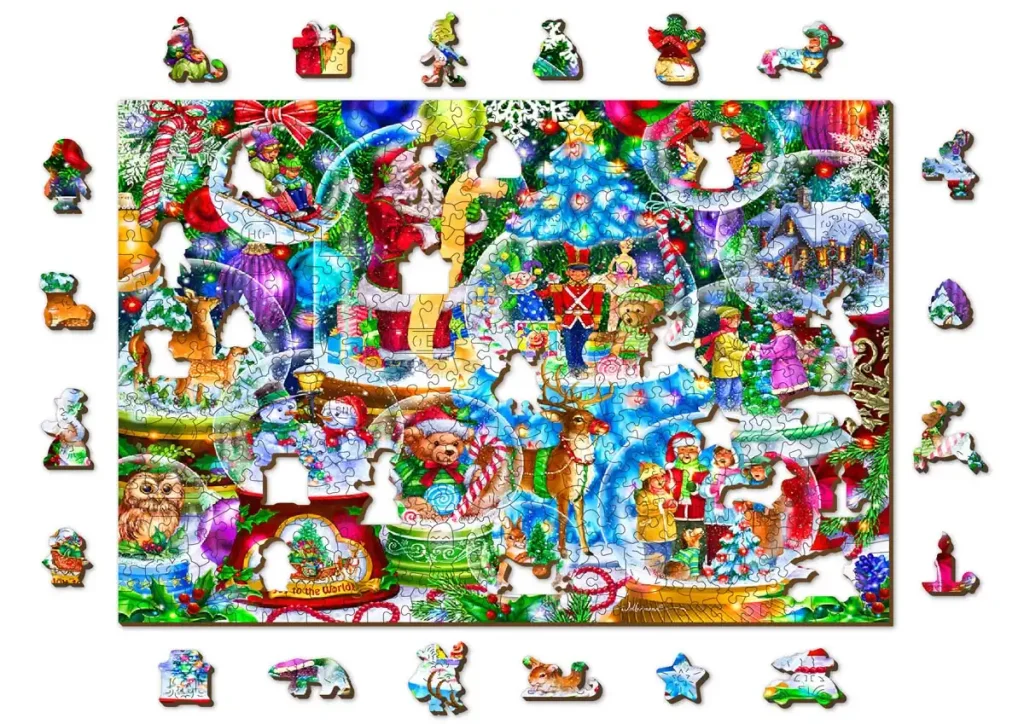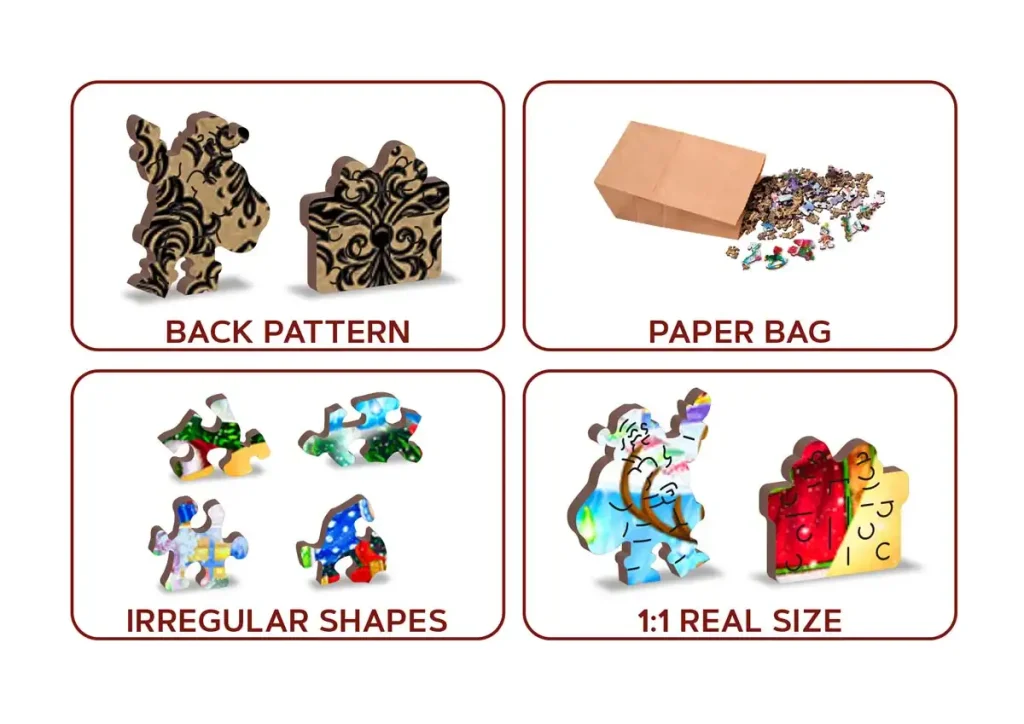 Exquisite Detailing and Craftsmanship
Manufactured in the heart of the European Union, Poland, our product boast of supreme quality. Every piece of this jigsaw has been crafted with precision. Not only are the pieces distinct in shape, but they also feature large, themed elements, whether they're animals or landmarks, adding a twist to your puzzle-solving experience.
Perfect Gift for the Season
Christmas is synonymous with gifting, and what better present than a jigsaw that embodies the spirit of the season? Suitable for both adults and children above the age of 14, it promises hours of bonding and fun. Its vibrant colors are a treat for the eyes, making the assembling process even more enjoyable.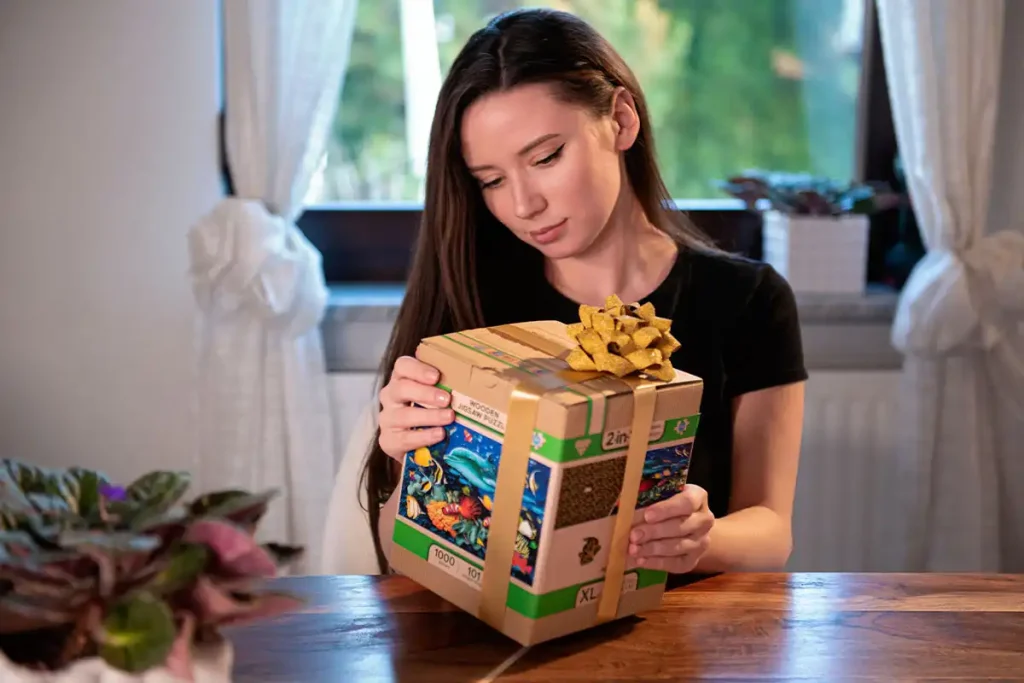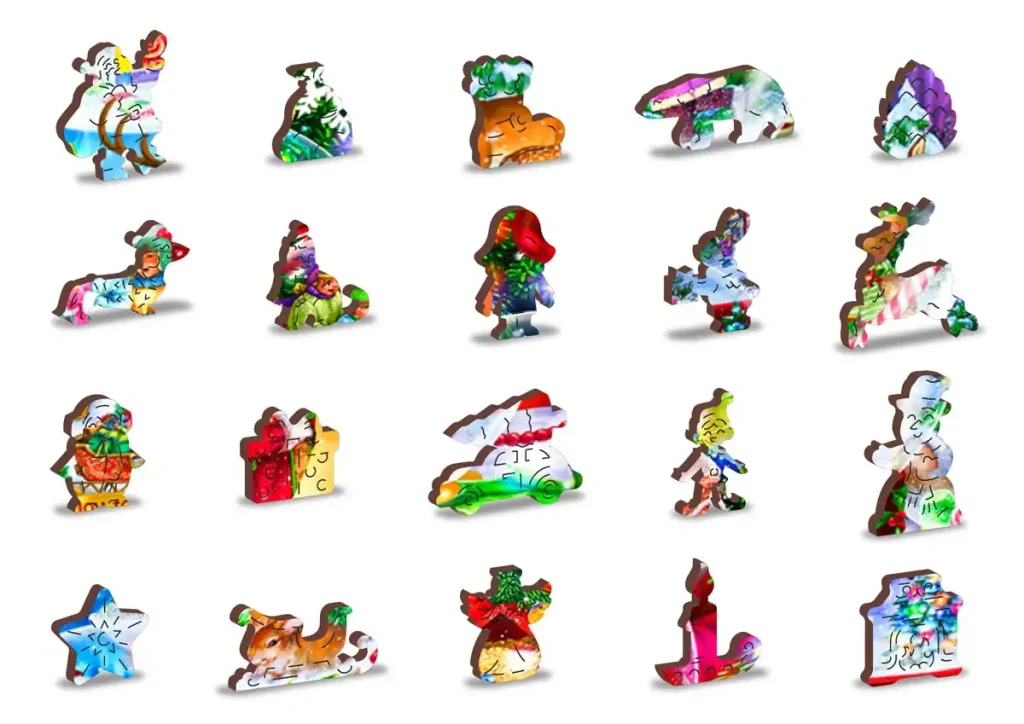 An Artistic Décor Piece
Once assembled, the Christmas Snowballs 750 is not just a testament to your patience and skill, but also a beautiful work of art. You can proudly display it on your wall, turning your accomplishment into a decorative masterpiece.
Unique Theming for Every Piece
We believe in giving our customers an unparalleled experience. Every piece in our collection has its own thematic cuts. While parts themed around animals will contain unique animal-shaped pieces, those centered around travels will surprise you with elements resembling landmarks from various countries.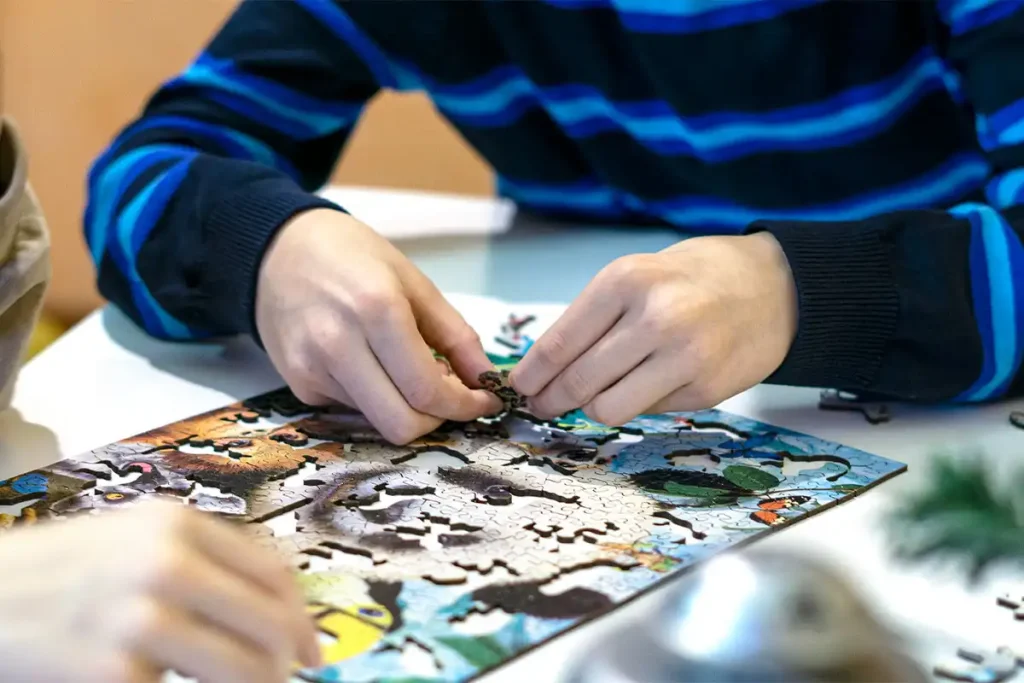 Characteristics
Series/Article
XM 750-0048-XL
Age
14+
Number of elements
750 pcs
Number of whimsies
75 pcs
Assembled size
H: 20.43" (51,9 cm)
W: 14.76" (37,5 cm)
Packaging size
H: 7.87" (20 cm)
W: 6.57" (16,7 cm)
D: 6.57" (16,7 cm)
Packaging weight
1,34 lb (0,61 kg)
Puzzle thickness
0.12" ( 3 mm)
Assembly time
10h
Artist
Randy Wollenman
Type of Cut
Christmas
Back side
In conclusion, the Christmas Snowballs 750 is not just a puzzle; it's an invitation to create memories, to bond with loved ones, and to immerse oneself in the enchanting world of Christmas. Embrace the challenge, revel in the beauty, and let the festive spirit guide you through each piece.