Discover the Art of the Wooden Puzzle
Mastering the art of the Wooden Puzzle begins with this stunning depiction of nature. Journey through a pastoral scene where a charming house takes center stage, surrounded by a vivid array of flowers. On the doorstep, a loyal dog enjoys a tranquil nap, while playful rabbits frolic in the yard. As you piece together this magnificent view, you'll find birds perched on a birdhouse, and in the distance, cows grazing leisurely.
Unique Jigsaw Elements
Every product from our Polish craftsmanship guarantees a distinct experience. Each piece boasts its unique shape, ensuring no two are alike. Depending on the theme, you'll find oversized, thematic elements such as animals or landmarks. In products featuring animals, for instance, you might come across uniquely crafted pieces resembling them. Similarly, travel-themed might surprise you with notable global landmarks.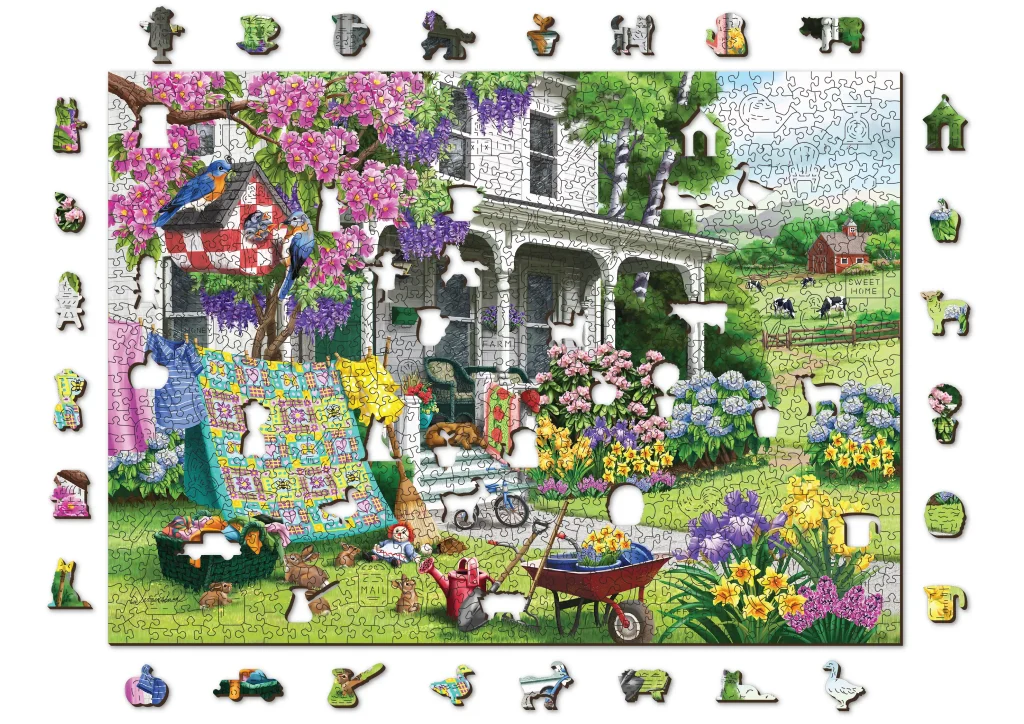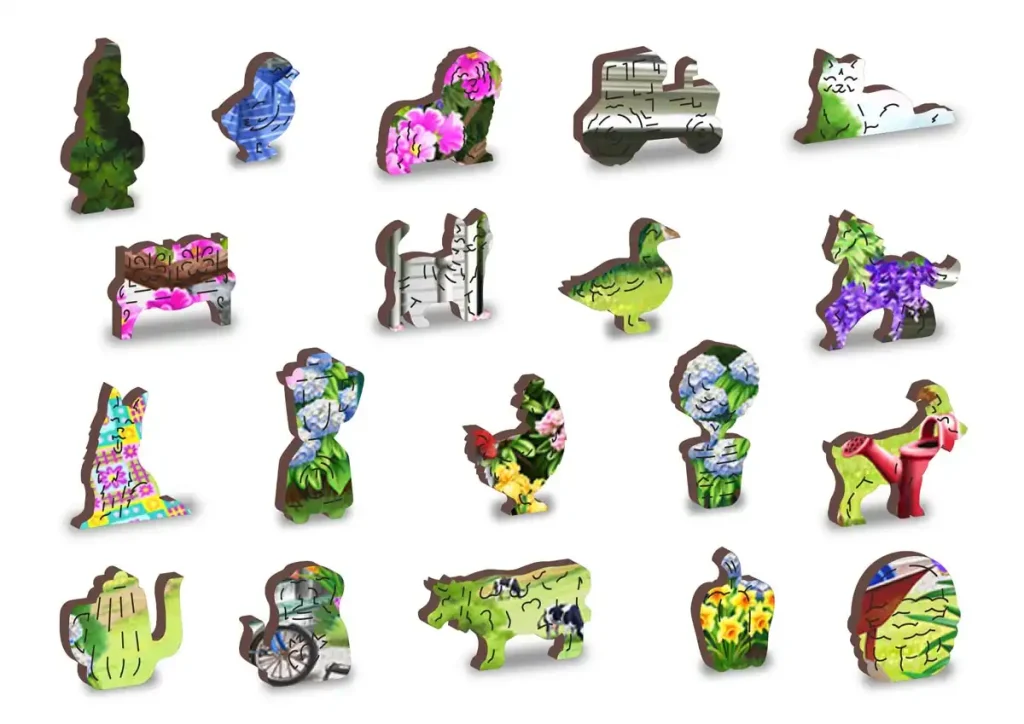 A Timeless Gift
Searching for the perfect gift? Look no further. This jigsaw stands as an ideal present for both adults and children aged 14 and above. Not only does it promise hours of engaging fun, but it also offers a chance to bond. Assembling this masterpiece is a delightful way to spend quality time with family, fostering connection and creating lasting memories.
Double the Intrigue
Our products come with an added twist: they are double-sided. On the flip side of each piece, you'll discover patterns that can assist in your assembly process, adding an extra layer of challenge and enjoyment.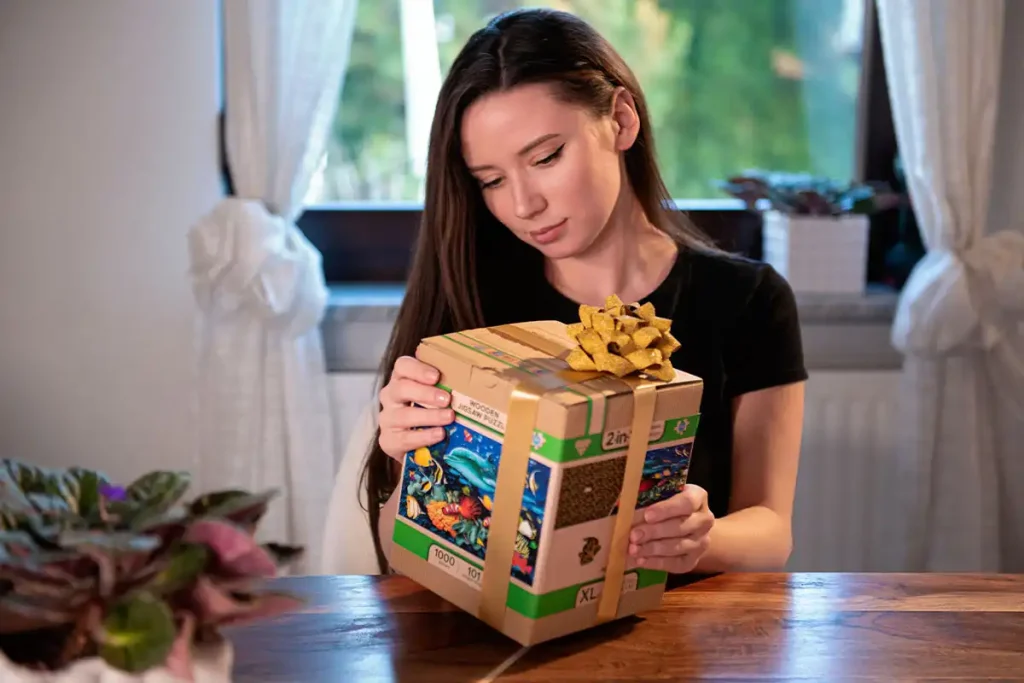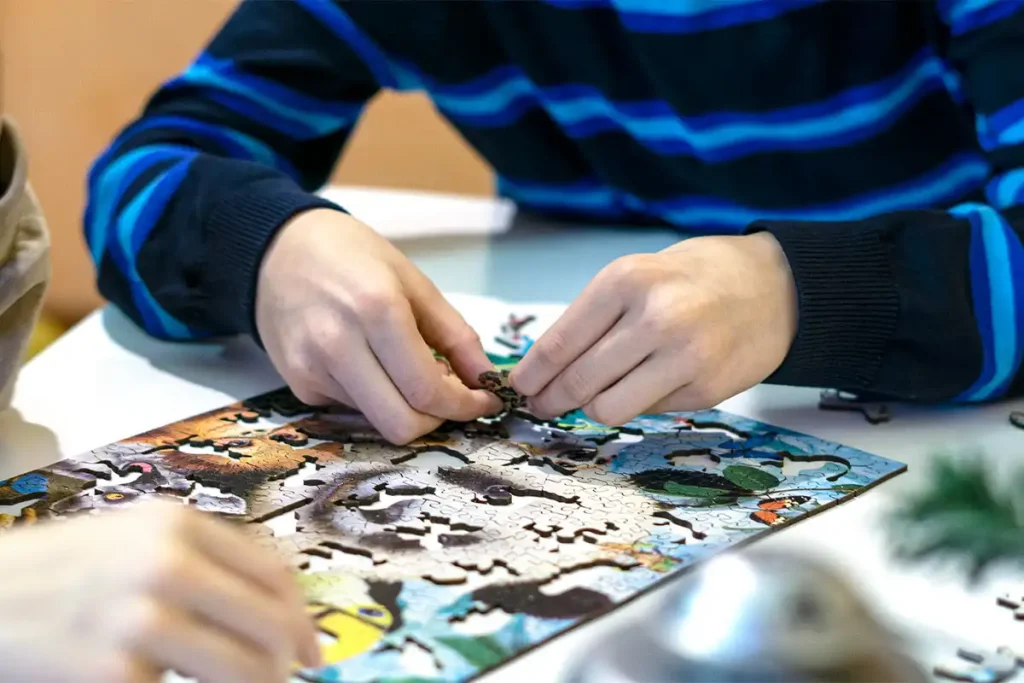 A Decorative Masterpiece
Once completed, the Countryside Garden 1000 doesn't need to be stored away. Its vibrant colors and intricate details make it a stunning piece of art. Proudly display it on your wall, transforming any space with its captivating beauty.
Characteristics
Series/Article
CS W 1010-0065-XL
Age
14+
Number of elements
1000 pcs
Number of whimsies
100 pcs
Assembled size
H: 20.43" (51,9 cm)
W: 14.76" (37,5 cm)
Packaging size
H: 7.87" (20 cm)
W: 6.57" (16,7 cm)
D: 6.57" (16,7 cm)
Packaging weight
1,34 lb (0,61 kg)
Puzzle thickness
0,12" ( 3 mm)
Assembly time
13h
Artist
Interlitho Licensing GmbH
Type of Cut
Countryside
Back side
In conclusion, the Countryside Garden 1000 is not just a mere pastime. It's an experience, a journey through nature's beauty, and a testament to European craftsmanship. Revel in the challenge, cherish the process, and celebrate the picturesque outcome. It's more than a jigsaw; it's a piece of art.