Unique Wooden Puzzle Experiencethe Magic of the Wood
Every piece of this Wooden Puzzle offers an intricate design that promises a captivating assembly process. Crafted with precision, every single element has its distinct shape. As you dive into this assembling journey, be ready to discover large, detailed pieces that resemble the various animals and landmarks based on the product's theme, ensuring an engaging and fun experience.
Perfect for All Ages
Whether you're an adult seeking a momentary escape from the daily grind or a child aged 10 and above eager to challenge your cognitive skills, this jigsaw serves as a perfect fit. Revel in the vivid colors that bring each pet to life – from the cheerful huskies, the charming Pekingese, the majestic Great Dane to the vibrant Ara parrot, cheeky hamsters, and graceful butterflies.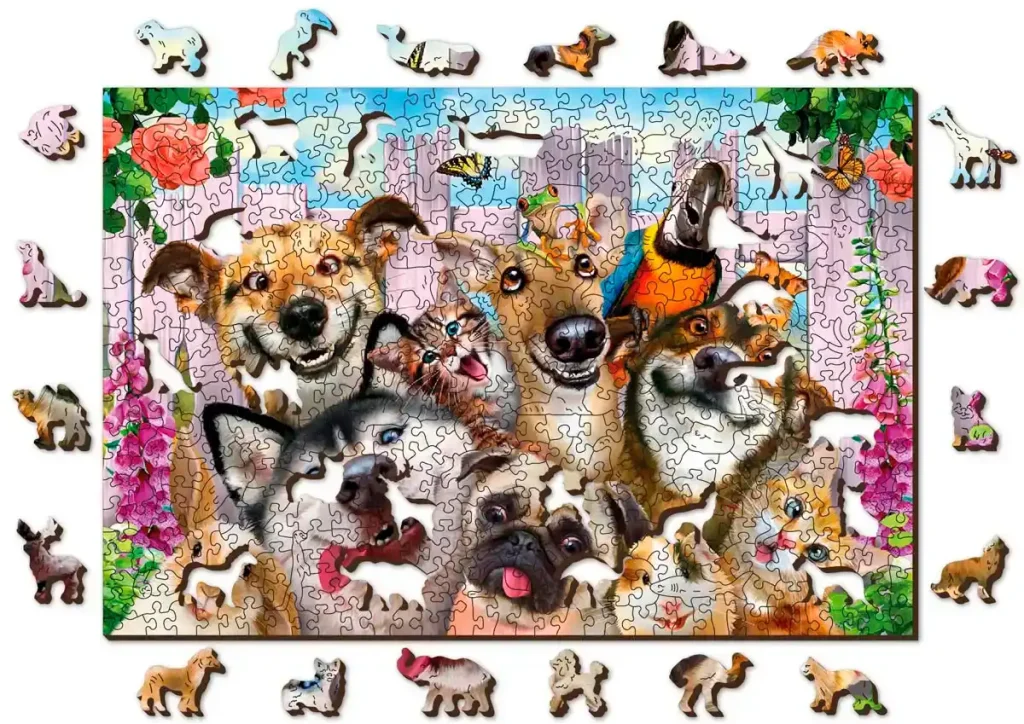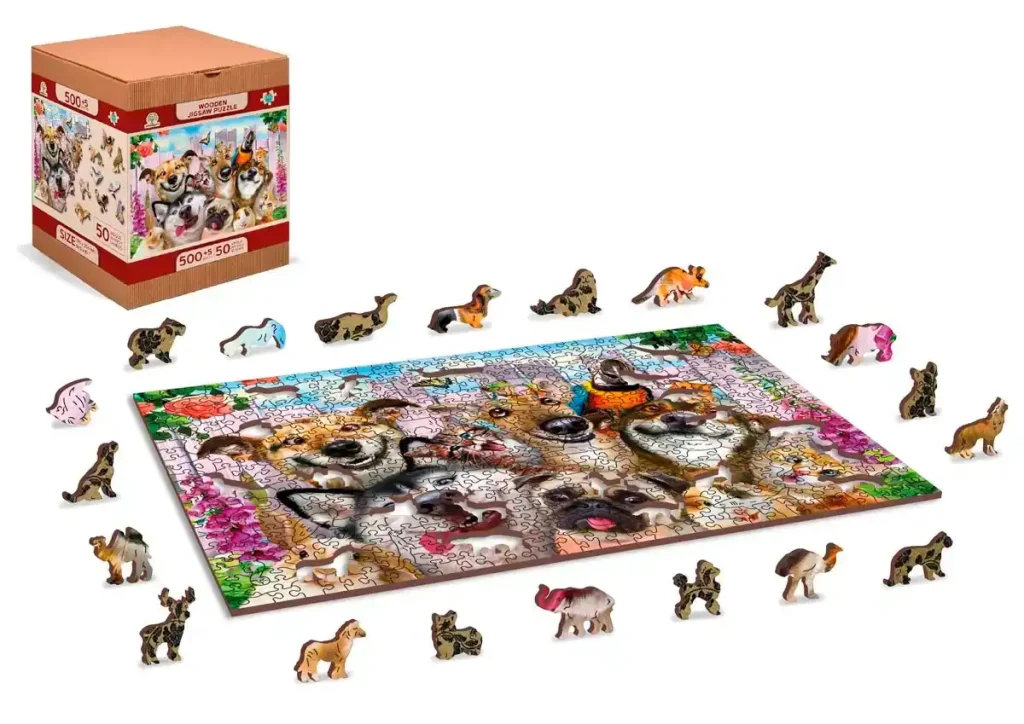 More Than Just a Game
Beyond the joy of assembling, this product is a splendid gift idea. It encapsulates the essence of joy, surprise, and a shared experience, making it an ideal present for birthdays, anniversaries, or any special occasion. Gifting this jigsaw means offering hours of quality family time, bonding over the shared joy of piecing together these delightful animals.
Aesthetic Appeal
The Crazy Pets is not just a game but also a beautiful piece of art. Once assembled, it stands out as a perfect decorative item, echoing the charm of nature with its intricate animal designs and floral patterns. You can proudly display it on your coffee table or even hang it up on your wall as a testament to your jigsaw-solving prowess and as a vibrant splash of color to any room.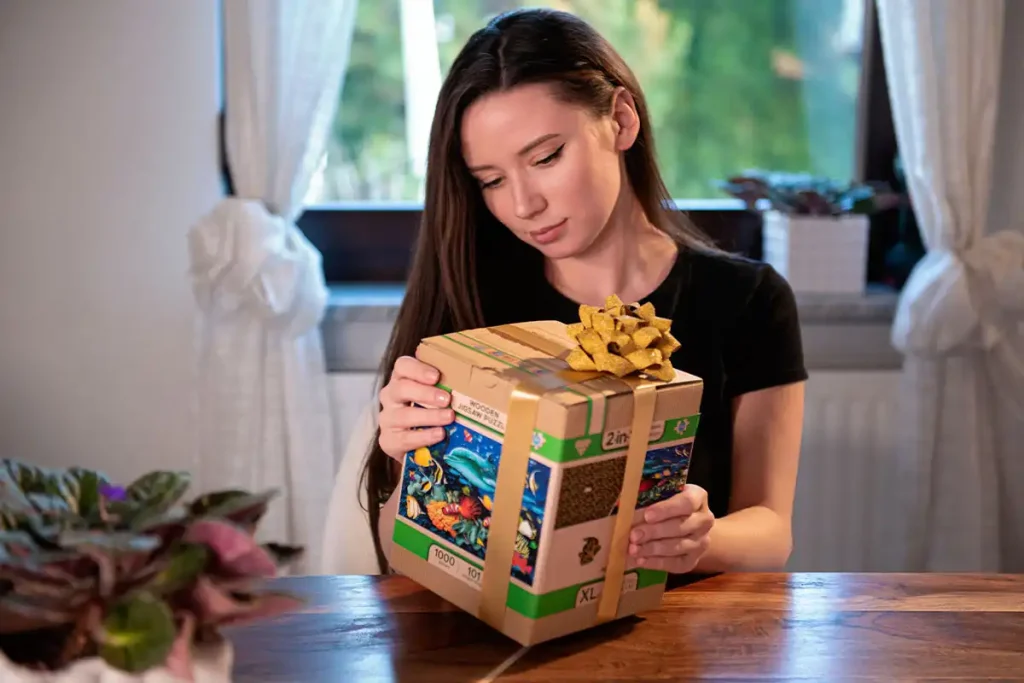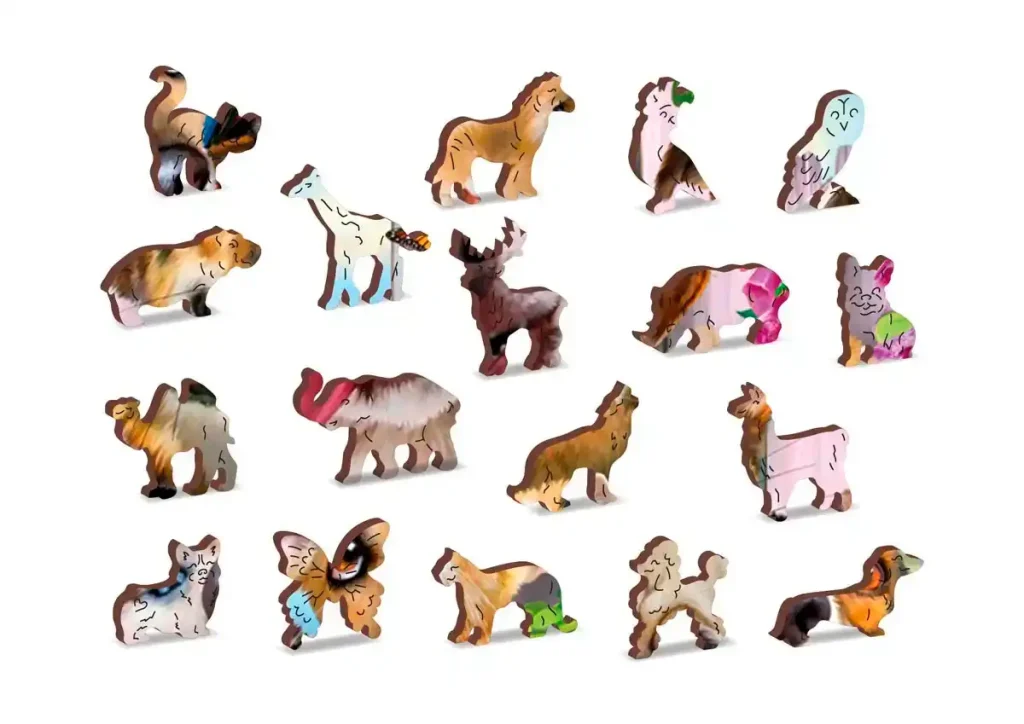 Two-sided Brilliance
Every piece is a dual allure. On the flip side of each piece, there's a pattern that can assist you during assembly. This two-sided design introduces an extra layer of challenge and fun, ensuring that every assembling session remains fresh and exciting.
Characteristics
Series/Article
AN W 0067-L
Age
10+
Number of elements
500 pcs
Number of whimsies
50 pcs
Assembled size
H: 14,76"(37,5 cm)
W: 10" (25,4 cm)
Packaging size
H: 5,98" (15,2 cm)
W: 4,92" (12,5 cm)
D: 4,92" (12,5 cm)
Packaging weight
0,66 lb (0,3 kg)
Puzzle thickness
0,12" (3 mm)
Assembly time
6h
Artist
Howard Robinson
Type of Cut
Animal
Back side
In conclusion, the Crazy Pets 500 is more than just an ordinary jigsaw. It embodies fun, challenge, art, and shared moments, promising a memorable experience for everyone involved. Embrace the challenge and cherish the memories made along the way!