Discover the Wooden Puzzle Magic
Step into a world where the calm waters of a pristine lake reflect the image of a quaint cottage nestled in the woods. As you assemble this piece of art, you'll encounter children around a warming campfire, their laughter filling the evening air. Nearby, curious deer gaze upon this cheerful sight, their silhouettes framed by the gentle glow of fireflies.
The Vibrant Colors
With every piece you connect, the rich and vibrant colors will captivate your senses, creating a tableau that's as mesmerizing as nature itself.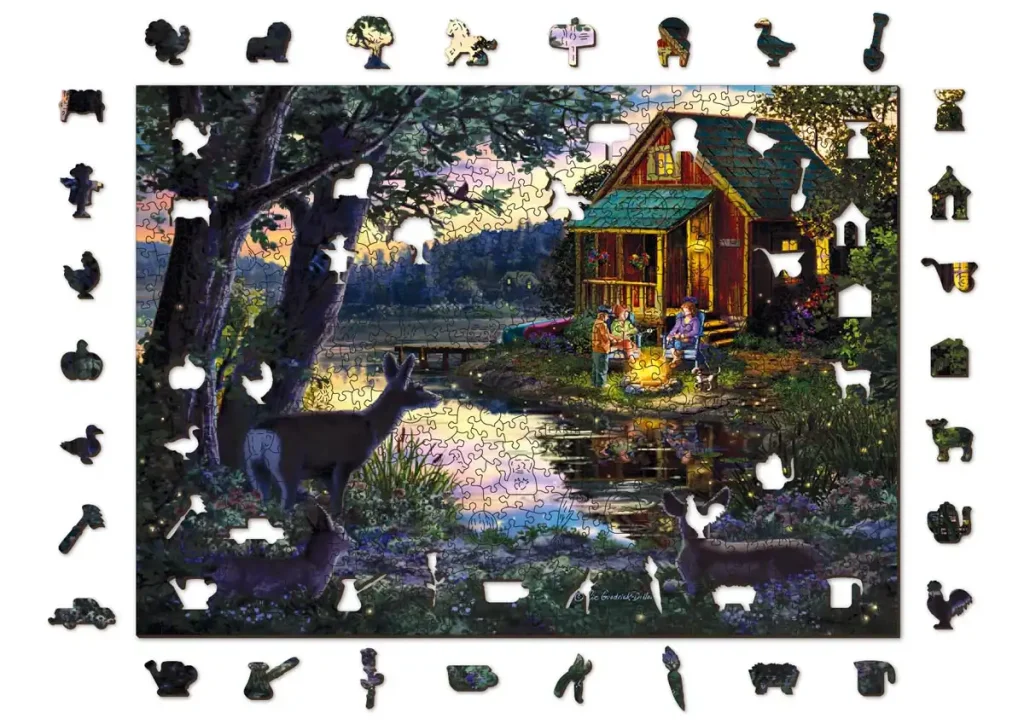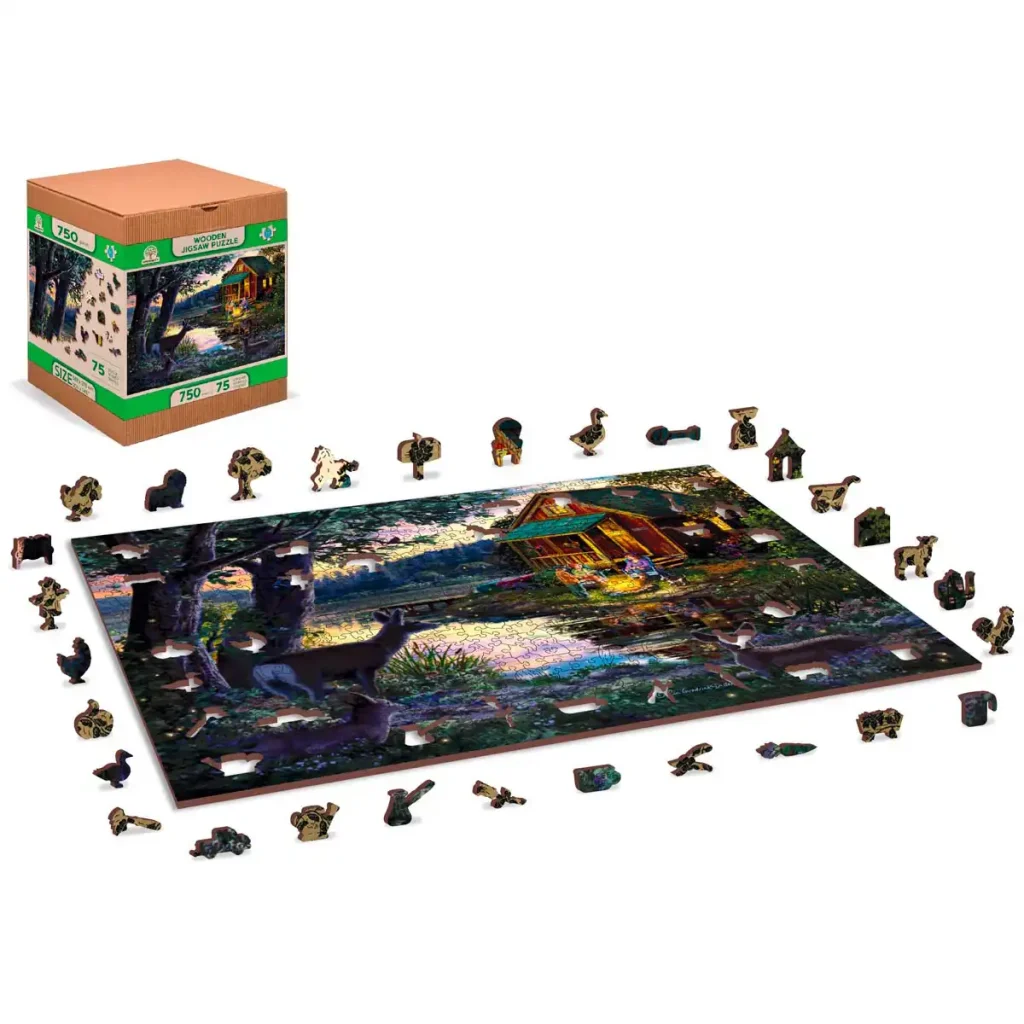 A Delight for All Ages
Designed for both adults and kids aged 10 and up, it promises not just a challenge, but a journey back to simpler times and cherished memories.
Unique Elements
Every piece boasts a distinctive shape. Depending on the theme, you'll find special pieces, like animals or landmarks, to enhance the assembly experience, making it truly immersive.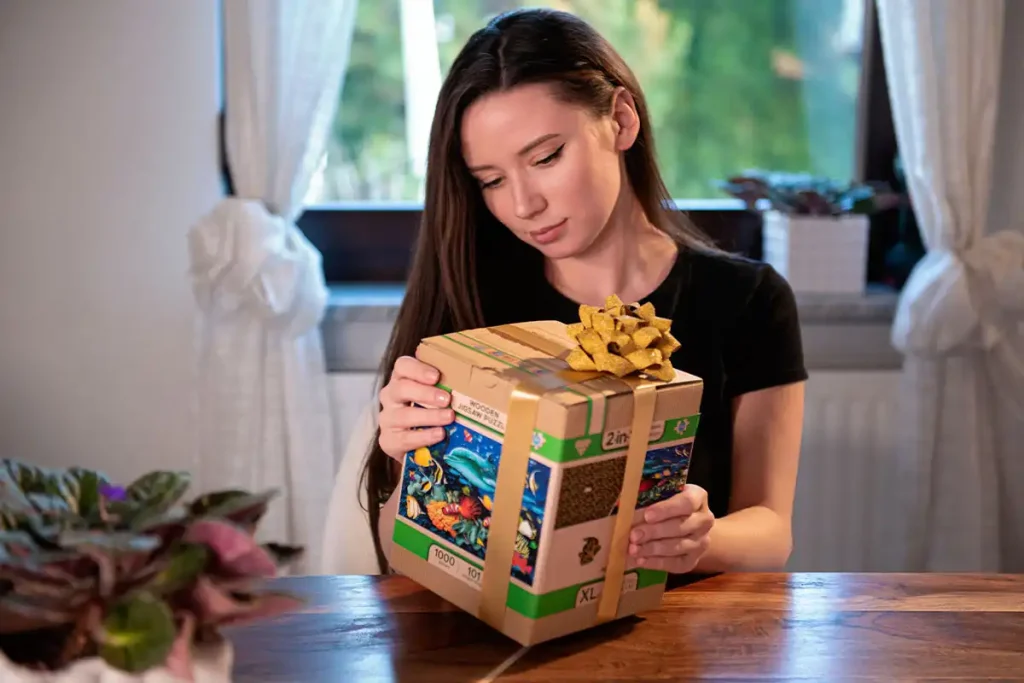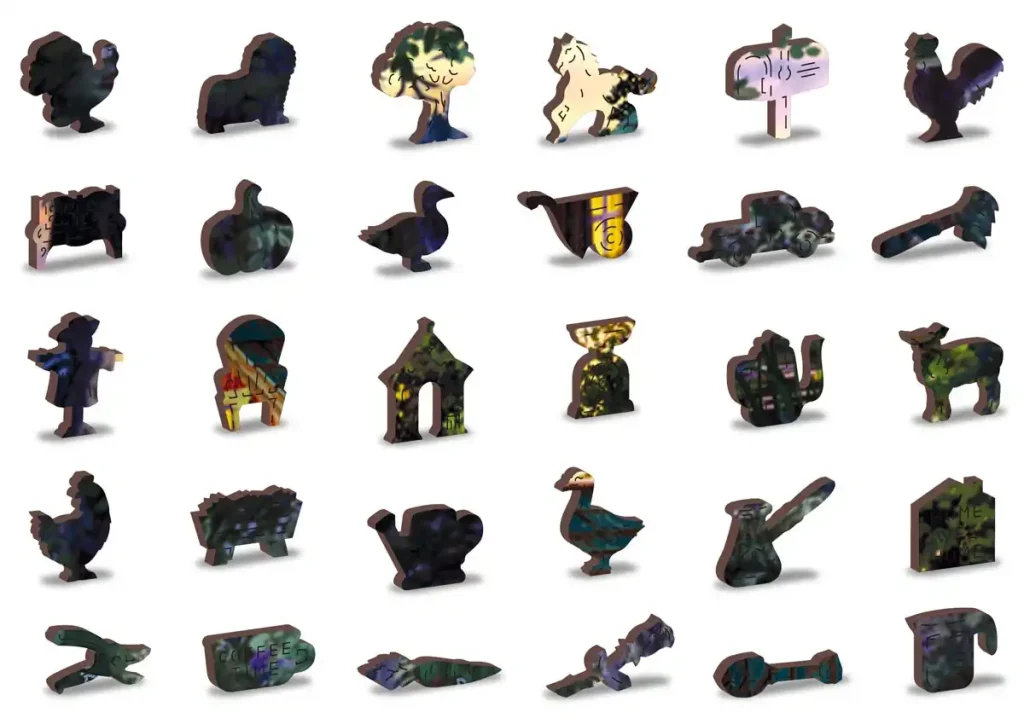 The Perfect Gift
A gift that promises hours of engagement, evoking feelings of nostalgia, making it perfect for birthdays, holidays, or any special occasion.
More Than Just a Game
Once completed, this jigsaw stands as a testament to patience and dedication, transforming into a beautiful decorative piece, perfectly capturing the spirit of a countryside evening.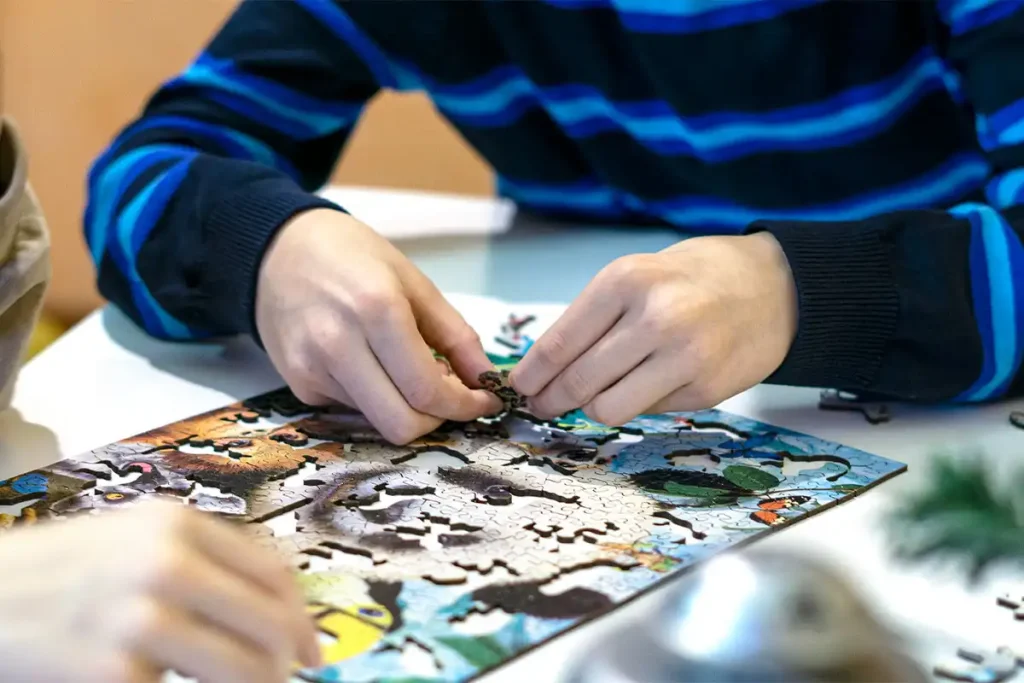 Characteristics
Series/Article
CS W 750-0060-XL
Age
10+
Number of elements
750 pcs
Number of whimsies
75 pcs
Assembled size
H: 20.43" (51,9 cm)
W: 14.76" (37,5 cm)
Packaging size
H: 7.87" (20 cm)
W: 6.57" (16,7 cm)
D: 6.57" (16,7 cm)
Packaging weight
1,34 lb (0,61 kg)
Puzzle thickness
0.12″ (0,3 cm)
Assembly time
10h
Artist
Liz Dillon
Type of Cut
Countryside
Back side
Quality Time with Family
Engaging in this jigsaw is not merely about finding the right pieces. It's about weaving memories, sparking conversations, and bonding with loved ones.
Beyond the picturesque scene, each product is crafted with thematic precision. Those centered on animals will feature unique animal pieces, while travel-themed will have elements echoing global landmarks. Additionally, the two-sided nature of the jigsaw ensures an aided assembly, with patterns on the reverse side serving as helpful hints.
In conclusion, the "Evening at the Lakehouse 750" is not just a jigsaw. It's a journey, an artwork, and a story of nature's serenity and childhood wonder combined. Embrace the experience, cherish the memories it evokes, and relish the sense of accomplishment upon its completion.