Captivating Wooden Puzzle Experience
This Wooden Puzzle transports people straight to a cozy corner of London, where a classic pub stands adorned with vibrant blossoming flowers, covering the entirety of its facade. Within this scene, a lady carefully assembles a bouquet of roses, while another waters the surrounding flora. The tranquil ambiance is further enhanced by a sleepy cat nestled on the ground, perfectly capturing a peaceful moment in a bustling city.
Exquisite Craftsmanship
Every piece of this product has been meticulously designed, ensuring each fits perfectly while preserving the uniqueness of its form. The colors come alive, mirroring the vibrancy of a true London streetscape, a testament to its high-quality craftsmanship.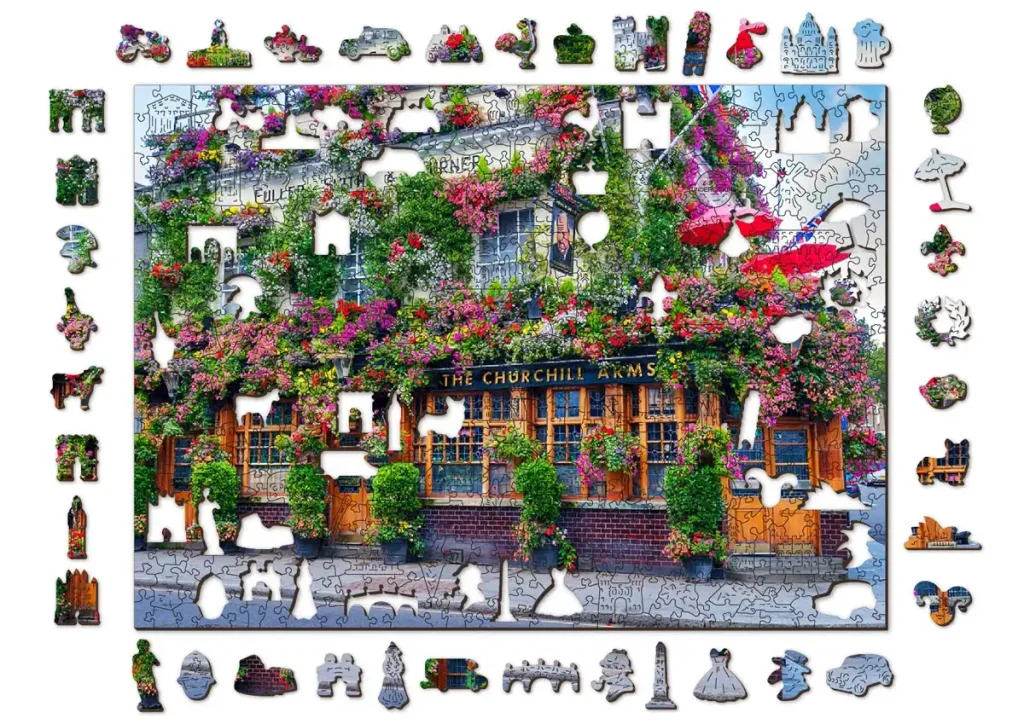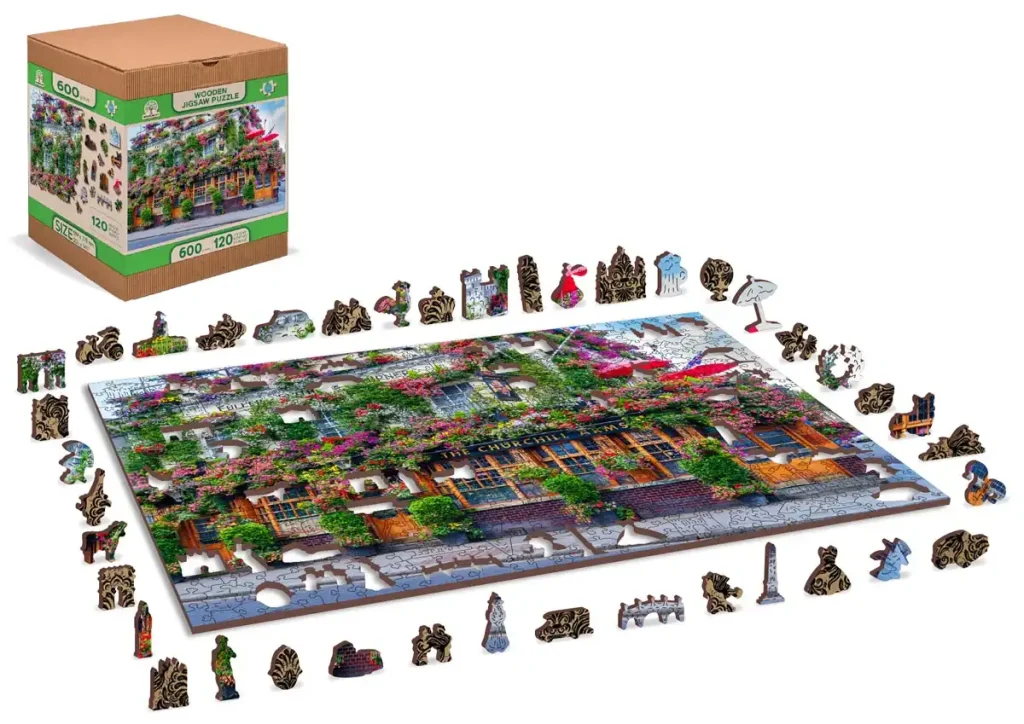 Thematic Elements
Beyond the primary image, what truly enhances this experience are the larger shaped pieces reflecting various landmarks or creatures. Whether it's the iconic London double-decker bus or a chirping bird, these elements accentuate the theme, making the journey of piecing it together even more enchanting.
The Perfect Gift
Ideal for both children over 10 and adults, this product serves as a delightful gift. It's not just an engaging activity but a trip down the lanes of London, promising hours of fun and discovery.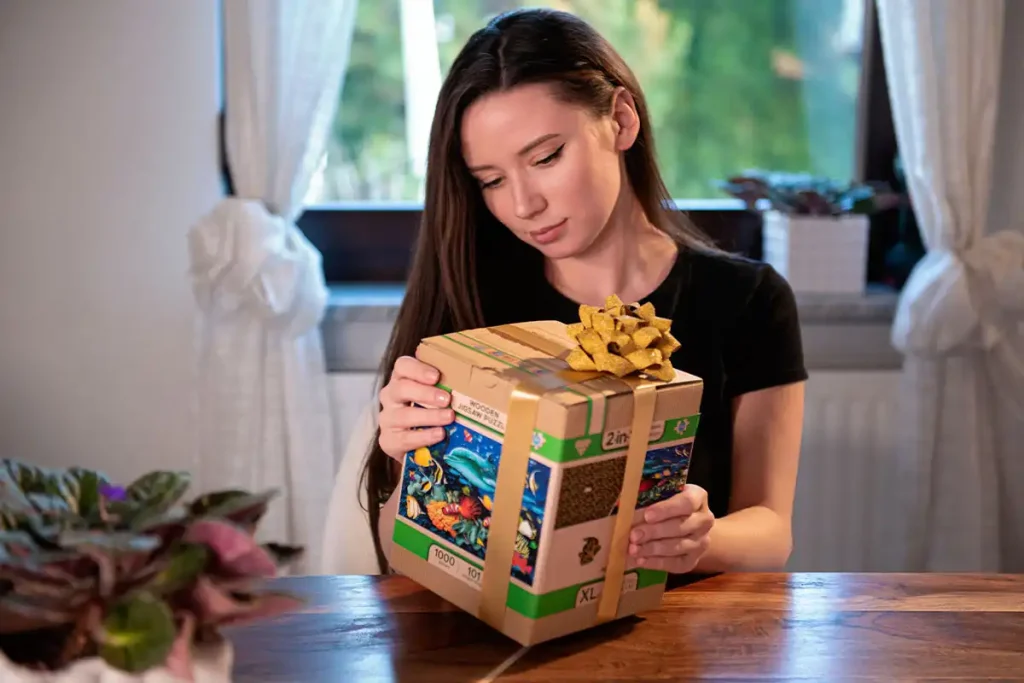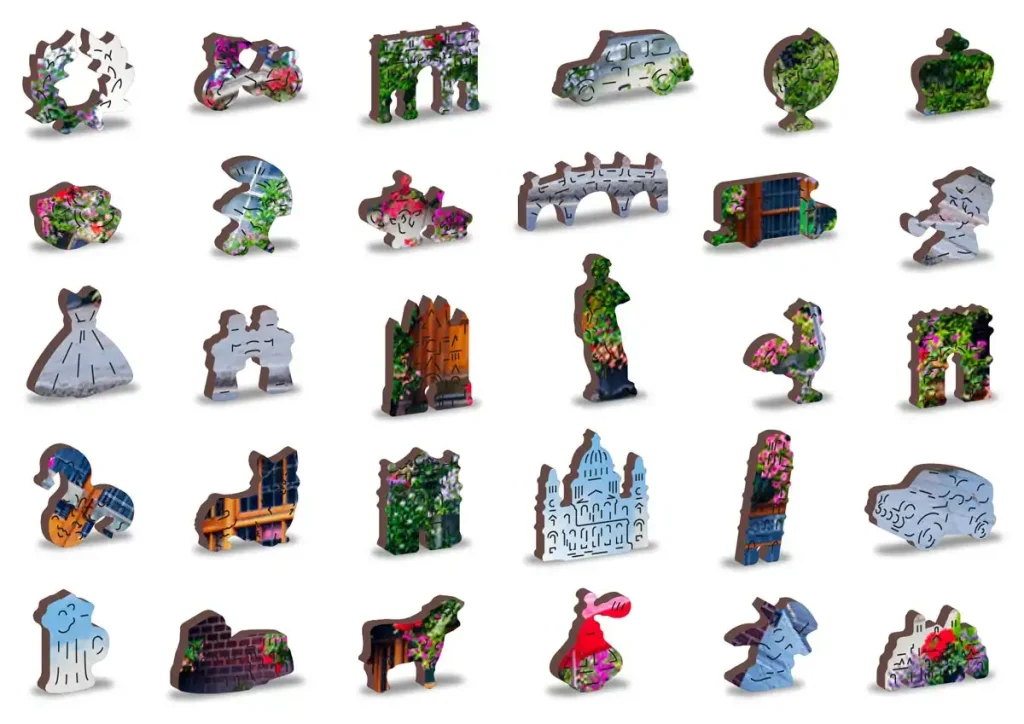 Aesthetic Decor
Once completed, this vibrant scene can transform any space. Its picturesque quality makes it an elegant wall decor piece, adding a touch of London's enchantment to your home.
Bonding Over Jigsaws
Piecing this together provides a wonderful opportunity for family bonding. Sharing stories, reminiscing about travels, or simply enjoying the act of creating something beautiful together, this jigsaw is all about making memories.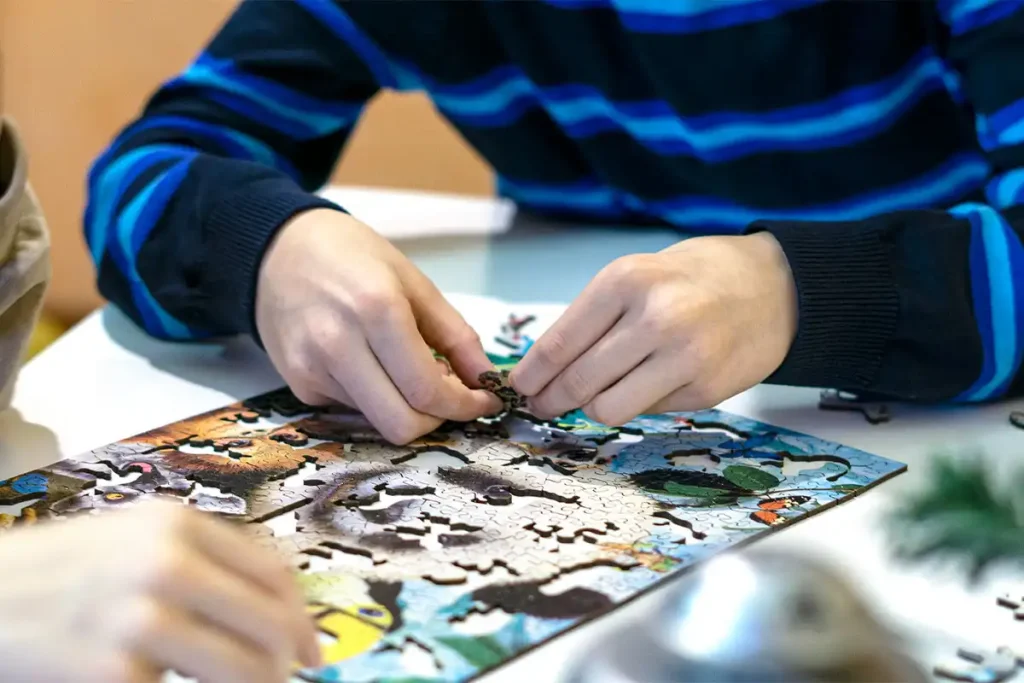 Characteristics
Series/Article
BR 0010-XL
Age
10+
Number of elements
600 pcs
Number of whimsies
120 pcs
Assembled size
H: 20.43" (51,9 cm)
W: 14.76" (37,5 cm)
Packaging size
H: 7.87" (20 cm)
W: 6.57" (16,7 cm)
D: 6.57" (16,7 cm)
Packaging weight
1,34 lb (0,61 kg)
Puzzle thickness
0.12″ (0,3 cm)
Assembly time
9 h
Artist
Assaf Frank
Type of Cut
Travel
Back side
Unique in Every Way
Every piece has a thematic cut, tailored to its narrative. From animal-filled adventures to travel-themed vistas, each one brings its own set of unique elements, promising a fresh experience each time.
In conclusion, "London Pub 600" is not just a jigsaw. It's an escape to a quintessential British setting, an artwork waiting to come alive by your hands. Enjoy this delightful journey and cherish the world it unfolds.