Experience the Essence with this Wooden Puzzle
This Wooden Puzzle isn't merely an assembly of pieces; it's a journey through the vibrant heart of New York City during its most luminous hours.
A Visual Delight
Every piece is crafted with precision, ensuring a rich visual experience. The captivating hues, combined with unique shapes, make the assembly process both challenging and rewarding.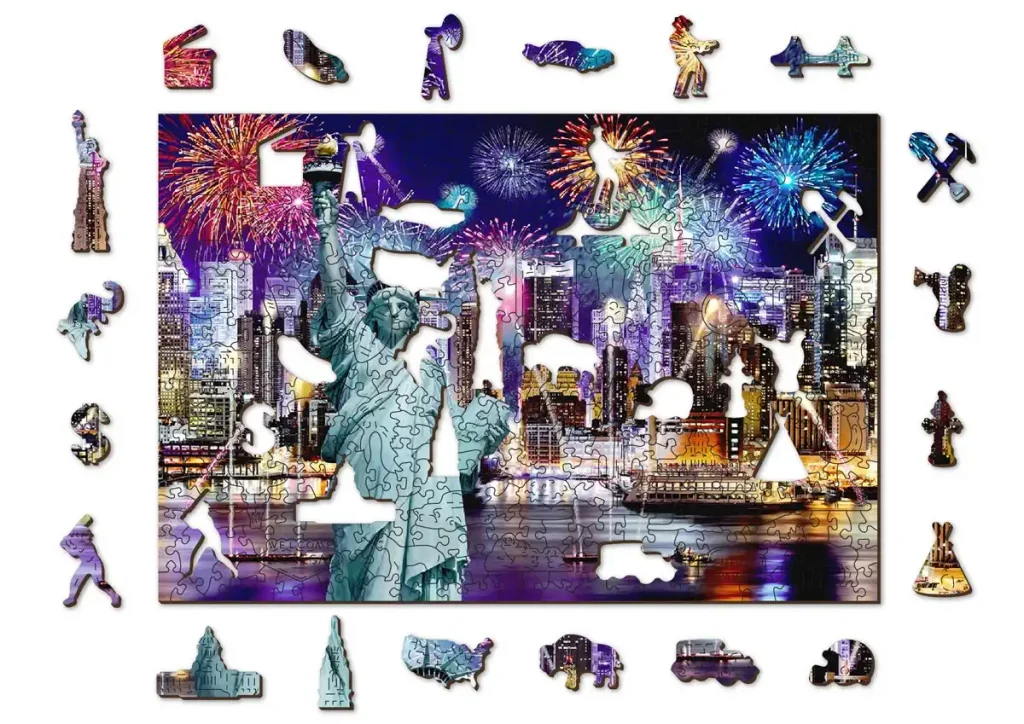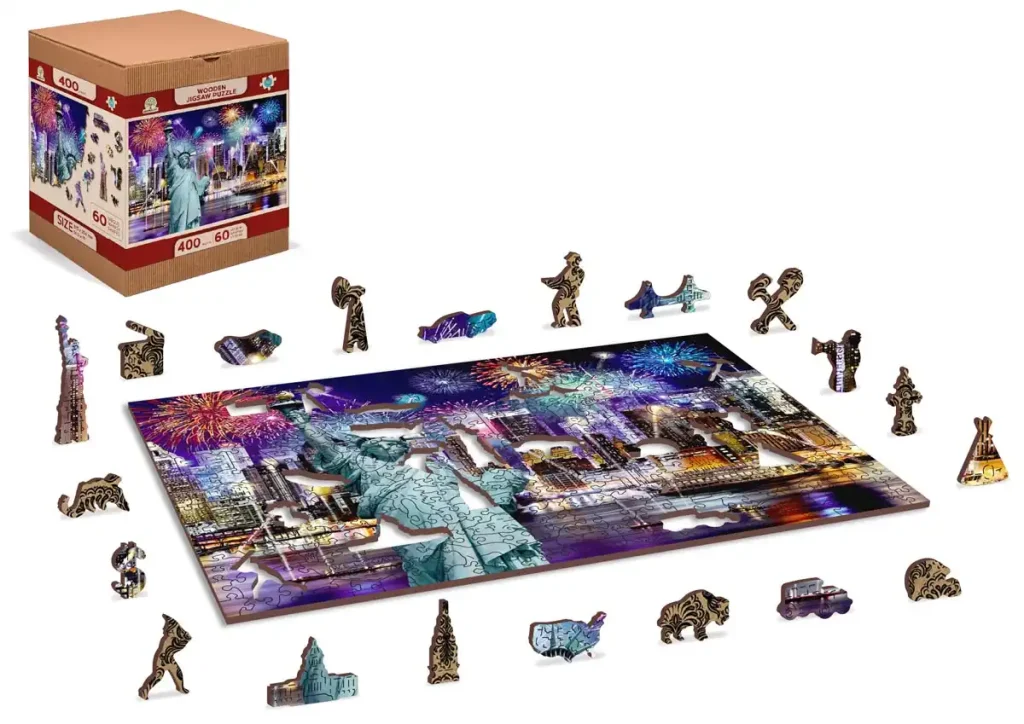 An Ideal Gift
Suited for adults and youngsters above the age of 14, this work of art makes for a memorable gift. It promises hours of engagement, making every moment count.
Thematic Cuts
Whether it's the realm of wild creatures or the wonders of the world, each of our products boasts thematic cuts. Depending on the theme, you might discover elements from various landmarks or animals, making your jigsaw-solving experience more intriguing.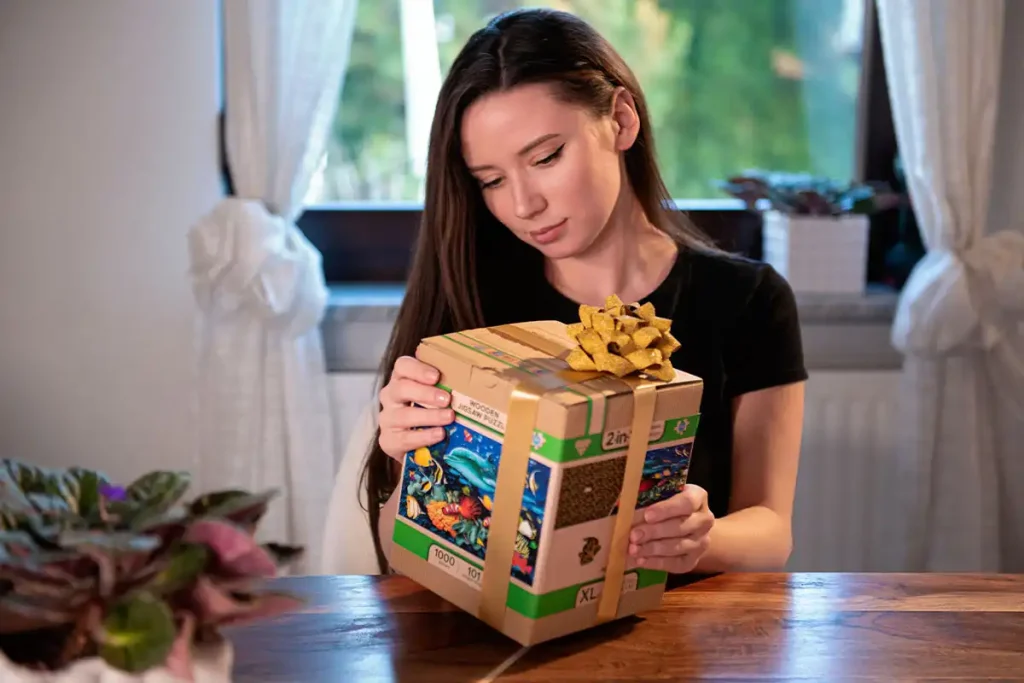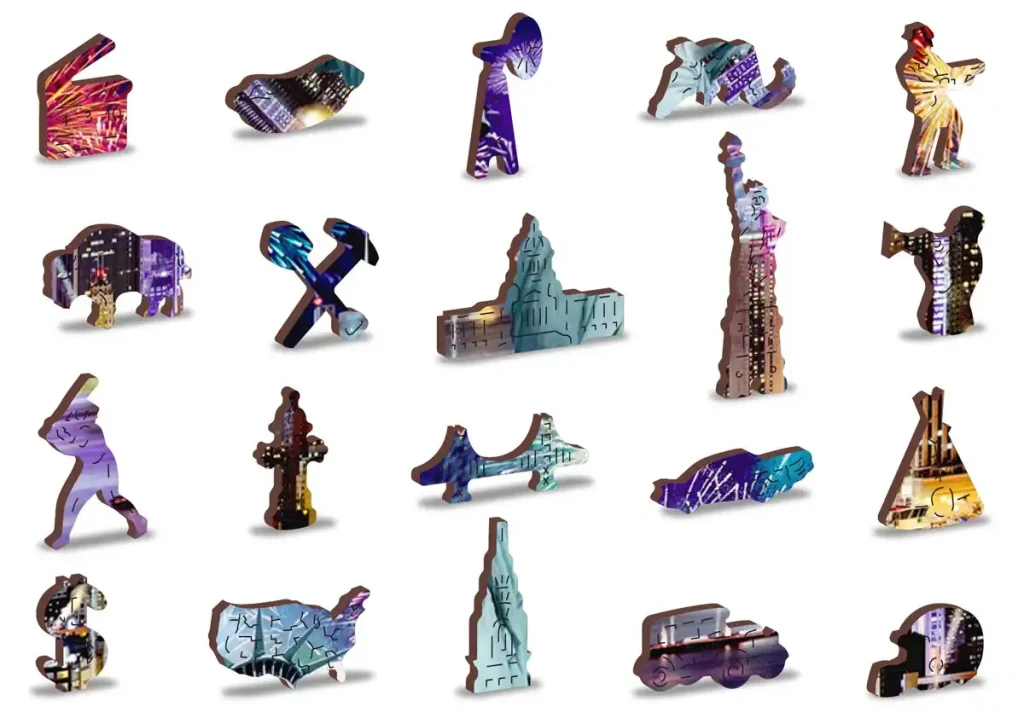 Decor and More
Once completed, "New York By Night" isn't just an accomplishment to be proud of; it's a masterpiece worthy of wall space. Its vibrant depiction of New York can bring life to any room, ensuring admiration from guests and family alike.
Family Time Amplified
What's better than spending quality time with loved ones? Engaging in an activity that challenges the mind and delights the senses. Assembling this jigsaw offers that exact experience, making it a family-favorite in no time.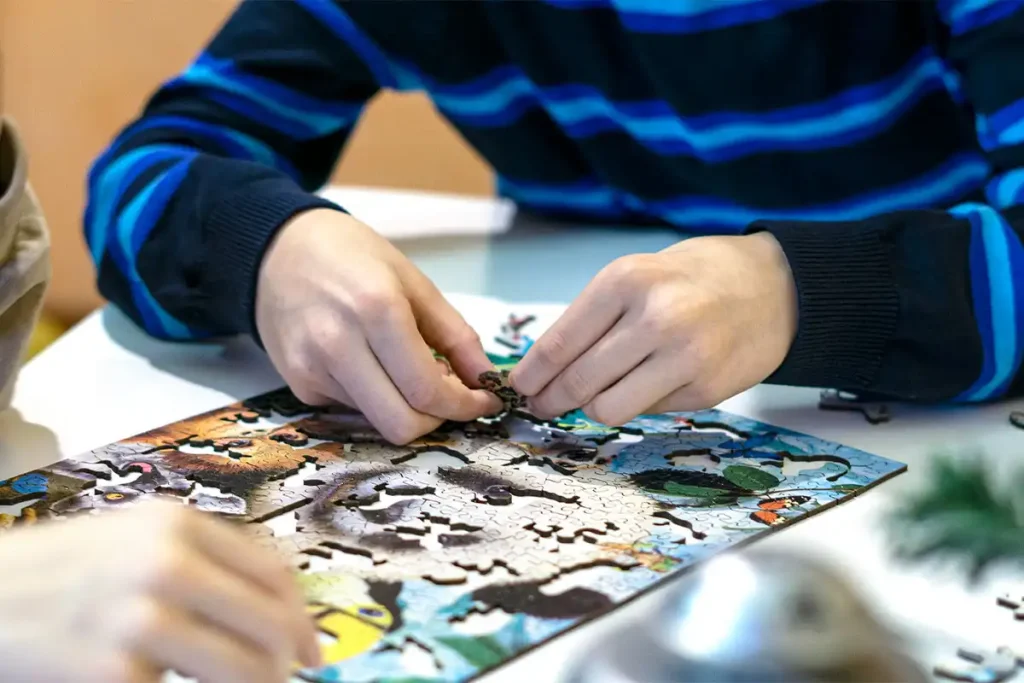 Double the Mystery
With a pattern on the flip side, our products offer a hint for those looking for guidance. This dual design ensures that you're engaged, with a little nudge if needed.
Characteristics
Series/Article
US 0026-L
Age
10 +
Number of elements
400 pcs
Number of whimsies
60 pcs
Assembled size
H: 14,76"(37,5 cm)
W: 10" (25,4 cm)
Packaging size
H: 5,98" (15,2 cm)
W: 4,92" (12,5 cm)
D: 4,92" (12,5 cm)
Packaging weight
0,66 lb (0,3 kg)
Puzzle thickness
0.12″ (0,3 cm)
Assembly time
4h
Artist
Simonetta Pirola
Type of Cut
USA
Back side
In conclusion, the "New York By Night 400" is more than a collection of wooden pieces. It's an experience, a memory, and a testament to the beauty of New York City. Embrace this masterpiece and let its charm illuminate your space and heart.