Discover the Ocean with This Wooden Puzzle
Step into a vibrant underwater world with this exquisite Wooden Puzzle. Designed in Poland, a member of the European Union, this piece encapsulates the essence of the ocean's depth. As you assemble the 200 pieces, encounter beloved marine species like the clownfish known as Amphiprion Nemo, the majestic stingray, playful dolphins, intricate crabs, the vibrant Hepatus fish, the mighty shark, and the delicate seahorse.
For Enthusiasts of All Ages
Suited for both adults and children over the age of 10, this jigsaw promises hours of immersive entertainment. As a convergence of art and craftsmanship, it makes an ideal gift for loved ones who appreciate the beauty of the world beneath the waves.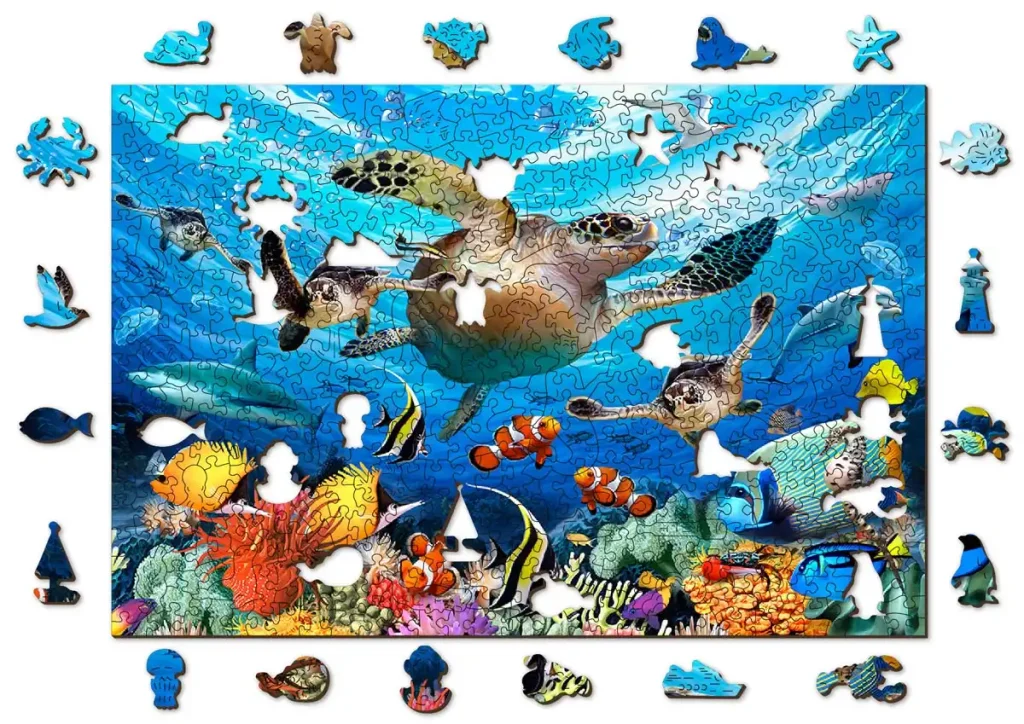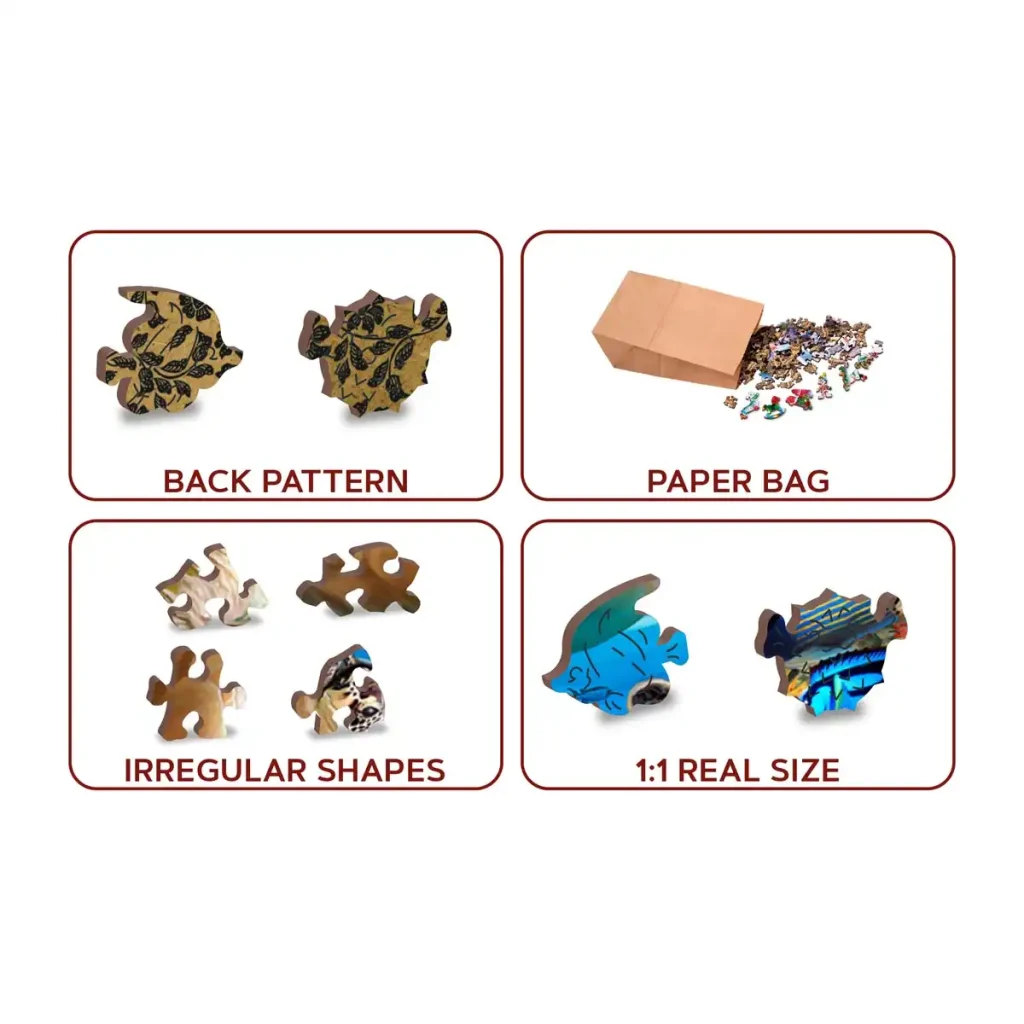 Unique Design Elements
What sets this product apart is its attention to detail. Every single piece boasts a unique shape, adding layers of complexity and intrigue to the assembly process. Furthermore, depending on the jigsaw's theme, you'll find large, thematic pieces resembling animals or landmarks. Whether it's a jigsaw themed around wildlife or global adventures, you'll always find these distinctive elements enhancing your experience.
Perfect as Home Decor
Once fully assembled, the Ocean Life jigsaw doesn't merely serve as a testament to your puzzle-solving skills. Its vibrant colors and intricate design make it an outstanding piece of decor. Proudly display it on your walls, letting it serve as a conversation starter and a vivid reminder of the ocean's wonders.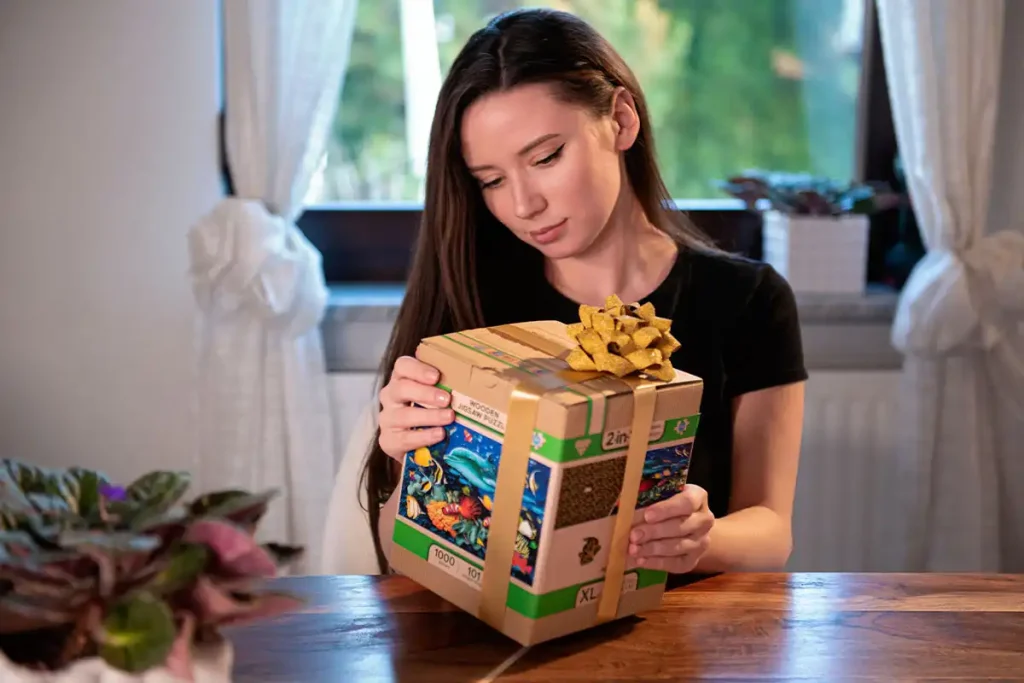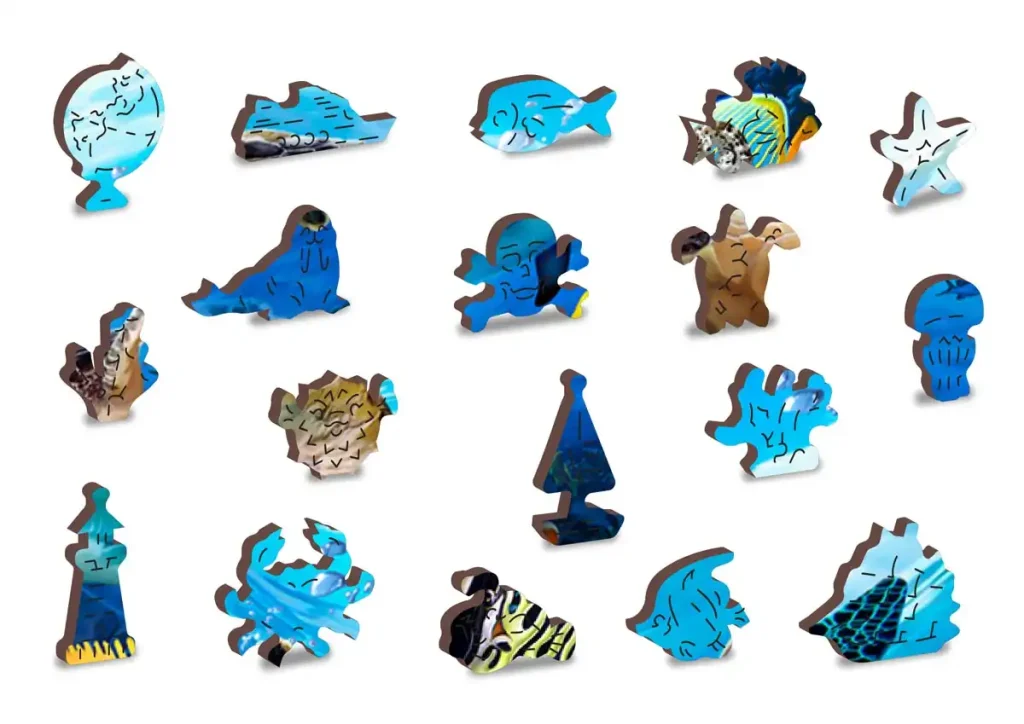 Quality Family Time
The act of piecing this pieces together offers an excellent opportunity for families to bond. As you sift through the diverse pieces and watch the marine scene unfold, you're not just creating a picture but also building memories.
Double-Sided Assistance
Every product we craft comes with a unique advantage – they're double-sided. The reverse of each piece boasts a pattern that can assist in the assembly process, especially when you're in search of that elusive piece.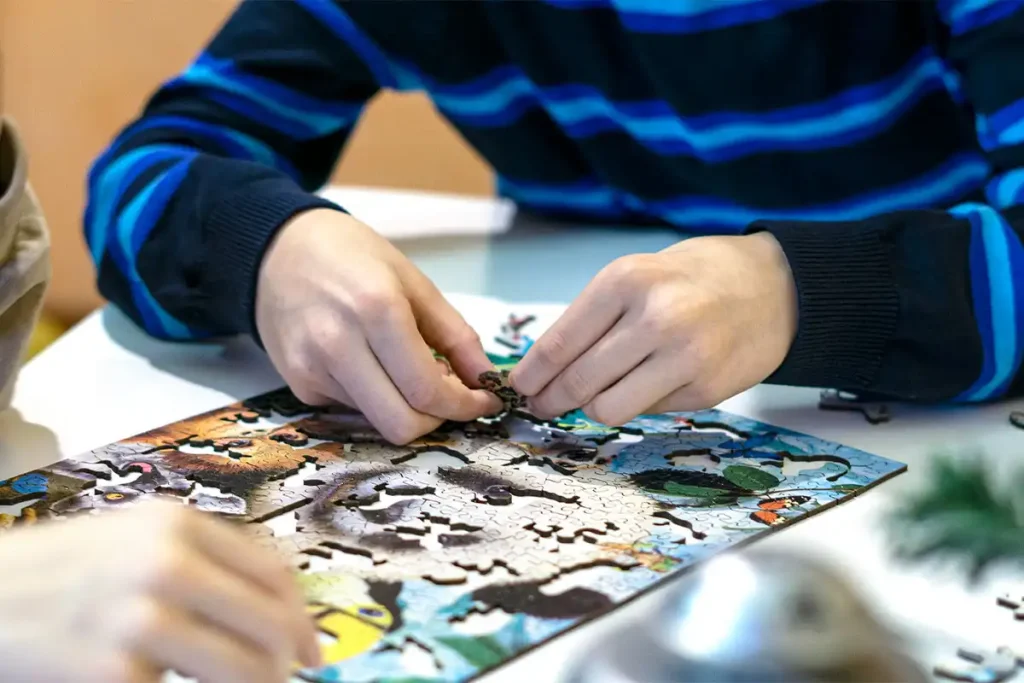 Characteristics
Series/Article
OC 0105-M
Age
10+
Number of elements
200 pcs
Number of whimsies
20 pcs
Assembled size
H: 7,16"(18,2cm)
W: 10" (25,4 cm)
Packaging size
H: 5,98" (15,2 cm)
W: 4,92" (12,5 cm)
D: 4,92" (12,5 cm)
Packaging weight
0,66 lb (0,3 kg)
Puzzle thickness
0.12″ (0,3 cm)
Assembly time
3h
Artist
Howard Robinson
Type of Cut
Ocean
Back side
In conclusion, the Ocean Life 200 offers more than just a puzzle-solving experience. It's a journey into the ocean's heart, a celebration of marine life, and a testament to European craftsmanship. Dive in, and let the wonders of the deep blue captivate your imagination.