A Unique Wooden Puzzle Experience
Step into a world where every Wooden Puzzle crafted offers a journey. Our "Paris Bistro 750" is no exception, taking you on a stroll down a quaint Parisian street bustling with people, cozy cafes, vibrant flowers, and culminating with the iconic Eiffel Tower bathed in the golden hues of sunset.
Perfect for Every Age
Designed for both adults and kids aged 10 and above, this product promises hours of engagement, a perfect blend of challenge and charm. Its vivid colors, intricately detailed with every piece, are a visual delight, making the jigsaw-building experience even more enchanting.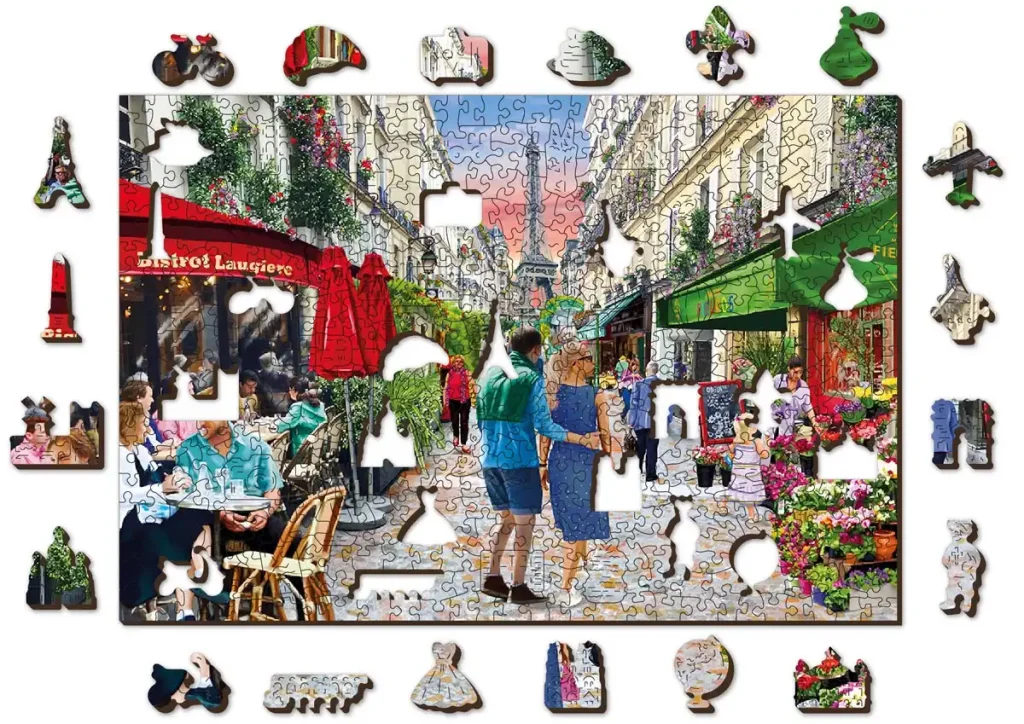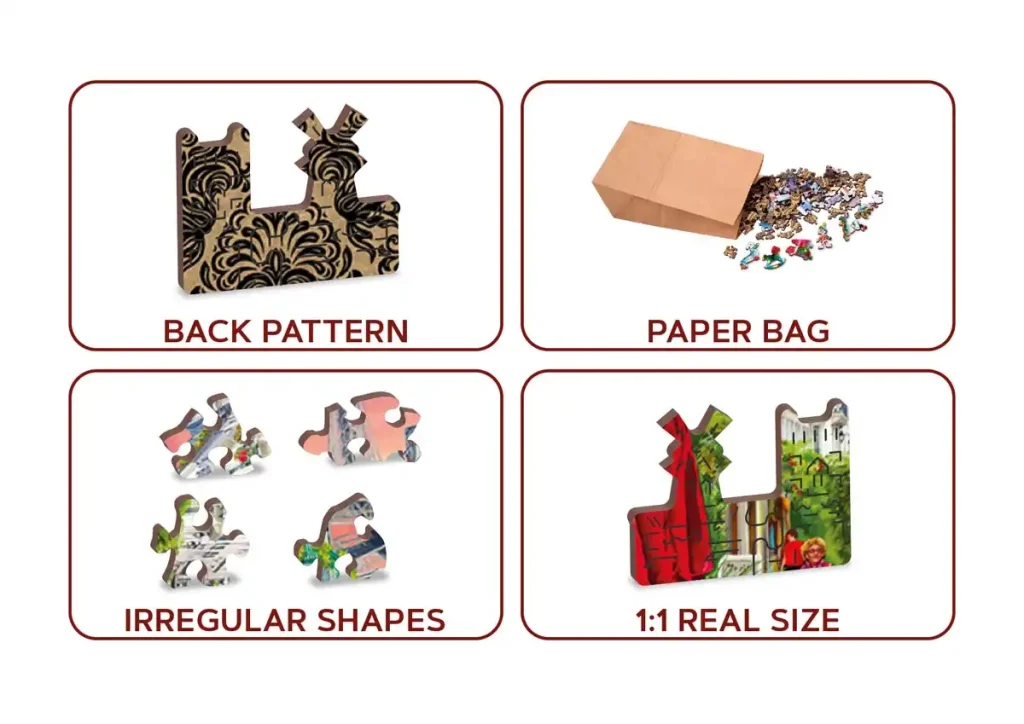 Distinctive Pieces
Each piece is unique, with no two pieces having the exact same shape. Moreover, depending on the theme, our products come with large shaped elements such as animals, landmarks, and more. For instance, in our animal-themed products, expect to find pieces shaped like unique fauna, while travel-themed products will surprise you with iconic landmarks from different countries.
Quality Time with Loved Ones
Building this jigsaw is a fantastic way to spend quality time with family. Engage in stimulating conversations, share stories, and create memories as every piece falls into place.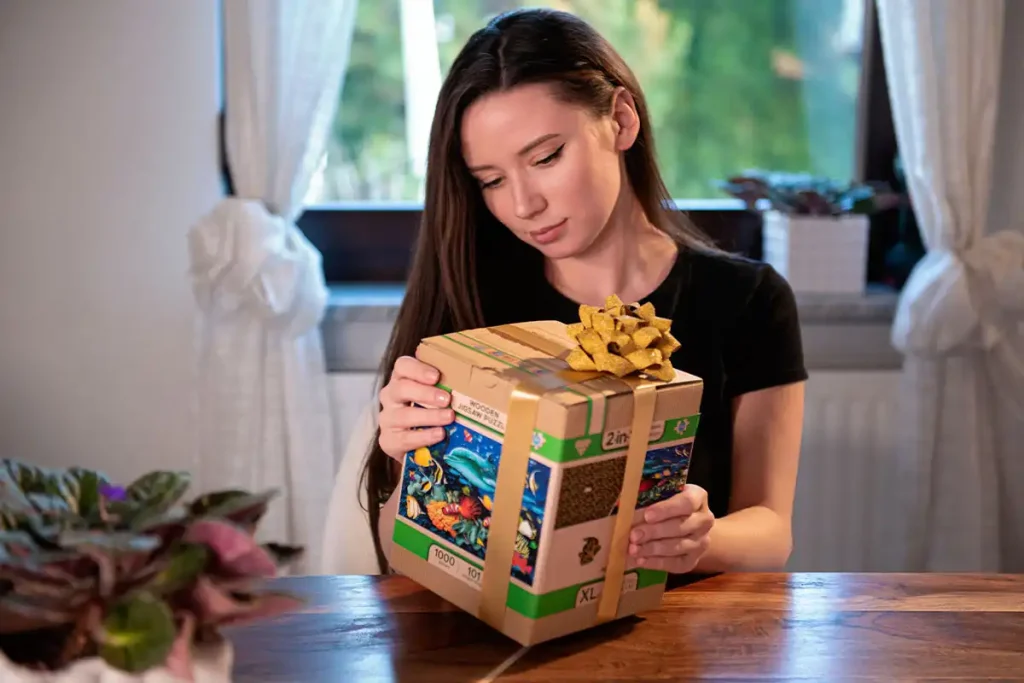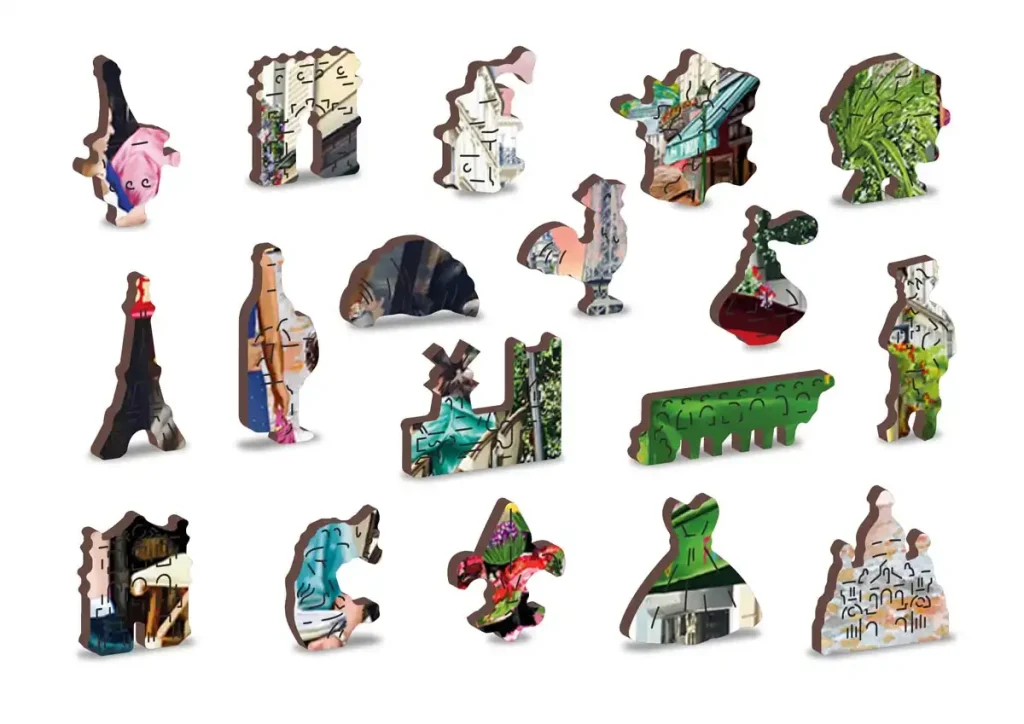 Exceptional Gift Idea
Looking for a thoughtful gift? "Paris Bistro 750" is an exquisite choice. It not only offers a delightful pastime but also becomes a beautiful keepsake that recipients can cherish.
Double the Fun
These jigsaws are double-sided. The reverse of each piece has a pattern that can assist in the assembly process, adding another layer to your jigsaw-solving adventure.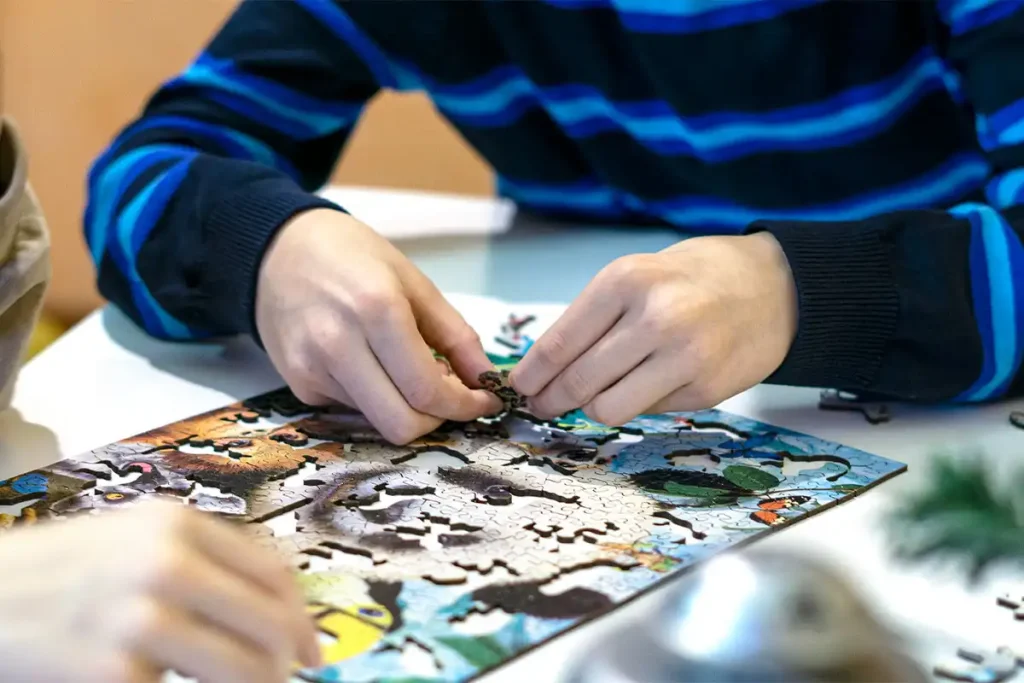 Characteristics
Series/Article
FR 750-0100-XL
Age
10+
Number of elements
750 pcs
Number of whimsies
75 pcs
Assembled size
H: 120.43" (51,9 cm)
W: 14.76" (37,5 cm)
Packaging size
H: 7.87" (20 cm)
W: 6.57" (16,7 cm)
D: 6.57" (16,7 cm)
Packaging weight
1,34 lb (0,61 kg)
Puzzle thickness
0.12" (3 mm)
Assembly time
10h
Artist
Franco Zappa
Type of Cut
Travel
Back side
Decorative & Functional
Once you've completed this intricate streetscape, it serves as a beautiful piece of decor. Proudly display it in your living space or hang it on a wall, letting it be a conversation starter for guests.
In conclusion, the "Paris Bistro 750" isn't just a jigsaw; it's a journey through the heart of Paris, a celebration of its culture and charm. Experience the joy of building, the satisfaction of completion, and the pride of display with this masterfully crafted piece.