Discovering History Through a Wooden Puzzle
As you begin assembling this captivating Wooden Puzzle, you'll be immersed in the Age of Exploration's vivid imagery. Two concentric, antique-styled maps serve as the centerpiece, each detailing the world as it was known back then. Surrounding these maps are depictions of pivotal events and encounters that shaped this transformative era.
Unrivaled Craftsmanship
Hailing from Poland, a country in the heart of Europe, our products are a testament to European craftsmanship. Each of the 750 pieces is distinct, with no two alike, and is cut to reflect its specific role in the overall tableau. Be it an exotic animal from uncharted lands or a landmark from a distant continent, these larger, themed pieces make the assembly process even more engaging and enlightening.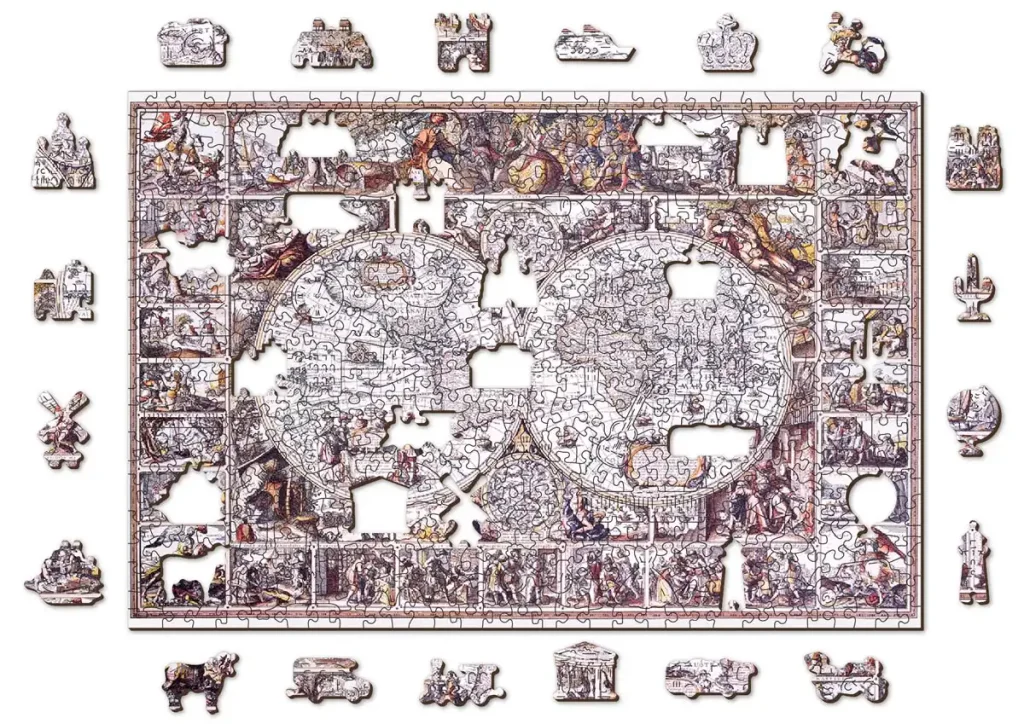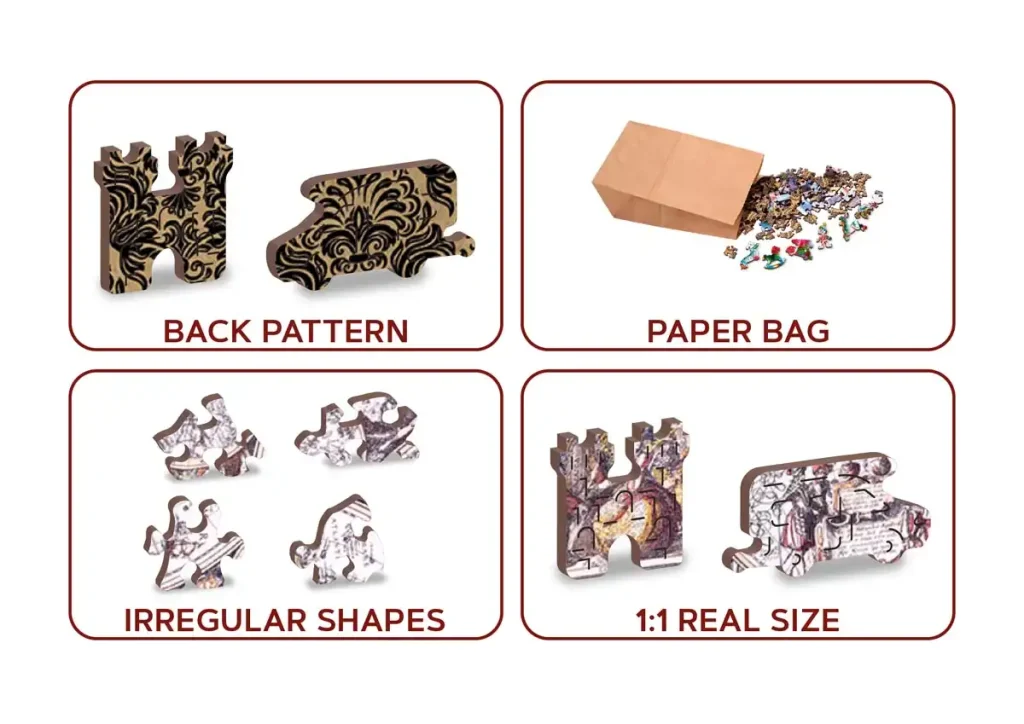 An Ideal Gift Choice
For the historian, the cartography enthusiast, or simply someone who loves a challenge, this is the perfect gift. Not only does it offer hours of entertainment and mental stimulation, but it also serves as a beautiful piece of art once completed.
Double the Intrigue
Adding another layer of complexity, the reverse side of each jigsaw piece boasts a unique pattern. This design can be used as an additional guide, aiding you in your quest to complete the picture.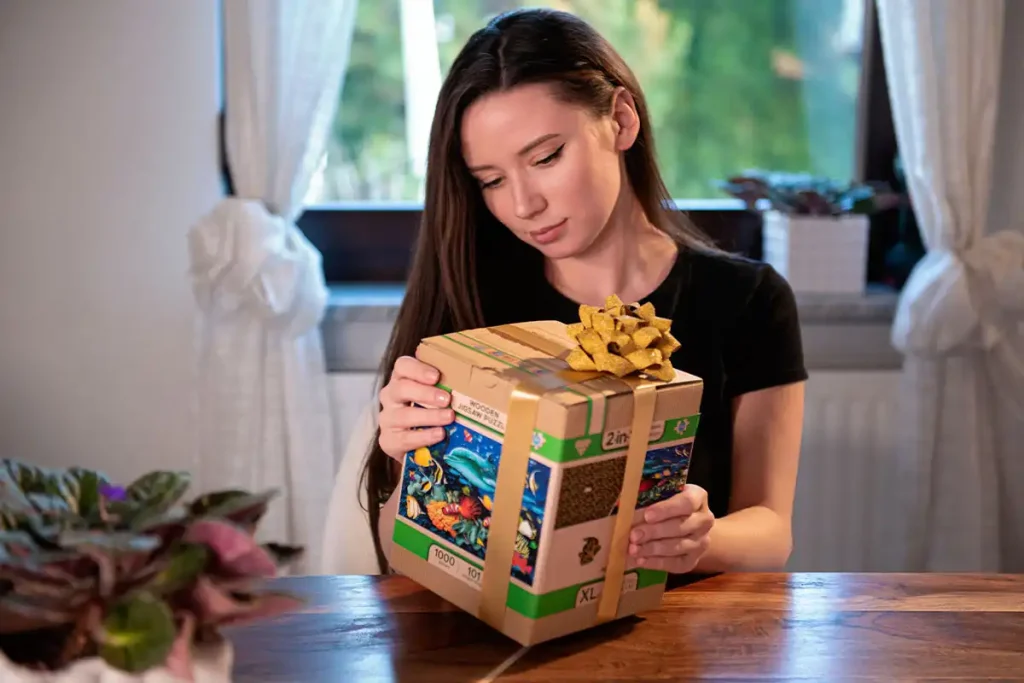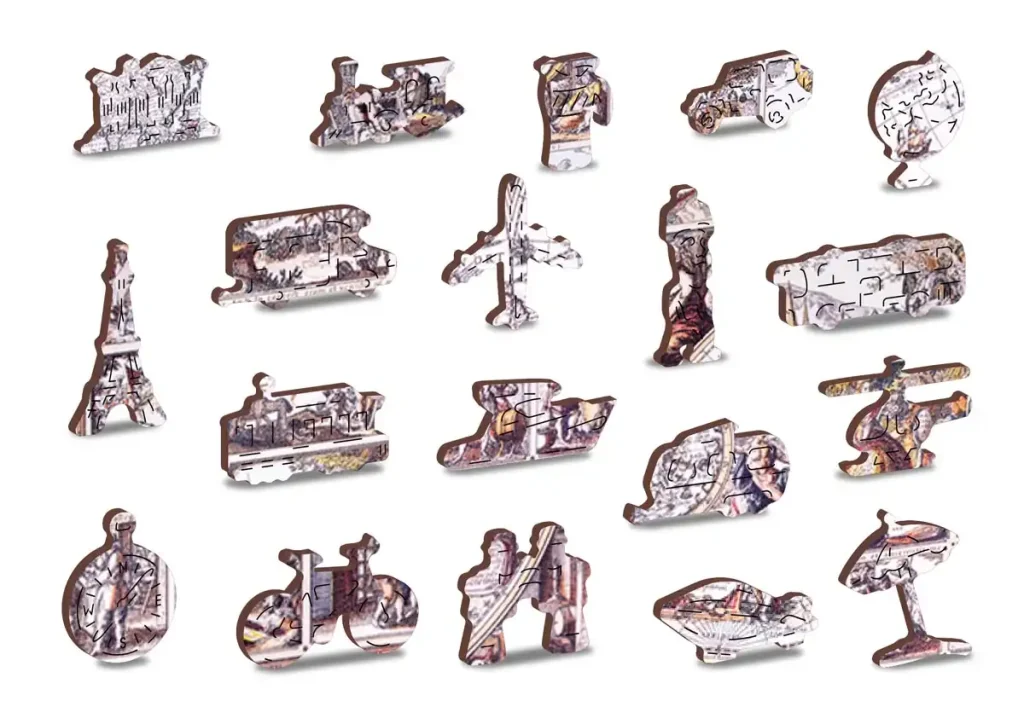 A Beautiful Addition to Any Room
Once your historical journey comes to an end and the picture is complete, it doesn't have to be tucked away. The vibrant colors and intricate details of the Age of Exploration come alive in such a way that it serves as a wonderful wall decoration, a constant reminder of our world's rich past.
Family Bonding at Its Best
Setting up and solving a jigsaw is more than just a pastime; it's an activity that brings families together. As each piece clicks into place, so do the conversations, stories, and memories.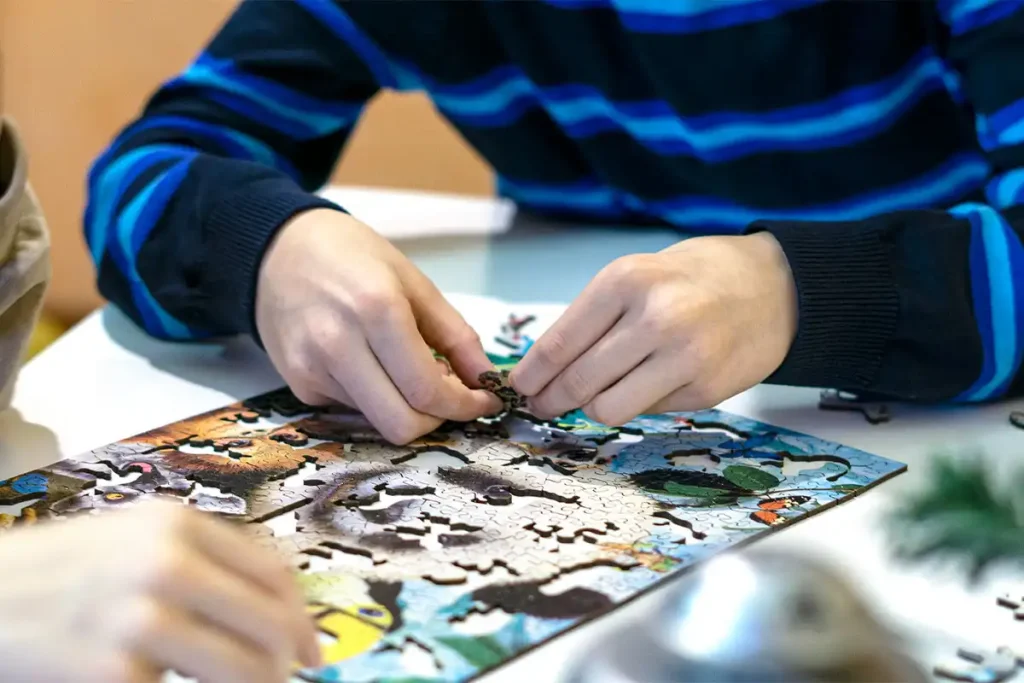 Characteristics
Series/Article
TR 750-0101-XL
Age
10+
Number of elements.
750 pcs
Number of whimsies
75 pcs
Assembled size
H: 20.43" (51,9 cm)
W: 14.76" (37,5 cm)
Packaging size
H: 7.87" (20 cm)
W: 6.57" (16,7 cm)
D: 6.57" (16,7 cm)
Packaging weight
1,34 lb (0,61 kg)
Puzzle thickness
0,12" (3 mm)
Assembly time
10h
Artist
Interlitho Licensing GmbH
Type of Cut
Travel
Back side
In conclusion, the Age Exploration Map 750 is more than a mere plaything. It's a journey, an artwork, a history lesson, and a bonding activity, all rolled into one. Bring home this piece of history today and rediscover the world in a way you've never seen before.