The Ultimate Wooden Puzzle Experience
Embark on an enthralling journey with this Wooden Puzzle. Set in the heart of Africa, each piece unveils a part of the captivating sun-drenched desert landscape.
An Intricate Wooden Jigsaw Experience
Every Wooden product from our collection guarantees an unmatched experience. Immerse yourself in assembling a delightful scene of Africa's most endearing animals. Picture a zebra, giraffe, meerkat, ostrich, lemur, antelope, and the mighty rhinoceros – all grouped together for a delightful selphie amidst a sun-kissed desert backdrop.
Details That Dazzle
From the vibrant hues to the detailed expressions, this artwork is more than just a jigsaw; it's a journey. Each piece has a unique shape, ensuring no two are the same. As you navigate through your assembly, discover large, themed elements – be it animals or landmarks – that promise to make your puzzle-building time even more engaging.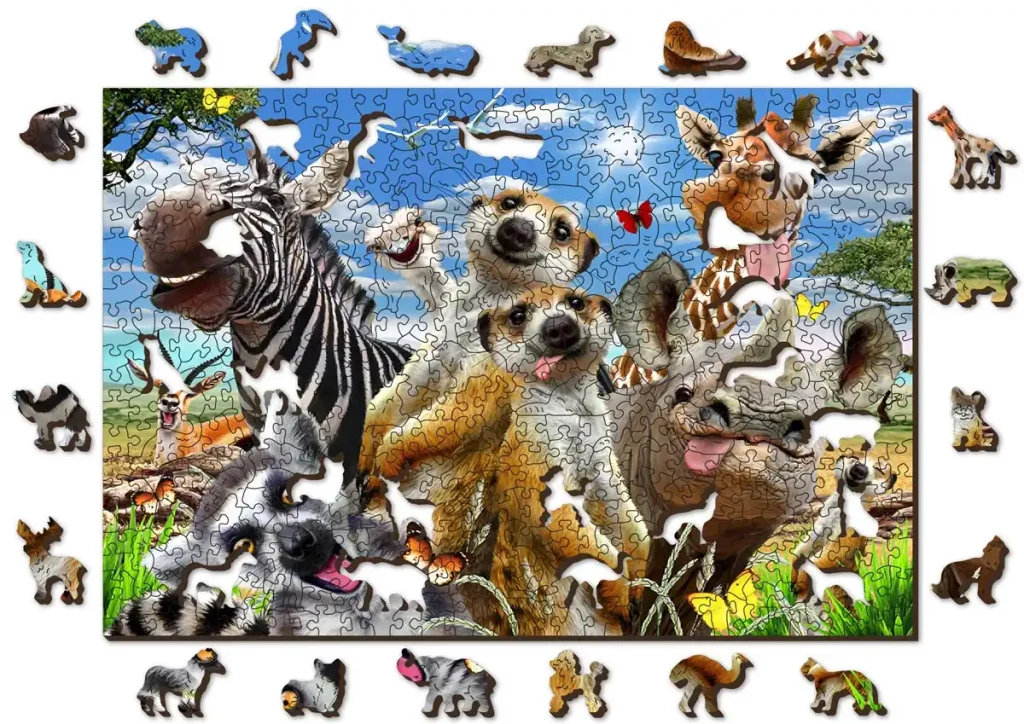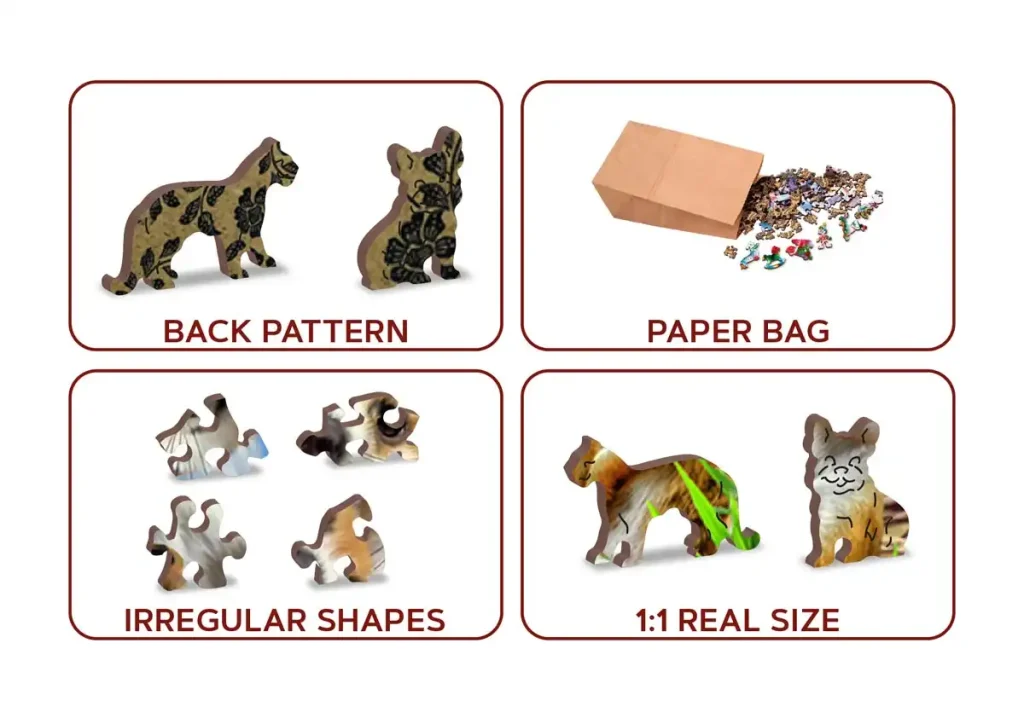 A Gift to Remember
Looking for the perfect gift for a loved one? This is not just any ordinary jigsaw; it's a voyage to Africa from the comfort of your home. Suitable for both adults and kids above 10, it promises quality family time, filled with fun and learning.
Double the Fun!
But that's not all; our products come with a twist! They're double-sided. The reverse of each piece showcases a pattern that could aid in its assembly, making the experience not just challenging but also rewarding.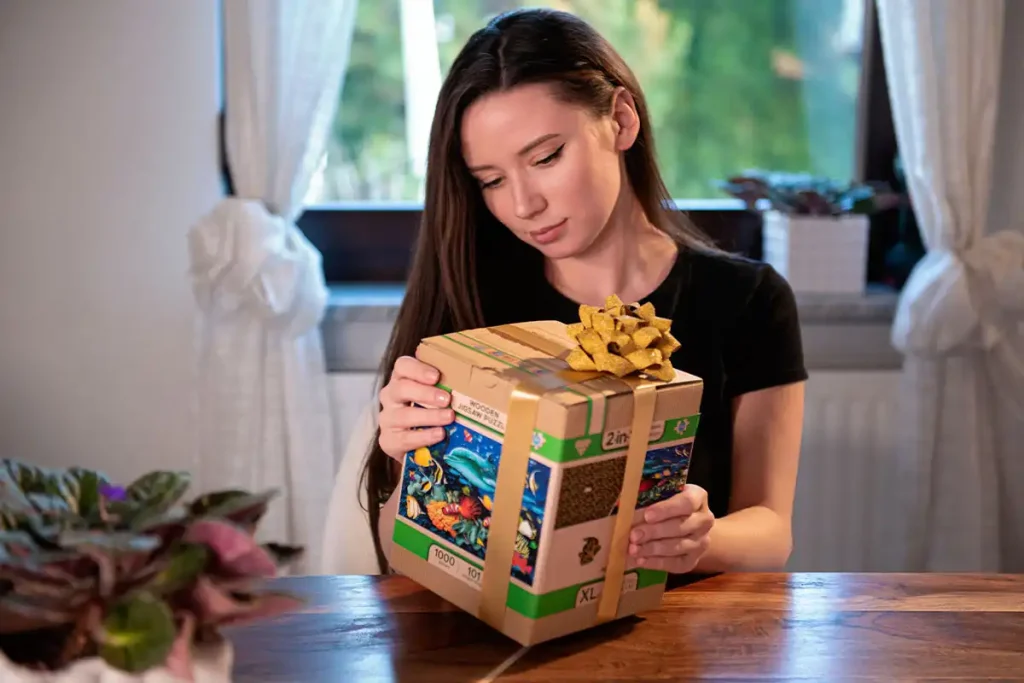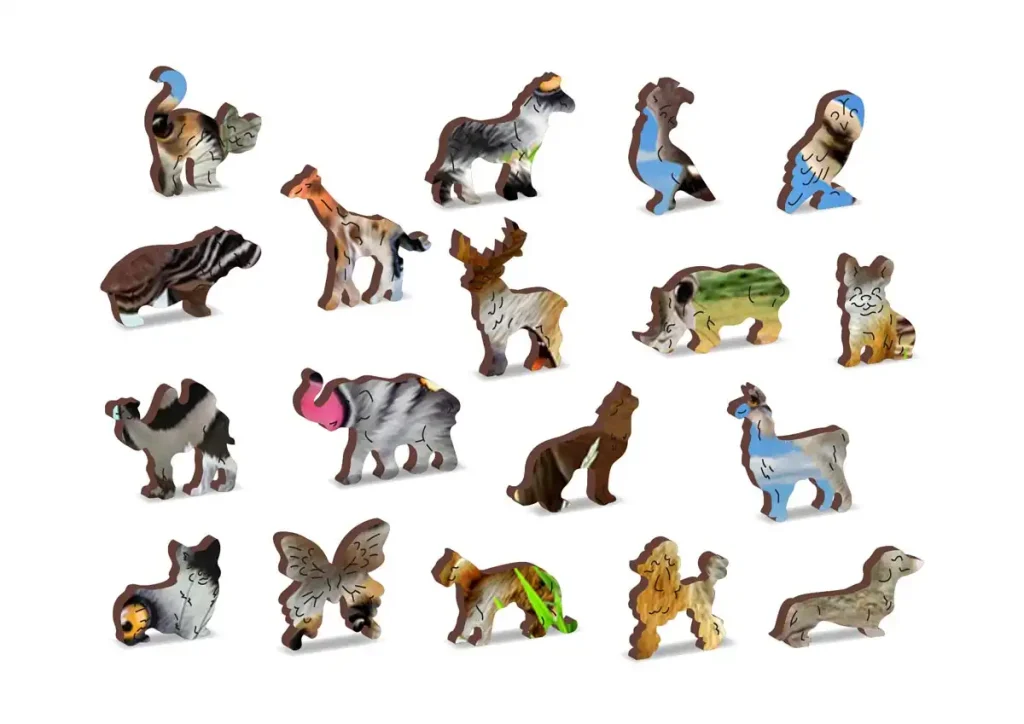 More Than Just a Game
Beyond the joy of assembling, this exquisite piece serves as a stunning decor item. Once completed, it transforms into a wooden canvas, rich in color and detail. You can easily mount it on a wall, making it a beautiful conversation starter for any room.
A Journey Together
Building this jigsaw is not just a solitary endeavor. It offers a splendid opportunity to bond with family. Amidst the hustle and bustle of daily life, take a moment to connect, collaborate, and celebrate the wonders of African wildlife together.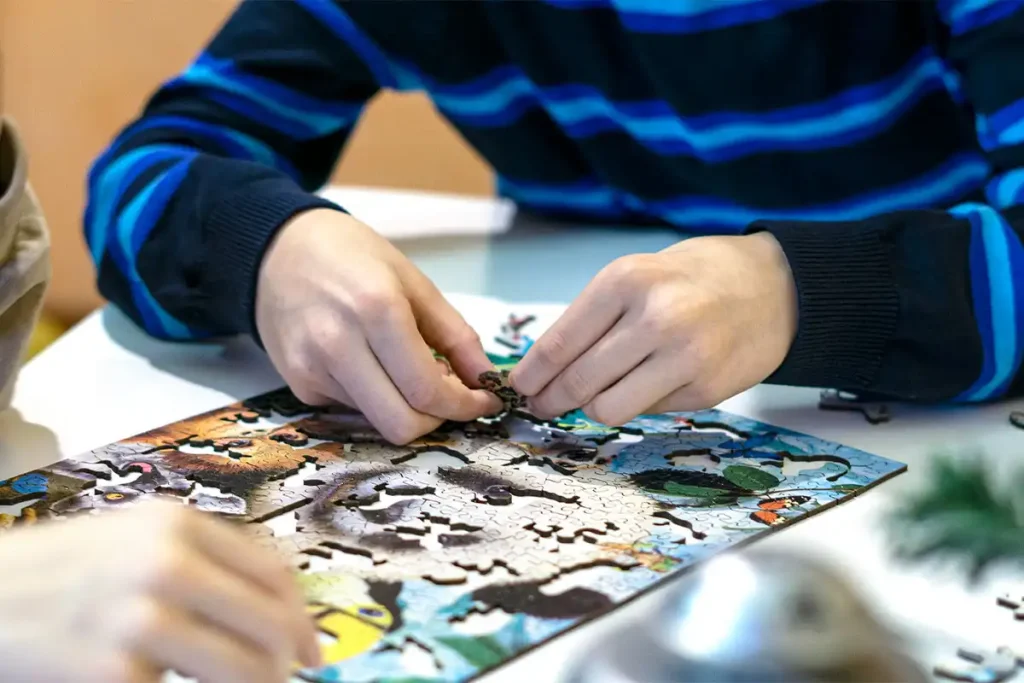 Characteristics
Series/Article
EX 0017-L
Age
10+
Number of elements
300 pcs
Number of whimsies
60 pcs
Assembled size
H: 14,76"(37,5 cm)
W: 10" (25,4 cm)
Packaging size
H: 5,98" (15,2 cm)
W: 4,92" (12,5 cm)
D: 4,92" (12,5 cm)
Packaging weight
0,66 lb (0,3 kg)
Puzzle thickness
0.12″ (0,3 cm)
Assembly time
4 h
Artist
Howard Robinson
Type of Cut
Animal
Back side
In conclusion, the "Welcome to Africa 300" is more than a pastime; it's an adventure waiting to be explored. Its intricate design and premium quality ensure that it's not just a one-time activity but a keepsake to be treasured for years to come. Dive in, embark on this African safari, and create memories that last a lifetime.