3D Wooden World Map Puzzle: A Journey of Discovery
The 3D Wooden World Map Puzzle offers an unparalleled experience of assembling a masterpiece. Every segment, meticulously crafted, represents a piece of our world, allowing you to not just construct, but also to discover.
Remarkable Design & Craftsmanship
This map stands out with its stunningly painted surface in shades of black and gray. These sophisticated hues are sure to enhance the aesthetics of any room. Moreover, the inclusion of additional figures of renowned sightseeings and cardinal direction arrows bring a distinctive character to the puzzle, setting it apart from any other.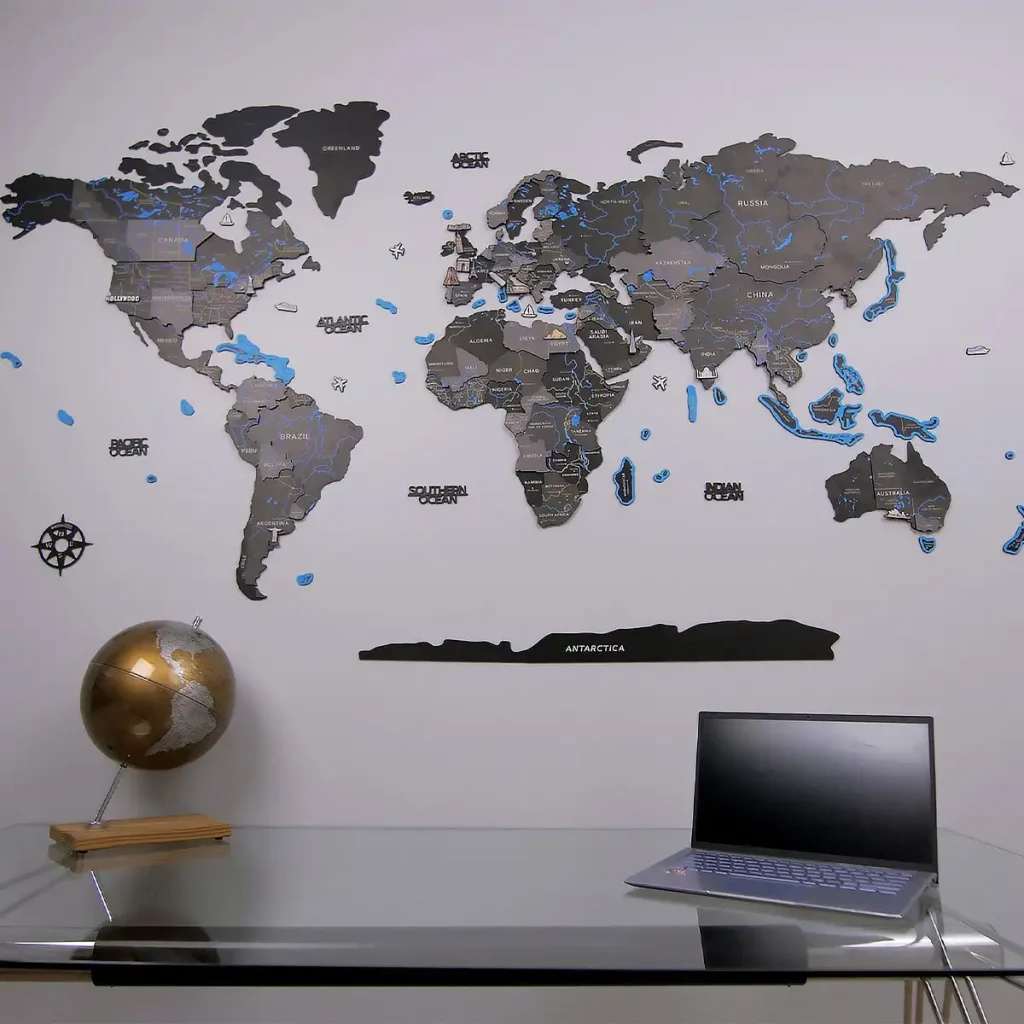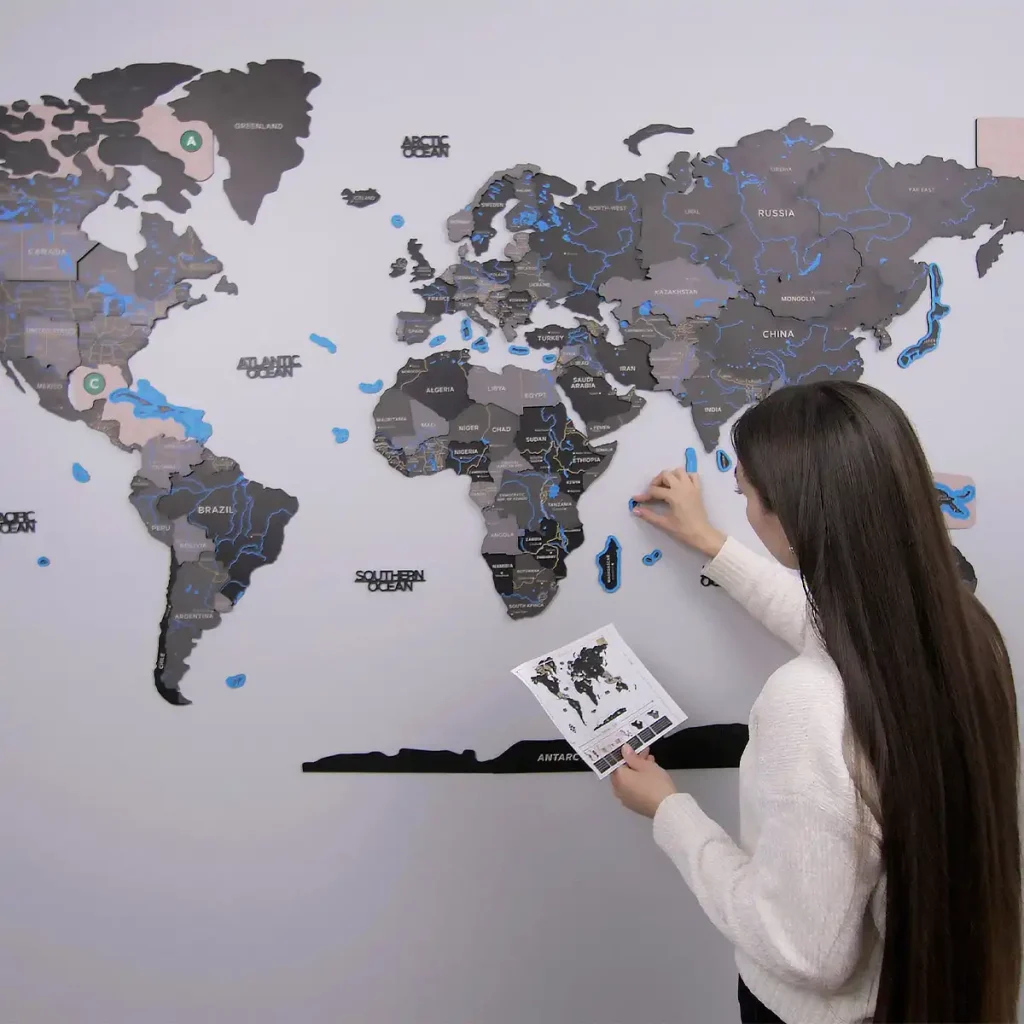 Practical Features for Easy Assembly & Display
Every element of the Wooden map XXL is designed keeping user convenience in mind. The possibility of fastening to the wall ensures that once your journey of assembly concludes, it seamlessly transforms into a piece of wall art. And worry not about the mounting process; we've got you covered. The map comes equipped with adhesive tape, ensuring a hassle-free set-up on your chosen wall.
The Perfect Gift for Every Occasion
Whether it's a housewarming, birthday, or a special anniversary, the Wooden map XXL serves as an excellent gift choice. Its blend of educational allure and decorative charm ensures it's a present that will be cherished for years to come.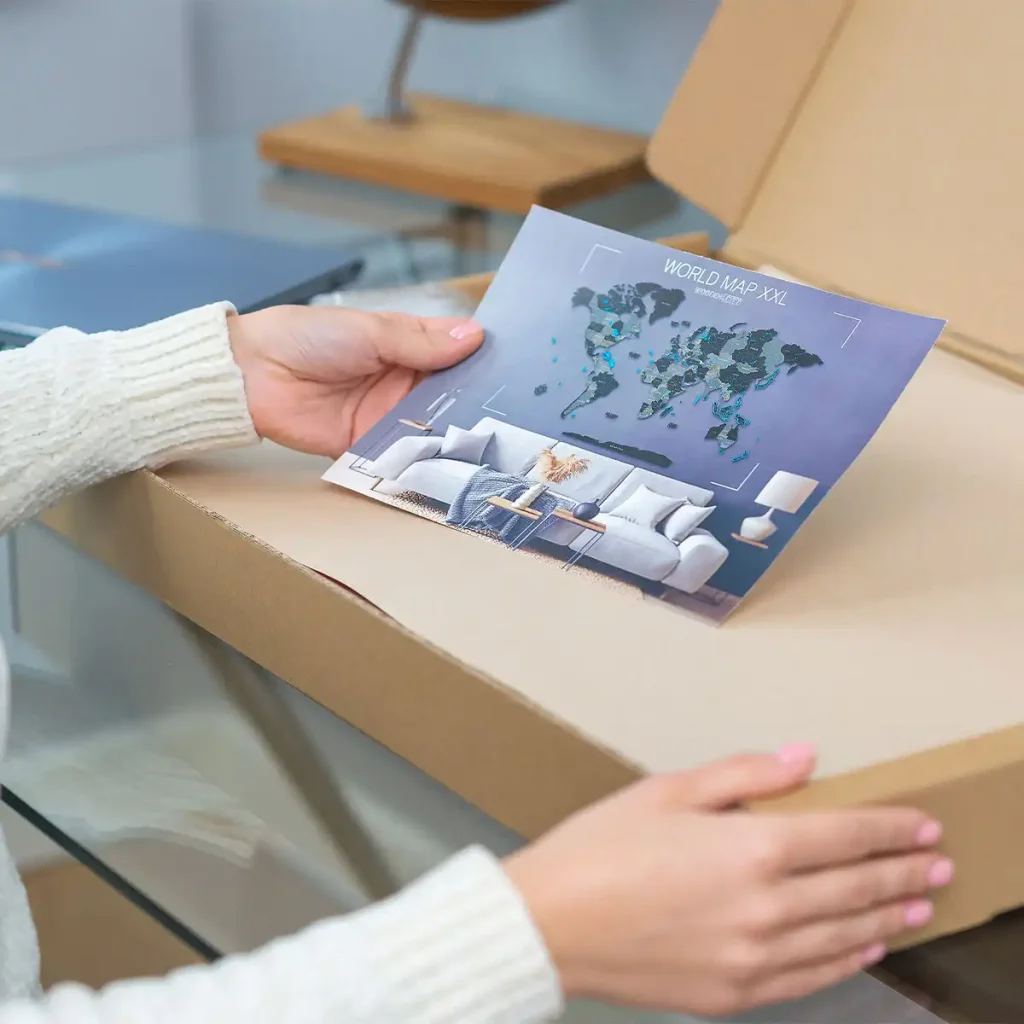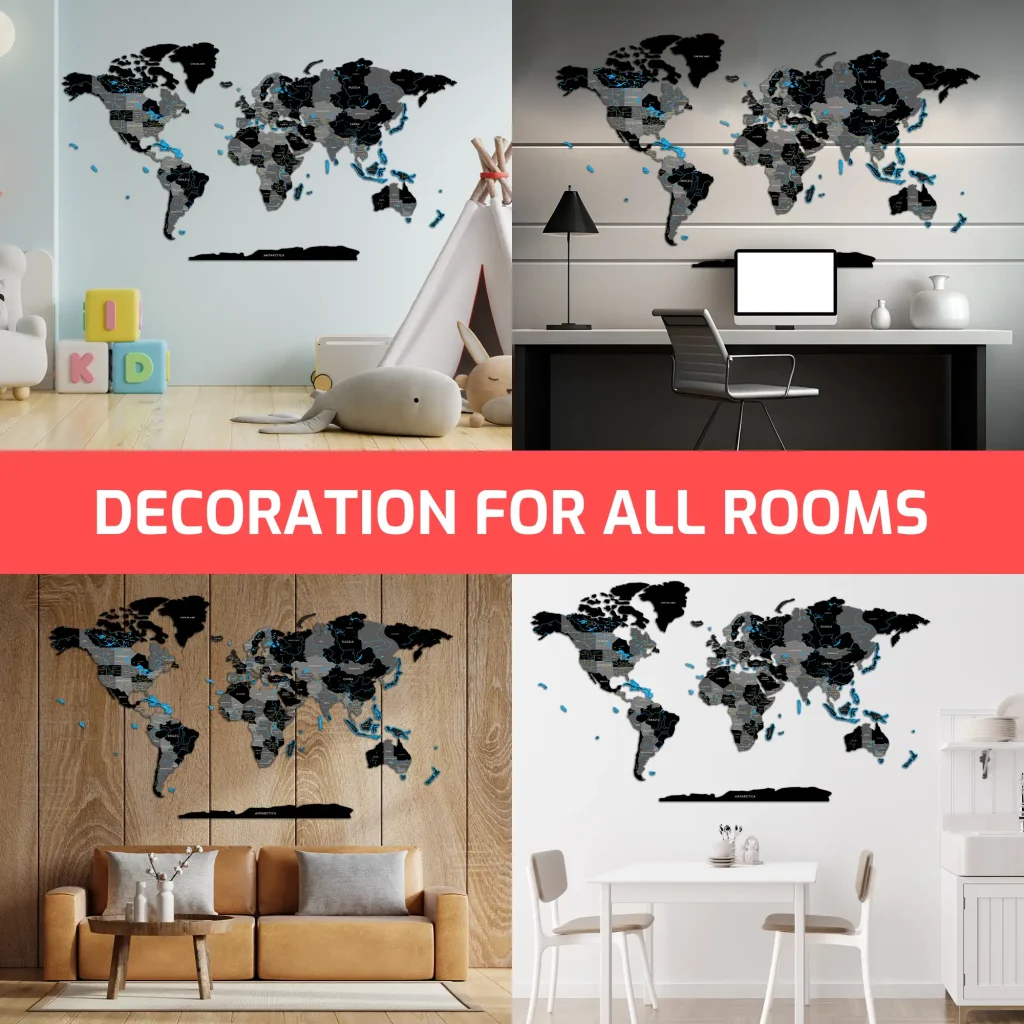 More Than Just Decor
While the Wooden map XXL undeniably accentuates the beauty of any space, it's also a reminder of the vast and diverse world we live in. Assembling it is a gentle nudge towards exploration, learning, and appreciation of different cultures and geographies.
Characteristics
Series/Article
WM-524
Assembly time
2h
Number of parts total
342
Dimensions
W: 78,74'' ( 200 cm )
H: 43,30'' ( 110 cm )
Packing size
W: 25'' ( 63,5 cm )
H: 16,53 '' ( 42 cm )
D: 2,75'' ( 7 cm )
Can be a decor element
✔
Possibly of fastening to the wall
✔
Elements that add volume
✔
Painted map surface
✔
Arrows of cardinal directions
✔
Adhesive tape for wall mounting included
✔
Educational function ( for children )
✔
In conclusion, the Wooden map XXL is not just a piece of art or a mere puzzle. It is a bridge between knowledge and aesthetics, a tribute to the wonders of the world, and a testament to fine European craftsmanship. Embrace this journey, piece by piece, and let it guide you through the marvels of our planet.