The Journey of Assembling a 3D Wooden Puzzle Car
With the Bolid Limited Edition 3D Wooden Puzzle Car, embark on a riveting adventure that blends mechanical ingenuity with aesthetic brilliance. Constructed from high-density birch wood, this model offers an immersive assembly experience, transforming into an eye-catching décor piece post-construction.
The Mechanical Marvel
The Bolid is not just a model, but a moving miniature vehicle, capable of traveling forward and backward over a distance of approximately 1 meter, powered by a rubber motor. With doors that actually open and a captivating painted body, it brings the thrilling aura of car races right to your living room.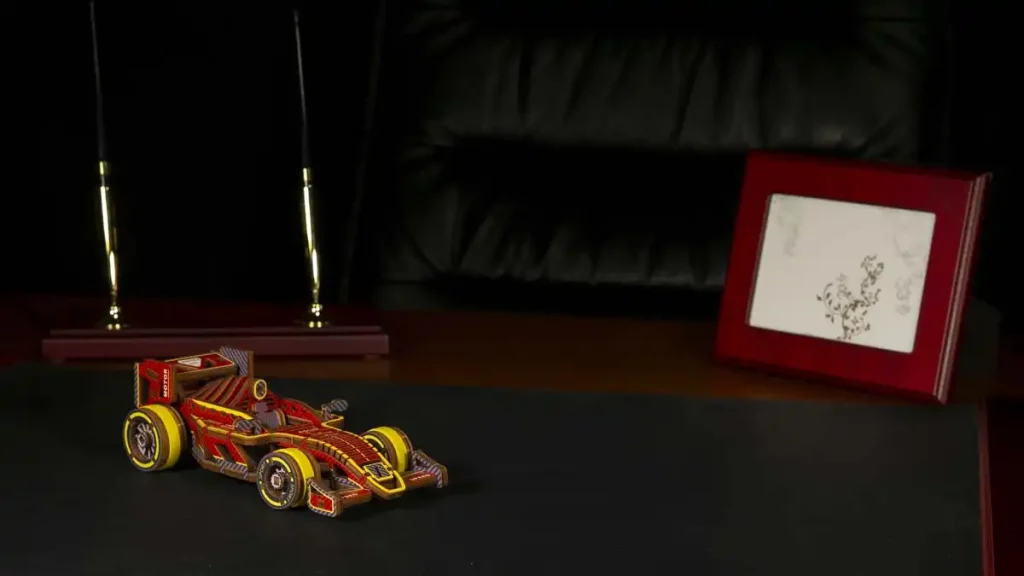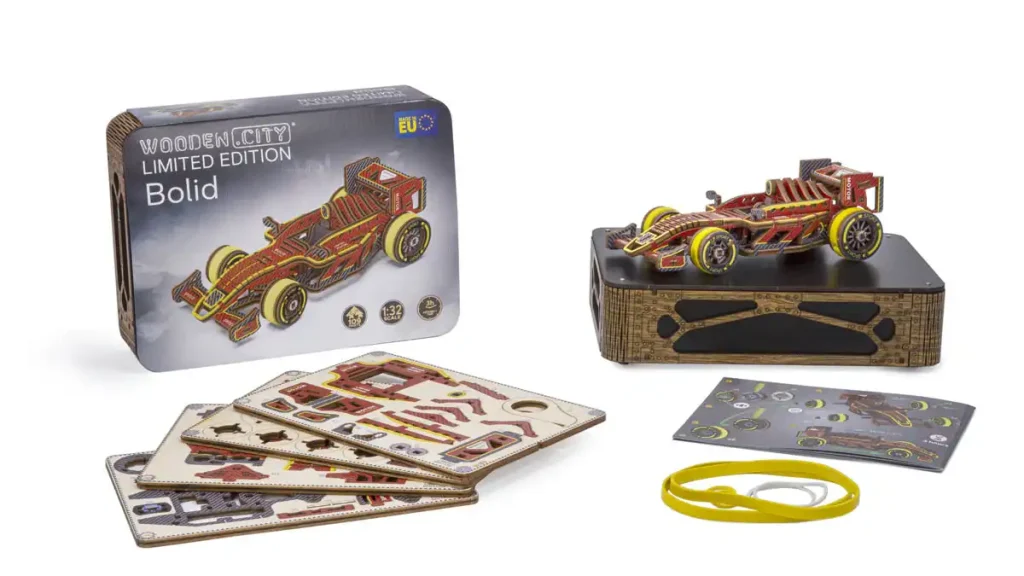 Unboxing to Displaying
This unique Bolid comes in a sturdy wooden box with magnets, serving a dual purpose. It not only ensures the safekeeping of your model but also doubles as an attractive display stand post-assembly, and a storage box for cherished mementos.
A Gift Beyond Compare
If you're searching for the perfect gift for a puzzle enthusiast, car lover, or a fan of mechanical models, look no further. The Bolid Limited Edition provides an unforgettable assembly experience, ensuring a present that will be cherished for a lifetime.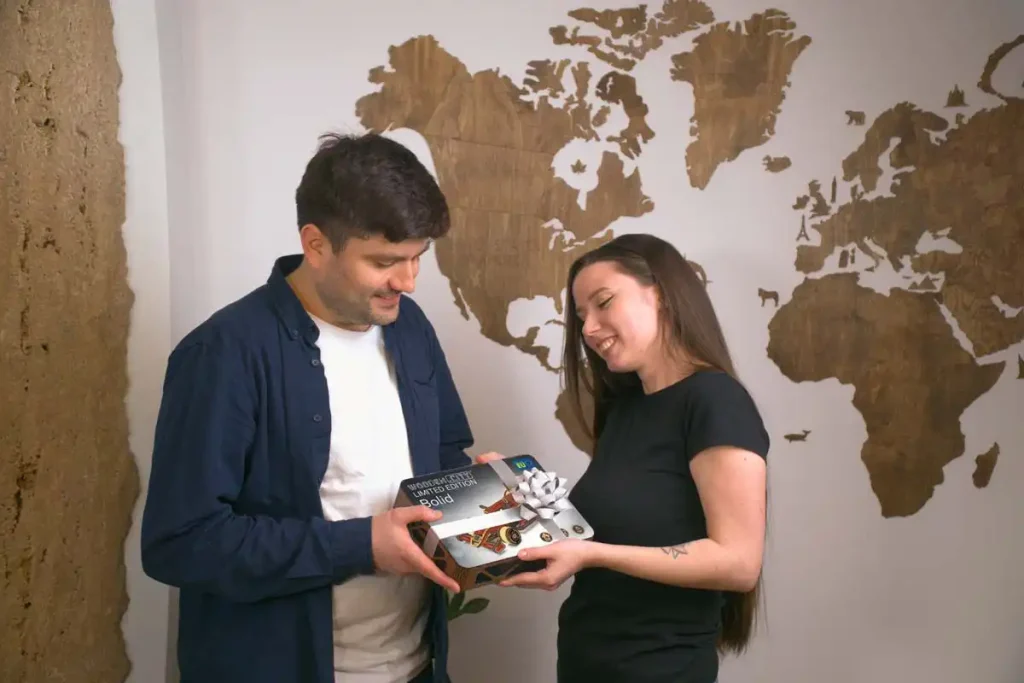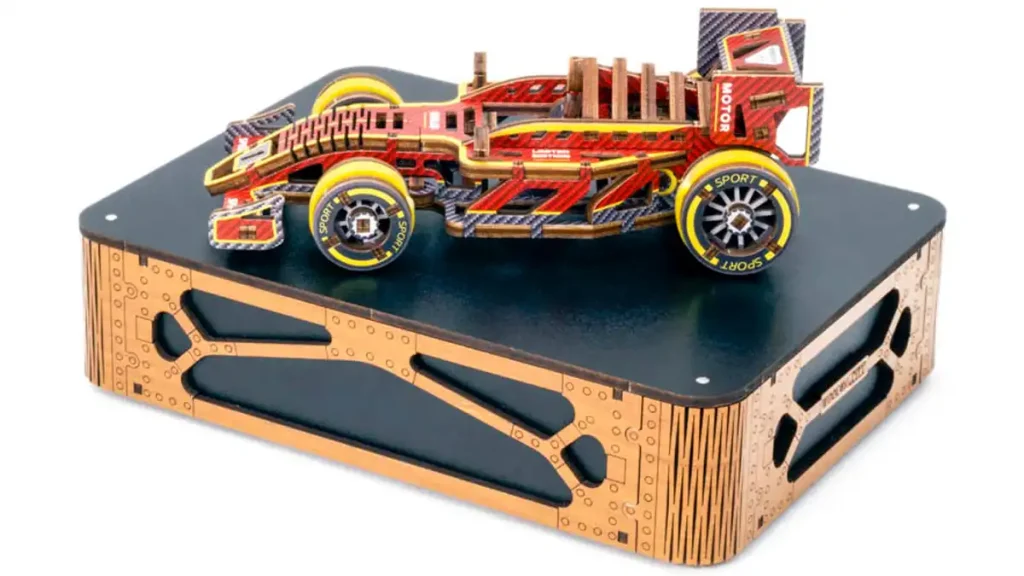 Decorative and Dynamic
Beyond being an engaging puzzle, the Bolid Limited Edition also serves as a dynamic piece of décor. With its vibrant colors and the excitement of its mechanical movements, it stands as a conversation-starter, adding a unique touch to any space.
Attention to Detail
From the openable doors and steering wheels that increase grip, to the control elements and imitation mirrors, the Bolid is a testament to precise detailing. It's more than just a puzzle; it's an ode to the iconic race car, capturing its spirit in vibrant color and intricate design.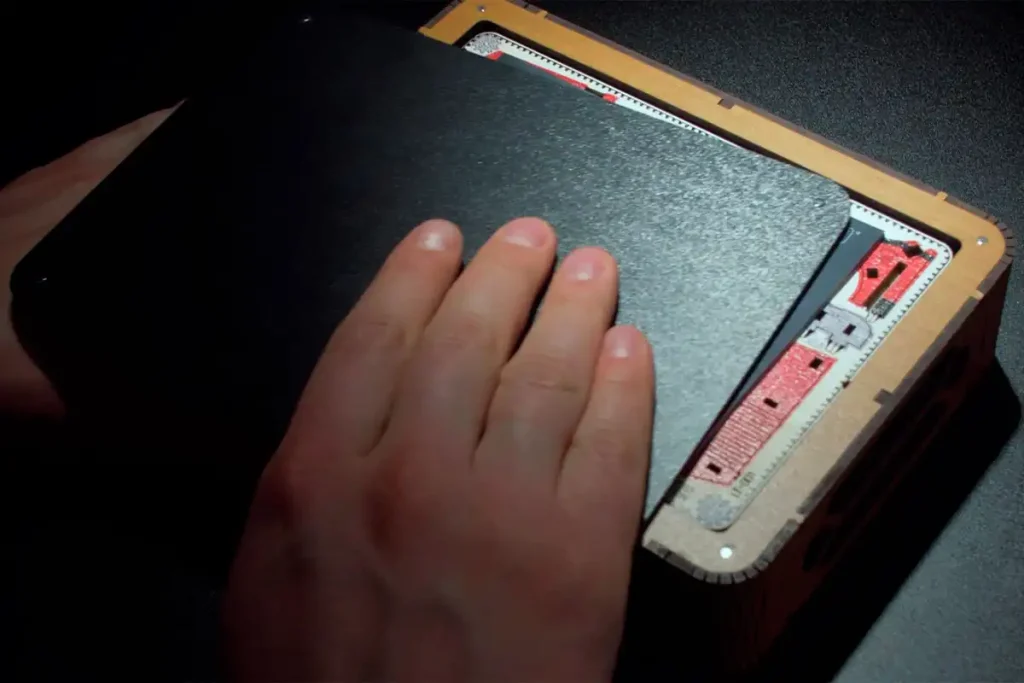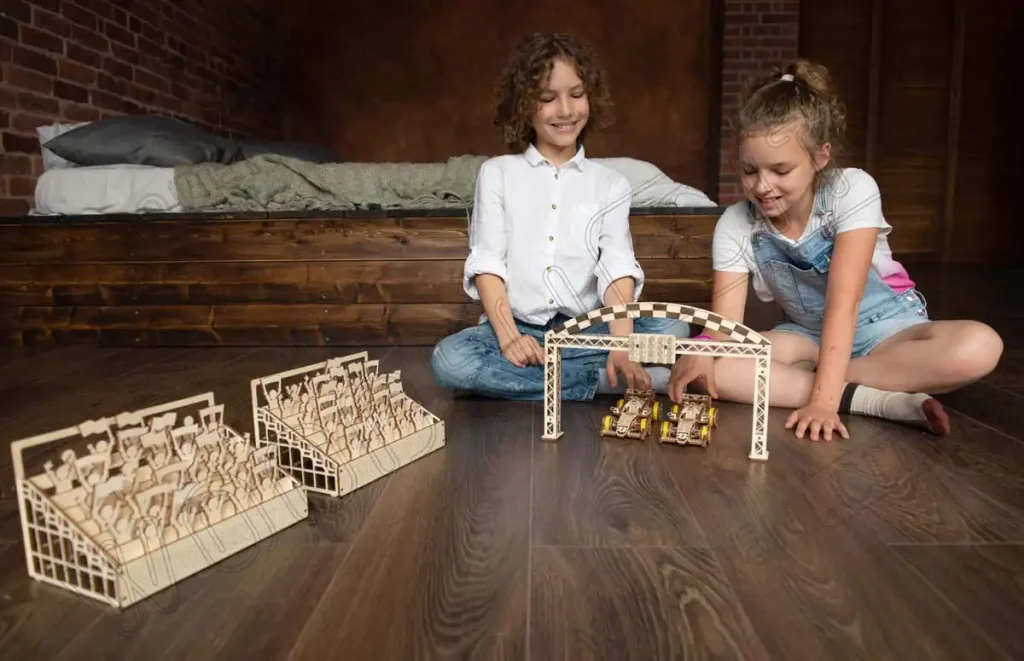 Unleash Family Excitement with the Bolid Limited Edition
Step into a world of intricate design and timeless beauty with the Bolid Limited Edition. An exquisite family endeavor awaits, bringing together both young and old. Share stories, bond over challenges, and create moments of joy. A unique experience that's more than just assembly—it's about cherishing every moment spent with loved ones. Dive in now!
Characteristics
Quantity
105
Spare parts
4
Series/Article
LE-003
Set
Rubber Band 1,5х1,5 D15 L20 – 2
Rubber Band 1,5х1,5 D30 L40 – 2
Rubber Band 1,5х6 D80 L130 – 2
Candle – 1
Sandpaper – 1
Difficulty level
3/5
Assembly time
3 h
Model dimensions
H: 9.45'' (16,6 cm)
W: 3.03'' (7,7 cm)
D: 2.13'' (5,4 cm)
Package size
H: 8'' (20,5cm)
W: 5.9'' (15cm)
D:1.89'' (4,8cm)
Model scale
1:32
Path length
39.37" (1 m)
Rubber motor
✔
Pull-back mechanism
✔
Steered wheels
✔
Dashboard
✔
Painted body
✔
Control elements (steering wheel, levers)
✔
Reverse movement (backward)
✔
Box – podium/displaying stand
✔
Can be a good decor element
✔
Age
12+
Become a part of the thrill that is the Bolid Limited Edition. It's more than just a model; it's a unique assembly experience, a testament to mechanical marvel, and a vibrant tribute to the world's most popular race car.