Experience the Vibrancy of the 3D Wooden Puzzle Car
Our colorful 3D Wooden Puzzle Car, the Hot Rod Limited Edition, is a captivating marriage of mechanics and aesthetics. Made from high-density birch, this model ensures an enthralling assembly experience, while serving as a fantastic decorative piece post-assembly.
Rev up the Engine
This mechanical masterpiece is designed to move, powered by a rubber motor that allows it to travel forward and backward for approximately 1 meter. With a pull-back mechanism, this car promises action-packed fun while you steer the wheels to control its course.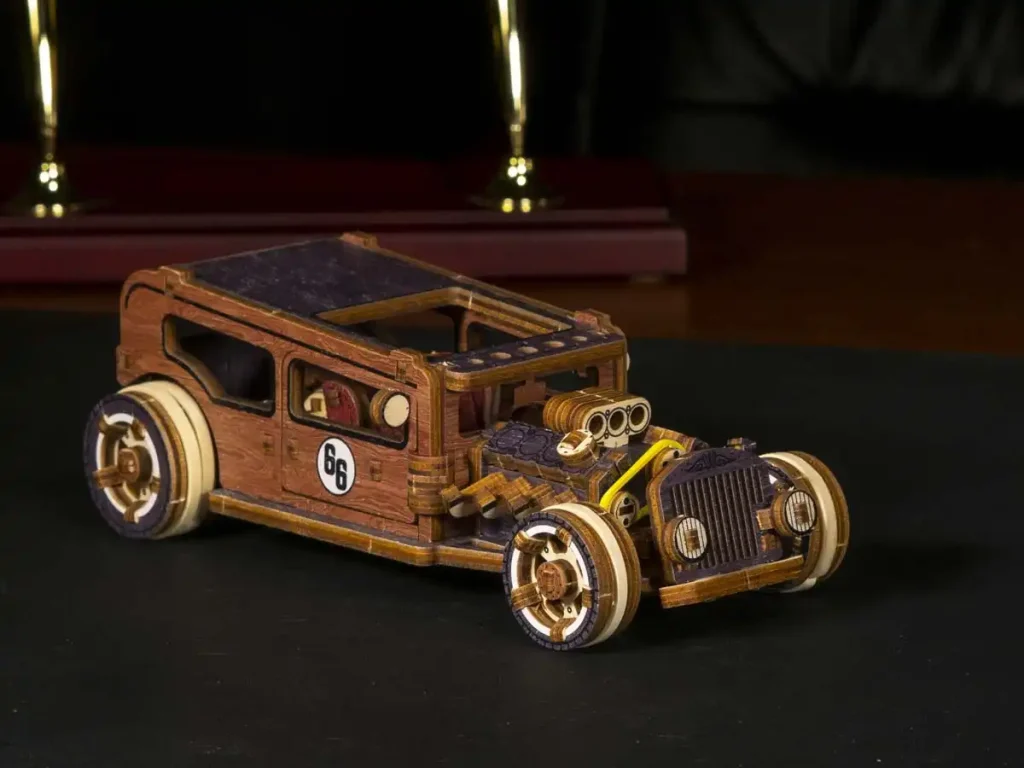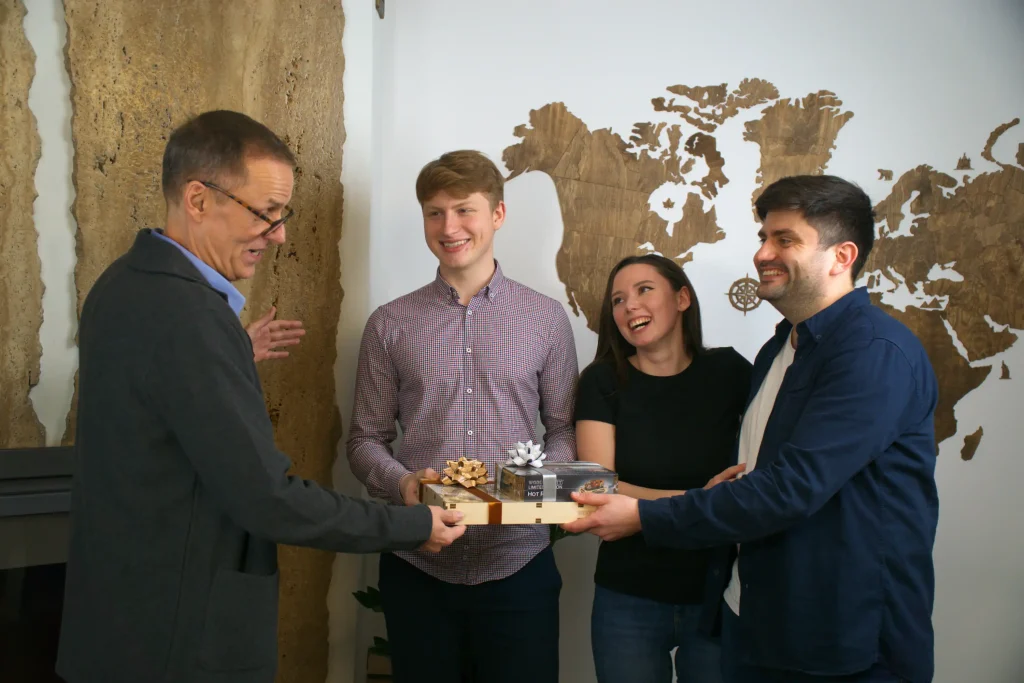 The Colorful Cruiser
With openable doors, a sunroof, control elements, and imitations of mirrors and lights, this Hot Rod is intricately detailed. But it's the vibrant paint job that steals the show, making this model a stand-out piece in any setting.
Unboxing the Magic
The Hot Rod arrives in a high-quality wooden box adorned with magnets. Not only does it keep your model safe, but it also serves as a beautiful display stand for your assembled Hot Rod. It can even double as a keepsake box, making it a multi-purpose marvel.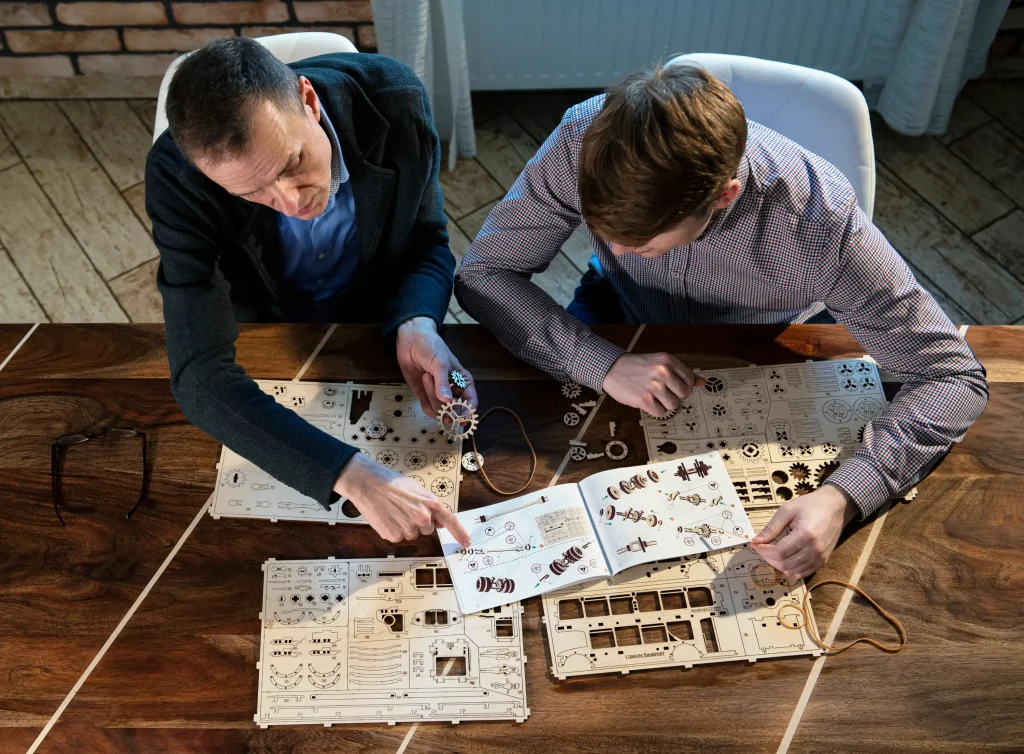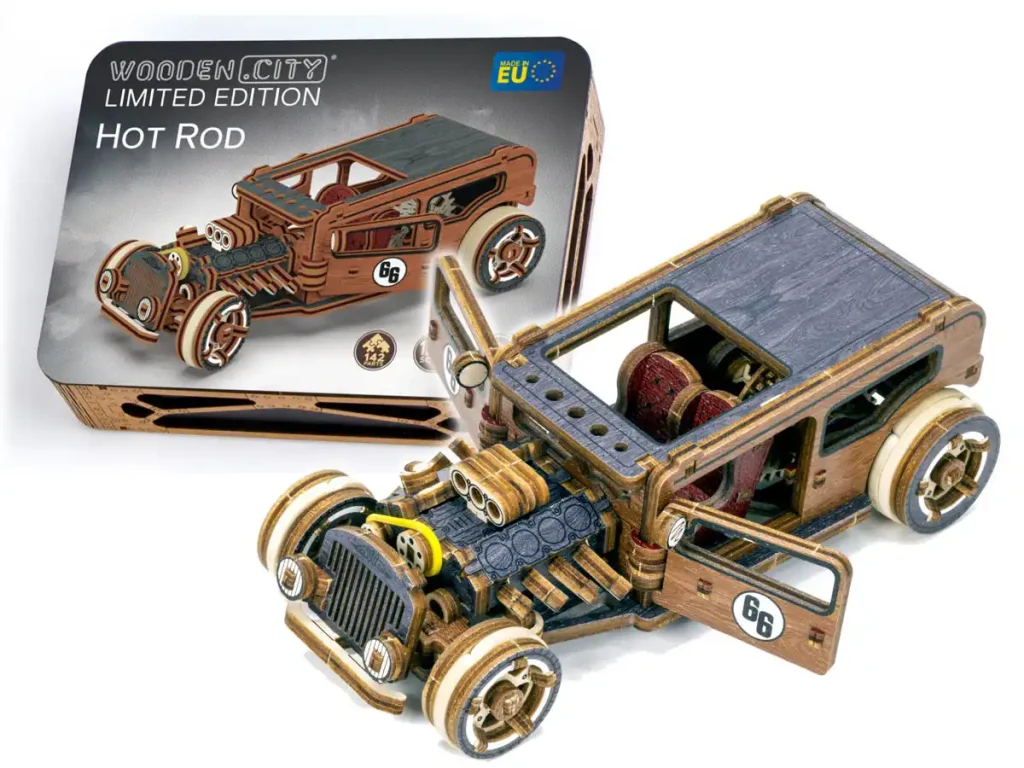 A Perfect Present
Whether you're shopping for a puzzle enthusiast, a mechanical model lover, or a fan of vibrant collectibles, the Hot Rod Limited Edition is an unbeatable gift choice. Its impressive design, coupled with the memorable assembly process, ensures a gift that's cherished for a lifetime.
Experience Timeless Connection with the Hot Rod Limited Edition
Step into an exclusive world of intricate design with the Hot Rod Limited Edition. Each curve and corner fosters family collaboration, breathing life into tales of roaring engines and classic drives. Beyond just crafting, it's a journey through eras, rich with laughter and bonding. A treasured endeavor awaits—accelerate into cherished moments together!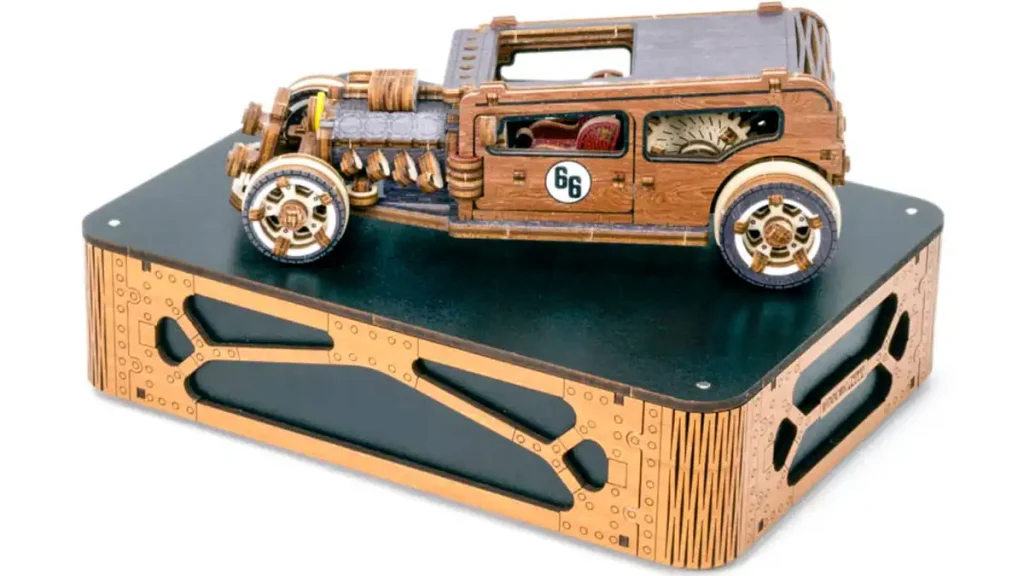 Characteristics
Quantity
134
Spare parts
7
Series/Article
LE-001
Set
Rubber band 1,5х1,5 d15 L20 -3
Rubber band 1,5х1,5 d30 L40 -2
Rubber band 1,5х3,5 D80 L130 -3
Candle -1
Sandpaper -1
Difficulty level
3/5
Assembly time
2 h
Model dimensions
H: 6,69'' (17 cm)
W: 3,07'' (7,8 cm)
D: 2,36'' (6 cm)
Package size
H: 8'' (20,5cm)
W: 5,9'' (15cm)
D: 1,89'' (4,8cm)
Model scale
1:32
Rubber motor
✔
Dteered wheels
✔
Dashboard
✔
Openable doors
✔
Painted body
✔
Detailed engine
✔
Control elements (steering wheel, levers)
✔
Reverse movement (backward)
✔
Path length
39.37" (1 m)
Box – podium/displaying stand
✔
Can be a good decor element
✔
This car features a pull-back mechanism.
✔
Age
12+
A Unique Addition to Your Collection
Our Hot Rod Limited Edition, adorned in lively colors, is more than just a model car; it's a testament to your skill, patience, and creative flair. Experience the joy of assembly, the excitement of seeing the Hot Rod come to life, and the pride of having a unique, hand-assembled masterpiece.
Join us in this captivating world of wooden models, where the thrill of the build meets the beauty of mechanics, design, and color. Enjoy a journey that's as vibrant and unique as our Hot Rod Limited Edition.