Introducing the 3D Wooden Puzzle Car
Immerse yourself in the intricate process of assembling the Sport Car Limited Edition, a 3D Wooden Puzzle Car. Made from high-density birch wood, these dynamic models redefine the concept of traditional puzzles.
Stunning Aesthetics and Mechanics
The Sport Car model is more than a simple display piece; it's a vibrant, functional work of art. Featuring a pull-back mechanism and the capability to move approximately one meter forward and backward, this car is an impressive demonstration of mechanical engineering in miniature.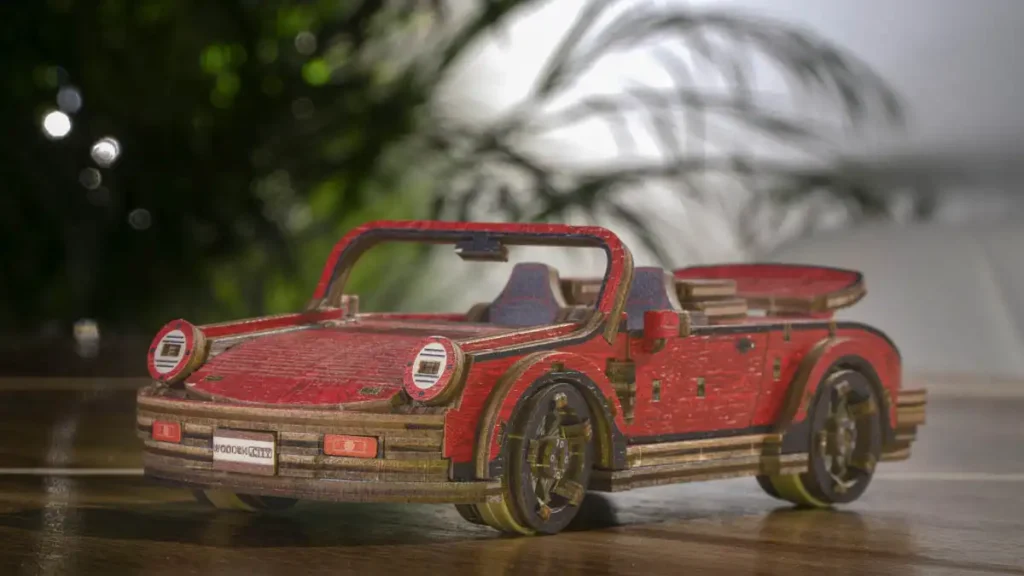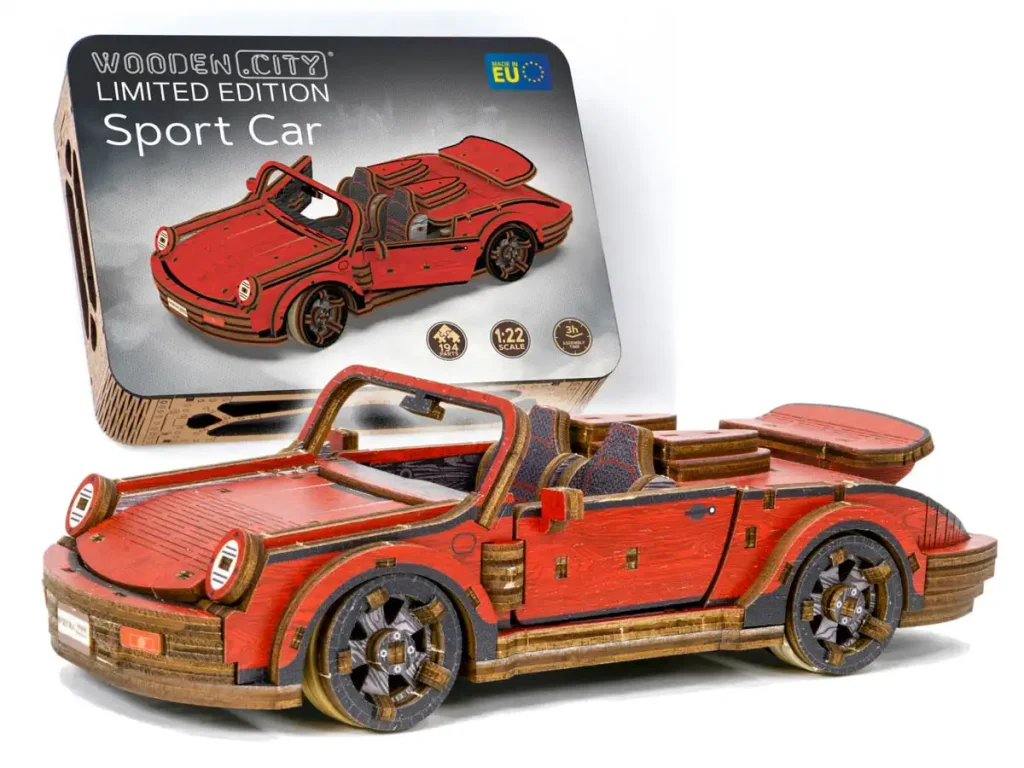 Superb Packaging
Each Sport Car Limited Edition comes in a high-quality wooden box fitted with magnets. This elegant box ensures the safety of the model during transport. After you've completed the assembly, it doubles as a stylish display stand for your model and a keepsake box for your cherished items.
An Exceptional Gift
This eye-catching red convertible is not just an exciting assembly project; it also makes for a wonderful gift. Ideal for puzzle enthusiasts, car lovers, and fans of unique design, the Sport Car Limited Edition offers an engaging and rewarding building experience.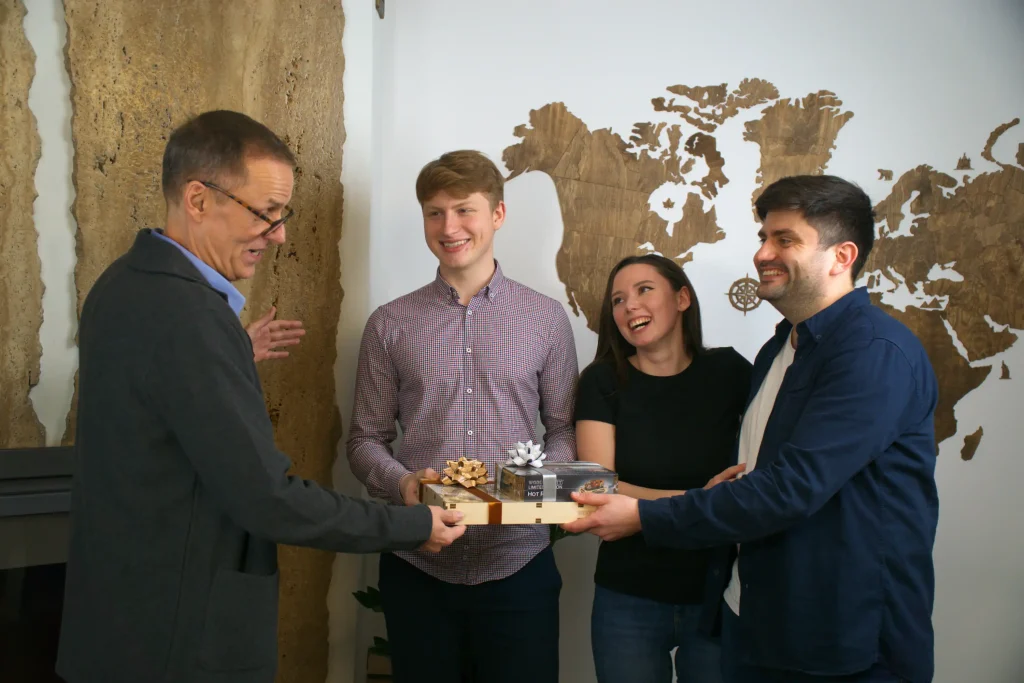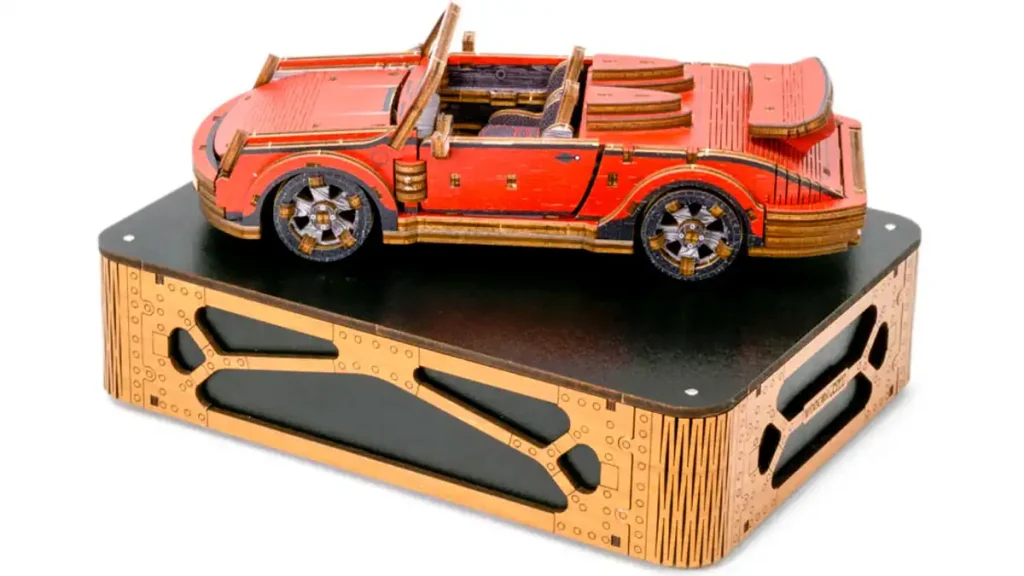 Beyond Decorative
The Sport Car model adds a touch of dynamic charm to any room. Its vibrant red color, coupled with the ability to actually move, makes this model car a fascinating piece of decor, ensuring it becomes a conversation starter in any space.
Intricate Details
Paying homage to the beauty of classic sport cars, the Sport Car model features intricate details such as rubber wheels for increased grip, openable doors, control elements, imitation mirrors and lights, and even a driver's seat. Each detail is accentuated by the lively red paint, making the model a striking representation of the real car.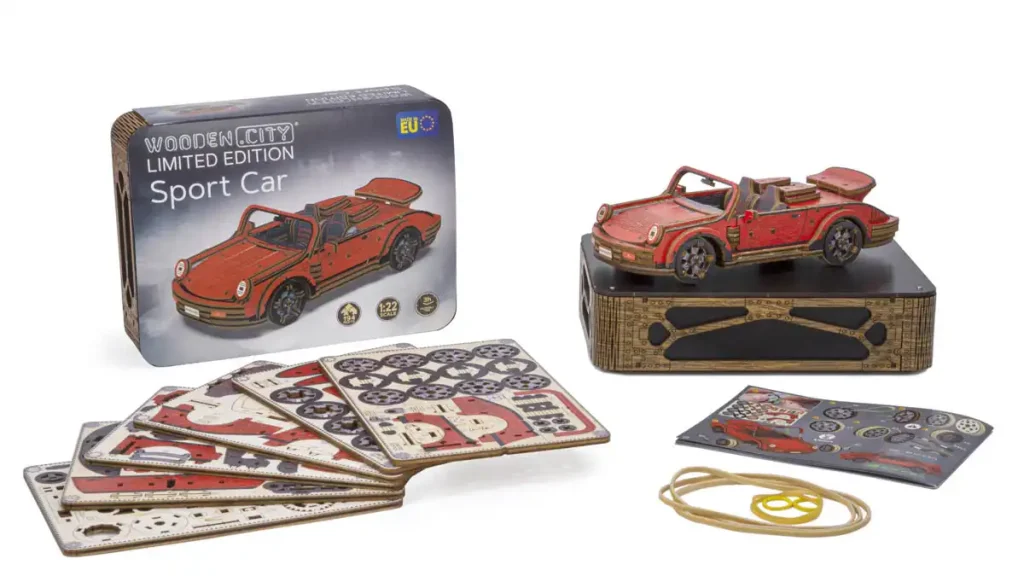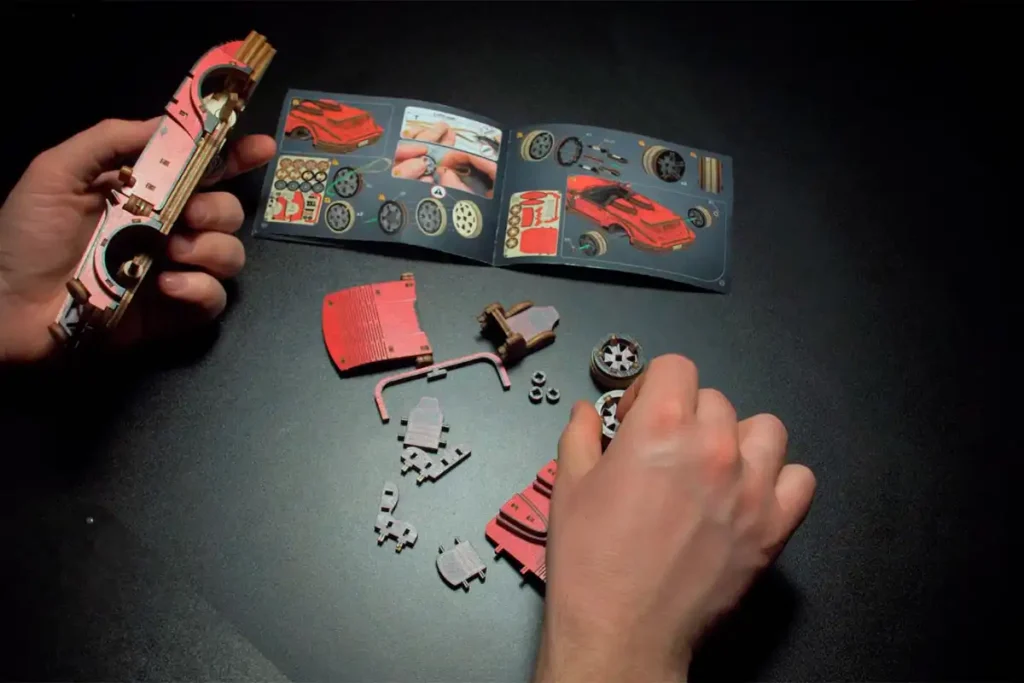 Final Thoughts
The Sport Car Limited Edition is not just a model; it's an adventure in assembly and a celebration of mechanical engineering. Experience the satisfaction of building your own vibrant, mechanical sport car with this outstanding model. A treat for puzzle lovers and car enthusiasts alike, it provides an entertaining and educational experience wrapped in a stylish package.
Sport Car Limited Edition: Elite Family Adventures Ahead
Dive into high-octane bonding with the Sport Car Limited Edition! As a team, craft tales of racetracks and victory laps. This isn't just a model—it's an exclusive journey of passion, shared victories, and unforgettable memories. Experience the premium family pit stop today!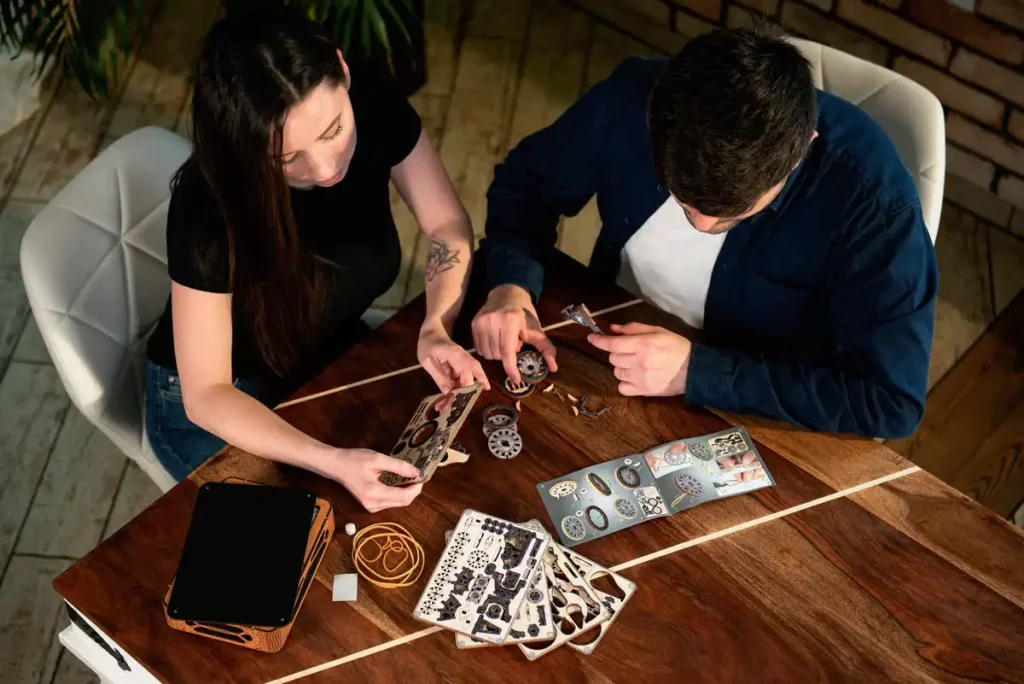 Characteristics
Quantity
194
Spare parts
20
Series/Article
LE-005
Set
Rubber Band 3,5х1,5 d90 L130 – 3;
Rubber Band 1,5х1,5 d30 L40 (каучук) – 1+1;
Rubber Band 1,5х1,5 d15 L20 – 1+1;
Candle – 1
Sandpaper – 1
Difficulty level
3/5
Assembly time
3 h
Model dimensions
H: 7.76'' (19,7 cm)
W: 3.5'' (17,5 cm)
D: 2.28'' (5,8 cm)
Package size
H: 5.9'' ( 15 cm)
D: 8.07'' ( 20,5 cm)
W: 1.8'' ( 4,8 cm)
Path length
39.37" (1 m)
Model scale
1:22
Pull-back mechanism
✔
Rubber motor
✔
Rubber on wheels (increase grip)
✔
Steered wheels
✔
Openable doors
✔
Dashboard
✔
Painted body
✔
Control elements (steering wheel, levers)
✔
Imitation mirrors
✔
Imitation lights
✔
Driver/pilot seat
✔
Opening the hood/trunk
✔
Reverse movement (backward)
✔
Box – podium/displaying stand
✔
Can be a decor element
✔