Experience the 3D Wooden Puzzle Car
Unleash your creativity with the Bolid, a 3D Wooden Puzzle Car like no other. Hailing from Europe's hub of fine craftwork, Poland, this mechanical marvel is precision-crafted from high-density birch, ready to deliver an unforgettable assembly experience.
Revving Up the Realism
The Bolid is not your everyday model; it's an adventurer that propels up to 1 meter (40 in) forward and backward. Thanks to its rubber-band motor and pull-back mechanism, you'll feel like a true mechanic as you bring this vehicle to life.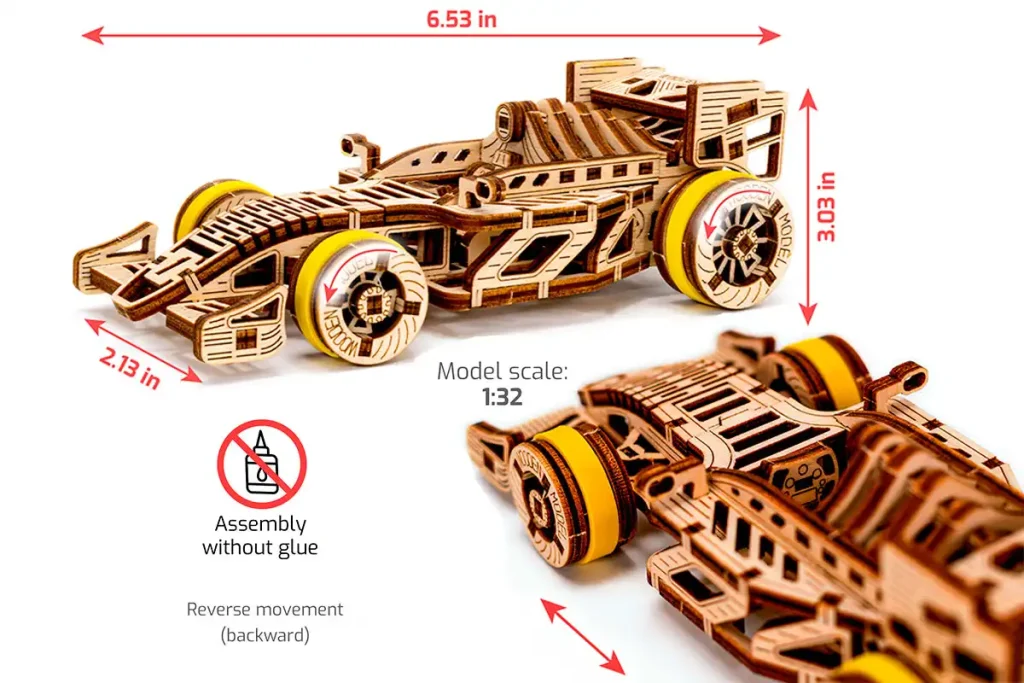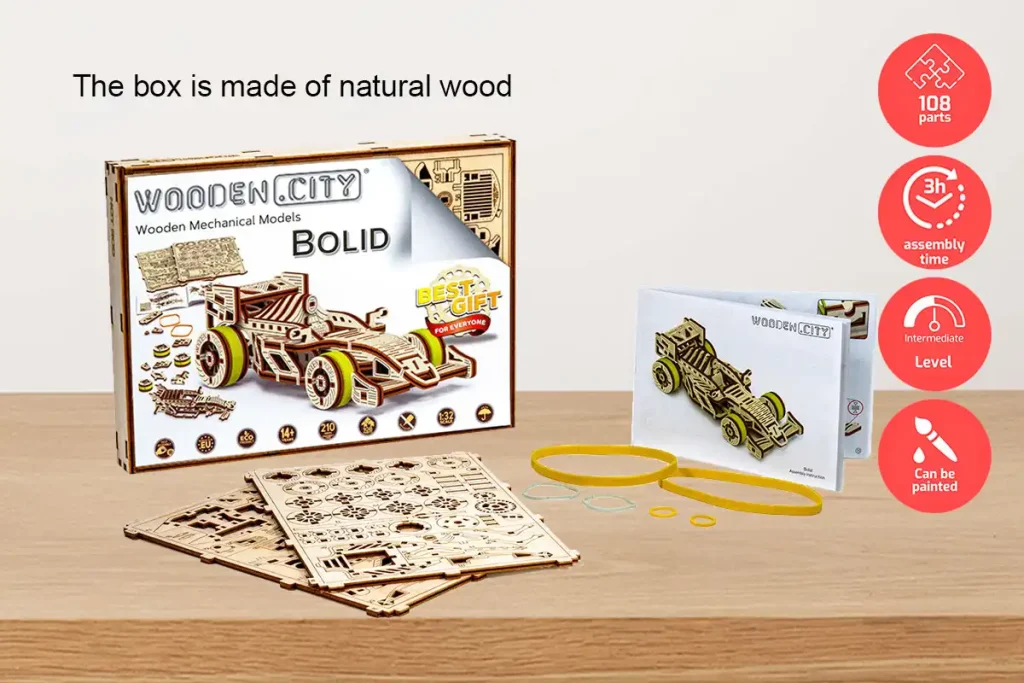 Turning Packaging into Praiseworthy Display
The Bolid goes beyond the typical model-building experience by transforming its packaging into a convenient and attractive stand. This allows your creation to be proudly displayed, showcasing your craftsmanship.
A Gift to Remember
Offering not just a model, but a journey of discovery, the Bolid makes an ideal gift. Its blend of mechanical wonder and artistic detail makes it a perfect present for anyone with a passion for assembly and mechanics.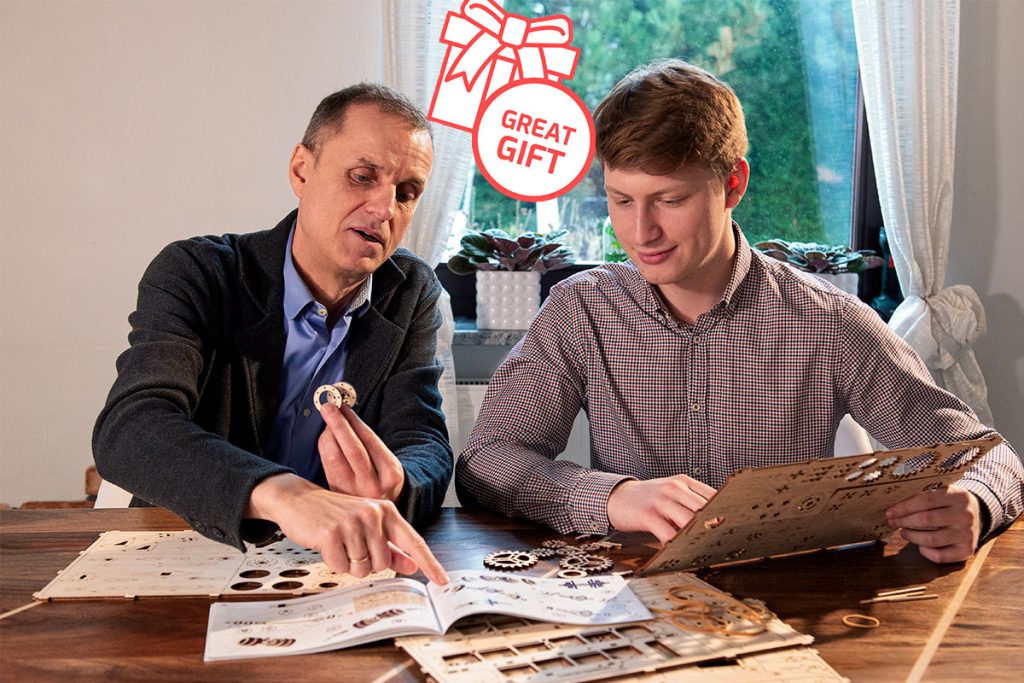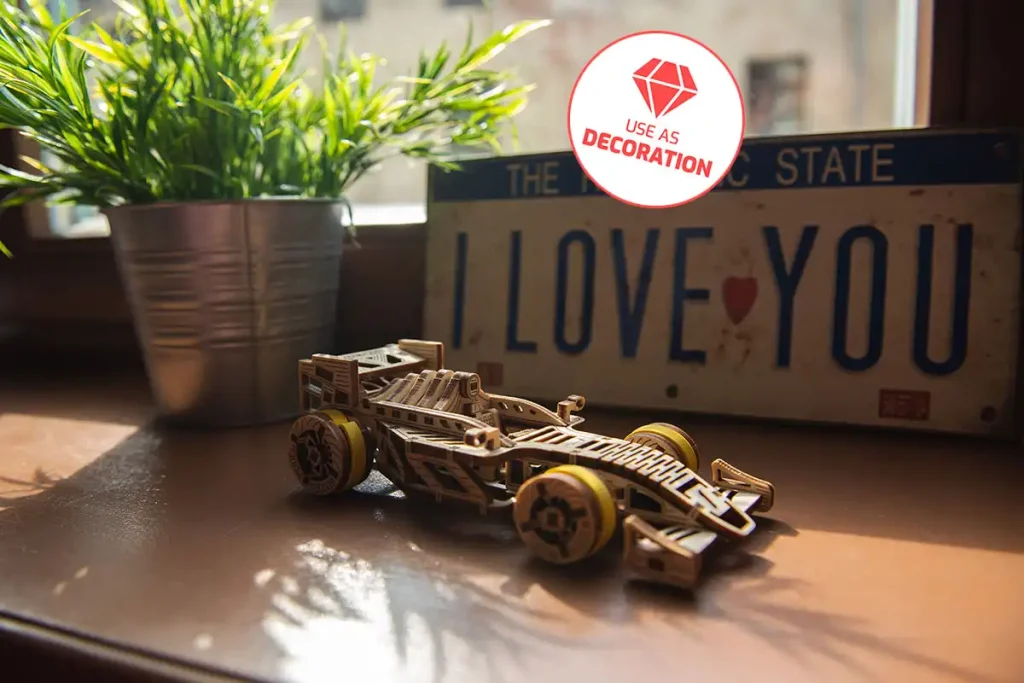 An Eye-catching Decor Piece
Once assembled, the Bolid transforms from an engaging project into a captivating decor piece. Its ability to move, along with its intricate detail and mechanical charm, will surely make it a talking point in any room.
Attention to Detail
Designed with realism in mind, the Bolid model boasts steer wheels for increased grip, openable doors, control elements, and imitation mirrors. Each feature adds to the thrill of assembly and the pride of completion.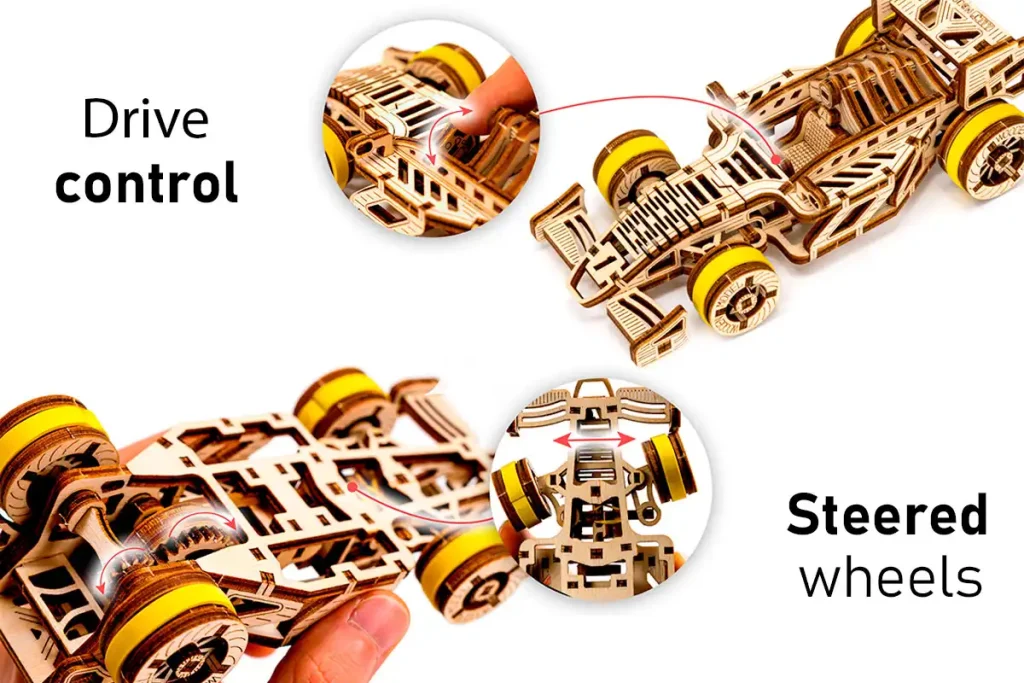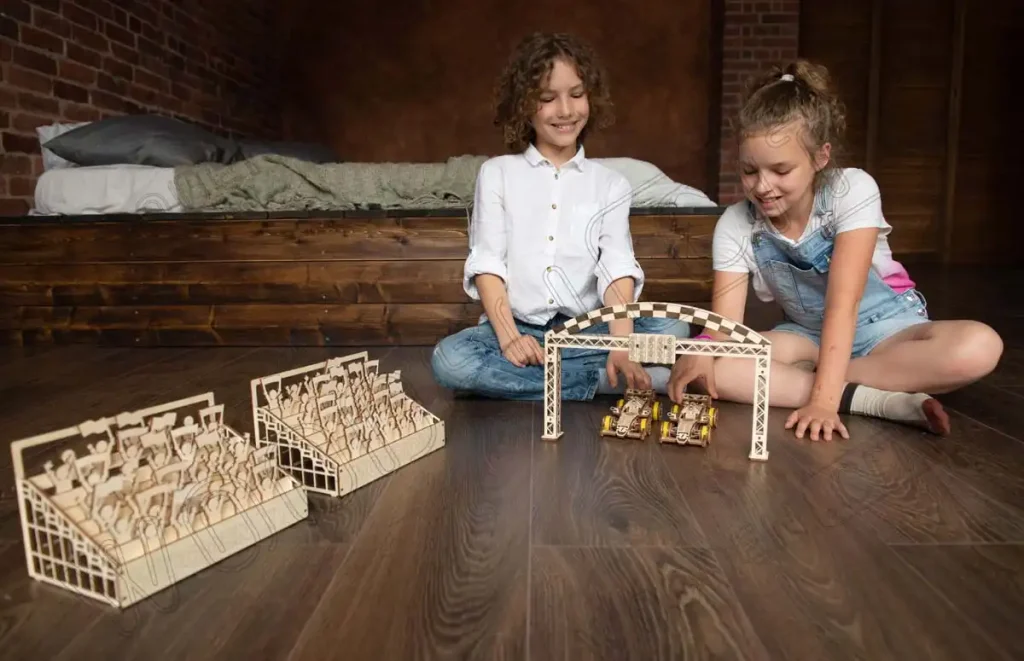 Speed into Family Bonding with the Bolid
Ignite the thrill of racing as you piece together this Bolid car! A captivating activity that bridges generations, sparking conversations and laughter. Dive into a world of fun and memories with those you love most. Start your engines for a family adventure!
Characteristics
Quantity
105
Spare parts
4
Series/Article
WR-326
Set
Rubber Band 1,5х1,5 D15 L20 – 2
Rubber Band 1,5х1,5 D30 L40 – 2
Rubber Band 1,5х6 D80 L130 – 2
Candle – 1
Sandpaper – 1
Difficulty level
3/5
Assembly time
3 h
Model dimensions
H: 9.45'' (16,6 cm)
W: 3.03'' (7,7 cm)
D: 2.13'' (5,4 cm)
Package size, mm
H: 9.44'' (24cm)
W: 6.89'' (17,5cm)
D: 1.1'' (2,8 cm)
Model scale
1:32
Path length
39.37" (1 m)
Rubber motor
✔
Pull-back mechanism
✔
Steered wheels
✔
Dashboard
✔
Control elements (steering wheel, levers)
✔
Reverse movement (backward)
✔
Can be a good decor element
✔
The model box is made of wood. Inside there
is an instruction on how, after assembling the
model, you can also assemble the box into
a demonstration stand.
✔
Age
12+
Final Words
The Bolid 3D model is more than just a project; it's an exploration of mechanics, a testament to craftsmanship, and a statement piece of decor. Engage with this European piece of artistry today, and experience the joy of turning a pile of wooden pieces into a mobile masterpiece.