Experience the Charm of a 3D Wooden Puzzle Car
Enter a captivating world of mechanical wonders with the Roadster Limited Edition 3D Wooden Puzzle Car. Made from high-density birch wood, this model is not just a puzzle, but a movable piece of art, demonstrating Wooden.City's commitment to quality and craftsmanship.
The Mechanical Elegance
The Roadster isn't merely a static model. This charming car can travel forwards and backwards up to a distance of approximately 1 meter, thanks to its rubber motor. From the openable doors to the bright colors enhancing its detailed body, the Roadster truly encapsulates the exciting spirit of a real car.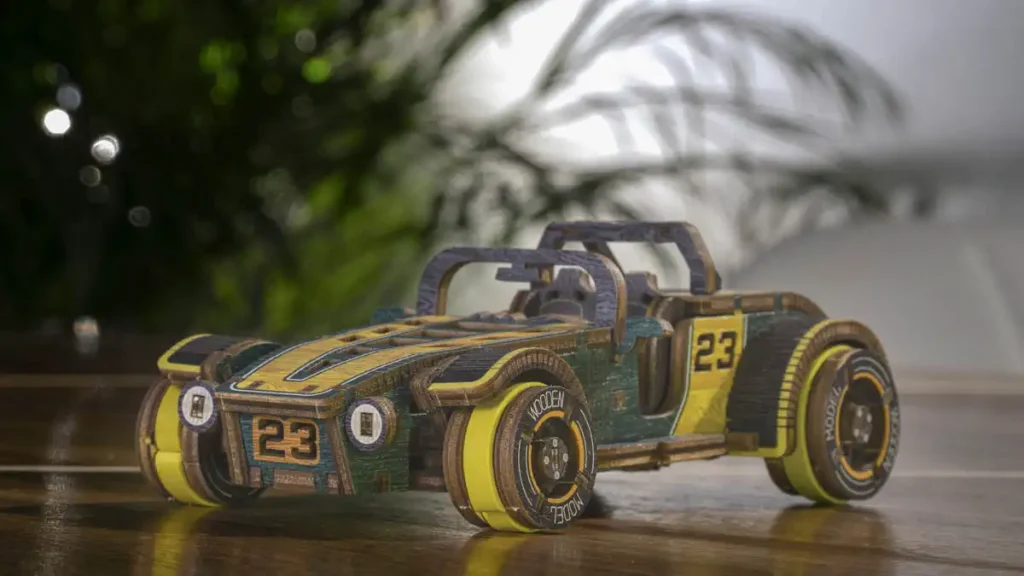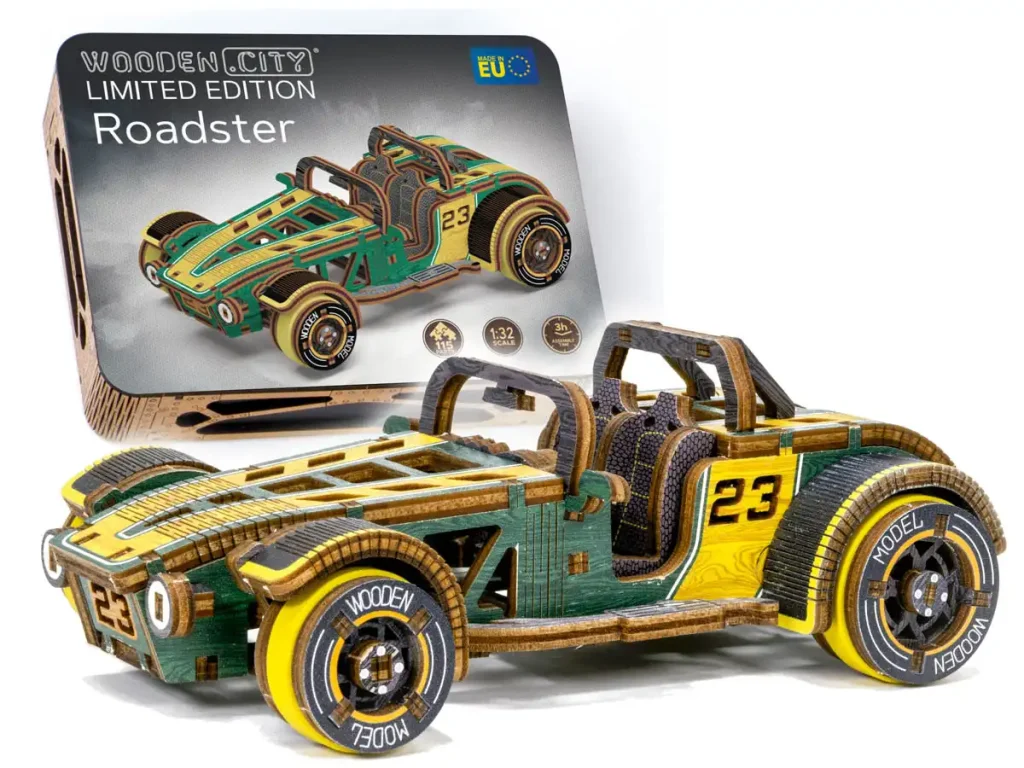 Unpacking to Displaying
This exclusive Roadster arrives in a high-quality wooden box with magnets. Not only does this box protect your model during transport, but it also serves as an elegant display stand for your assembled model and a useful storage box for your valuables.
An Exceptional Gift Choice
Looking for a gift that stands out? The Roadster Limited Edition is a perfect present for car enthusiasts, puzzle lovers, and fans of mechanical models alike. The joy of assembling this unique model combined with its aesthetic appeal makes it an unforgettable gift.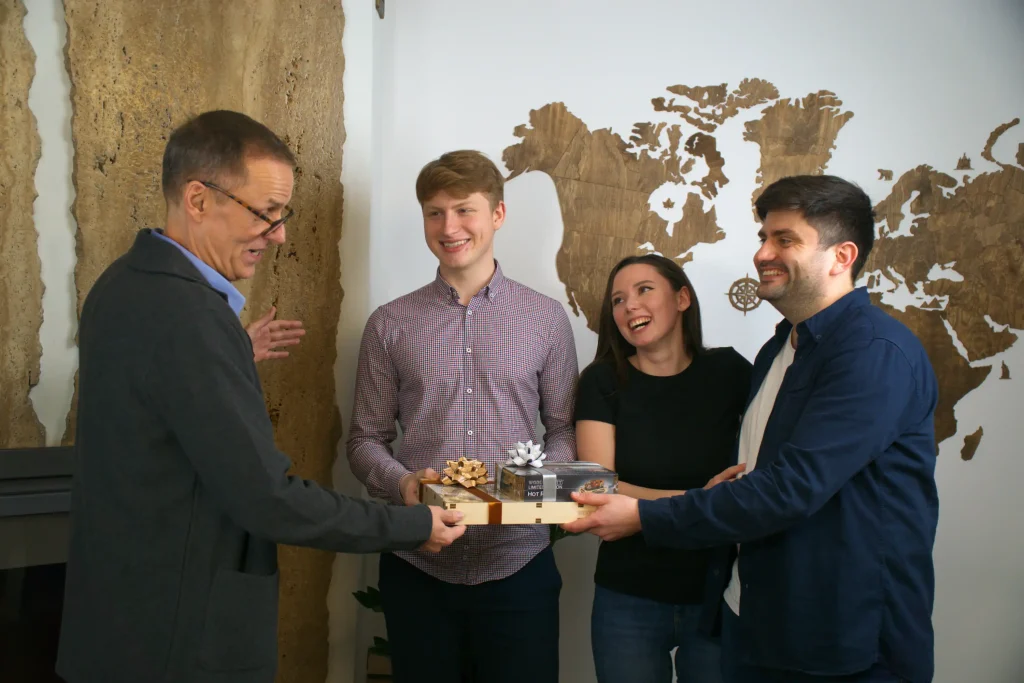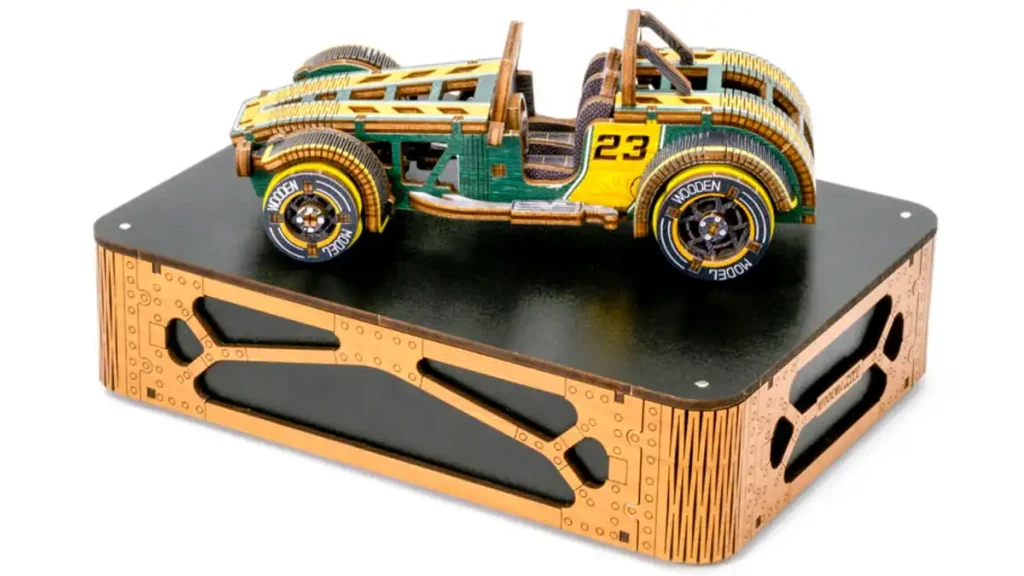 Beyond Decorative
Besides providing a satisfying assembly experience, the Roadster Limited Edition serves as a dynamic piece of decor. Its lively colors and the charm of its mechanical movements make it an interesting talking point in any room.
Attention to Detail
The Roadster shines in its attention to detail. With elements like a pull-back mechanism, rubber on wheels for increased grip, openable doors, control elements, imitation mirrors and lights, and even a driver's seat, the Roadster is a detailed celebration of car design. The vibrant colors bring life to these details, making the model more than just a puzzle—it's a homage to the classic Roadster car.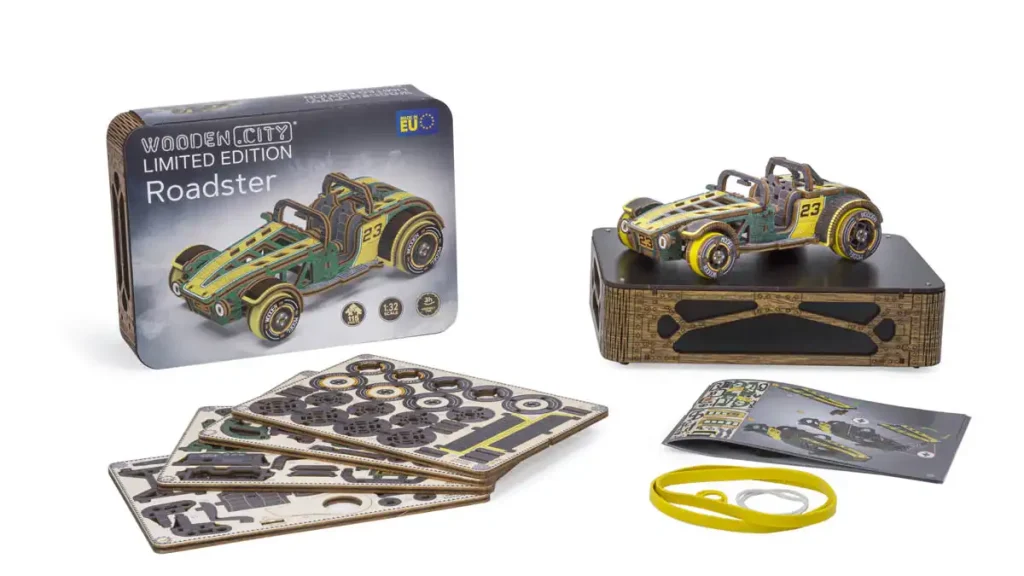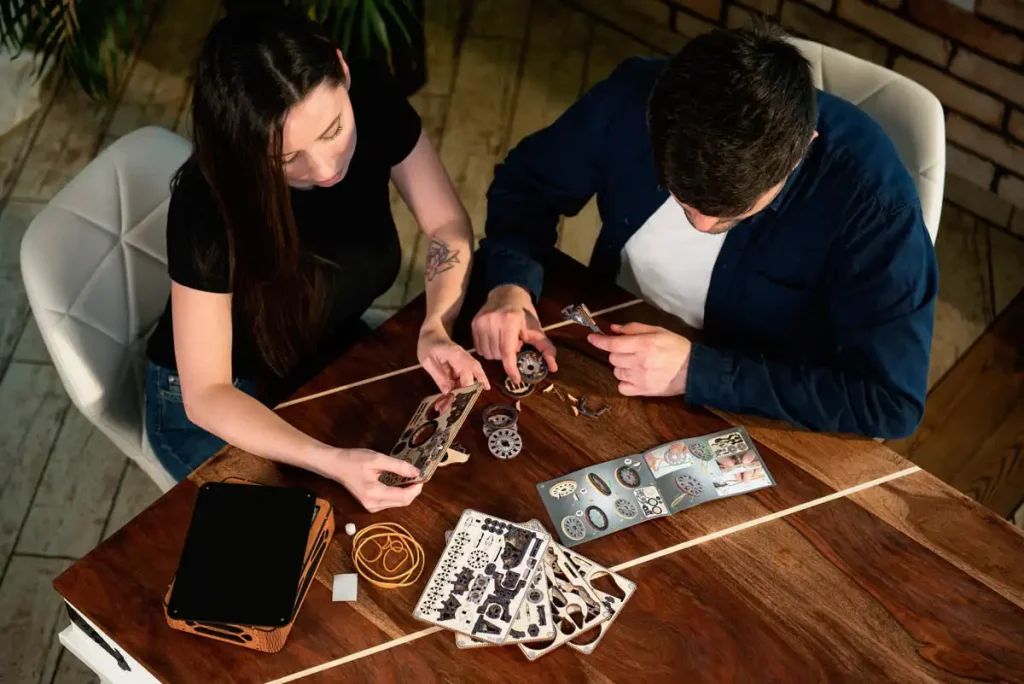 Limited Roadster Edition: Exclusive Family Drives Await
Venture into unparalleled bonding with the Limited Roadster Edition! Together, navigate the lanes of craftsmanship and stories, celebrating this exclusive journey. Beyond assembly, it's a rare escapade of laughter, creativity, and prized moments. Embark on this distinctive family route now!
Characteristics
Quantity
105
Spare parts
6
Series/Article
LE-004
Set
Rubber Band 1,5х1,5 d15 L20 – 3
Rubber Band 1,5х1,5 d30 L40 – 2
Rubber Band 1,5х3,5 D80 L130 – 3
Candle – 1
Sandpaper – 1
Difficulty level
3/5
Assembly time
2 h
Model dimensions
H: 6.54'' (16,6 cm)
W: 3.58'' (9,1 cm)
D: 2.32'' (5,9 cm)
Package size
H: 8'' (20,5cm)
W: 5.9'' (15cm)
D: 1.89'' (4,8cm)
Model scale
1:32
Path length
39.37" (1 m)
Model scale
1:32
Pull-back mechanism
✔
Rubber motor
✔
Rubber on wheels (increase grip)
✔
Steered wheels
✔
Dashboard
✔
Painted body
✔
Control elements (steering wheel, levers)
✔
Imitation mirrors
✔
Driver/pilot seat
✔
Reverse movement (backward)
✔
Box – podium/displaying stand
✔
Can be a decor element
✔
Age
12+
Final Thoughts
Engage in a fascinating assembly journey and create a movable piece of decor with the Roadster Limited Edition Wooden Puzzle 3D. More than a model, it's a unique blend of a fun-filled building experience and the sophisticated elegance of a classic car, brought to life with bright, beautiful colors.