3D Wooden Puzzle Motorbike: Mechanism and Colour in Harmony
The 3D Wooden Puzzle Motorbike isn't just a mechanical masterpiece—it's an engaging burst of colour that adds vibrancy to your creative journey.
Limited Edition
This model forms part of Wooden.City's exclusive Limited Edition series, combining detailed artistry with dazzling colour schemes. Every model in this collection stands out, offering a vibrant twist to your favourite helicopter designs.
Quality Packaging
The model arrives in a quality wooden box with magnetic fasteners, which can serve a dual purpose. After assembling your helicopter, the box transforms into a stand for your model, adding to its display appeal. Alternatively, it can be used as a keepsake box for your treasured items.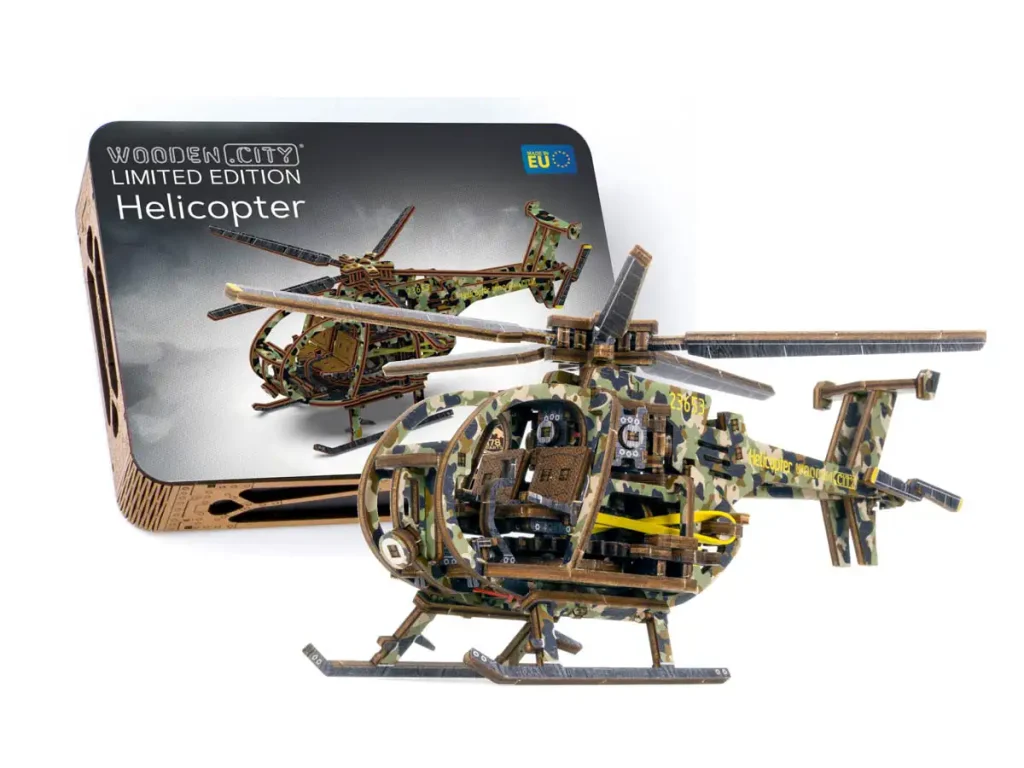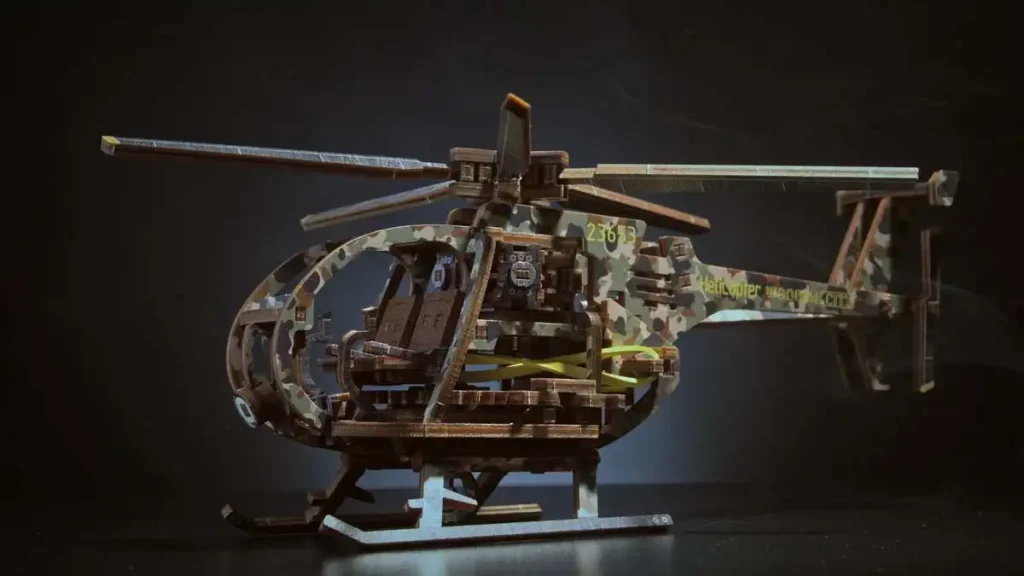 Exquisite Features
Every aspect of the Helicopter Limited Edition model is designed with utmost precision. It boasts a dashboard, a detailed engine with movable pistons, and control elements like levers for a more interactive experience. The starting key initiates the movement of the model, adding a touch of realism.
A Special Gift
This model makes for an exceptional gift. The combination of engaging assembly, mechanical fascination, and vibrant aesthetics make it an appealing choice for enthusiasts of all ages.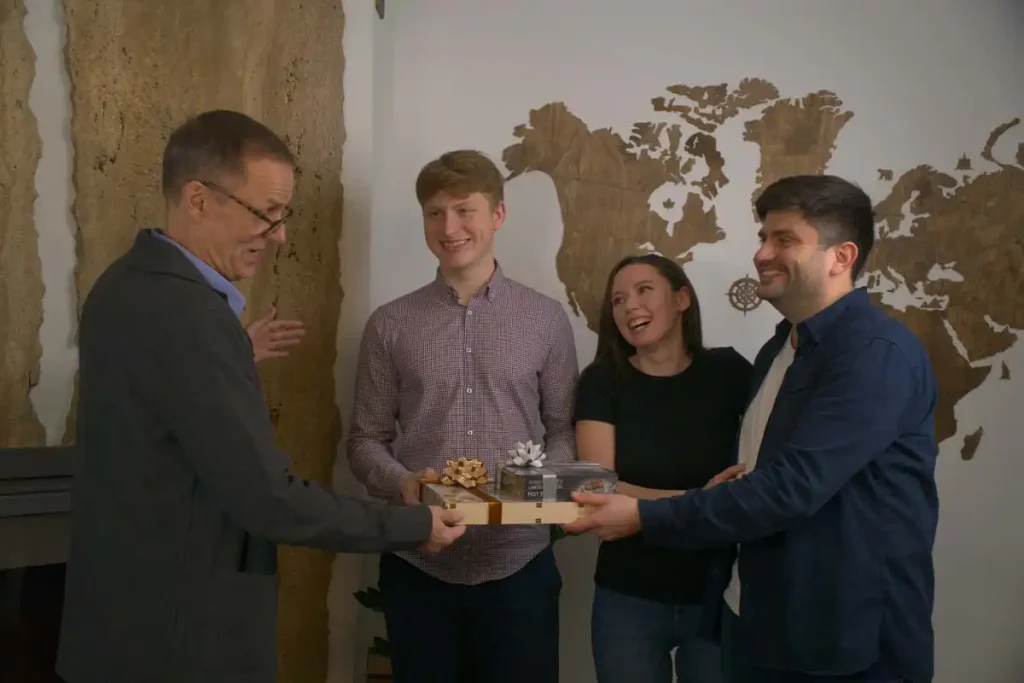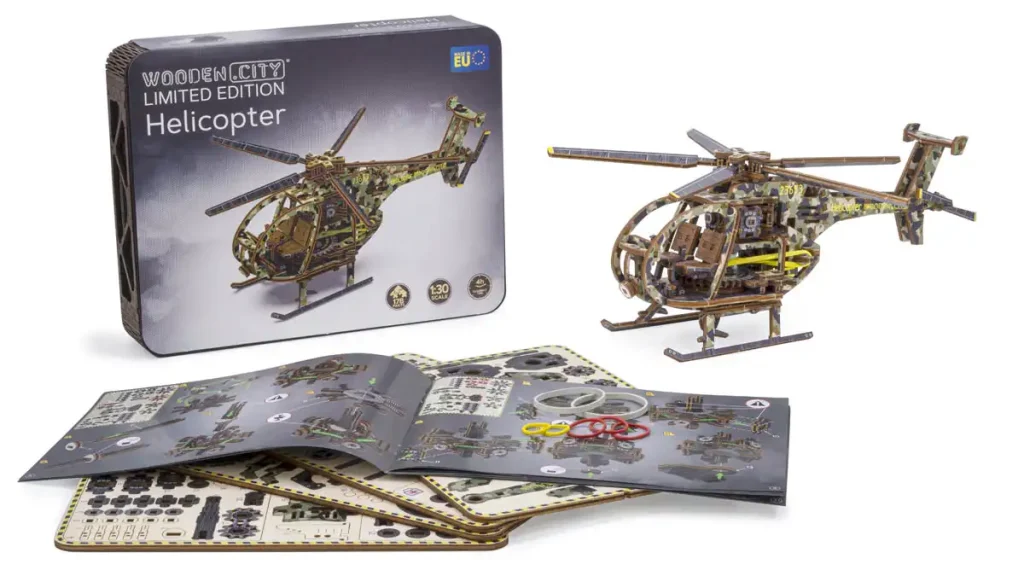 A Decorative Showpiece
The fully assembled Helicopter Limited Edition model is not just a testament to your assembly skills—it's a vibrant decorative showpiece. The colourful model enhances the appeal of any room, injecting a dash of aviation-themed charm into your space.
Stylishly Painted
The model's paintwork is a highlight in itself. The colours aren't just painted on—they are skilfully applied to enhance the details and contours of the helicopter, resulting in a model that's as visually impressive as it is mechanically fascinating.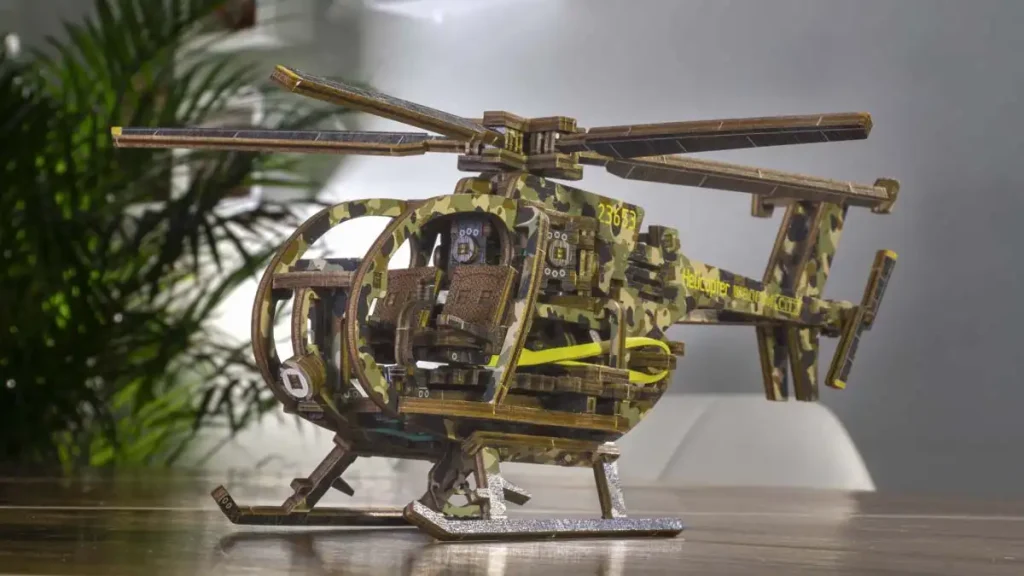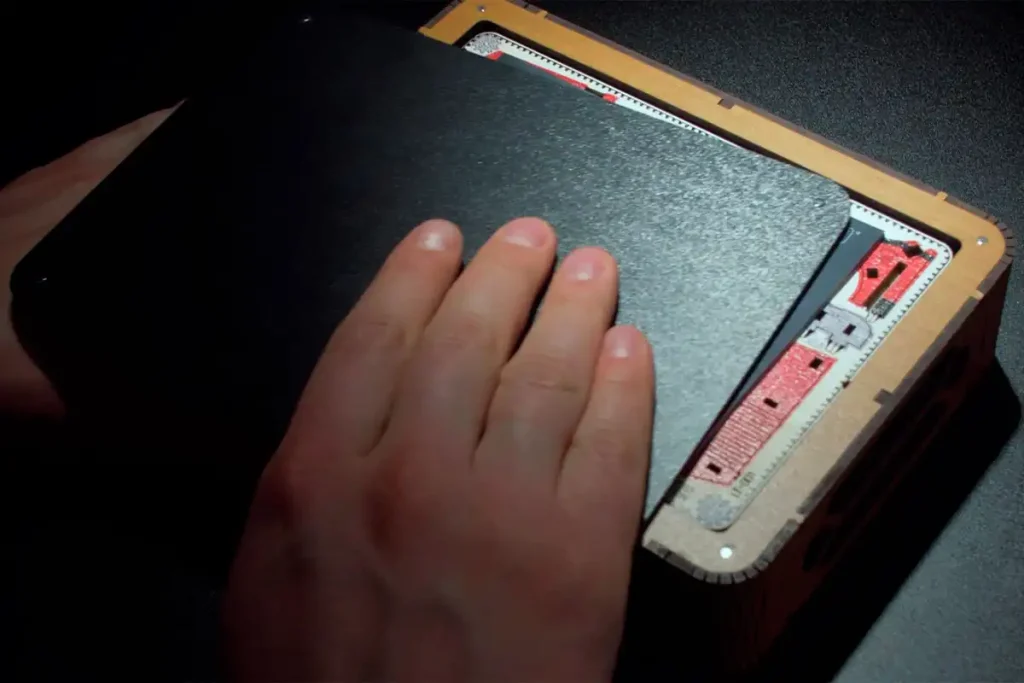 Colourful and Mechanical
This isn't your average model helicopter—it's a mechanical marvel. The rotors whirl, and the entire model can move, thanks to a well-designed rubber-band motor. This unique feature, coupled with its vivid colour scheme, makes this model a striking piece of functional art.
Sky-high Family Adventures Await
Dive into the world of helicopters with this limited edition gem! Craft memories, soar imaginations, and enjoy quality family bonding. An exhilarating escapade, perfect for all ages. Elevate your family's playtime, one piece at a time!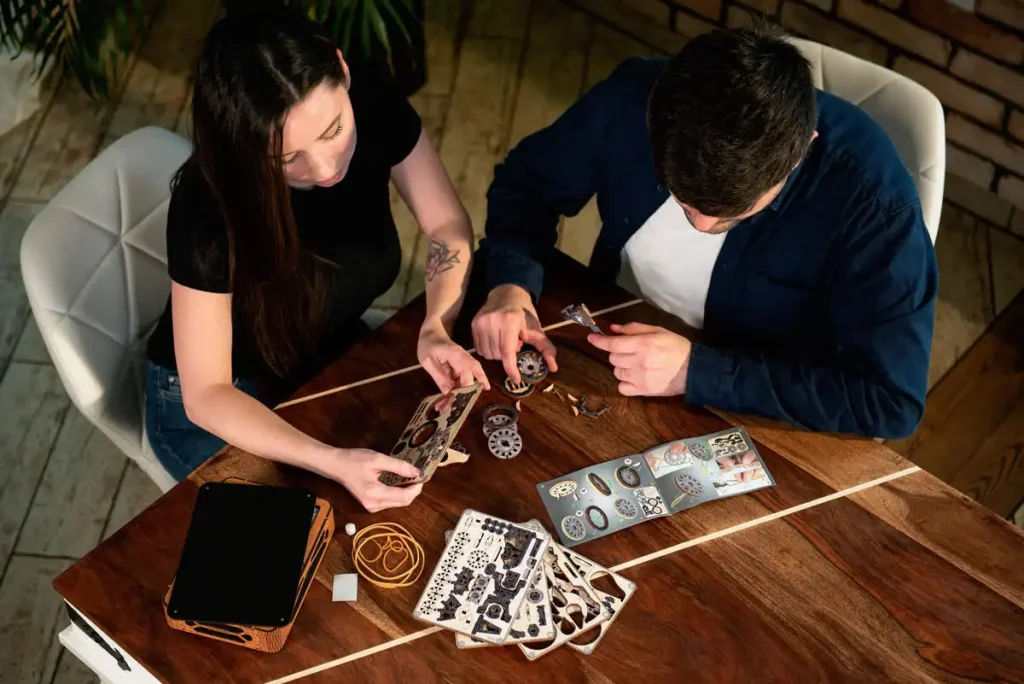 Characteristics
Quantity
178
Spare parts
24
Series / Article
LE-011
Set
Four plywood sheets
Assembly instruction
Candle – 1
Sandpaper – 1
Toothpicks 8pcs
Rubber Band 3,5х1,5 d40 L60 – 1+1;
Rubber Band 1,5х1,5 d20 L30 – 2+1;
Rubber Band 1,5х1,5 d15 L20 – 1+1;
Difficulty level
3/5
Assembly time
4 h
Model dimensions
H: 9.45'' (24 cm)
W: 4.74'' (12 cm)
D: 12'' (30,5 cm)
Package size
H: 9.88" ( 25,1cm)
W: 7.63" ( 19,4cm)
D: 1.89" ( 4,8cm)
Model scale
1:30
Rubber motor
✔
Dashboard
✔
Painted body
✔
Detailed engine
✔
Movable pistons
✔
Control elements ( levers)
✔
Imitation lights
✔
Propeller / propeller with blades
✔
Driver / pilot seat
✔
Starting key (The model starts with a key)
✔
Start lever
✔
Box – podium / displaying stand
(+ the box has a magnetic lid)
The box can be used further to store small things.
✔
Can be a decor element
✔
Age
12+
Conclusion
The Helicopter Limited Edition Wooden Puzzle is more than just a puzzle—it's a colourful journey through the intricacies of mechanical engineering and the world of aviation. As you assemble and display this model, you'll be able to appreciate the detail, craftsmanship, and vivid colours that make it a truly unique piece.