A Global Adventure with the 3D Wooden Puzzle
The 3D Wooden Puzzle experience allows you to traverse the world in a completely unique way. Each piece you connect brings you closer to crafting the complete globe. The continents and oceans take shape before your eyes, offering a new perspective on the world we inhabit.
From Puzzle Pieces to Planets
The World Globe model provides an engaging journey across our planet, from the comfort of your home. Each puzzle piece represents a different corner of our Earth, offering the thrill of exploration and discovery. As you assemble each segment, you're not only building a model; you're piecing together your understanding of geography.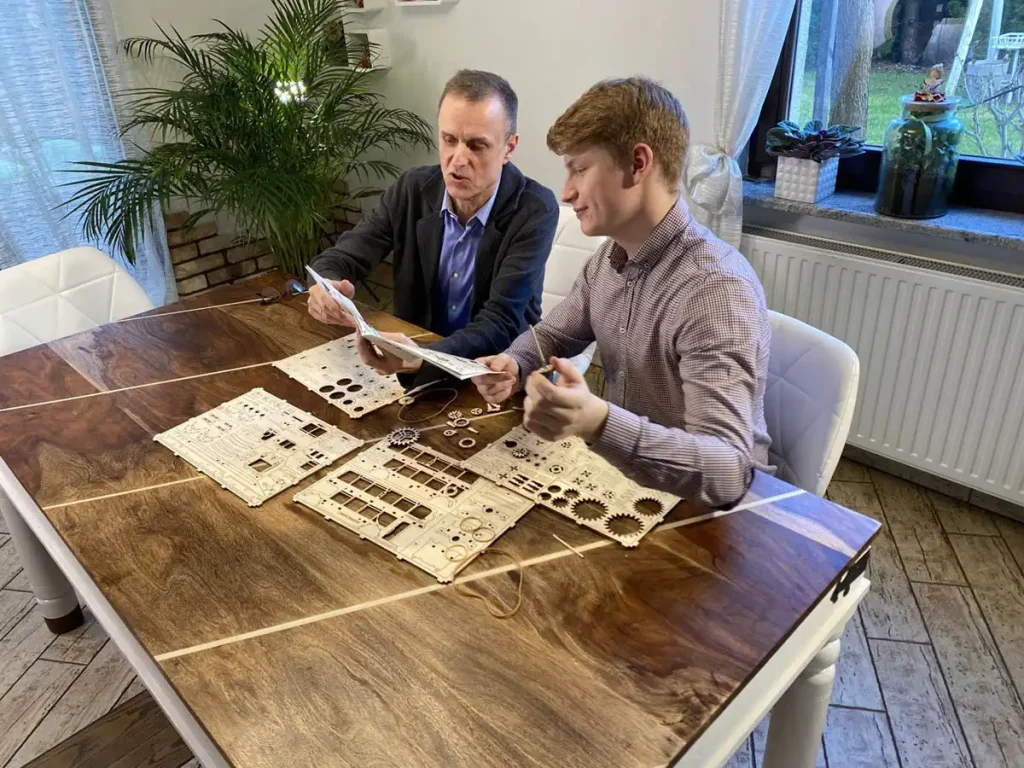 An Educational Tool and Family Activity
Building the World Globe can be a delightful and enriching experience for you and your child. As you construct the continents and oceans, you can share stories of different countries, their cultures, and histories. The activity facilitates learning and bonding, making it an ideal family pastime.
A Unique and Thoughtful Gift
This model makes for a fantastic gift for explorers, geography buffs, or anyone with an appreciation for our planet. It's not merely a model; it's an opportunity for the recipient to engage with the world in a tactile, meaningful way. The gift of a World Globe model offers a world of possibilities, from exploration to education.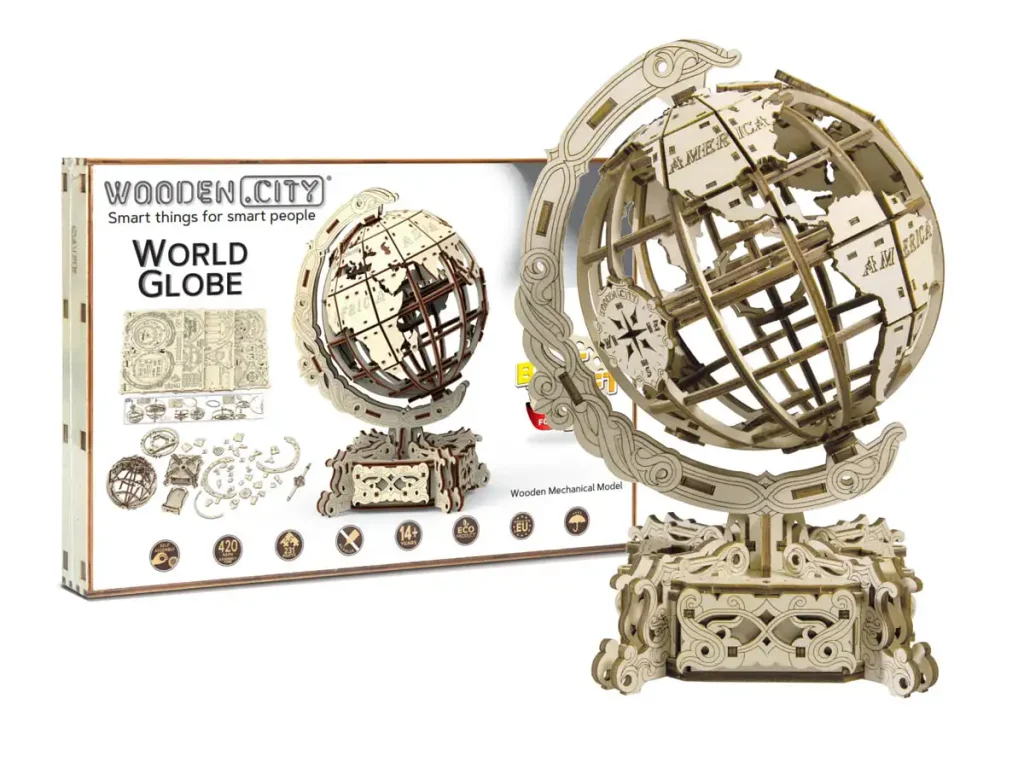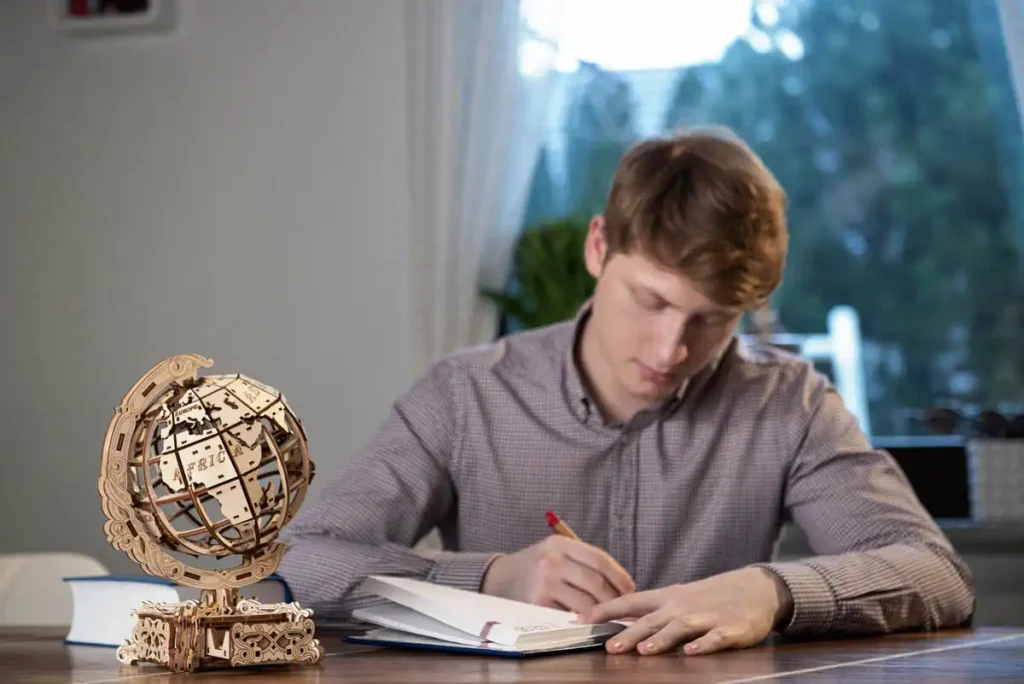 A Functional and Elegant Decor Piece
Once completed, the World Globe isn't merely a model; it serves as a striking piece of decor. Whether you display it in your living room or office, it adds an element of sophistication and worldly charm. The wooden packaging can be repurposed into a stand, enhancing the model's presentation.
More Than Just a Model
The World Globe offers a range of hidden features that make it even more captivating. Its additional function activated by a lever and a hidden compartment for small items make it functional as well as beautiful. The model can also serve as a money box, providing a secret stash for your small treasures.
Journey Around the World
Gather the family and embark on an imaginative voyage! Assemble this globe together, sparking conversations about distant lands and dream vacations. It's more than just a project; it's a gateway to shared adventures and dreams. Let every continent be a new memory crafted at home!
Characteristics
Quantity
211
Spare parts
20
Series / Article
WR-341
Set
Assembly instruction
Candle -1
Sandpaper -1
Rubber Band 1,5х1,5 d30 L40 – 1+1;
Difficulty level
4/5
Assembly time
7 h
Model dimensions
H: 10.03" ( 25,5 cm)
W: 6.22" ( 15,8 cm)
D: 7.1" ( 18 cm)
Package size
H: 13.97" ( 35,5 cm)
W: 9.44" ( 24 cm)
D: 1.57" ( 4 cm)
Additional function activated by lever
✔
Money box function (hidden compartment for small items)
✔
Footboard / stand
✔
Setting the mechanism in motion by rotation
✔
Can be a decor element
✔
Possibility of hand painting
✔
Age
14+
In Conclusion
The World Globe is more than just a model; it's a journey, an educational tool, a decor piece, and a safe-keeping compartment. This model allows you to explore the world, learn about different countries, and share this knowledge with your loved ones. Whether as a gift or a personal project, the World Globe is an unforgettable experience that brings the world closer to you.