Experience the Grandeur of the 3D Wooden World Map Puzzle
Step into the captivating realm of the 3D Wooden World Map Puzzle. Carefully crafted from premium birch, this piece embodies both aesthetic allure and rich functionality.
Bringing Wildlife to Life
The map bursts to life with depictions of diverse animals scattered across continents. Perfect for a child's sanctuary, it not only serves as a piece of art but also an educational tool. It fuels their imagination and knowledge about various creatures, and the joy doesn't end there. Children can breathe life into these animals by coloring them, either solo or as a memorable bonding moment with their guardians.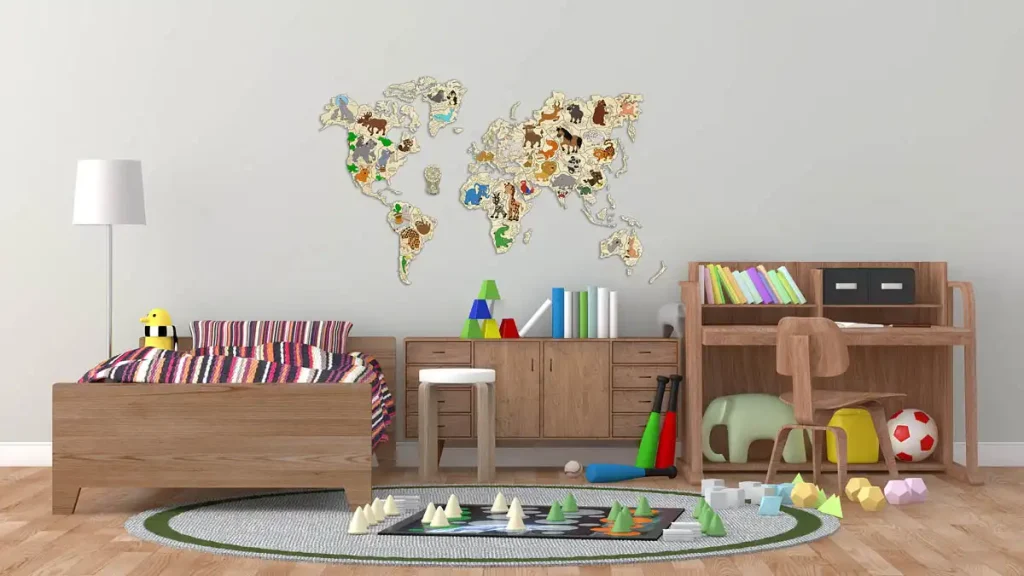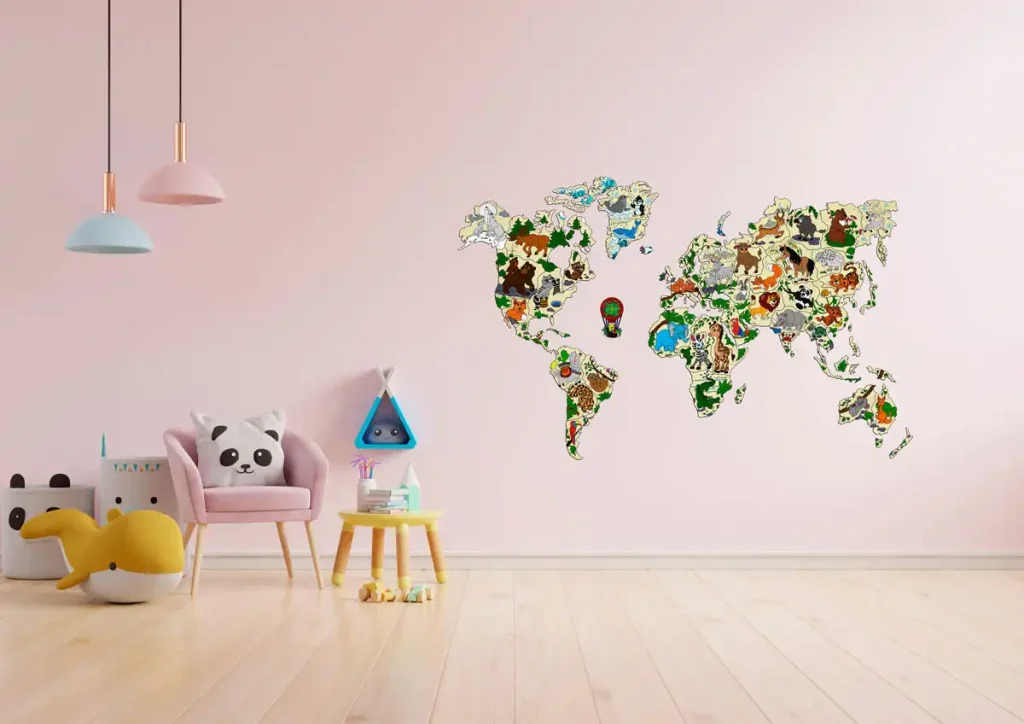 Design, Functionality, and More
This enchanting map isn't merely for admiration. Its design encompasses arrows indicating cardinal directions, adding an extra layer of geographical enlightenment. Installation is seamless, thanks to the included adhesive tape ensuring your map stays steadfastly on the wall. Beyond its elegance, the model promotes interactive learning for young minds, while the possibility of hand painting allows for a personal touch, making each map truly unique.
A Thoughtful Gesture
Seeking the ideal gift? Whether it's a celebration or just to convey appreciation, this map stands as an impeccable choice. It blends the essence of nature, knowledge, and art, making it an unforgettable present for individuals of all ages.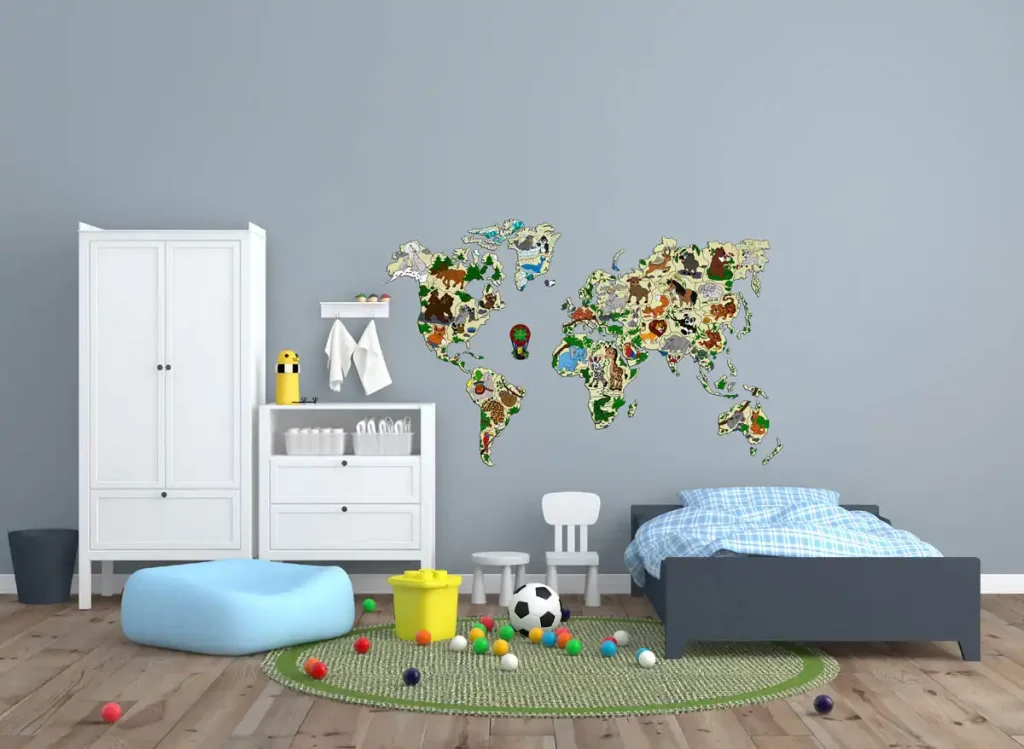 Characteristics
Series/Article
WM515
Quantity
64
Model dimensions
H: 47.24" ( 120cm)
W: 31.49" ( 80cm)
Package size
H: 13,97" ( 35,5cm)
W: 9.44" ( 24cm)
D: 1.57" ( 4 cm)
Assembly time
1.5
Model scale
1:28 000 000
Can be a decor element
✔
Possibility of fastening to the wall
✔
Arrows of cardinal directions
✔
Adhesive tape for wall mounting included
✔
Possibility of hand painting
✔
Educational function (for children)
✔
Beautifying Spaces
The World Map Animals XL isn't just a model; it's a statement piece. Whether gracing an office or brightening up a living room, it seamlessly blends into any decor theme, amplifying the elegance of the space it adorns.
In summation, this map, with its intricate details and multi-functionality, is more than just an item. It's an adventure, a journey, and most importantly, a story of our magnificent world. A piece of Europe, a piece of Poland, and now, it can be a piece of your world.