Unravel the Beauty of the 3D Wooden World Map Puzzle
When you embark on the journey of assembling the 3D Wooden World Map Puzzle, you'll discover more than just continents and oceans. Meticulously designed from premium birch, each piece promises durability and a timeless aesthetic.
A Whimsical World of Wildlife
Engraved with endearing animals from across the globe, this map offers more than a decorative touch to any space. It provides a playground for young minds to learn, grow, and connect with nature. What's even more delightful? These animals await the strokes of color, offering children an opportunity to paint and personalize them, either independently or with family. This activity not only nurtures their artistic side but also fosters a bond with the diverse creatures of our planet.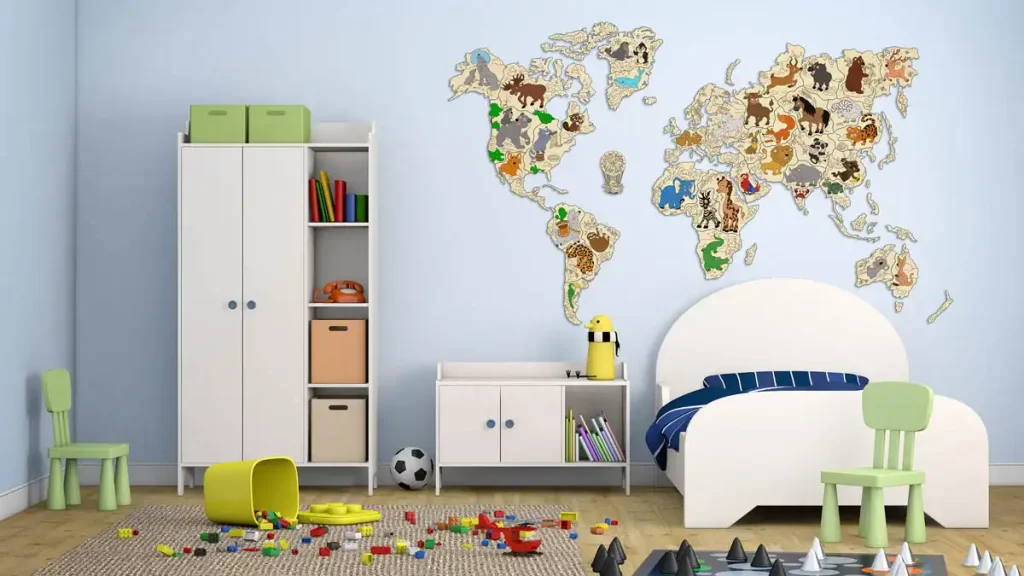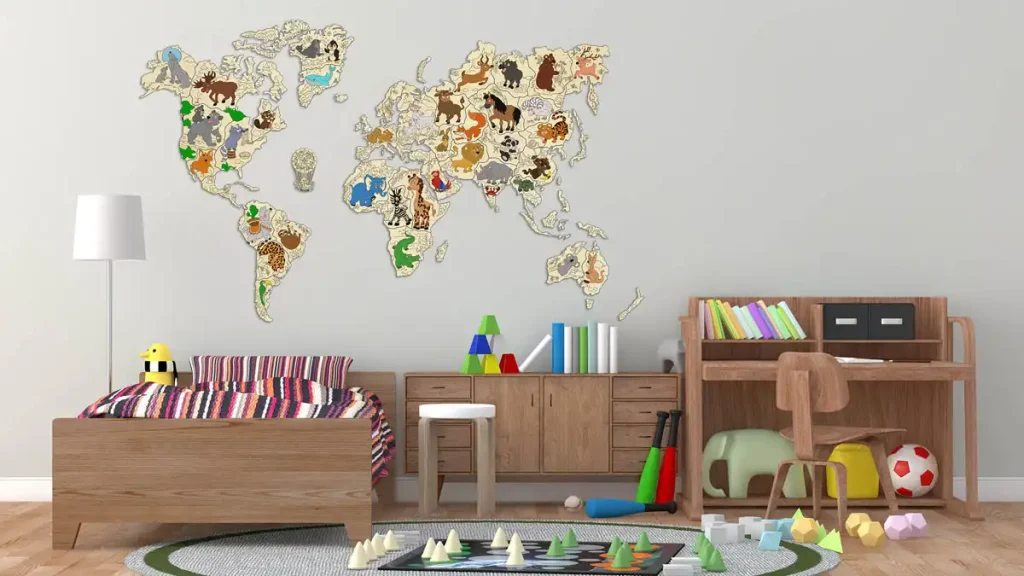 Functional Elegance
This map isn't just about beauty; it's about integrating functionality with finesse. Integrated arrows indicate cardinal directions, providing a hint of geographical nuance. As for mounting this masterpiece? It's hassle-free. With the included adhesive tape, you can adorn your wall effortlessly, ensuring it stands as a testament to art, education, and innovation.
The Perfect Gift
If you're seeking a gift that's both thoughtful and unique, this map encapsulates the sentiment. Combining elements of art, education, and engagement, it's a present that resonates with individuals of all ages, sparking curiosity and admiration.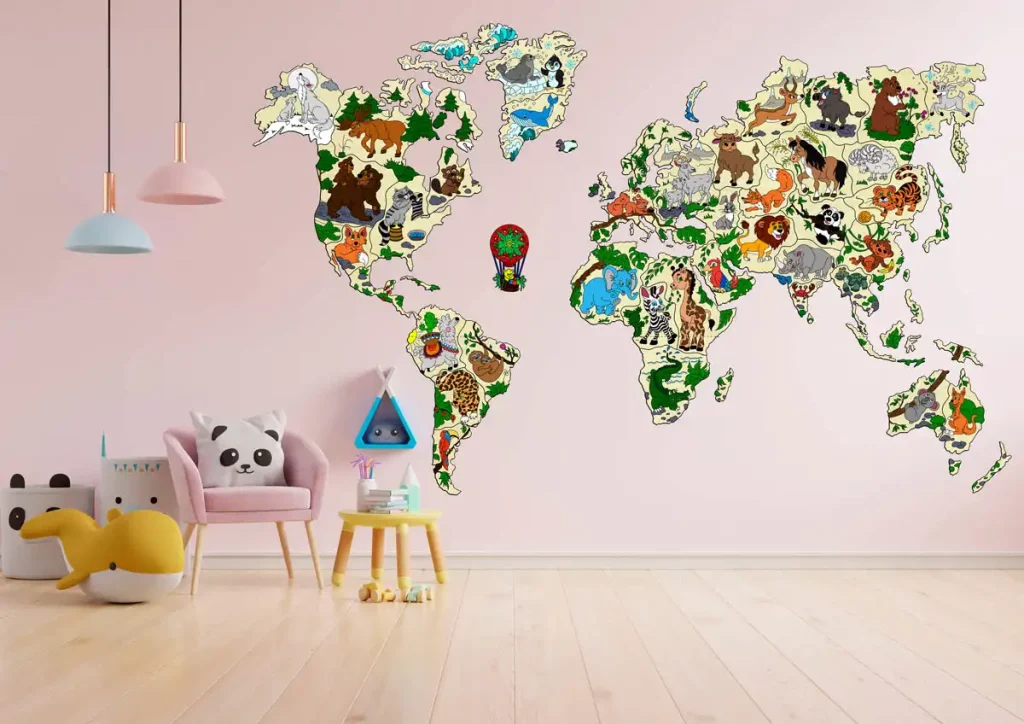 Characteristics
Series/Article
WM510
Quantity
73
Model dimensions
H: 78.74" ( 200 cm)
W: 47.24" ( 120 cm)
Package size
H: 19.68" ( 50 cm)
W: 14.88" ( 37,8 cm)
D: 1.77" ( 4,5 cm)
Assembly time
3h
Model scale
1:17 000 000
Can be a decor element
✔
Possibility of fastening to the wall
✔
Arrows of cardinal directions
✔
Adhesive tape for wall mounting included
✔
Possibility of hand painting
✔
Educational function (for children)
✔
Transform Your Space
A living room, an office, or a study – every space yearns for a touch of elegance and this map delivers just that. Beyond its appeal, it serves as a bridge between design and knowledge, ensuring your room isn't just stylish, but also informative.
In conclusion, the World Map Animals XXL isn't merely a product; it's an experience. A journey from Poland's esteemed craftsmen to your home. It's an exploration of our planet, a tribute to its diverse inhabitants, and an invitation to celebrate them. It's not just about places, but about the stories they hold, the lives they nurture, and the memories they create.