Exploring the 3D Wooden World Map Puzzle
Delving into the charm of the 3D Wooden World Map Puzzle, the scale of this piece is awe-inspiring. Made from the sturdiness of birch, it is not just a puzzle to piece together; it is an adventure waiting to unfold.
Design and Functionality
This map captures the essence of our vast globe. Its decor element is unmatched, and when placed in a prominent spot, it effortlessly becomes the centerpiece, be it in a sophisticated office or a cozy living room. The map is equipped with arrows indicating cardinal directions, serving as a constant geographical guide. Furthermore, the inclusion of additional figures of sightseeings elevates the design, adding a touch of historical and cultural relevance. Ease of mounting is guaranteed, with adhesive tape provided to ensure a seamless experience when adorning your space.
A Canvas of Creativity
While the natural hue of the birch is undeniably enchanting, the map offers an added allure. It invites you to personalize it, to paint it in colors that resonate with your journeys, memories, or simply, your aesthetic. It's not just a map; it's a canvas for your stories.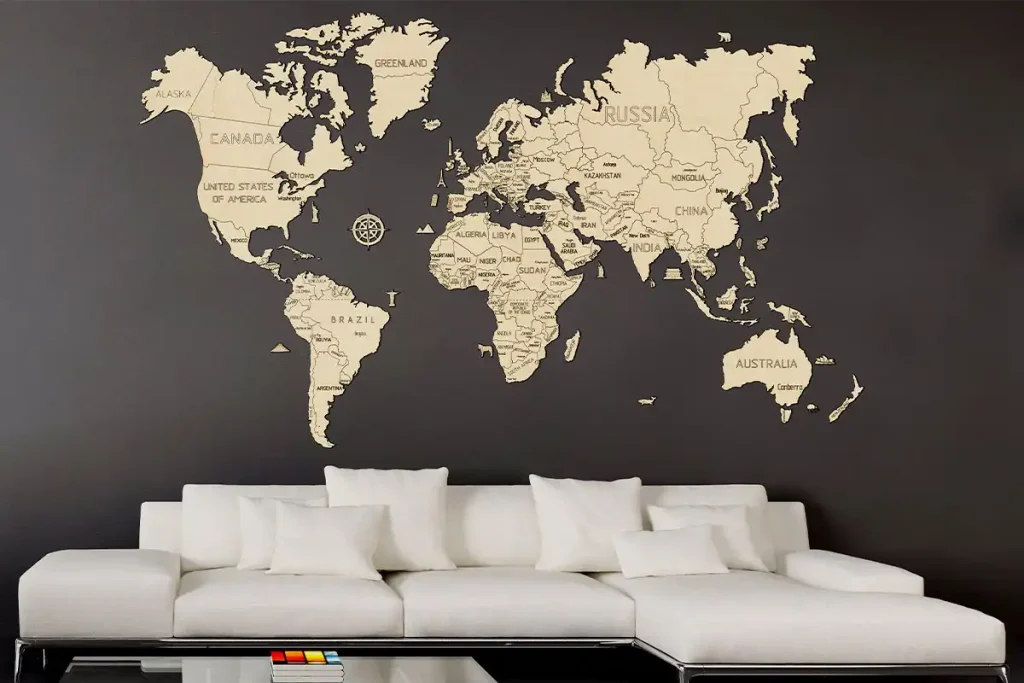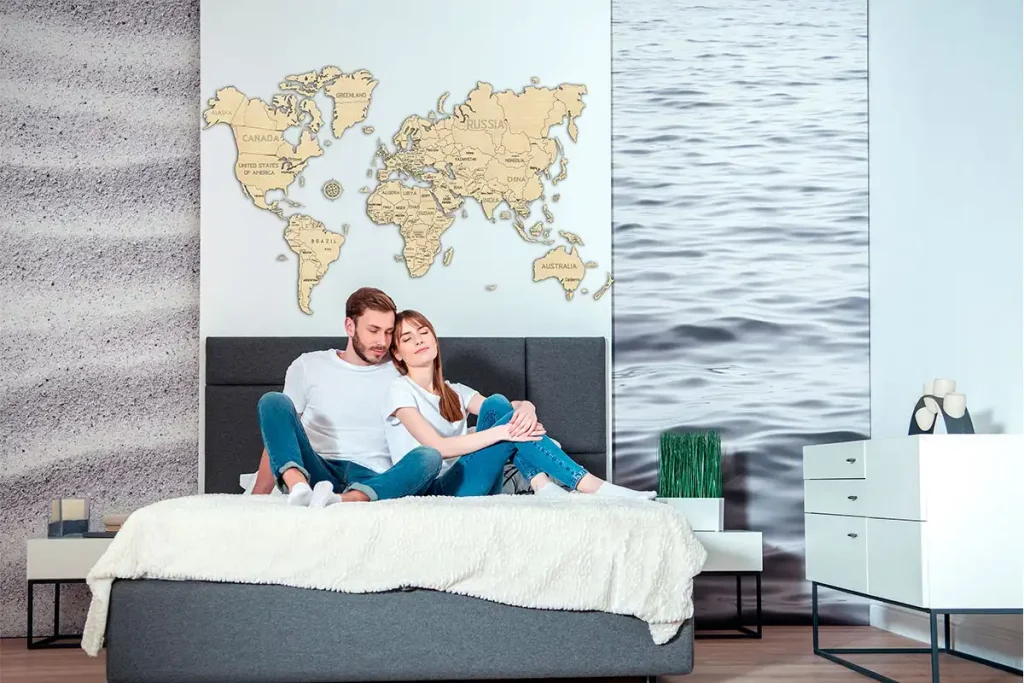 The Perfect Gift
Thinking of a gift that is grand, meaningful, and thoughtful? Look no further. This map speaks of adventures, dreams, and the beauty of our world. It's a gift that's bound to be received with joy, assembled with care, and cherished for years.
Characteristics
Series/Article
WM 505
Quantity
110
Model dimensions
H: 78,74" ( 200 cm)
W: 47,24" ( 120 cm)
Package size
H: 19.68" ( 50 cm)
W: 14.88" ( 37,8 cm)
D: 1.77" ( 4,5 cm)
Assembly time
3h
Model scale
1:17 000 000
Can be a decor element
✔
Possibility of fastening to the wall
✔
Additional figures of sightseeings
✔
Arrows of cardinal directions
✔
Adhesive tape for wall mounting included
✔
Transforming Spaces with Elegance
This model goes beyond being a geographical representation. It's about experiences, dreams, and the vast world waiting to be explored. It's a statement piece, a conversation starter, and a testament to the beauty that surrounds us.
Concluding, the World Map XXL is more than a product; it's an experience in itself. Crafted with love in Poland, it promises quality, elegance, and an everlasting allure. Embrace this masterpiece, for it's not just about places, but about memories, dreams, and endless possibilities.