Experience the Magic of This Wooden Puzzle
This Wooden Puzzle is no ordinary piece; it's a vibrant portrayal of a girl's bedroom where adorable puppies such as Pekingese, Labrador, Bulldog, Dalmatian, and Beagle have created playful chaos. Surrounded by flowers, a vase, two nightstands, and numerous teddy bears, this imagery comes to life with each unique part.
A Creative Experience for All
Every part of this 500-piece jigsaw offers a distinctive shape, making the assembly process even more engaging. Large custom-shaped elements like animals and other thematic objects are present, depending on the theme, adding another layer of excitement.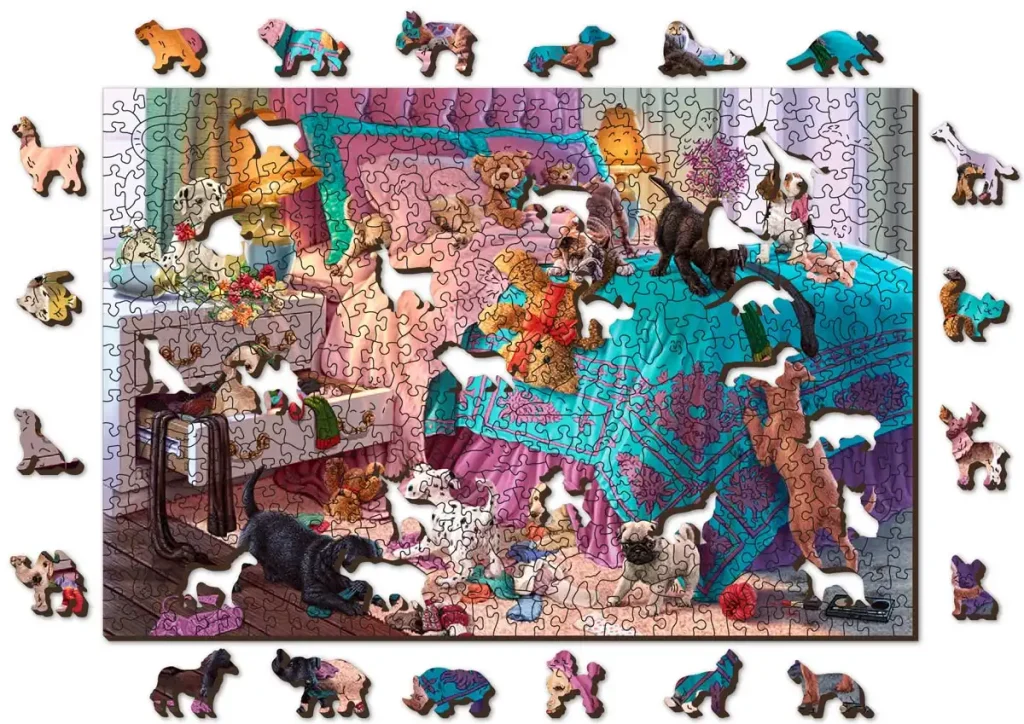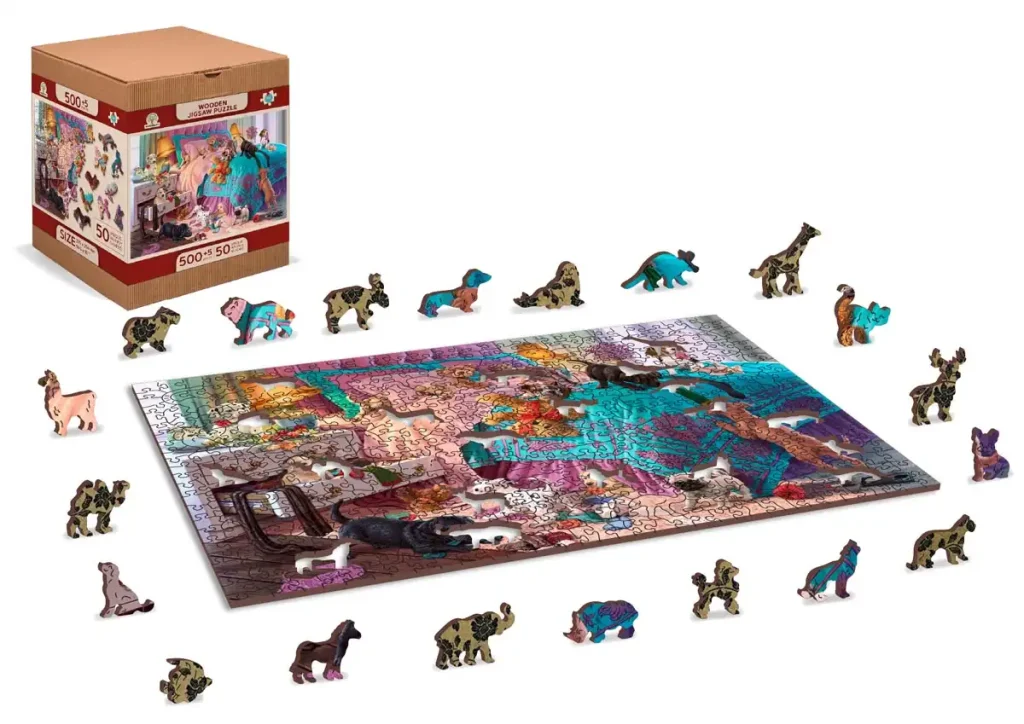 The Perfect Gift for Any Occasion
Whether it's for a child over ten or an adult, this colorful and imaginative item serves as a wonderful gift. Its eye-catching colors and unique theme make it suitable for both children and adults, providing an excellent opportunity to bond with family and friends.
A Beautiful Wall Decoration Awaits
When completed, this creative masterpiece can adorn your wall, adding character to your living space. Its intricate design not only stands as a symbol of achievement but also acts as a decorative element that complements various interiors.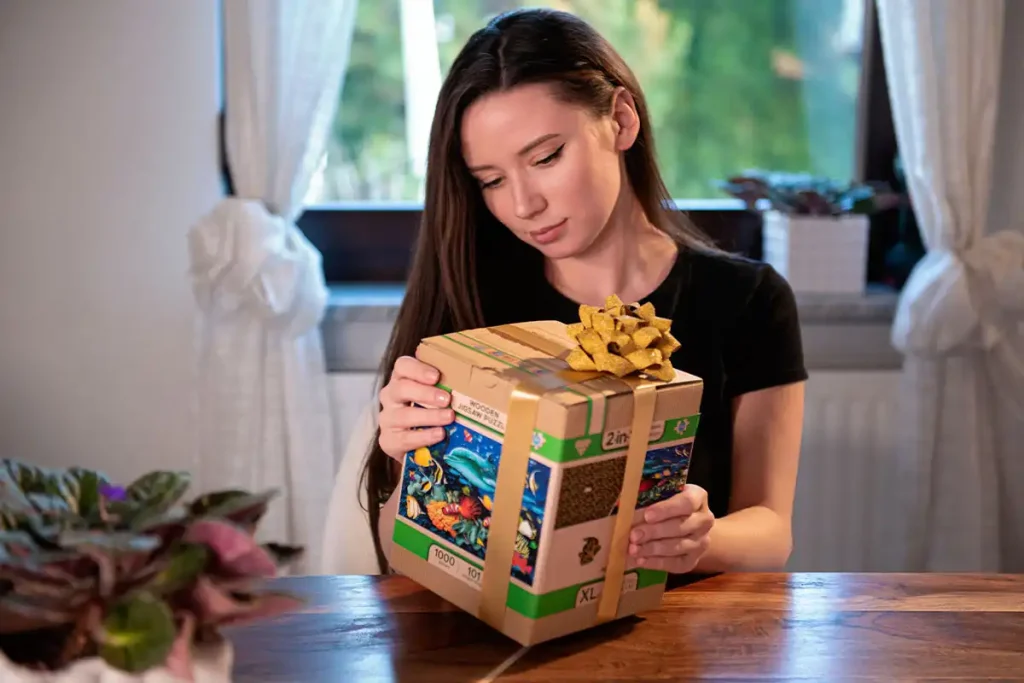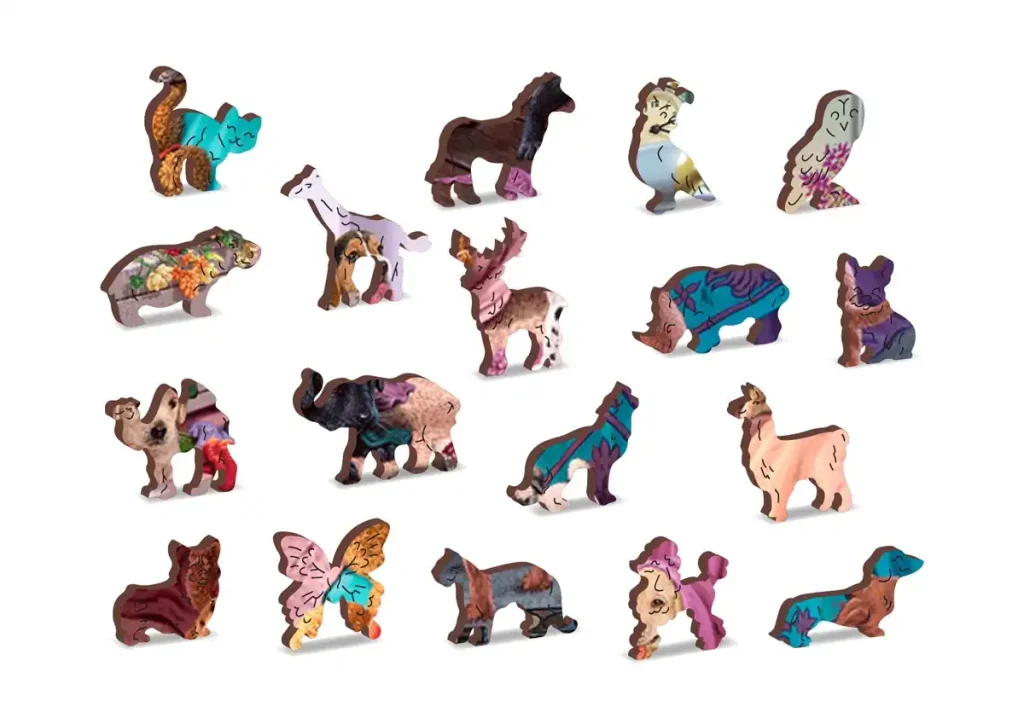 Make Family Time Memorable
Assembling this product is more than just a pastime; it's a way to spend quality time with family, creating memories that last a lifetime. The double-sided pattern, with unique motifs on the reverse side, assists in the assembly, making it a rewarding and enjoyable experience.
Thematic Cuts and a Two-sided Design
What sets this item apart is its thematic cutting. In sets with animals, you'll find unique animal-shaped pieces, while travel-themed sets feature landmarks from various countries. Plus, the two-sided design with a pattern on the back adds to the building process, offering assistance if needed.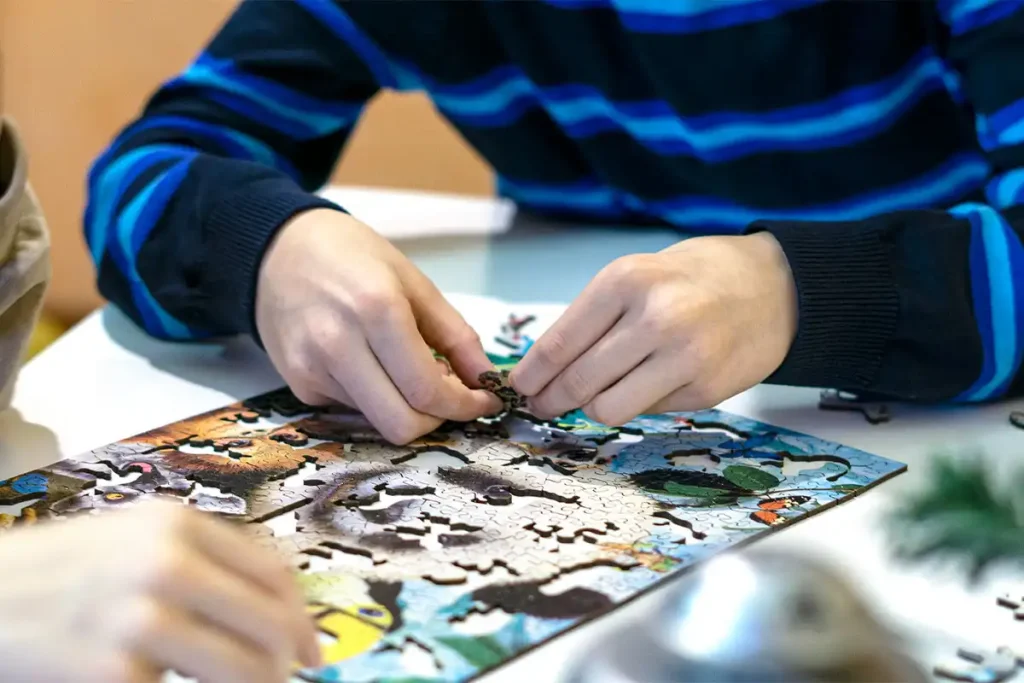 Characteristics
Series/Article
AN 505-0135-L
Age
10+
Number of elements
500 pcs
Number of whimsies
50 pcs
Assembled size
H: 14,76"(37,5 cm)
W: 10" (25,4 cm)
Packaging size
H: 5,98" (15,2 cm)
W: 4,92" (12,5 cm)
D: 4,92" (12,5 cm)
Packaging weight
0,66 lb (0,3 kg)
Puzzle thickness
0,12" (3 mm)
Assembly time
6h
Artist
Steve Read
Type of Cut
Animal
Back side
A Beautiful Addition to Your Living Space
Not just a playful challenge, this work of art stands as a lovely decoration piece. Whether in your living room or children's play area, its lively depiction of puppies and rich colors enhance the room's aesthetic. In conclusion нhe Naughty Puppies 500 is a carefully crafted, engaging, and artistic product that promises to captivate your heart. Whether as a gift, a family activity, or a beautiful home decor item, it holds a special place for enthusiasts. Its unique design, thematic elements, and double-sided nature make it a standout choice, waiting for you to explore. Experience the charm of this Polish-made creation, and let the naughty puppies win your heart!