Rediscovering Tradition with 3D Wooden Puzzle Games
Stepping into the world of 3D Wooden Puzzle Games is akin to embarking on a journey across time. This particular offering, a compact version of the globally acclaimed game of backgammon, is tailored for those on the move.
The Essence of European Craftsmanship
Sourced from Poland, a beacon of European heritage and craftsmanship, this game set embodies the union of tradition and artistry. Each piece, precisely carved from the pristine birch, stands testament to the timeless elegance and dedication of Polish artisans.
Not Just a Game, but an Experience
It's not merely about rolling the dice and moving the pieces. It's about assembling a masterpiece with your own hands. The beauty of this set extends beyond gameplay, offering enthusiasts the freedom to paint and customize it, making it a personal emblem of their creativity.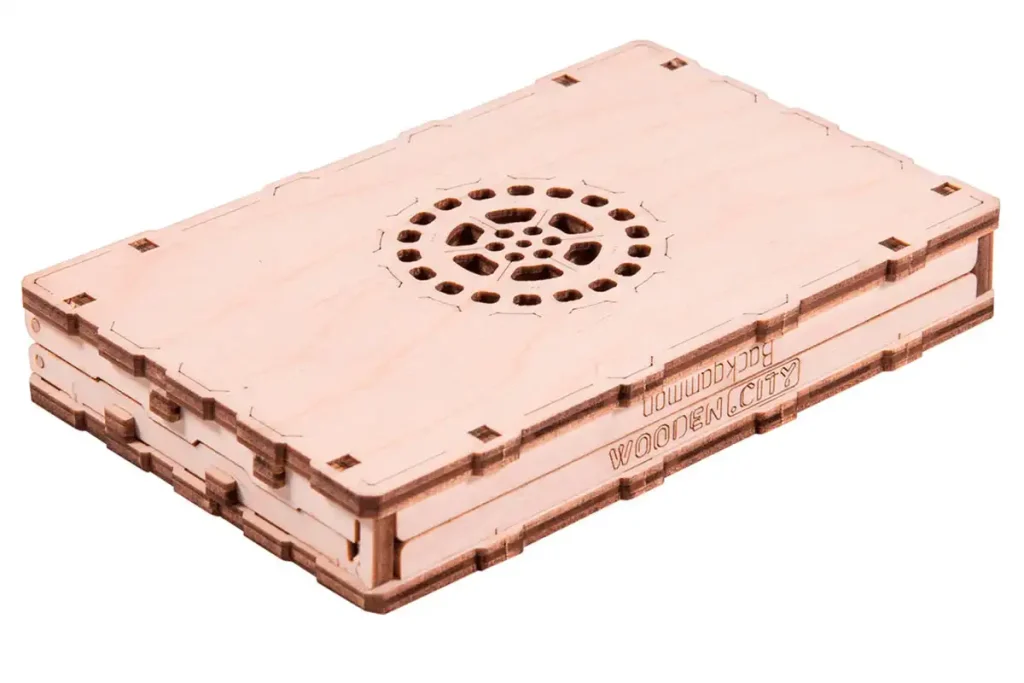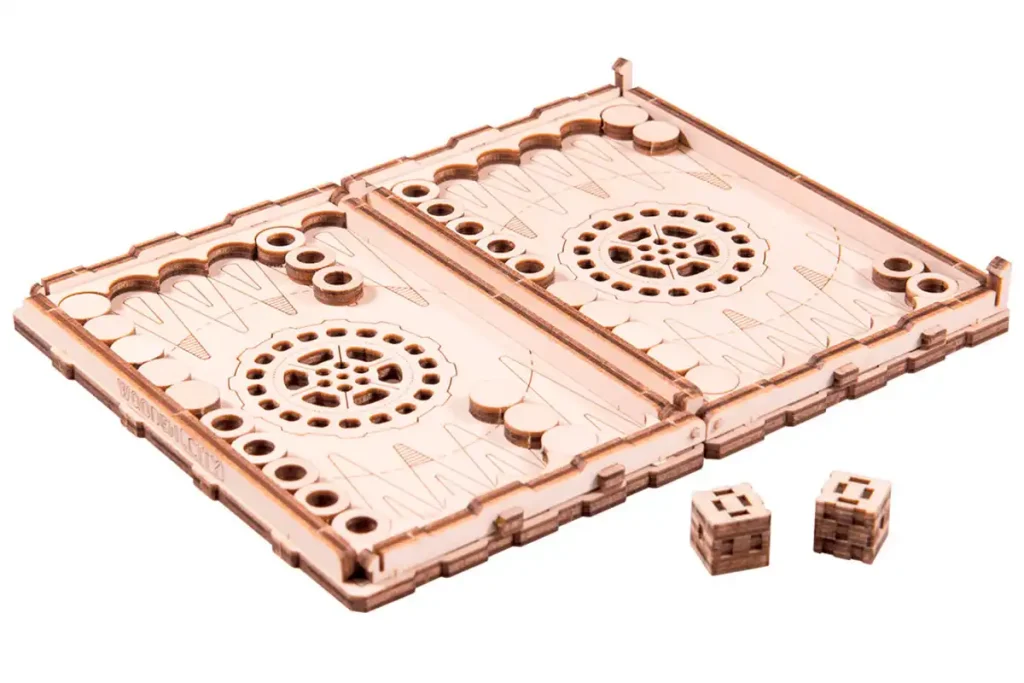 A Gift Beyond Ordinary
In the realms of gifts, few can match the dual allure of fun and sophistication that this game set offers. Perfect for birthdays, anniversaries, or simply as a gesture of appreciation, it is bound to be treasured and played for generations.
Strengthening Bonds One Game at a Time
With this game set by your side, every play becomes a cherished memory. A testament to strategy and chance, it's an invitation for families to come together, compete, laugh, and, most importantly, bond.
Characteristics
Series/Article
WG 212
Assembly time
30 min
Skill level
2/5
Number of parts total
54
Dimensions
H: 5.11'' (13 cm)
W: 3.34'' (8,5 cm)
D: 0.7'' (2 cm)
Packing size
H: 6.77'' (17,2 cm)
W: 9.44'' (24 cm)
D: 0.1'' (0,5 cm)
Can be a decor element
✔
Multiple application scenarios
✔
Mini game
✔
Game board
✔
Figurines/elements for the game included
✔
The ability to store items for the game inside
✔
The ability to play together (more than 1 player)
✔
The packing box is made of wood.
Inside there is an instruction on how,
after assembling the model, you can also
assemble the box into a demonstration stand.
✔
Age
8+