The Intricacies of the 3D Wooden Box Puzzle
Unlocking the Escape Room Puzzle Box is more than just a tactile experience — it's a voyage into history. As you delve deeper, the meticulous engravings beckon you closer, echoing the iconic symbols of the Templars and the Masons. Could there be a hidden link between these two orders? The intricately carved inscriptions aren't merely for show; they serve as the key to deciphering the box's complex mechanism, designed to safeguard its treasured contents from prying eyes. Do you have what it takes to unravel this ancient riddle?
The Craftsmanship Behind
Emerging from the heart of Poland, a European Union pride, this marvel is a testament to fine artisanship. Each piece, made from Birch, is carefully curated, ensuring a seamless assembly process. It's a marvel of mechanical design where, with other models, machines move, clock hands tick, and helicopter blades whirl.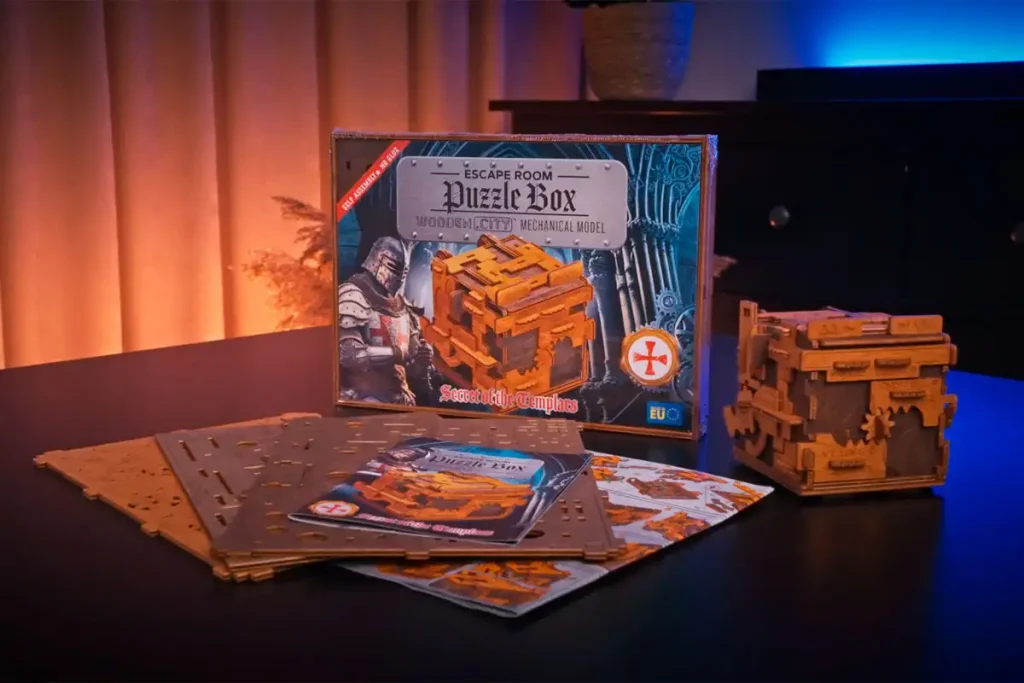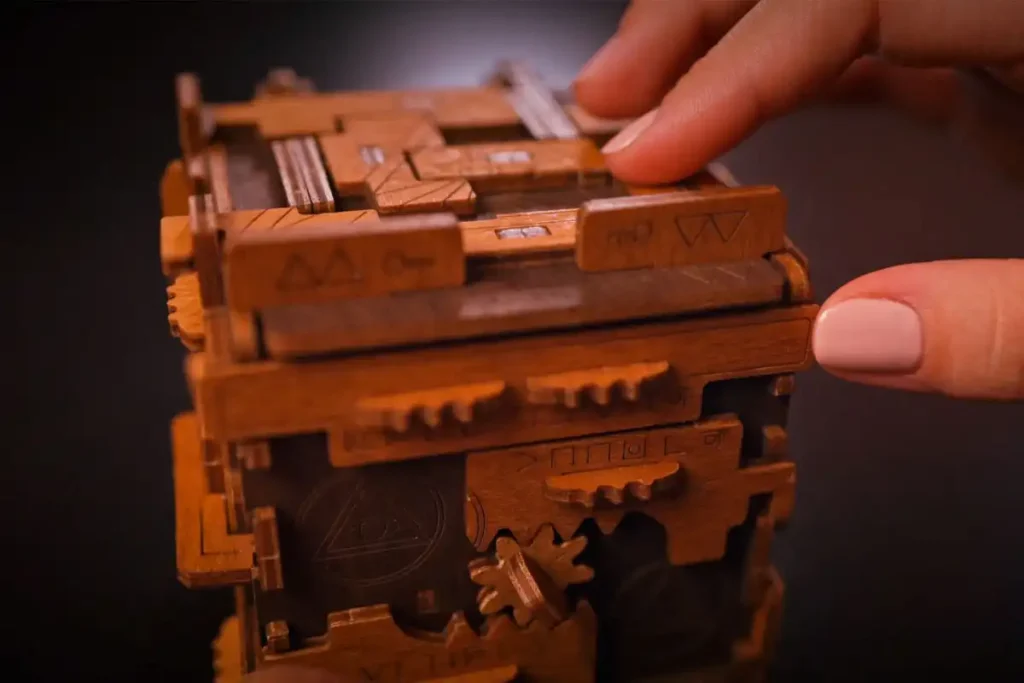 A Glimpse into the Past
Every corner of this box whispers tales of old, a fusion of history and mystery. The deeper you dive into its assembly, the more it feels like an artifact lost in time, urging to share its secrets with a worthy mind.
An Ideal Gift Choice
Seeking a present that stands out? This is more than just a gift—it's an adventure in a box. Perfect for enthusiasts, history buffs, or anyone with a penchant for the unique, gifting this creation means gifting an experience, a challenge, and a tale waiting to be told.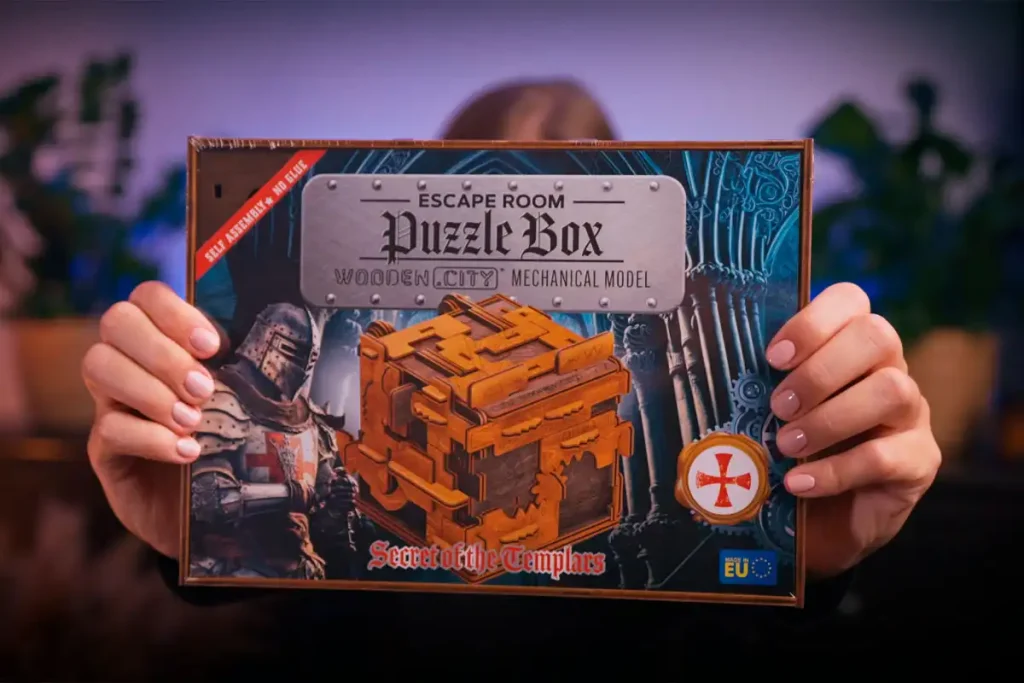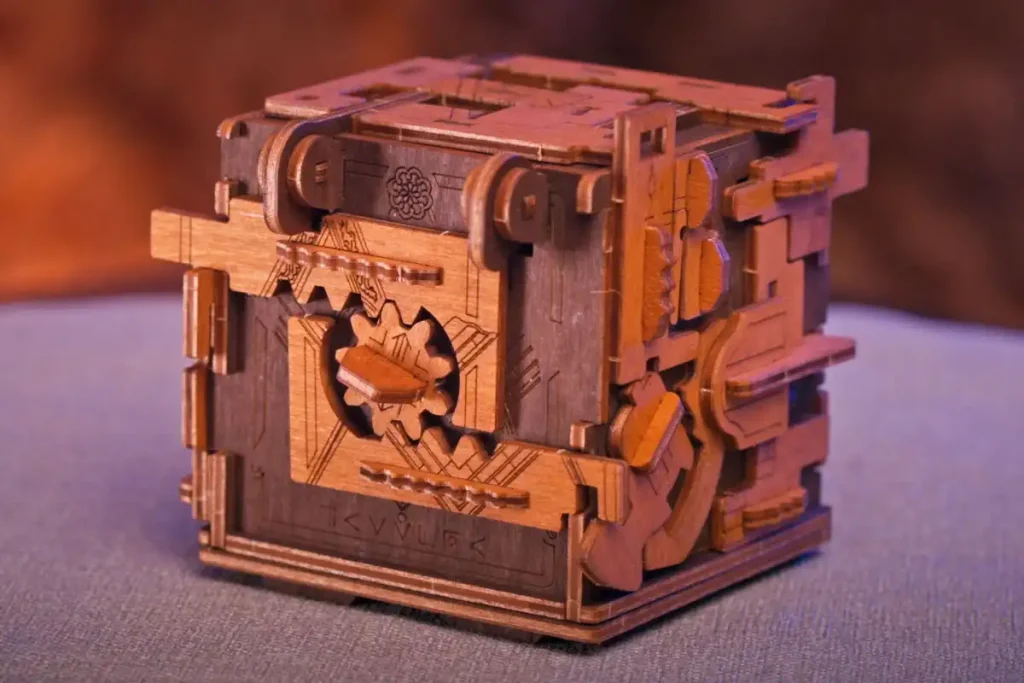 More than Just a Keepsake
Once assembled, it doesn't just end up in the back of a drawer. It stands proud as an exquisite decor piece, a conversation starter, a testament to one's patience and skill. The subtle gleam of its intricate carvings adds a touch of elegance to any space it graces.
Characteristics
Series/Article
WR-354
Number of parts total
149
Spare parts
5
Set
Candle -1
Sandpaper -1
Difficulty level
3/5
Assembly time
5 h
Model dimensions
H: 3.42'' ( 8,7 cm)
W: 3.74'' (9,5 cm)
D: 3.74'' (9,5 cm)
Package size
H: 9.44'' (24 cm)
W: 6.88'' (17,5 cm)
D: 1.10'' (2,8 cm)
Painted body
✔
Secret opening mechanism
✔
Brain teaser
✔
Remember, brute force isn't the key to unlocking its secrets. Each piece effortlessly detaches, and every answer lies within the realms of logical reasoning. Dive in, immerse yourself, and let the Escape room box take you on a mesmerizing journey through time.