The 3D Wooden Puzzle Box: Unlock the Mystery
Embrace the enigma of the 3D Wooden Puzzle Box, where secrets lie hidden behind an ingenious mechanism. Made from Birch, this mechanical marvel opens to reveal a concealed compartment, waiting to safeguard your small treasures. It's more than a model, it's an invitation to an intriguing world of mystery and discovery.
A Box Full of Secrets
Delve into the mystery with the secret opening mechanism that adds an intriguing twist to this model. The box opens with a key, unveiling a hidden compartment where your secrets find a safe haven. It's a personal vault, cleverly disguised in a fascinating mechanical model.
Discover Hidden Functions
In addition to being an intriguing puzzle, the Mystery Box serves practical purposes. An additional function activated by a lever hides within this mechanical masterpiece. It also doubles as a money box, providing a clever and fun way to save your coins.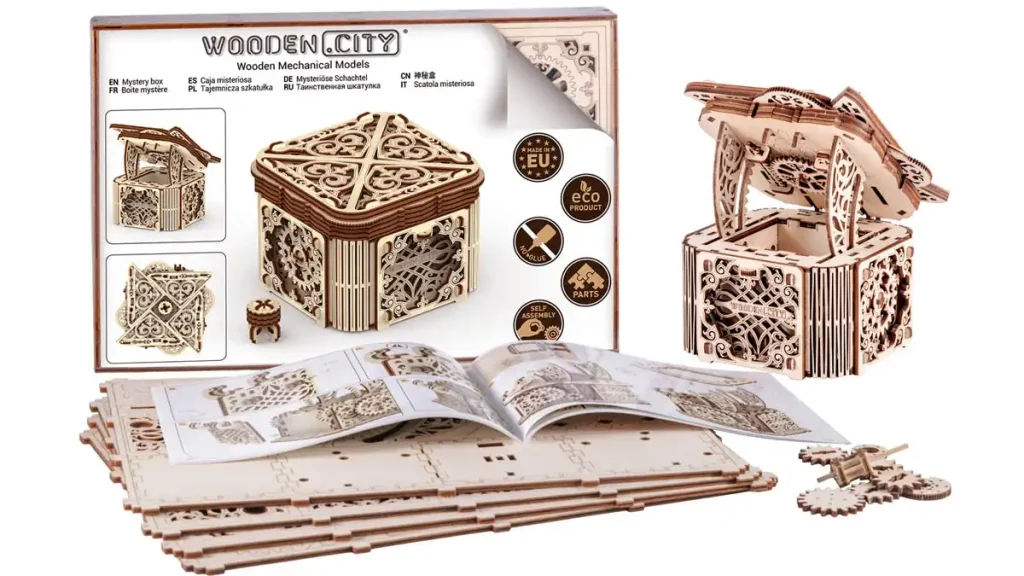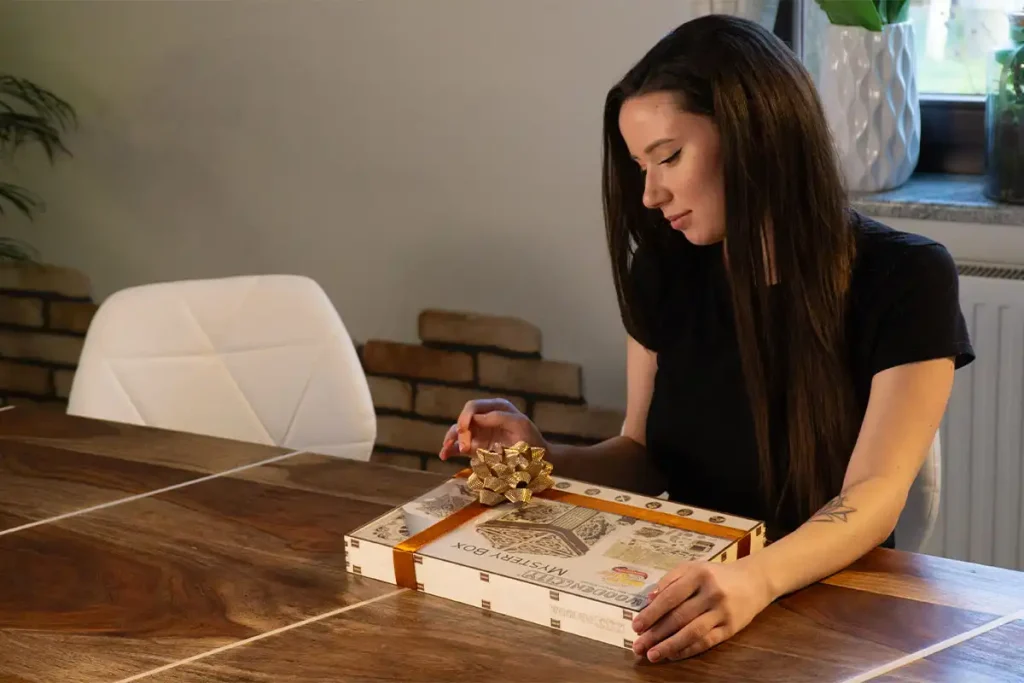 Ignite Your Creative Spark
The Mystery Box is your canvas, waiting for your artistic touch. You can paint and personalize this intriguing box, adding your unique style to the mechanical complexity of the model. Let your creativity flow, and make this enigmatic box truly your own.
An Unforgettable Gift
Looking for a unique gift? The Mystery Box offers an exciting option. Its intricate design and hidden features make it a perfect choice for puzzle enthusiasts, treasure keepers, or anyone who appreciates the combination of art and mechanics.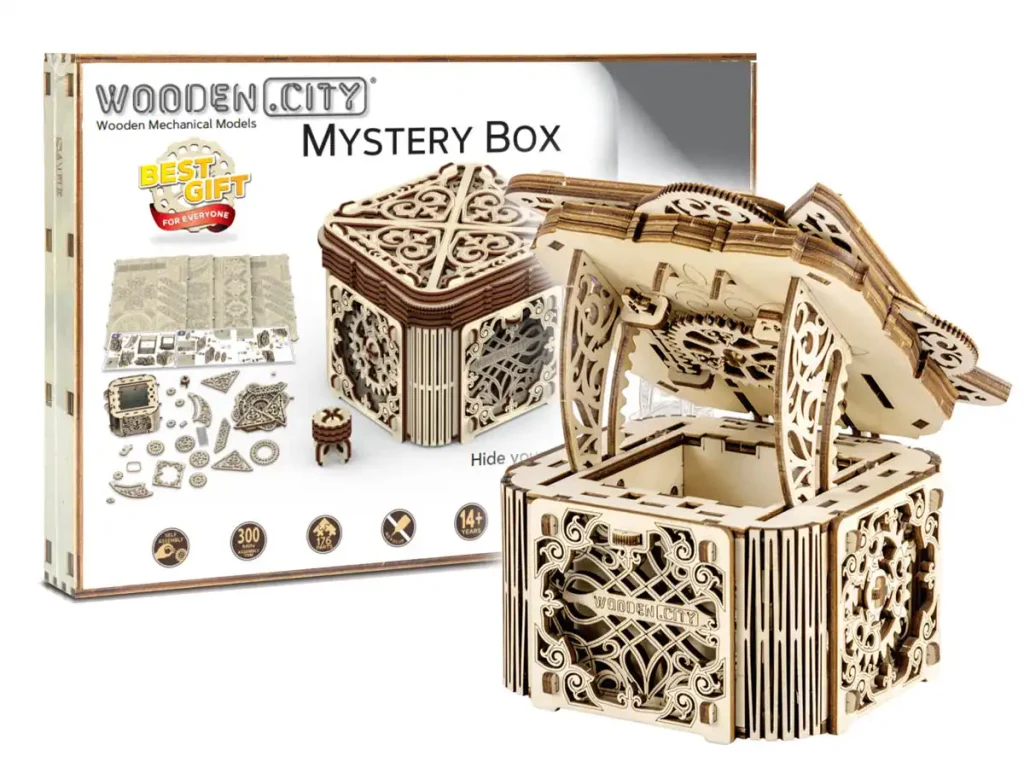 Enhance Your Space
Beyond its function and entertainment value, the Mystery Box also serves as a sophisticated décor element. Its complex, elegant design lends an air of mystery and intrigue to any space. You can even repurpose its packaging into a stand, presenting your model in style.
Characteristics
Quantity
151
Spare parts
25
Series/Article
WR-315
Set
Assembly instruction
Candle – 1
Sandpaper – 1
Rubber Band Yellow 1.5х1.5 D30 L40 – 6 pcs.
Toothpicks – 15 pcs.
Difficulty level
4/5
Assembly time
5 h
Model dimensions
H: 5.63" ( 14,3 cm)
W: 5.51" ( 14 cm)
D: 4.13" ( 10,5 cm)
Package size
H: 13.97" ( 35,5 cm)
W: 9.44" ( 24 cm)
D: 1.57" ( 4 cm)
Additional function activated by lever
✔
Money box function
(hidden compartment for small items)
✔
Can be a decor element
✔
Secret opening mechanism
✔
Opening with a key
✔
Possibility of hand painting
✔
Age
14+
In Conclusion
The Mystery Box stands as a testament to the beauty of mechanics and the allure of secrets. It's a model that marries aesthetics with function, creating a captivating display piece that stirs curiosity and conversation. Whether you're looking for an engrossing hobby, a unique gift, or a sophisticated décor addition, the Mystery Box offers an unforgettable journey into the world of mechanical puzzles.