The 3D Wooden Puzzle Box: Create Your Personal Vault
Experience the thrill of assembling your own personal vault with the 3D Wooden Puzzle Box. Crafted from Birch, this mechanical model culminates into a sturdy safe, ready to secure your small treasures. With a code lock that you set and change at will, this safe offers not just security but a sense of pride in your creation.
A Journey of Assembly
Creating this safe is a journey in itself. The assembly process involves setting the mechanism in motion by rotation, similar to a classic safe. Every piece, every cog that falls into place brings you one step closer to having your very own handmade vault.
Master the Code
The safe features a code lock that adds an extra layer of intrigue to this mechanical model. The thrill of setting your own secret code, and the satisfaction of unlocking the safe, makes this model a truly interactive experience. It's not just about building; it's about creating and solving your own puzzle.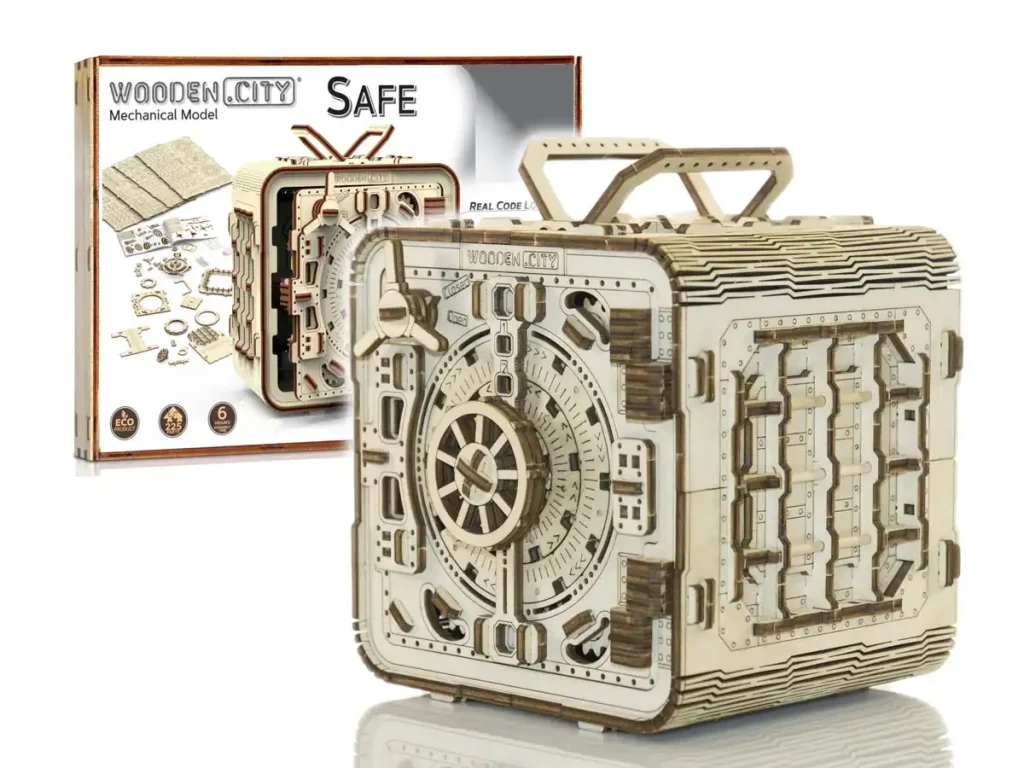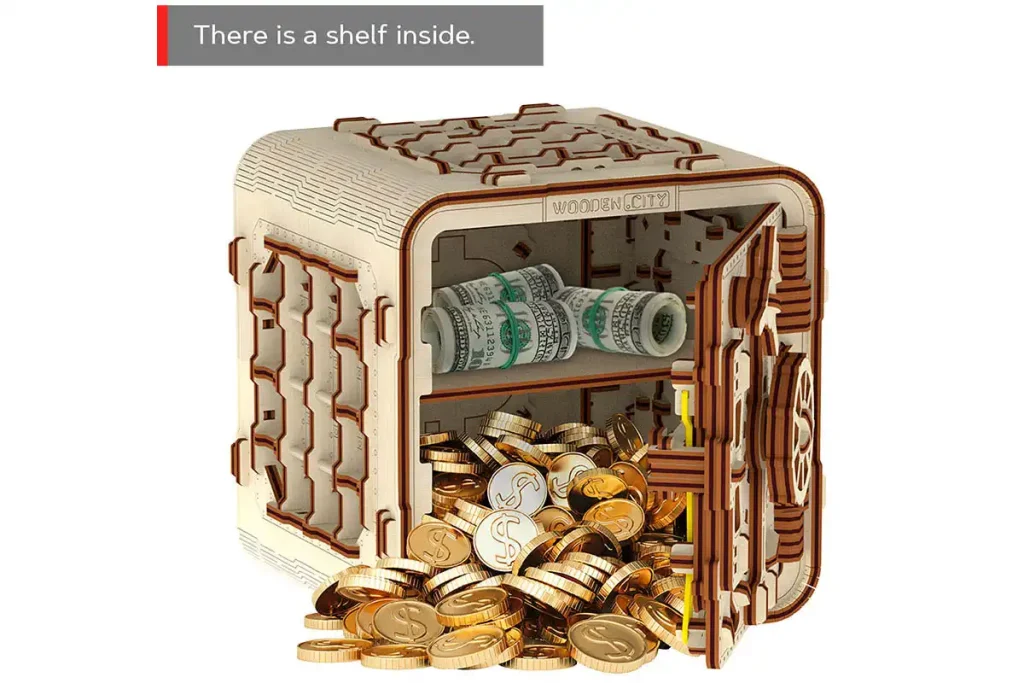 A Canvas for Creativity
Unleash your creativity on the Safe. Paint it, customize it, and make it truly yours. The Safe is more than just a mechanical model; it's a canvas waiting for your artistic expression.
An Ideal Gift
The Safe is an exceptional gift choice for enthusiasts of mechanical models and puzzles. It's not just a model to be built, but a secure box that has a real-life utility. It is a perfect present for someone special who appreciates the beauty of mechanics and the thrill of a personal challenge.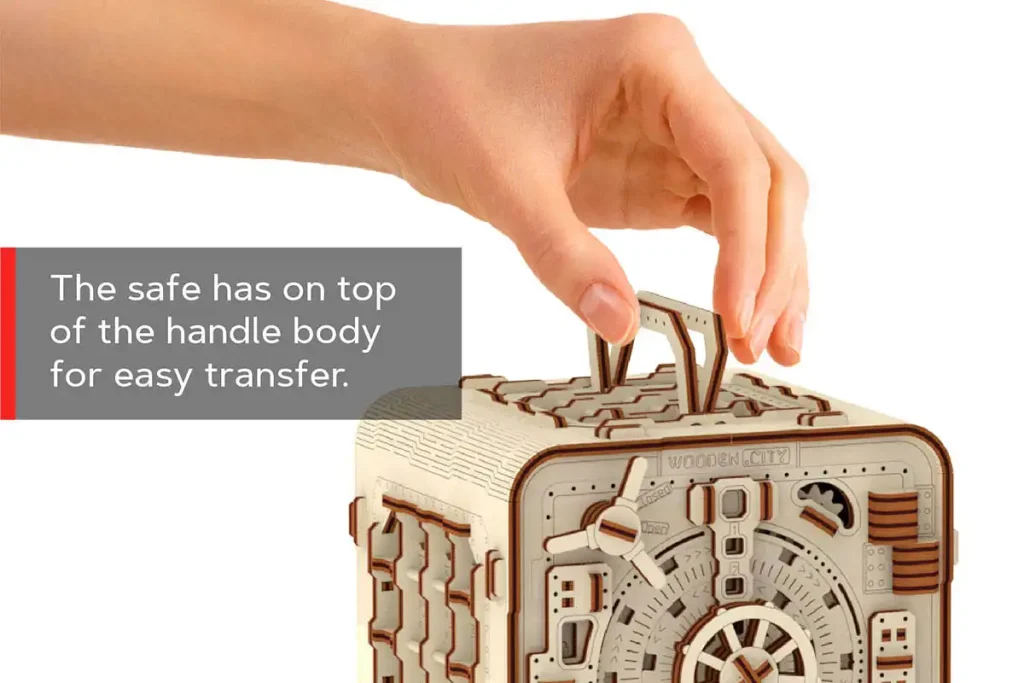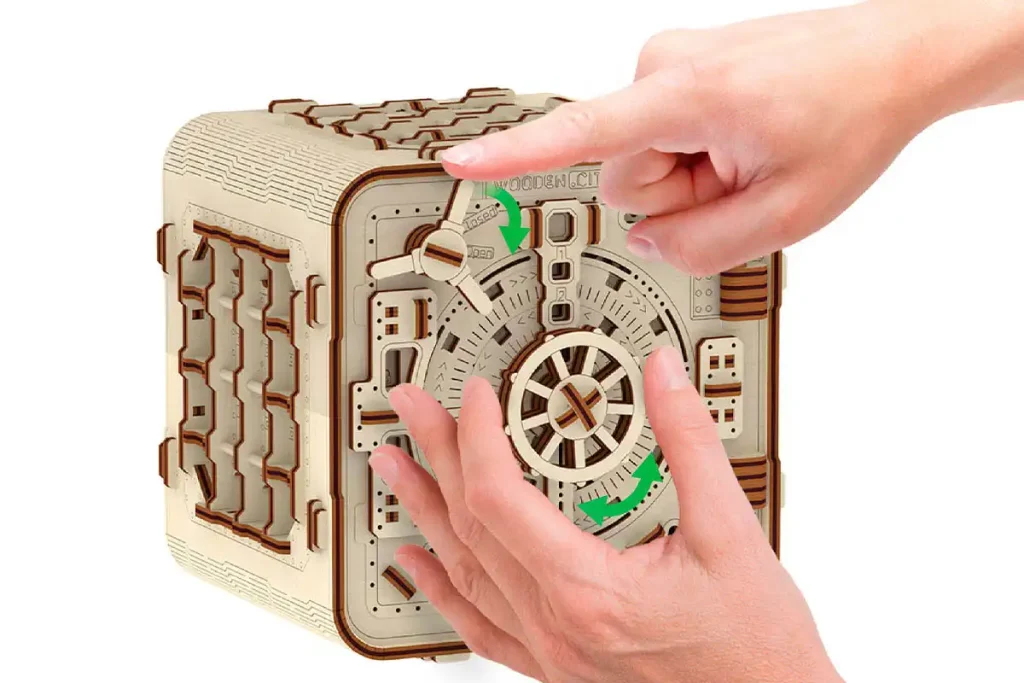 More Than Decor
This model serves as an exceptional piece of décor, adding an aura of intrigue to any space. Its unique design, combined with its functionality, makes it a conversation starter. The packaging can also be repurposed into a stylish stand, showcasing your assembled masterpiece in all its glory.
Characteristics
Quantity
202
Spare parts
22
Series / Article
WR-322
Set
Assembly instruction
Candle – 1
Sandpaper – 1
Rubber Band Green 1.5х1.5 D20 L30 – 3
Toothpicks – 60
Axle 20,6 – 3
Axle 46 – 11
Difficulty level
4/5
Assembly time
6 h
Model dimensions
H: 5.9" ( 15 cm)
W: 5.9" ( 15 cm)
D: 5.9" ( 15 cm)
Package size
H: 13.97" ( 35,5 cm)
W: 9.44" ( 24 cm)
D: 1.57" ( 4 cm)
Money box function (hidden compartment for small items)
✔
Setting the mechanism in motion by rotation
✔
Can be a decor element
✔
Code lock
✔
Ability to set and change code
✔
Possibility of hand painting
✔
Age
14+
Concluding Thoughts
The Safe stands as a symbol of craftsmanship, mechanical precision, and personal satisfaction. It's not just about building a model; it's about immersing yourself in a creative endeavor that yields a practical, aesthetically pleasing result. Whether you're looking for a unique gift, a challenging hobby, or an innovative piece of décor, the Safe provides an enriching and rewarding experience.