Experience the Charm of the 3D Wooden Puzzle
Our 3D Wooden Puzzle – the Pendulum is an extraordinary mechanical wonder. Designed with high-density birchwood, this pendulum will enchant you with its harmonious movements, while the assembly process will appeal to your problem-solving skills and creative imagination.
Decor in a Royal Retro Style
The Pendulum is not only a testament to mechanical ingenuity but also a distinctive decor piece. It carries the grandeur of a royal retro style, and its rhythmic motion adds a dynamic element to your decor. Its wall-mounted design ensures it becomes a focal point in your space.
A Gift of Unforgettable Experiences
Looking for a unique gift that combines creativity, mechanics, and art? The Pendulum is the perfect answer. Its assembly process is an intriguing journey, and the final product is a fascinating decor element. This pendulum is sure to bring joy to anyone who appreciates the beauty of mechanics and the charm of retro decor.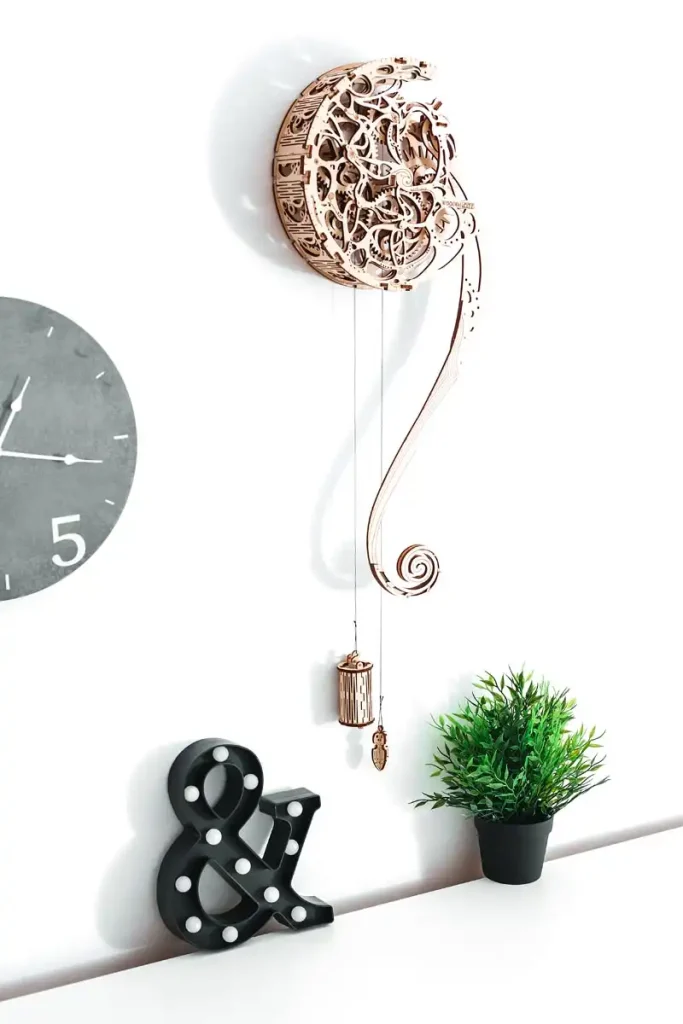 Master the Mechanics
This captivating pendulum is an exemplar of mechanical prowess. By harnessing the power of a counterweight driving mechanism, it swings in rhythmic harmony. Once set in motion, its soothing oscillation provides a calming presence in any setting.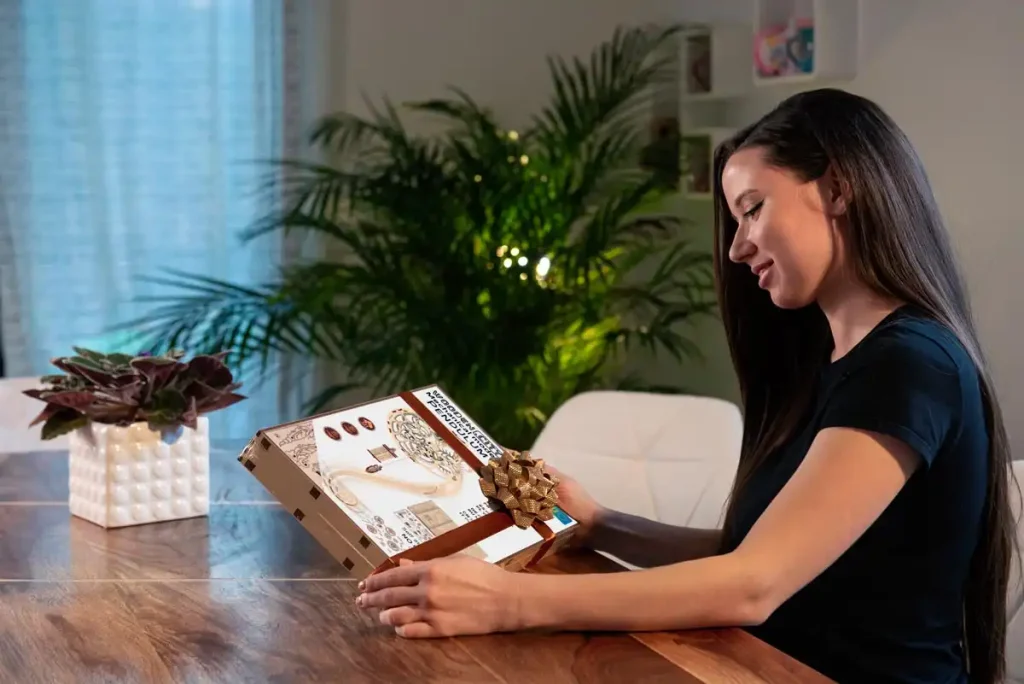 Crafted for Calm
The rhythmic swing of the Pendulum holds a calming effect, turning it into more than just a decorative element. Watching its steady oscillation can provide a soothing escape, making it a piece of living art that adds tranquility to your space.

Swaying Memories, One Tick at a Time
Delve into a captivating experience with your family, building the Pendulum Clock. Each moment is enriched as the pendulum sways, symbolizing timeless bonds. Stitch past, present, and future in this rhythmic dance of craftsmanship. Together, create more than a clock — craft memories that'll resonate forever. Perfect for families seeking meaningful time!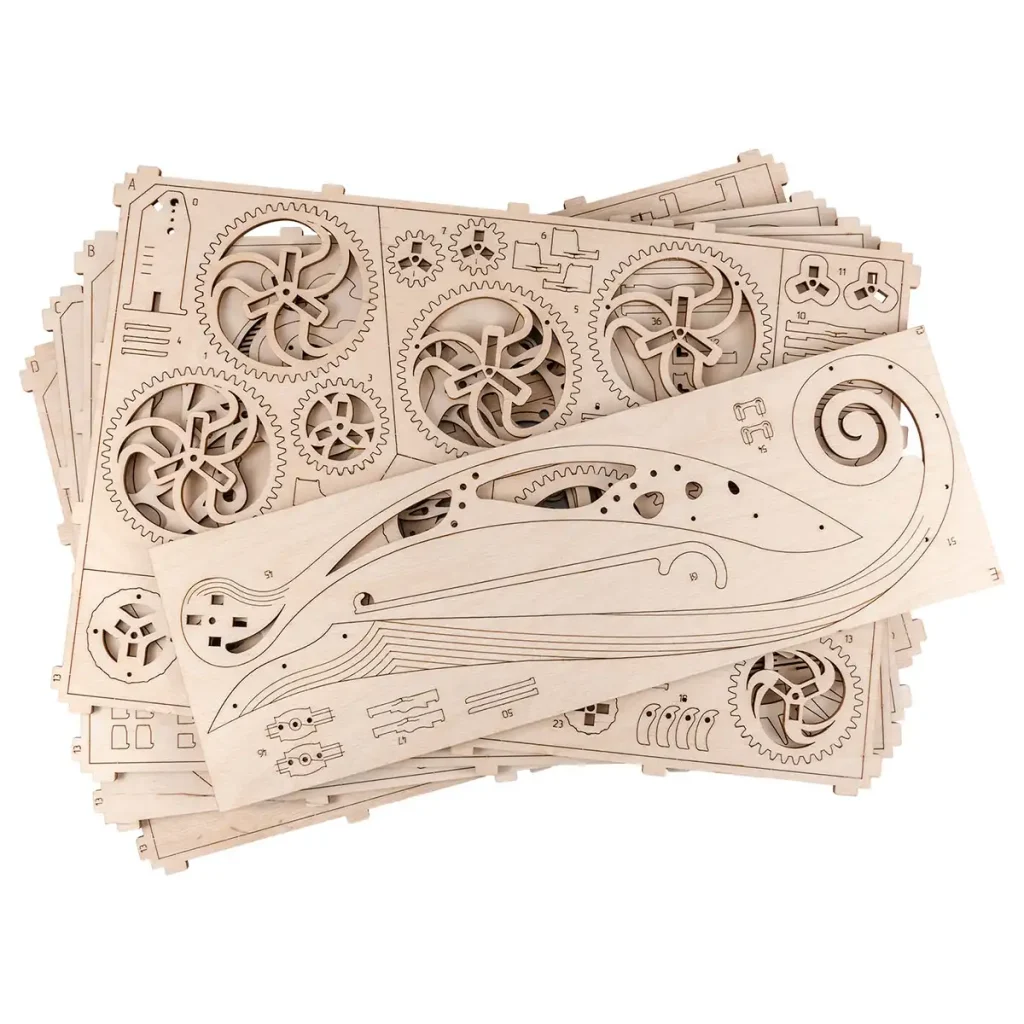 Characteristics
Quantity
112
Spare parts
9
Series / Article
WR-313
Set
Axel 34.5 – 2 pcs
Axel 60 – 5 pcs
Axel 64 – 5 pcs
toothpicks – 25 pcs
Rubber Band Yellow 1.5х1.5 D30 L40 – 2 pcs
Black Thread l=3200 – 2 pcs
Candle – 1 pcs
Sandpaper 30*40 – 1 pcs
Difficulty level
3/5
Assembly time
5 h
Model dimensions
H: 23.007" ( 58,6 cm)
W: 9.88" ( 25,1 cm)
D: 2.91" ( 7,4 cm)
Package size
H: 13.97" ( 35,5 cm)
W: 9.44" ( 24 cm)
D: 1.5" ( 4 cm)
Pendulum
✔
Clockwork
✔
Can be a decor element
✔
Counterweight driving mechanism
✔
Possibility of fastening to the wall
✔
Possibility of hand painting
✔
Age
12+
Personalize Your Pendulum
The Pendulum offers an opportunity for personalization. You can bring your creative vision to life by adding color to your pendulum, making it a one-of-a-kind masterpiece that bears your unique touch.
Join us in exploring the enchanting world of mechanics with the Pendulum Wooden Puzzle 3D. Whether it's the joy of assembling the puzzle, the calm of the swinging pendulum, or the charm of its royal retro style, there's something for everyone to love about this extraordinary model.