Engage with the Intricacies of 3D Wooden Puzzle Games
Dive deep into the realm of 3D Wooden Puzzle Games. Hailing from Poland, renowned for its exquisite artisanship, we present the Snake Puzzle, crafted from the finest birch. This compact puzzle game promises not just an engaging challenge but also the luxury of portability, making it your perfect travel companion.
Unravel the Mystery of the Snake
The Snake Puzzle isn't just a game; it's a journey into the world of perplexity and resolution. As the segments twist and turn, the challenge intensifies, beckoning puzzle enthusiasts to unlock its secrets.
Paint Your Narrative
Beyond its complex structure lies a canvas waiting for a splash of color. Each piece of this set beckons your artistic touch, allowing you to create a unique masterpiece that's truly your own.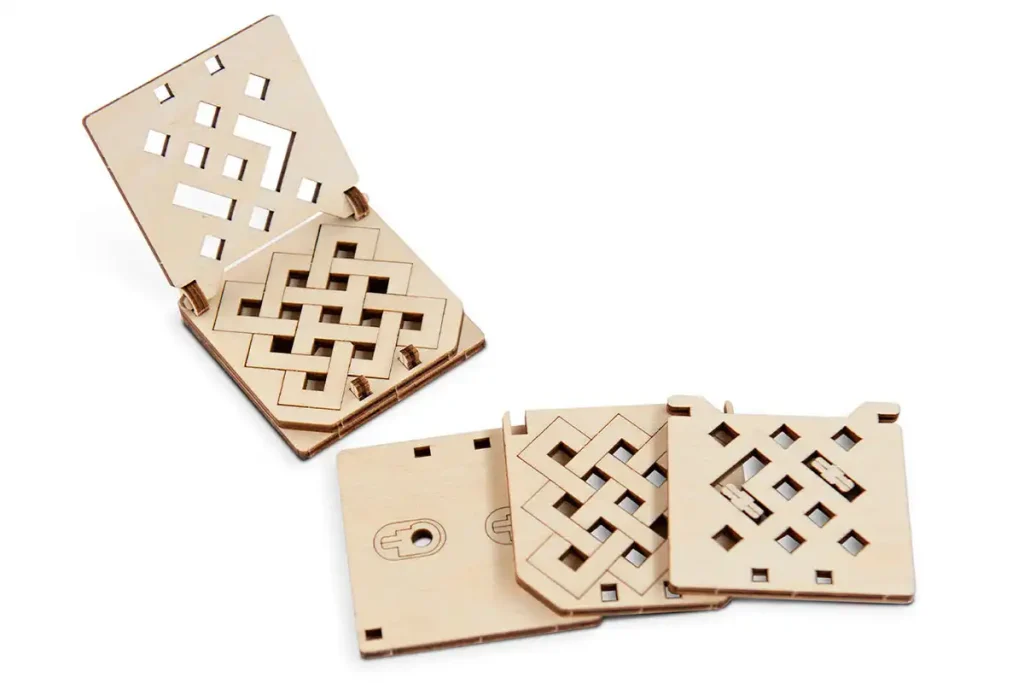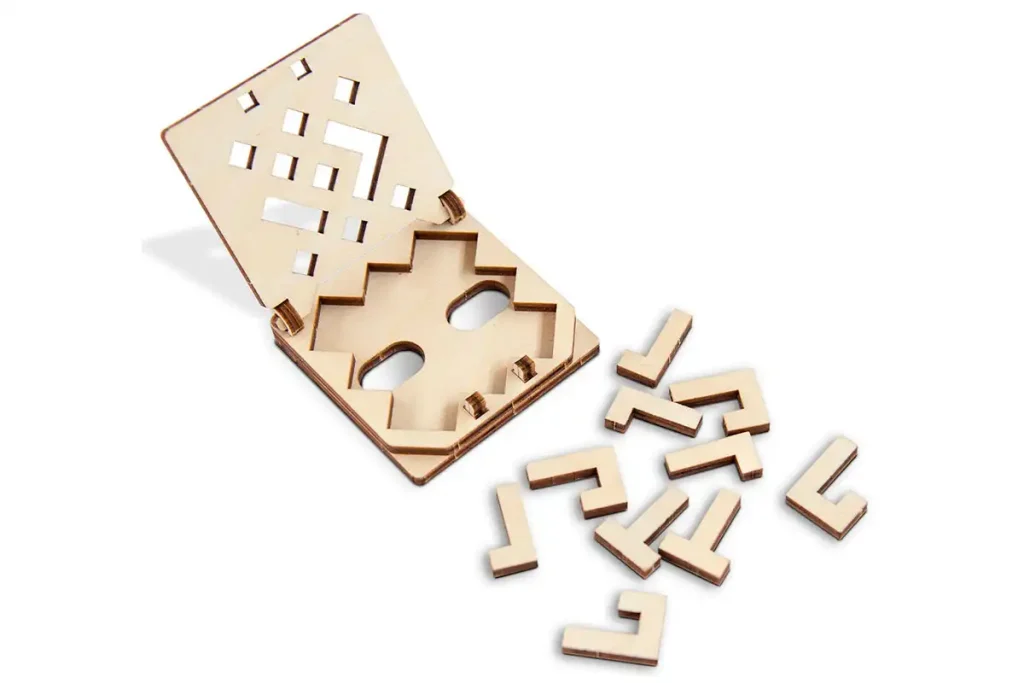 Quality Time with Family
This puzzle transcends its physical form, becoming a medium for connection, strategy, and joy. Engage with your family, challenge each other, and relish the shared moments of accomplishment.
A Gift of Challenge and Charm
Seeking that perfect present? The Snake Puzzle speaks volumes of thoughtfulness and refinement. Perfect for birthdays, celebrations, or just to challenge a fellow puzzle lover.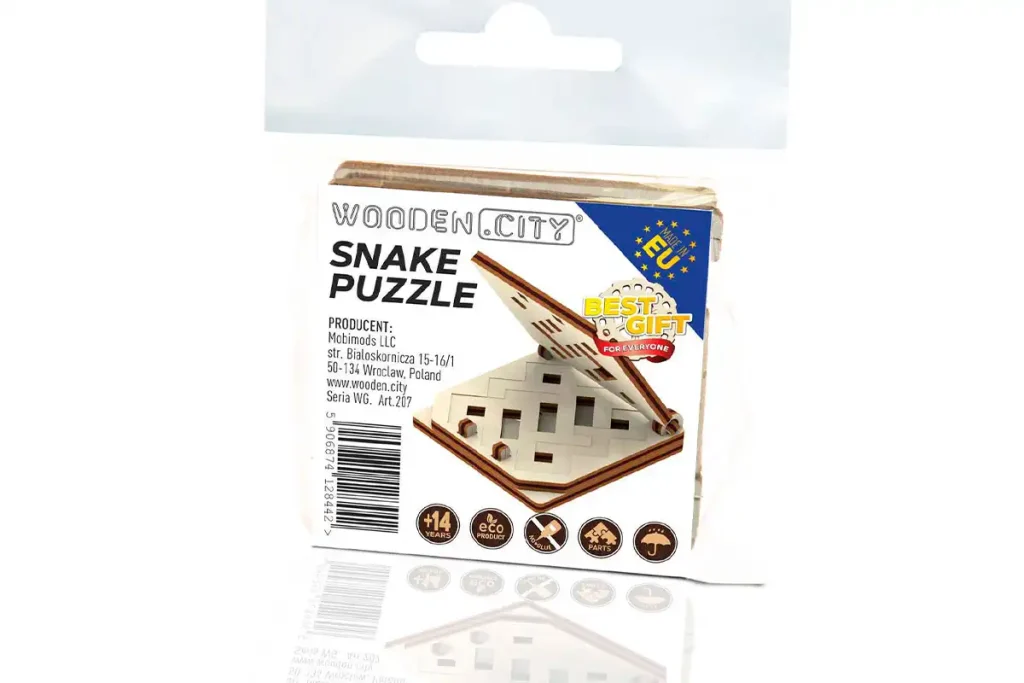 Characteristics
Series/Article
WG 207
Assembly time
5 min
Skill level
1/5
Number of parts total
17
Dimensions
H: 2.36'' (6 cm)
W: 2.36'' (6 cm)
D: 0.47'' (1,2 cm)
Packing size
H: 2.36'' (6 cm)
W: 2.36'' (6 cm)
D: 0.47'' (1,2 cm)
Can be a decor element
✔
Brain teaser
✔
Game board
✔
Figurines/elements for the game included
✔
The ability to store items for the game inside
✔
Size – fits in your pocket
✔
Possibility of hand painting
✔
The packing box is made of wood.
Inside there is an instruction on how,
after assembling the model, you can also
assemble the box into a demonstration stand.
✔
Age
8+
European Craftsmanship at its Best
With each twist and turn, feel the essence of Poland's rich tradition in woodworking. It's a testament to the meticulous care and passion that goes into every piece, ensuring you receive nothing but the best.
To conclude, the Snake Puzzle isn't merely a game—it's an experience, a challenge, and a cherished memory in the making. Here's to countless hours of strategizing, laughing, and the sheer thrill of problem-solving!