Discover the Majestic World with This Wooden Puzzle
The Wooden Puzzle intricately displays a geographical map surrounded by vivid depictions of diverse creatures.
Diverse Wildlife Captured in Art
Every piece you pick up tells a story. The roaring lion, the playful panda, the elegant shark – each animal drawn in this product showcases the grandeur of nature, filling your assembling process with wonder.
Uniqueness in Each Piece
No two pieces are alike. Every component of this jigsaw has its unique shape, and themed cuts elevate the experience. In animal-themed sets, discover pieces shaped like the creatures. In travel-themed ones, encounter elements echoing famous landmarks.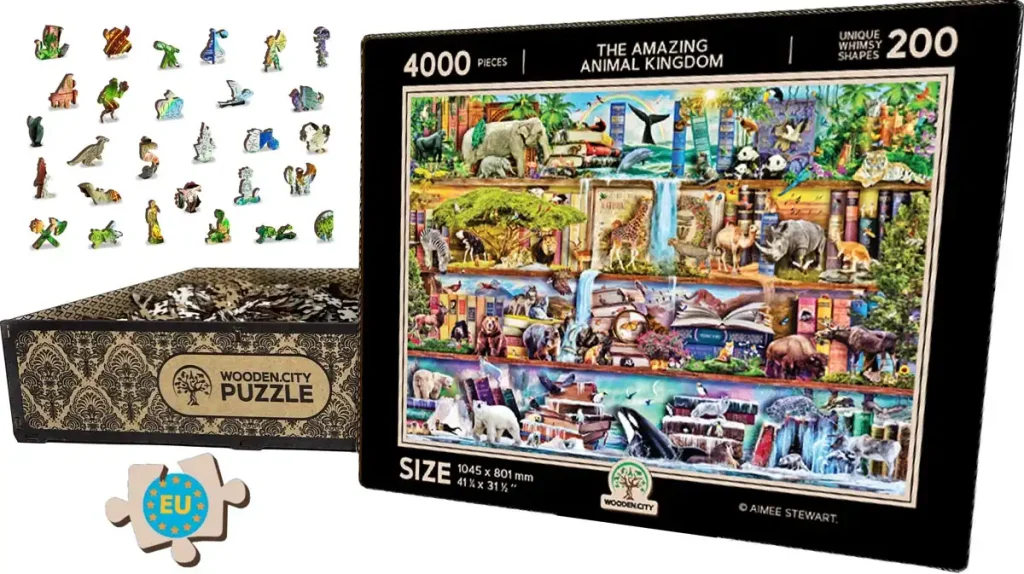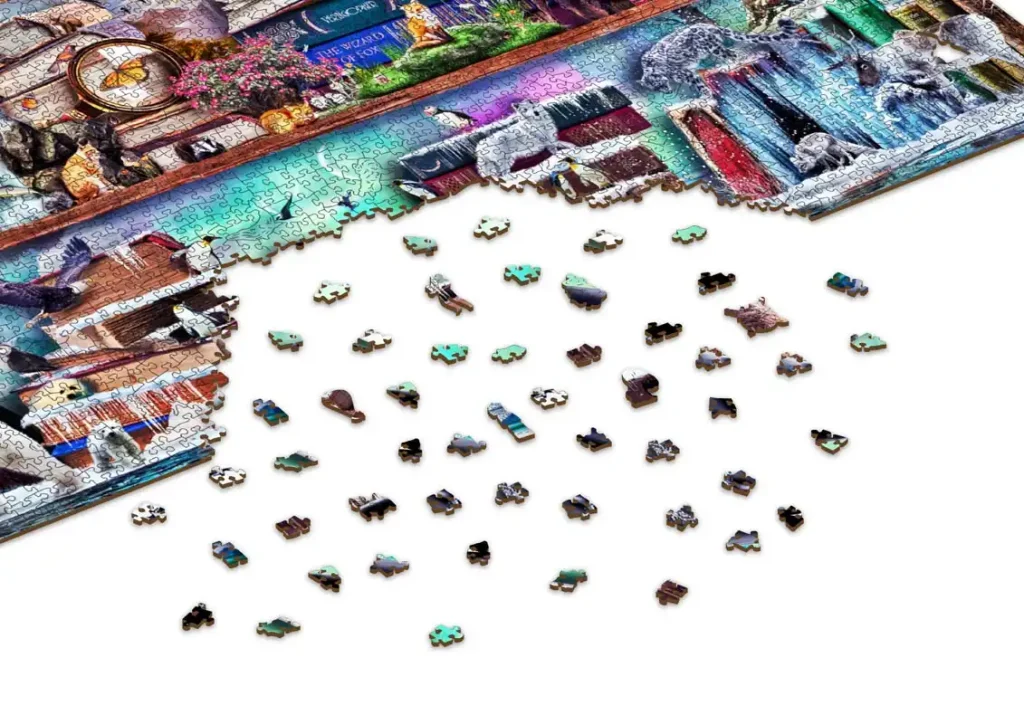 Perfect for Family Bonding
Assembling this masterpiece is not just an individual endeavor. It's a wonderful way to spend quality time, allowing families to bond, share stories, and create memories. Suitable for adults and kids over 14, it promises collective fun.
A Thoughtful Gift
Searching for a present that stands out? This is an ideal gift choice. It's not just a pastime but a journey of exploration and appreciation, making birthdays, anniversaries, or any occasion special.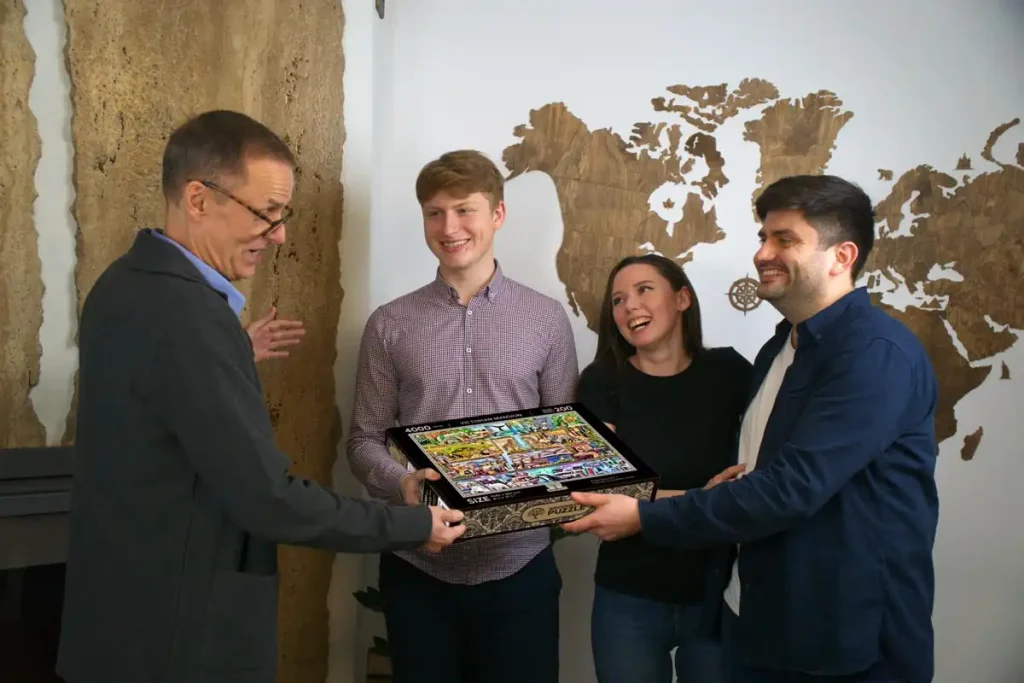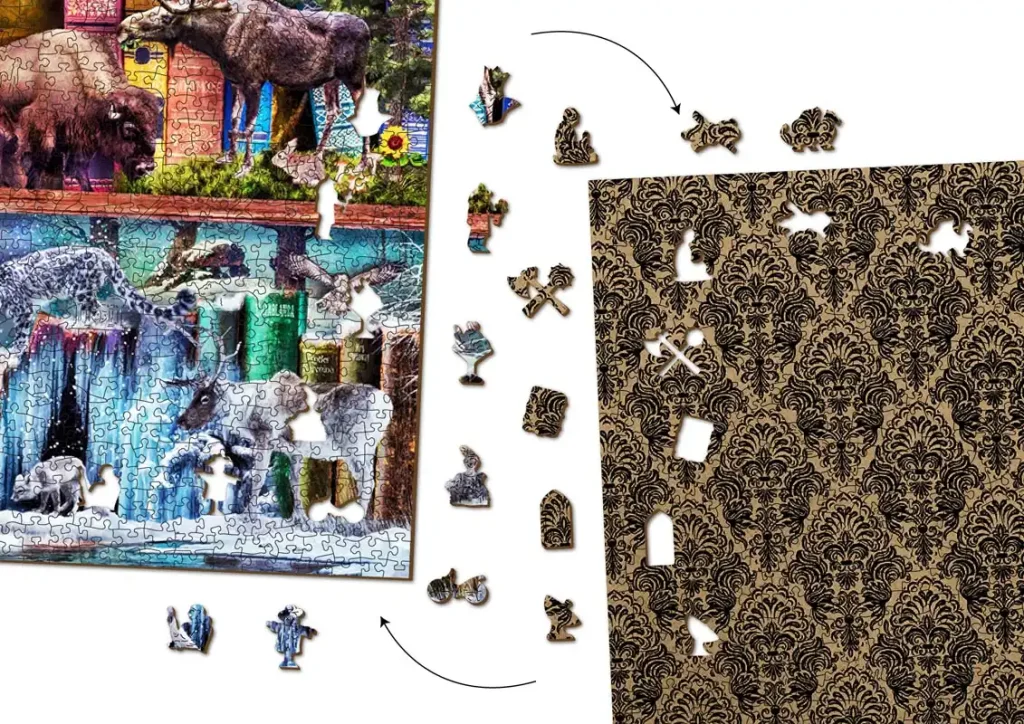 Two-sided for Added Challenge
To enhance the assembly intrigue, each piece is two-sided. The reverse showcases patterns designed to guide you. The choice to use these hints or embrace the challenge is entirely yours.
An Artistic Decor Piece
The finished work isn't just a testament to patience and collaboration; it's art. This masterpiece, once complete, serves as a stunning wall decoration, continuously reminding you of the adventure and the stories shared.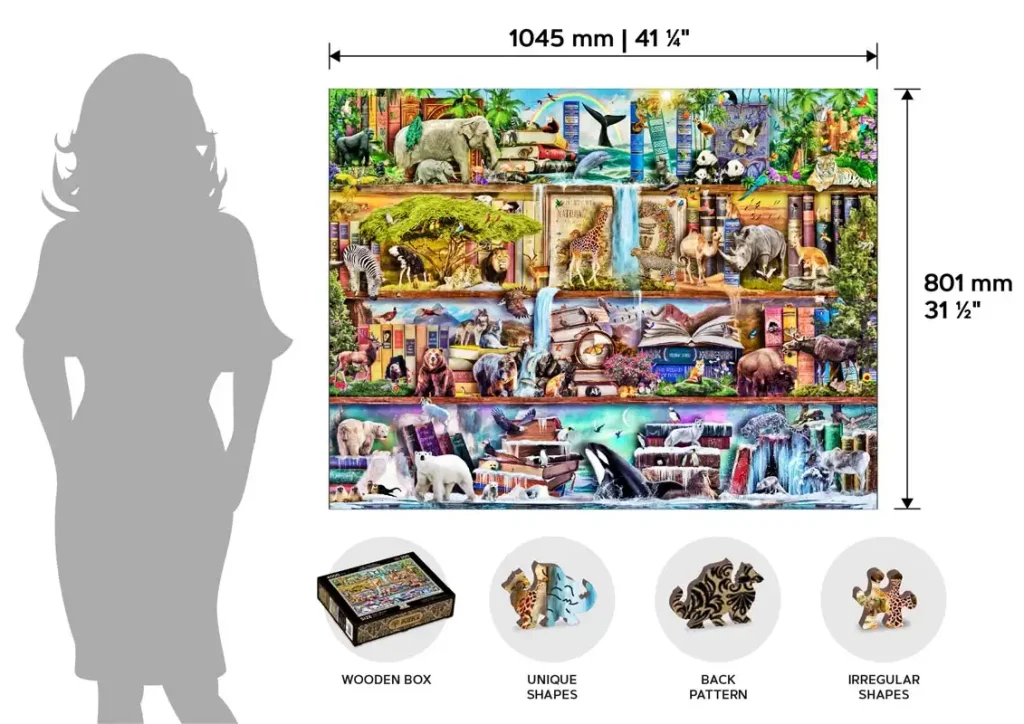 Characteristics
Series/Article
AN 4000-0141-XXXL
Age
14+
Number of elements.
4000 pcs
Number of whimsies
200 pcs
Assembled size
H: 30.0″ ( 76.1 cm )
W: 41.14″ ( 104,5cm )
Packaging size
H: 14.57″ ( 37 cm )
W: 11.02″ ( 28 cm )
D: 3.94″ ( 10 cm)
Packaging weight
7.385 lb (3,35 kg)
Puzzle thickness:
0,12" (3 mm)
Assembly time
36h
Artist
Aimee Sterward
Type of Cut
Animal
In conclusion, the "Amazing Animal Kingdom 4000" isn't merely an activity. It's an experience, a testament to nature's splendor, and a beautiful narrative waiting to unfold. Dive in, piece by piece, and let the story come alive.