The Beauty of the Wooden Puzzle Experience
Each piece of this Wooden Puzzle is not just a mere fragment; it's a ticket to the past. Relive memories as you connect each unique piece, intricately designed with a distinctive shape. Large, thematic elements, whether animals or landmarks, are intertwined within, ensuring the assembly process remains thrilling from start to finish.
More than Just a Game
Perfect for adults and children over 14 years of age, this puzzle is not just a pastime—it's an art. Its vibrant colors dance together to form an image that radiates warmth and nostalgia. Such an intricate design means every session of piecing together becomes a moment of discovery.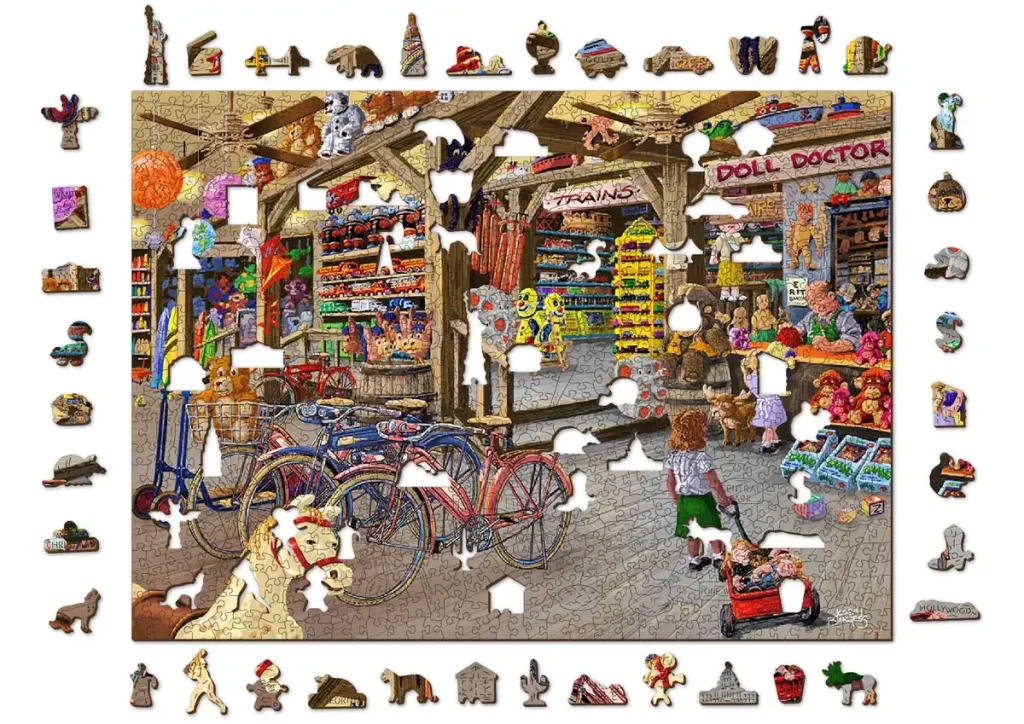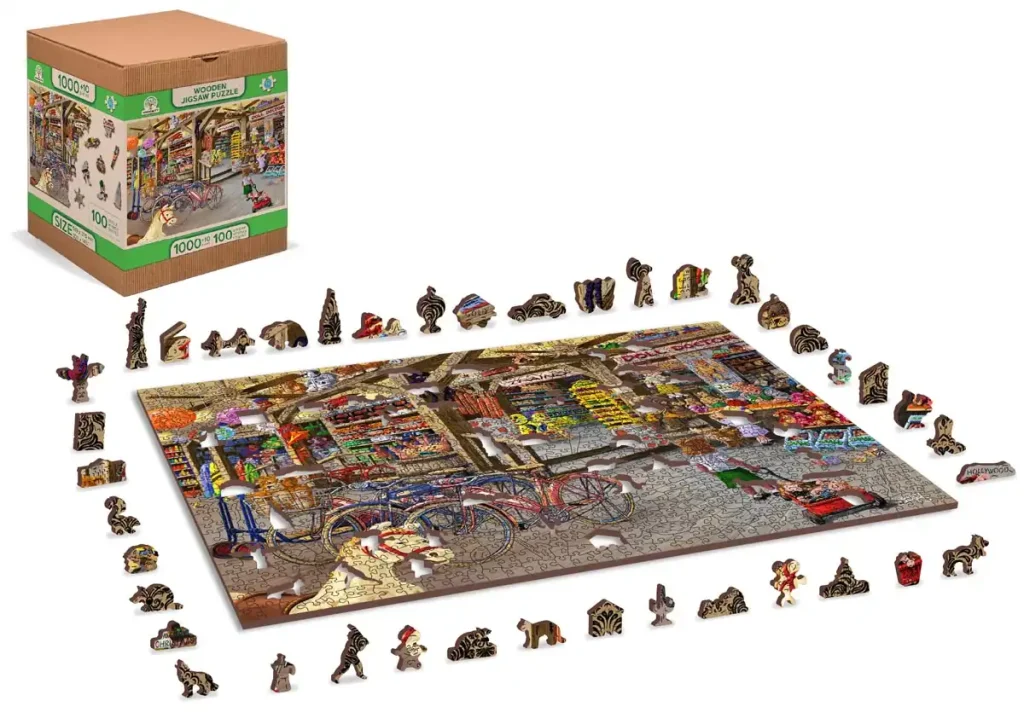 A Gift to Remember
Seeking the perfect present? Look no further. Gift your loved ones an experience they can cherish—a journey through time, a challenge, and ultimately, a masterpiece they can proudly display on their wall.
Bringing Families Closer
Piecing together this puzzle is an exquisite way to spend quality time with family. It offers a serene escape from the digital world, fostering connections and sparking conversations.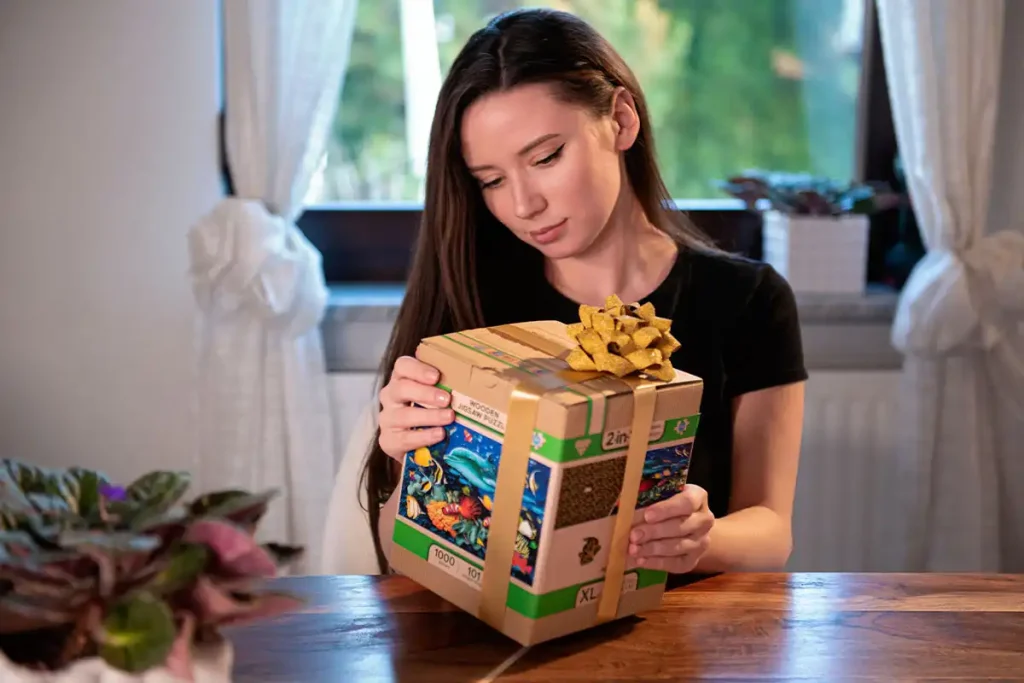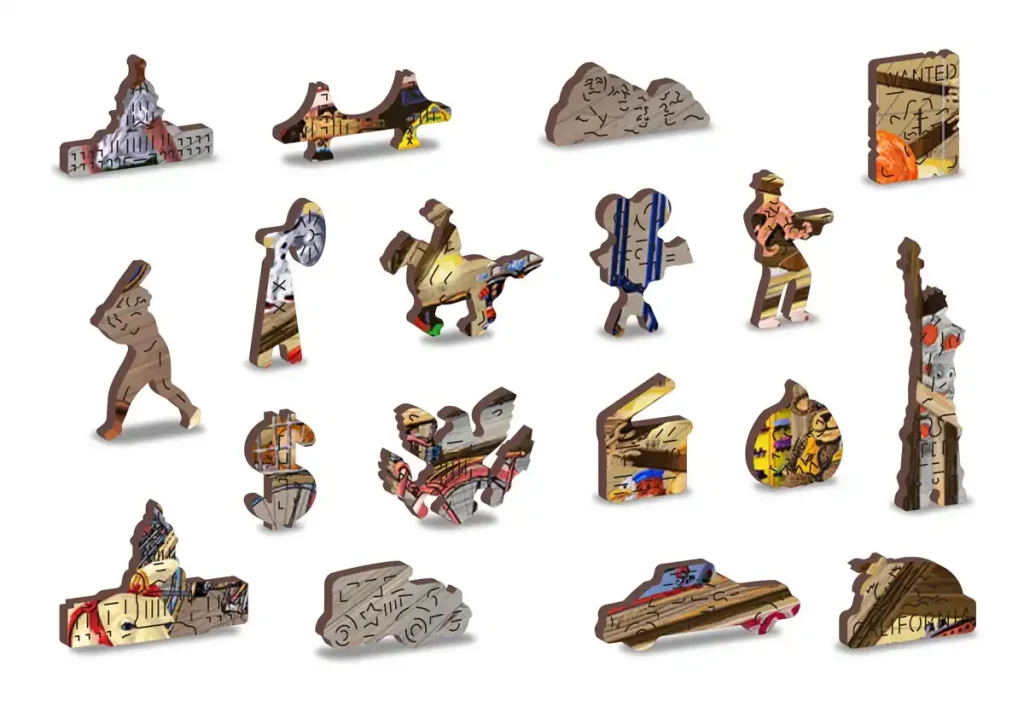 Double the Fun
The magic doesn't stop at the vivid depiction of the toyshop. Turn the pieces around, and you'll find a pattern designed to assist you in the assembly. It's a two-sided experience, doubling the joy of the puzzle-solving process!
Every Puzzle Tells a Story
Our commitment is to deliver a unique experience with each product. So, whether you're exploring puzzles featuring animals or travel, expect distinct elements representing the theme, from majestic creatures to iconic landmarks.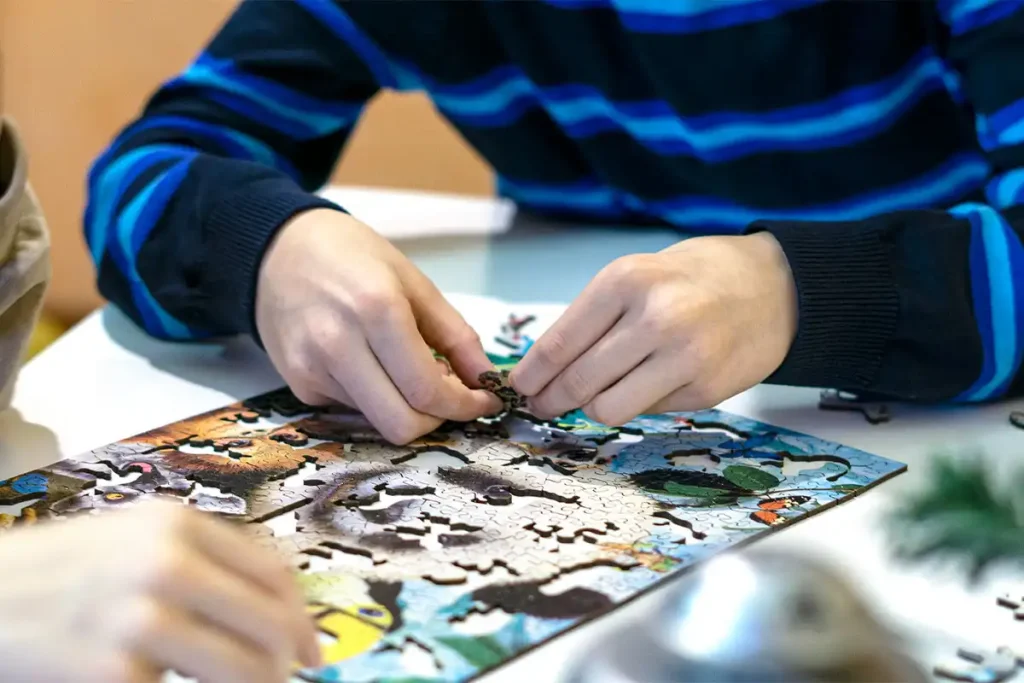 Characteristics
Series/Article
US 0044-XL
Age
14 +
Number of elements
1000 pcs
Number of whimsies
100 pcs
Assembled size
H: 20.43" (51,9 cm)
W: 14.76" (37,5 cm)
Packaging size
H: 7.87" (20 cm)
W: 6.57" (16,7 cm)
D: 6.57" (16,7 cm)
Packaging weight
1,34 lb (0,61 kg)
Puzzle thickness
0.12″ (0,3 cm)
Assembly time
13h
Artist
Joseph Burgess
Type of Cut
USA
Back side
Artistic Decor
Once completed, this puzzle transitions from a game to a decorative piece. It's not just a testament to your patience and skill, but also a beautiful art piece that can elevate any space.
In conclusion, the "In The Toyshop 1000" isn't merely about joining pieces. It's about reliving memories, forming bonds, and creating art. Embrace the journey, cherish the process, and celebrate the masterpiece you craft with your own hands.