Relive History with this Wooden Puzzle
Embarking on this Wooden Puzzle journey, you'll be transported to a vivid tale of yesteryears. The canvas bursts to life with vintage cars, surrounded by numerous individuals, encapsulating a unique snapshot of time.
Brilliance in Imagery and Color
Experience a palette of vibrant hues that portray the illustrious past of automobile history. Each retro vehicle and character is illustrated with dazzling colors, ensuring a captivating assembling journey.
Distinctive and Intriguing Pieces
Every piece stands apart, each carved with its unique shape. Further enhancing the experience are larger, themed elements – from animals to landmarks, making the entire assembly process even more captivating.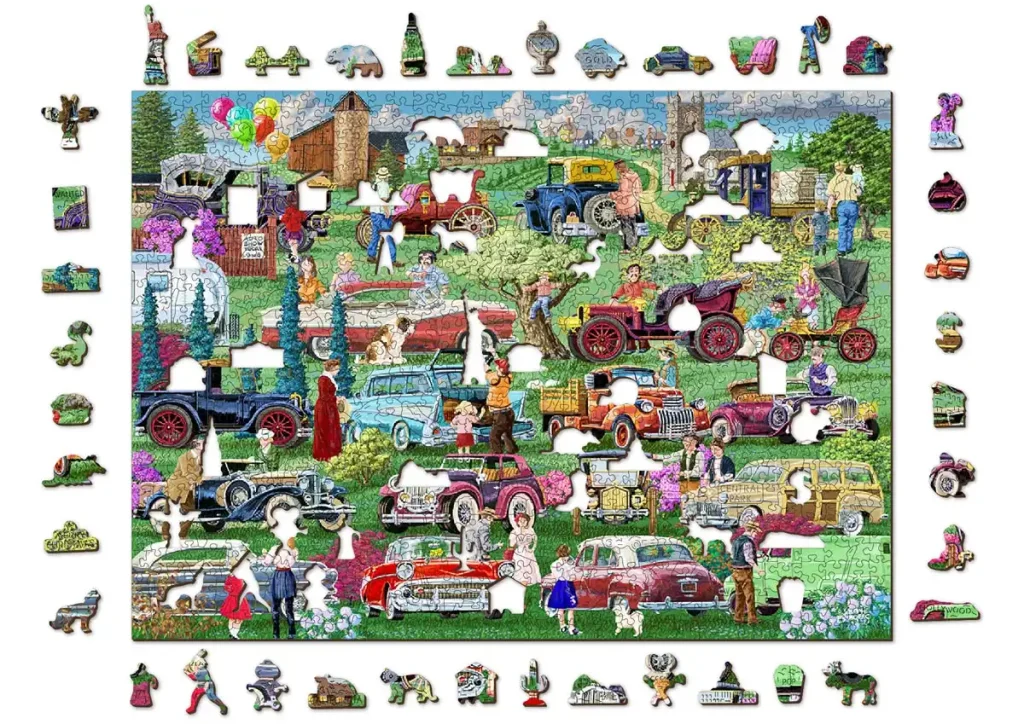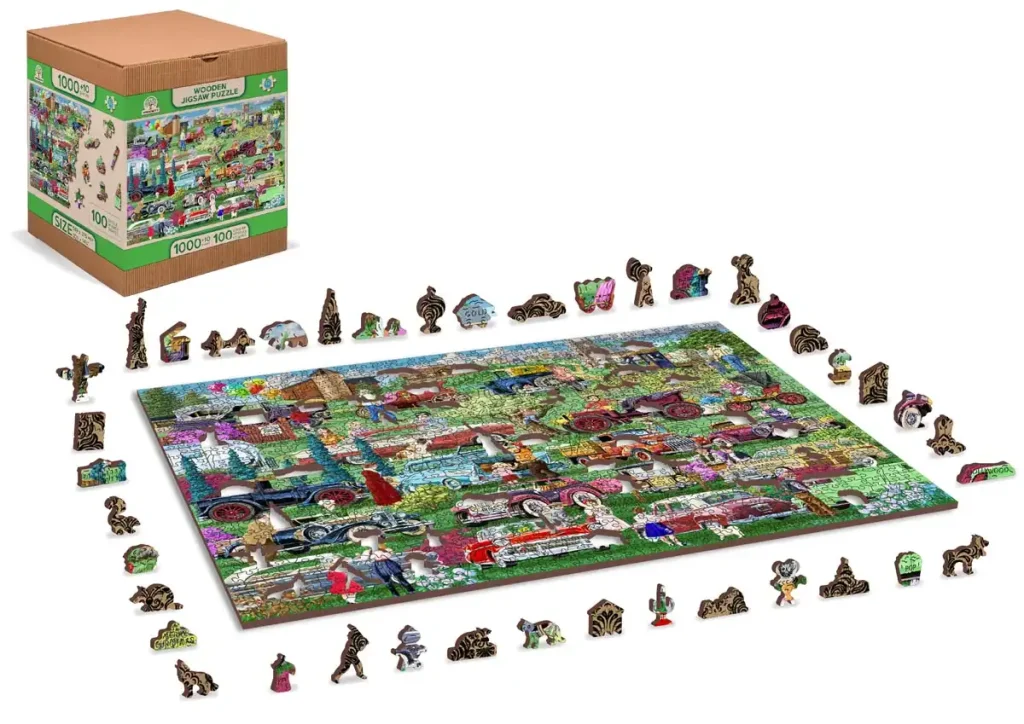 Suitable for a Wide Age Range
Whether an adult or a teenager aged 14 and above, this art piece promises an engaging experience for all. Delve deep into this radiant world and explore the allure of the golden automobile era.
An Unforgettable Gift
In search of a memorable present? This depiction of vintage cars and bygone eras isn't just an engaging activity, but also a cherished keepsake. It's an invitation to hours of entertainment and unforgettable memories.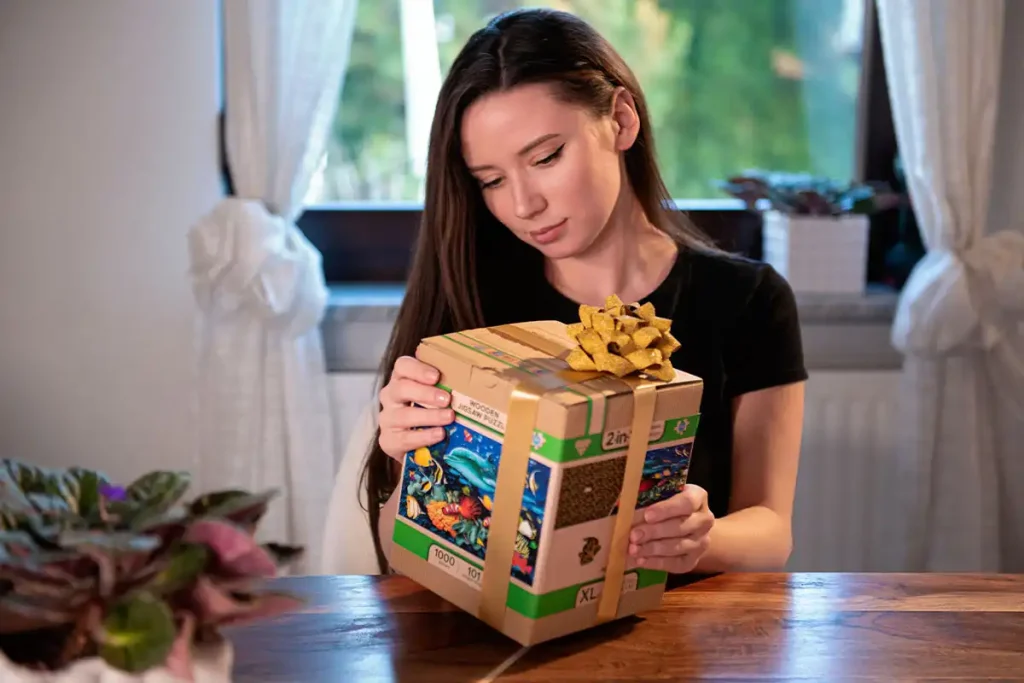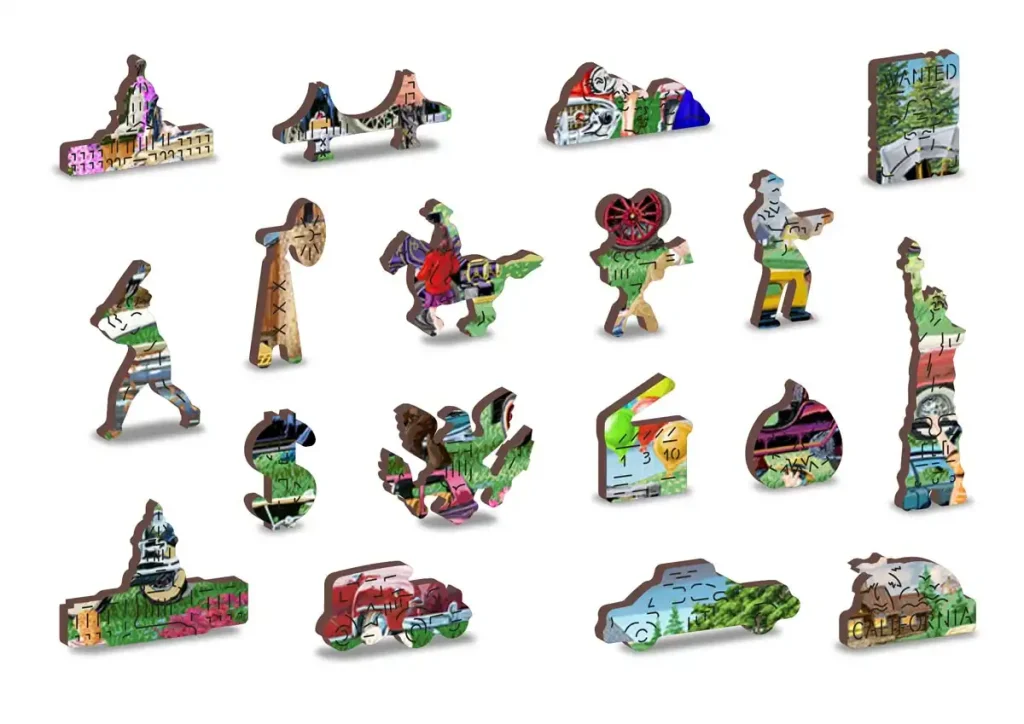 Double the Detail
With intricate patterns on both sides, the pieces offer subtle hints that can assist in your assembly. The designs on the reverse side present both a challenge and an aid, adding layers to your assembling venture.
Cherished Moments with Loved Ones
Piecing together this masterpiece is a splendid way to bond with family members. It transcends being a mere pastime, evolving into a shared expedition of discovery and camaraderie.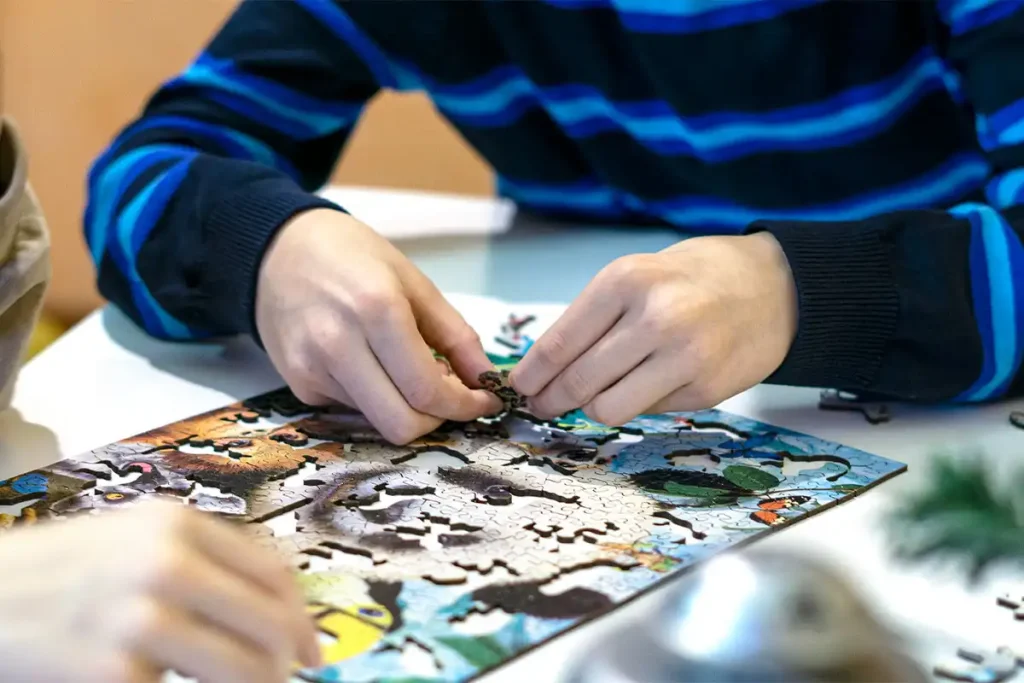 From Assembling to Adorning
Once you've pieced together this narrative, it deserves to be showcased. Designed to double as a stunning wall décor, it ensures that memories of your collaborative efforts remain visible, narrating tales of automobile history.
Characteristics
Series/Article
US W 1010-0059-XL
Age
14 +
Number of elements
1000 pcs
Number of whimsies
100 pcs
Assembled size
H: 20.43" (51,9 cm)
W: 14.76" (37,5 cm)
Packaging size
H: 7.87" (20 cm)
W: 6.57" (16,7 cm)
D: 6.57" (16,7 cm)
Packaging weight
1,34 lb (0,61 kg)
Puzzle thickness
0.12″ (0,3 cm)
Assembly time
13h
Artist
Joseph Burgess
Type of Cut
USA
Back side
Every Cut Tells a Story
Each set resonates with its thematic essence. Sets centered around animals include unique fauna-shaped pieces, while those about travels exhibit landmarks from diverse corners of the world.
In wrapping up, the Vintage Car 1000 isn't just a leisurely activity; it's an artistic voyage through time. Assemble to rekindle historic memories, value the moments with family, and possess a piece of decor that reverberates with tales from a forgotten era.