Unveil the Elegance of the Victorian Mansion 4000 Wooden Puzzle
Step into the breathtaking world of the Victorian Mansion 4000 and immerse yourself in a unique, highly detailed setting. The scene depicted showcases an open Victorian mansion with a rich tapestry of life—a library with a reading man, a dining room with people savoring a meal, a ballroom, a cellar, and multiple bedrooms, each portraying a unique atmosphere.
Vivid Colors Come to Life
The color scheme of this product is vibrant and detailed, transforming each component into a piece of visual art. As you join these pieces together, you're not just solving a challenge; you're participating in a visual journey.
Distinctive Elements
Every component is unique in shape, making the assembly process a stimulating exercise for your cognitive skills. Furthermore, the inclusion of larger, special shapes, such as animals or landmarks, provides an added layer of excitement during your building adventure.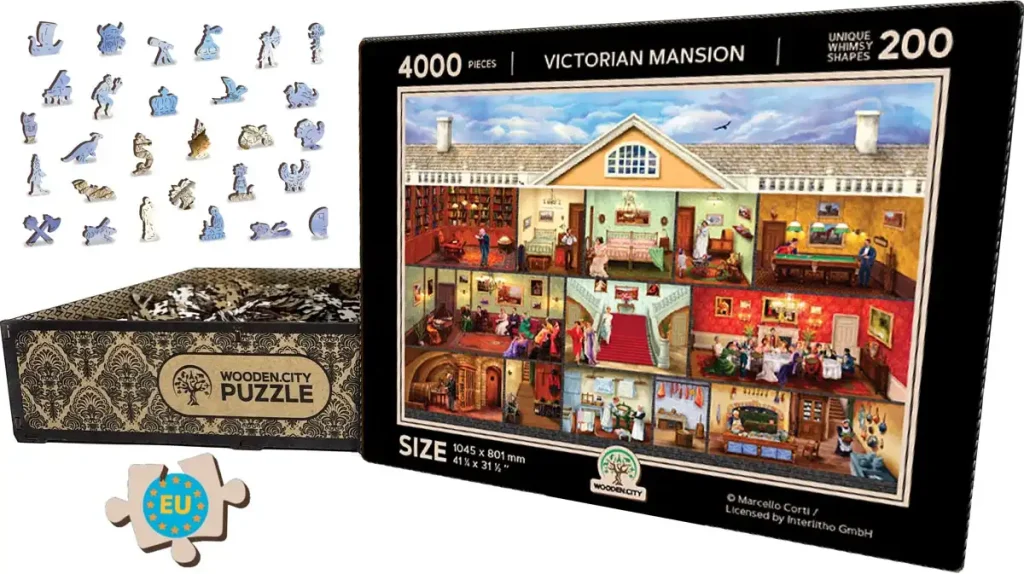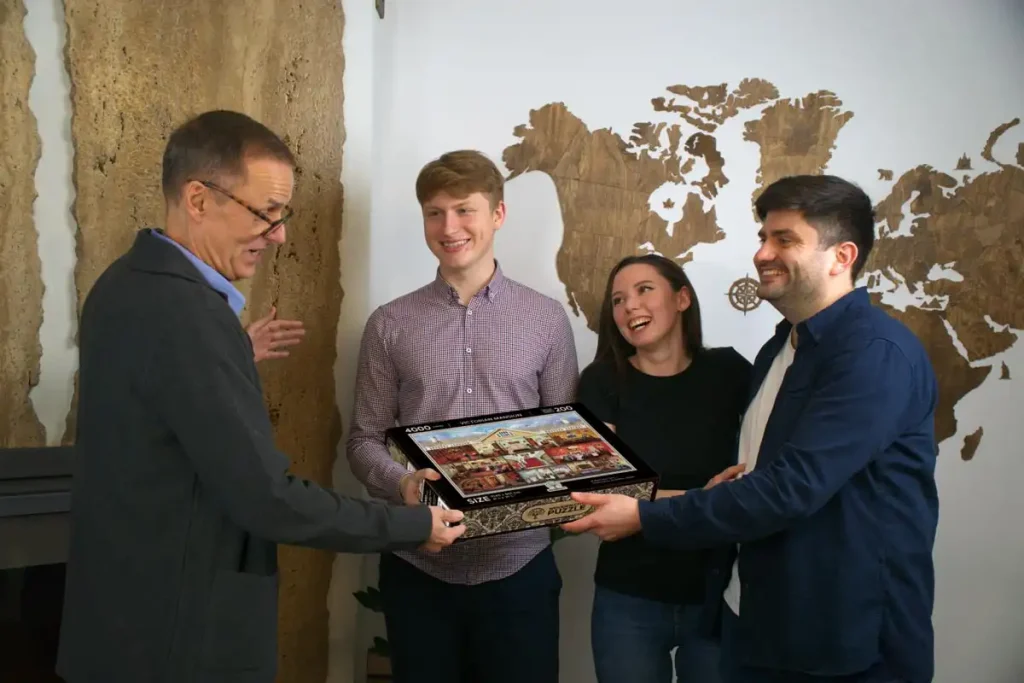 An Ideal Gift
Searching for a unique and memorable gift? Look no further. Ideal for birthdays, holidays, or other special occasions, this is more than a gift; it's an unforgettable experience suitable for anyone above the age of 14.
Stunning Home Décor
Upon completion, you will find that this work of art is not just an enjoyable pastime but also an exquisite piece of home décor. Its intricate design and bold colors make it an eye-catching addition to any living space.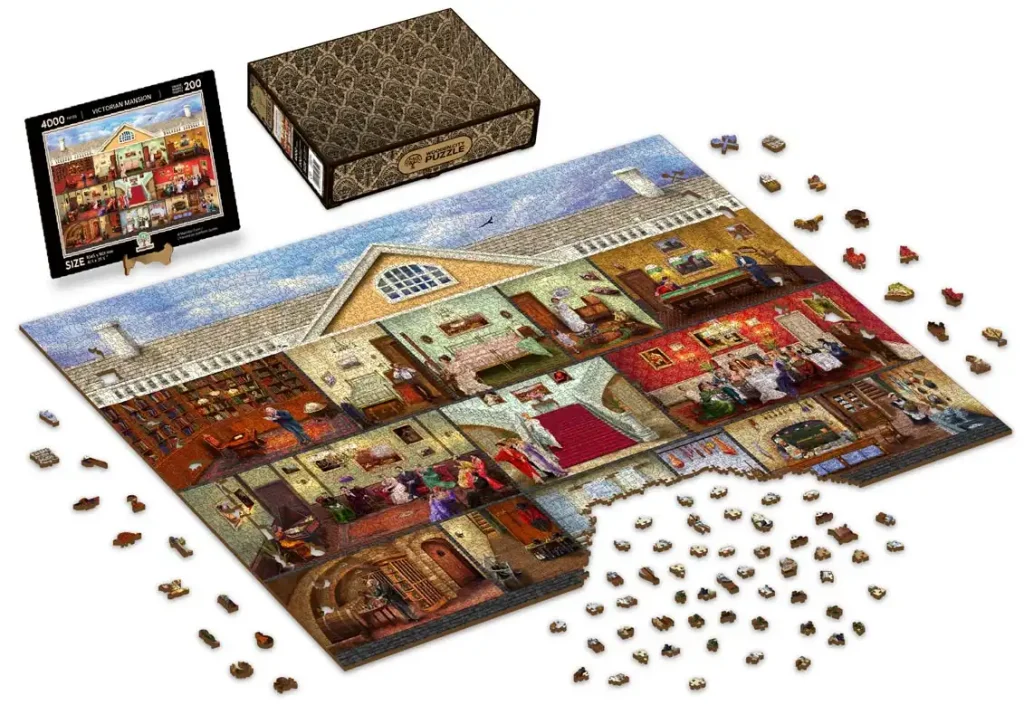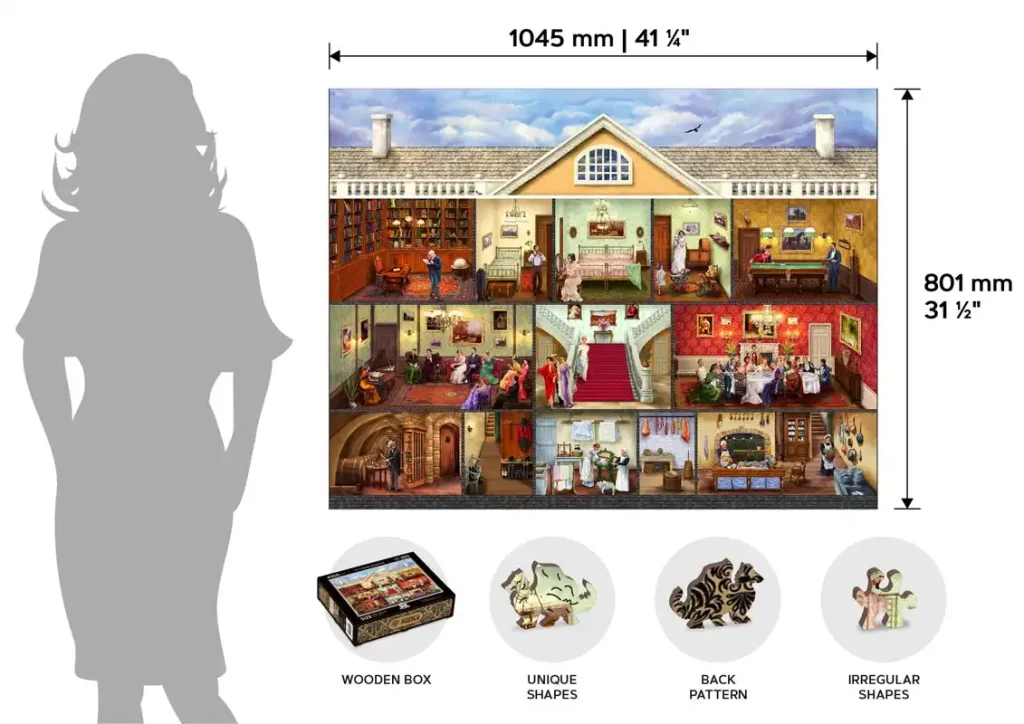 Quality Time with Family
Assembling this masterpiece is not just an individual endeavor but also an excellent way to create beautiful memories with your family. It's an intellectually and emotionally enriching experience that all can partake in.
Thematic Cuts
Every item in our collection stands out for its thematic intricacies. In animal-themed options, you'll find elements shaped like different animals. Similarly, travel-themed options will showcase landmarks from around the world.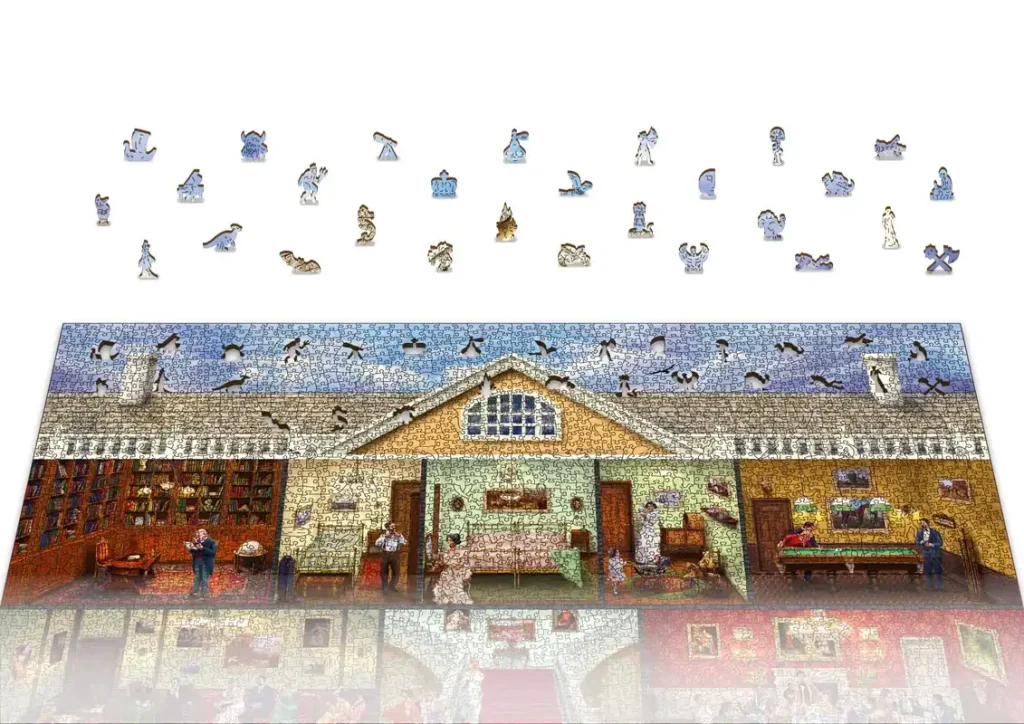 Added Complexity
The two-sided design means that each piece has a pattern on its reverse side, which can be helpful during assembly. This dual-sided feature enhances the overall building experience, adding another layer of depth.
Characteristics
Series/Article
BR W 4000-0052-XXXL
Age
14+
Number of elements.
4000 pcs
Number of whimsies
200 pcs
Assembled size
H: 30,0″ ( 76,1 cm )
W: 41.14″ ( 104,5cm )
Packaging size
H: 14.57″ ( 37 cm )
W: 11.02″ ( 28 cm )
D: 3.94″ ( 10 cm)
Packaging weight
7.385 lb (3,35 kg)
Puzzle thickness:
0,12" (3 mm)
Assembly time
36h
Artist
Marcello Corti
Type of Cut
Britain
In conclusion, the Victorian Mansion 4000 stands out as an interactive work of art, an ideal gift, a beautiful piece of home décor, and a perfect family bonding activity. Once completed, it can even adorn your wall, leaving you with a long-lasting keepsake of a fulfilling experience.