Experience the Intricacy of This Wooden Puzzle Adventure
The Patch Crazy 1000 invites you to embark on a captivating journey, piecing together a mesmerizing image of a denim pocket adorned with myriad patches of various styles.
The Essence of Vibrant Artistry
Each piece comes alive with radiant colors, immersing you into a universe where every patch tells its own story. From punk rock motifs to vintage designs, the denim pocket turns into a canvas of style and creativity.
Unique in Every Sense
No two components are the same. Each carries its distinctive shape, making the assembly process not just a task, but an adventure. With thematic cuts at its core, this product introduces elements like animals or iconic landmarks, according to its theme, adding layers of excitement to your experience.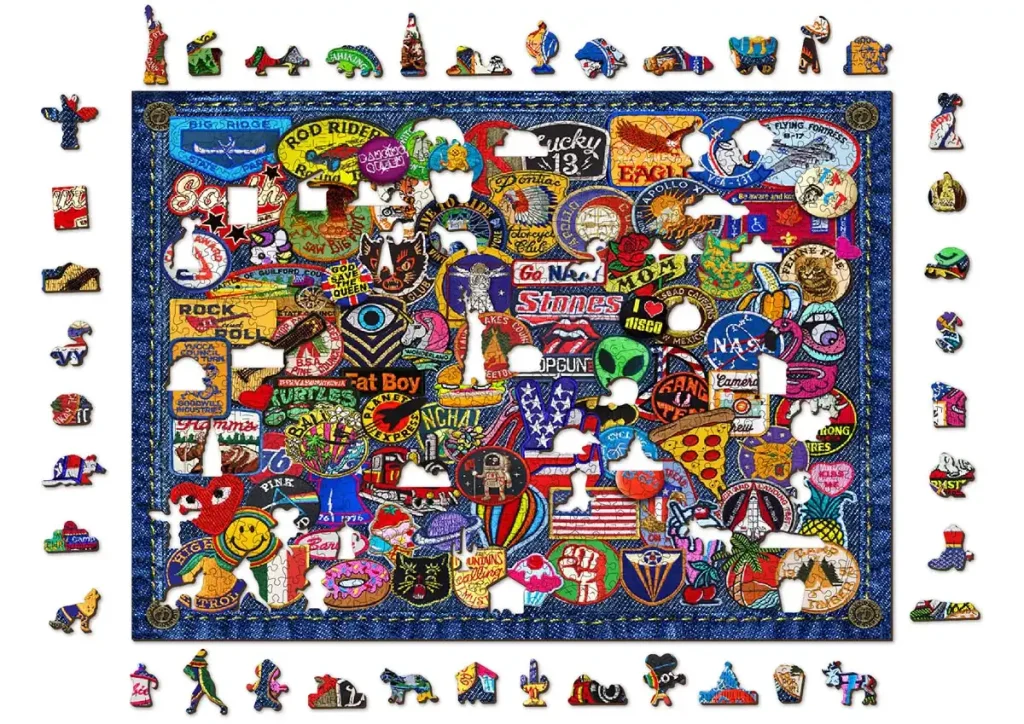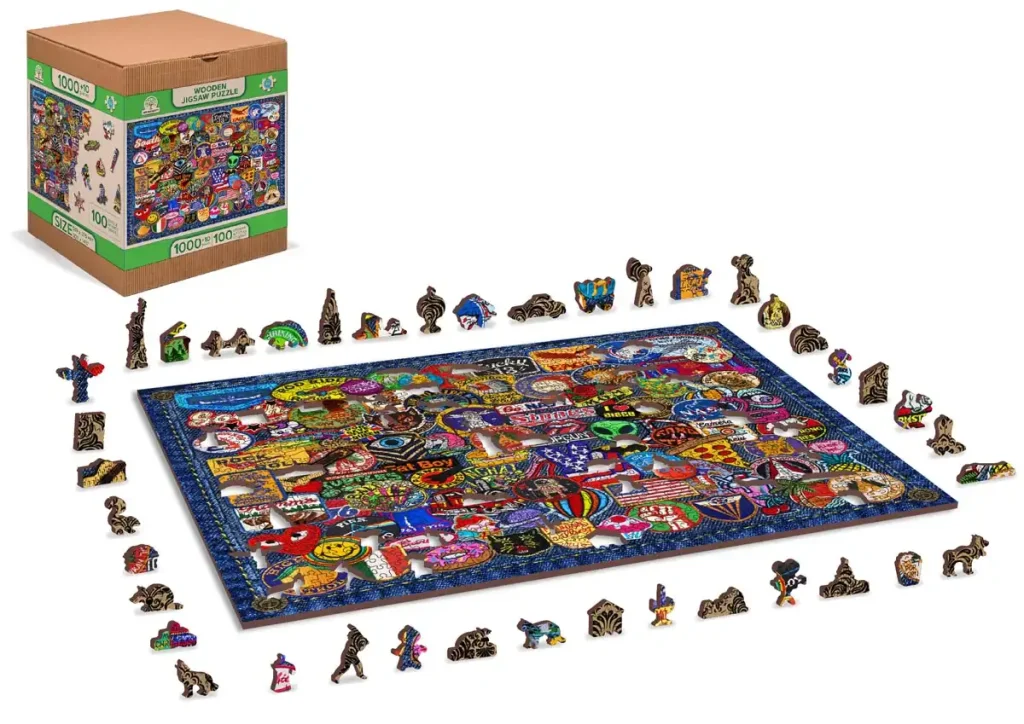 Perfect for All Enthusiasts
Whether you're an adult or a teenager above 14, this creation promises endless hours of fun and challenge. Its intricacies ensure it's not just a game, but also an exploration of art, patience, and detail.
An Ideal Gift Selection
Searching for a memorable present? Look no further. The Patch Crazy 1000 is not just a pastime but a beautiful journey through art and intricacy. It's a perfect choice for birthdays, anniversaries, or just because.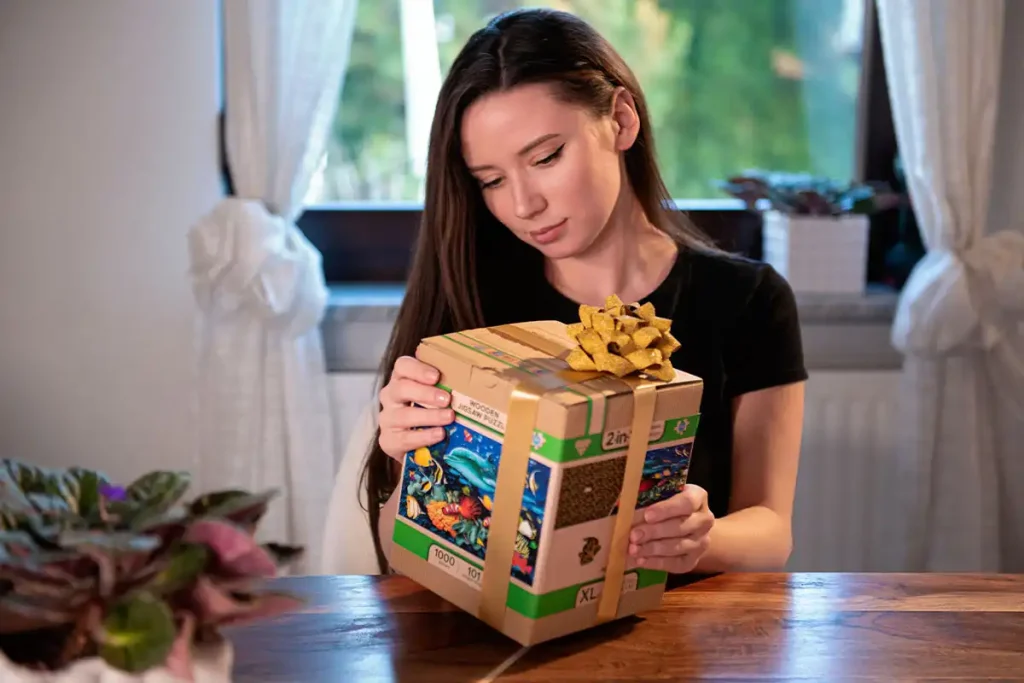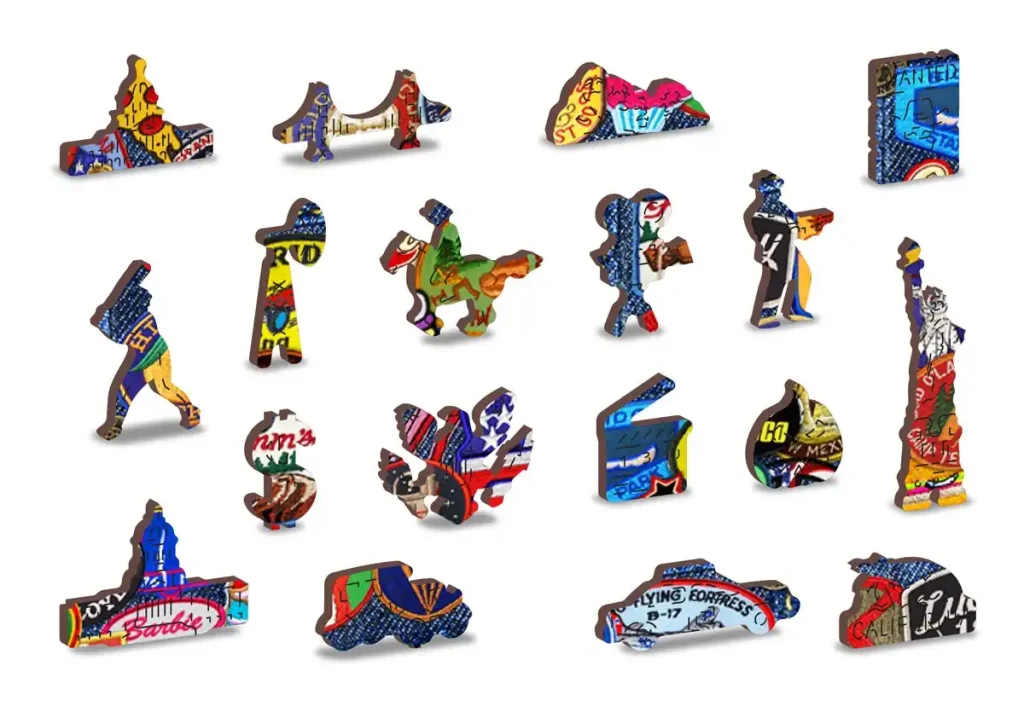 Double the Mystery with Dual-sided Details
Each component holds a secret on its reverse side – a pattern designed to aid you. Whether you choose to use this clue or revel in the challenge is up to you, but it's certain to enhance the thrill of assembly.
More Than Just a Game
Assembling this masterpiece is a fantastic way to bond with family, creating memories and sharing stories. It's an ode to togetherness, a way to reconnect, and a chance to create something beautiful together.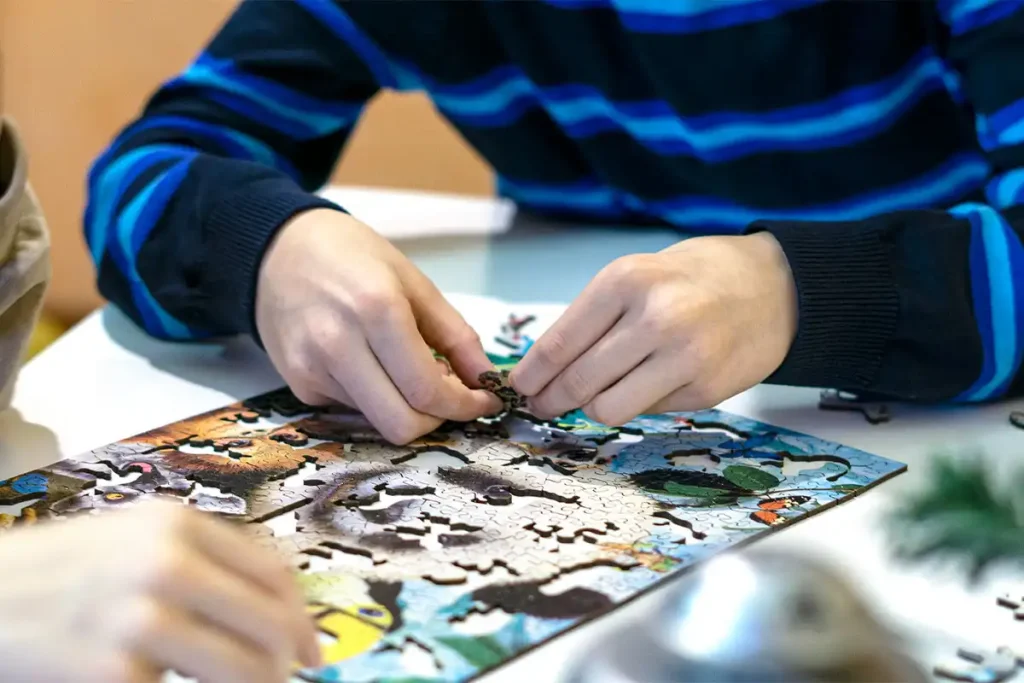 Characteristics
Series/Article
US 1010-0140-XL
Age
14 +
Number of elements
1000 pcs
Number of whimsies
100 pcs
Assembled size
H: 20.43" (51,9 cm)
W: 14.76" (37,5 cm)
Packaging size
H: 7.87" (20 cm)
W: 6.57" (16,7 cm)
D: 6.57" (16,7 cm)
Packaging weight
1,34 lb (0,61 kg)
Puzzle thickness
0.12″ (0,3 cm)
Assembly time
13h
Artist
Lewis T Johnson
Type of Cut
USA
Back side
A Masterpiece of Decor
Once your journey concludes, it doesn't have to be stashed away. The completed work stands as a testament to your perseverance, making for an elegant wall piece that evokes memories of the time spent and the stories shared.
In conclusion, the Patch Crazy 1000 isn't just another activity; it's a journey, an artwork, a story waiting to be told. Whether you choose to indulge alone or with loved ones, it promises an experience like no other, beckoning you to dive in, one piece at a time.