A Mesmerizing Journey: The Magic of Wooden Puzzle
Dive deep into this captivating domain, where each segment reveals a narrative of melodies and harmonies. The scene showcases a castle, resonating with the dulcet tunes of a violin, a guitar, and a saxophone, majestically poised as if floating on water. Within these walls, figures wander, lost in the serene aura of the music-filled surroundings.
Distinctive Artistry
Standout features of this artwork include its meticulously crafted components. Every piece is unique, each with its distinctive shape. Enriching the assembly experience are the large thematic segments – be it wildlife or iconic landmarks, each segment narrates a tale of its own.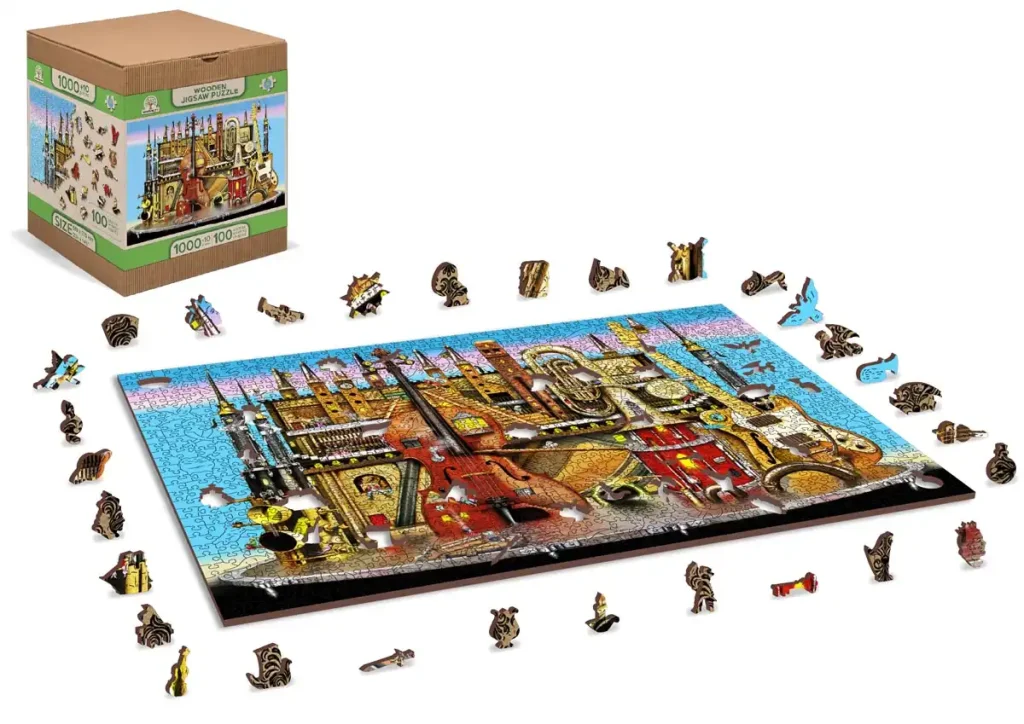 Cherished Moments with Family
Assembling this masterpiece is a shared journey of discovery, offering a delightful chance for family bonding. With designs ranging from captivating wildlife to alluring travel destinations, every segment tells its story. And, adding an element of surprise, the two-sided design – the reverse of each piece showcases a design, lending a helping hand in your assembly adventure.
An Exquisite Gift
In search of a unique present? Introduce the recipient to a world where narratives and tunes meld seamlessly. The Music Castle 1000 is not just an activity; it's an odyssey waiting to be embarked upon, an impeccable gift choice for adults and youngsters over 14.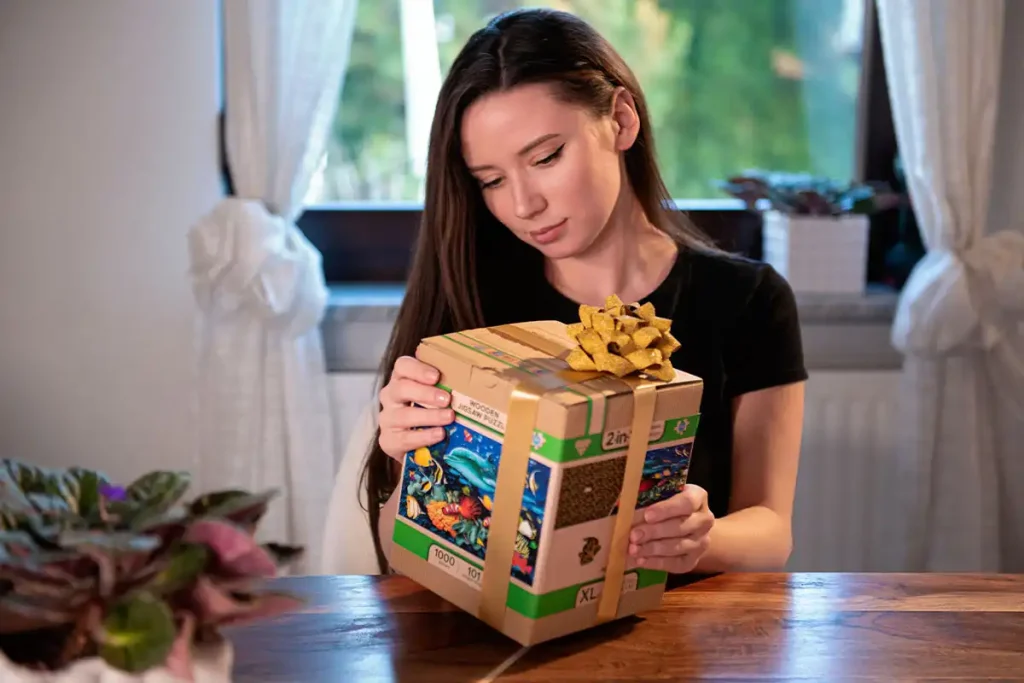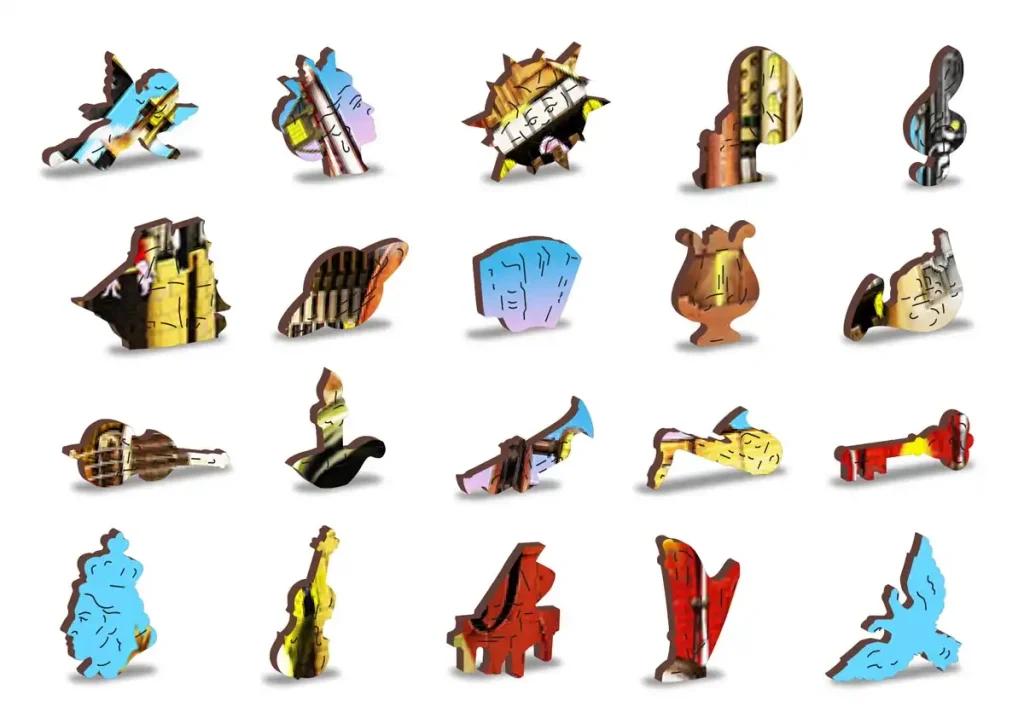 Graceful Wall Art
Upon completion, this musical narrative stands as a testament to one's dedication and artistry. An elegant addition to any room, it effortlessly transforms into a conversation piece, adding a touch of elegance to any space.
Vibrant Tones & Shades
The selection of colors breathes life into this masterpiece. Each shade, chosen with care, mirrors the moods and tones of the instruments and the tranquil ambiance of the castle.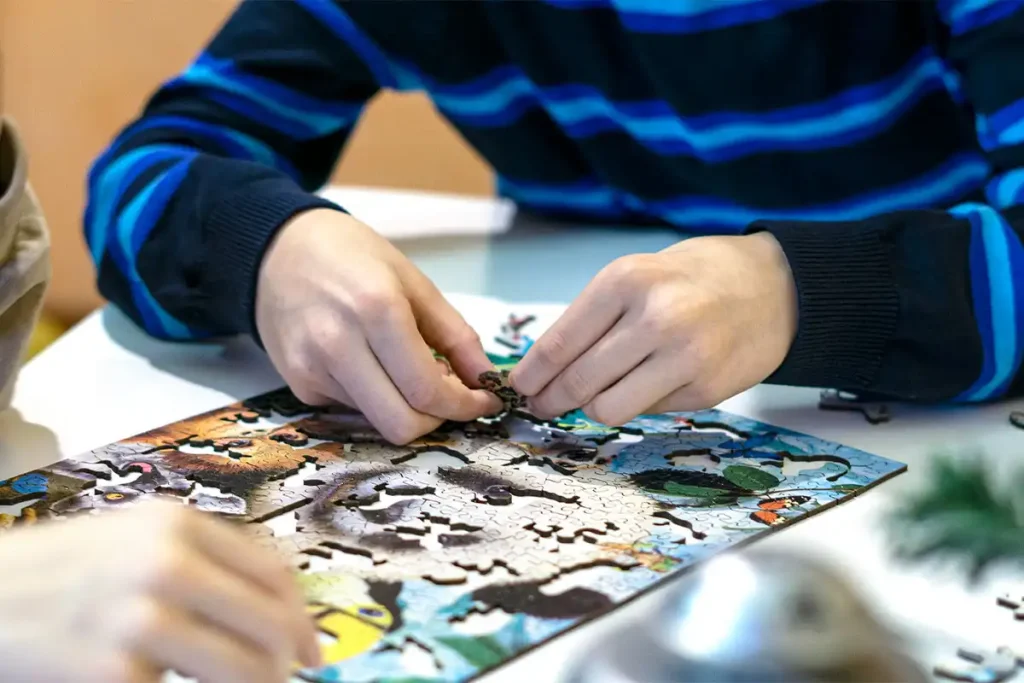 Characteristics
Series/Article
LB 1010-0129-XL
Age
14 +
Number of elements.
1000 pcs
Number of whimsies
100 pcs
Assembled size
H: 20.43" (51,9 cm)
W: 14.76" (37,5 cm)
Packaging size
H: 7.87" (20 cm)
W: 6.57" (16,7 cm)
D: 6.57" (16,7 cm)
Packaging weight
1,34 lb (0,61 kg)
Puzzle thickness:
0.12″ (0,3 cm)
Assembly time
13h
Artist
Colin Thompson
Type of Cut
Library
Back side
To conclude
The Music Castle 1000 is not merely a recreational activity. It's an exploration, an experience, a journey. It beckons you into a world where every segment holds a secret, a memory waiting to be unearthed. Embark on this voyage, for it's not just about crafting an image, but creating lasting memories.