A Unique Wooden Puzzle Experience
Our Enchanted Tales Wooden Puzzle promises a journey to a realm of imagination. As you piece it together, watch a wondrous tale unfold – a magical book with characters that come alive! Discover the hidden realms where dragons soar the skies, delicate fairies flutter about, and various magical beings reside.
A Captivating Image
Not only will you meet mythical creatures, but you'll also marvel at intricately illustrated castles, whimsical houses, and a myriad of spellbinding characters – all highlighted with vibrant colors. Every piece holds a fragment of a broader story, waiting for you to piece together.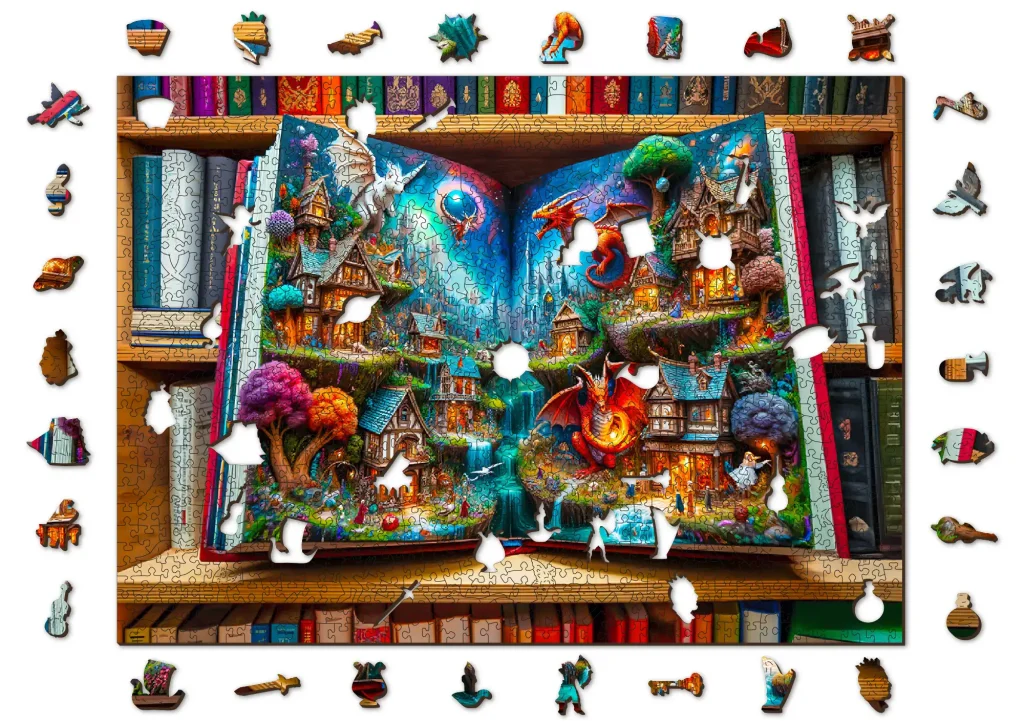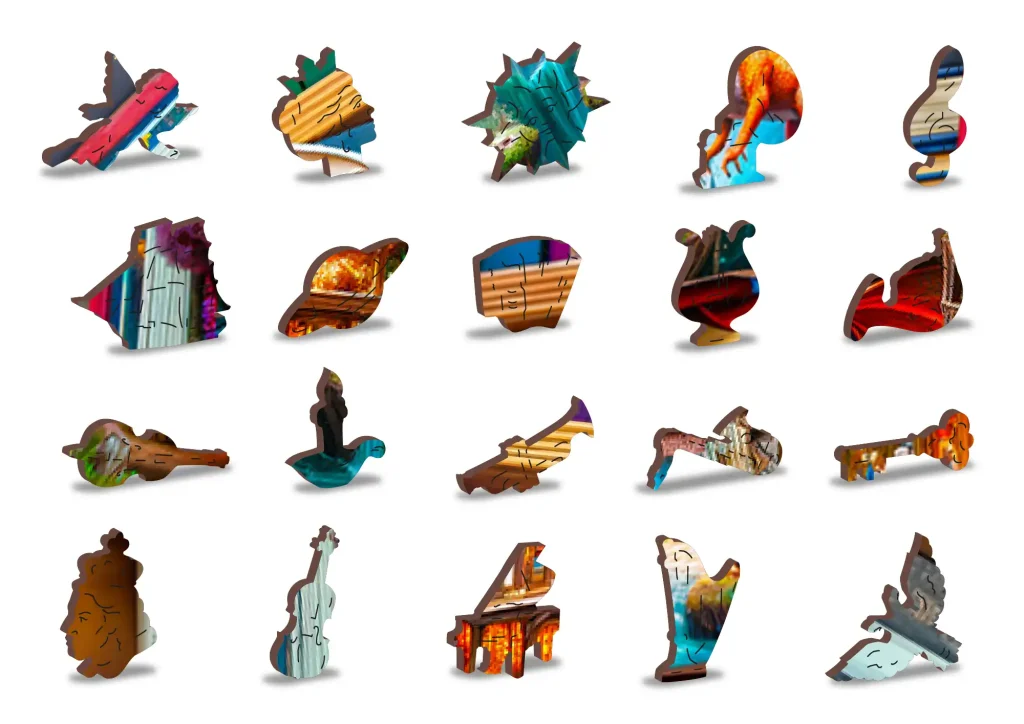 Exceptionally Crafted Elements
Each piece of the jigsaw boasts a unique shape, ensuring no two are alike. Further enriching the experience are the larger thematic pieces, ranging from creatures to landmarks, making the assembling process even more fascinating.
An Ideal Gift Choice
Seeking a present that stands out? This product serves as a perfect gift for adults and children aged 14 and up. It's not just a jigsaw; it's an invitation to an enchanting tale waiting to be discovered.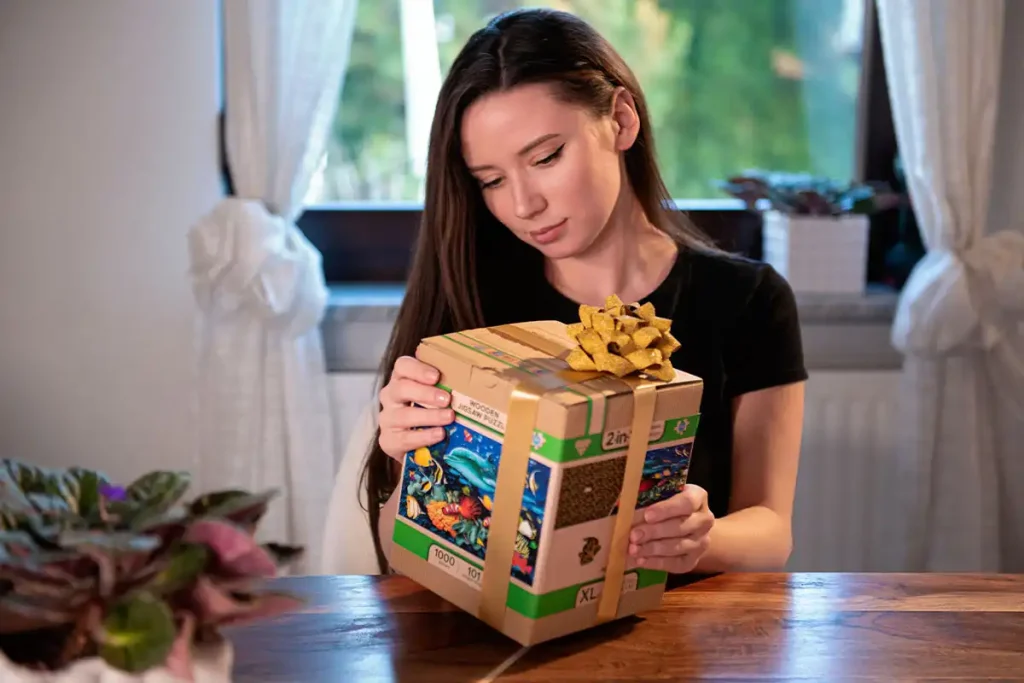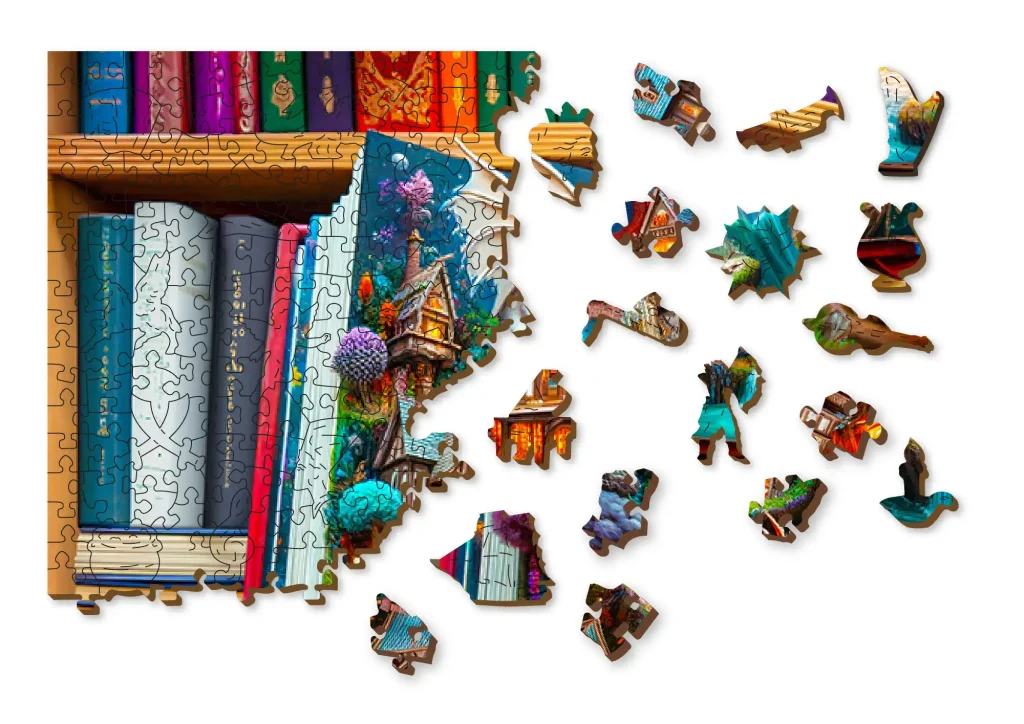 Perfect As Wall Decor
Once completed, this magnificent portrayal of an enchanted world can grace your walls, becoming a conversation piece for guests and a source of pride for its assembler.
Quality Time with Family
Engaging in the assembly of this jigsaw provides an excellent opportunity to bond with family. It's more than just piecing together shapes; it's about creating memories and collaborating on a shared goal.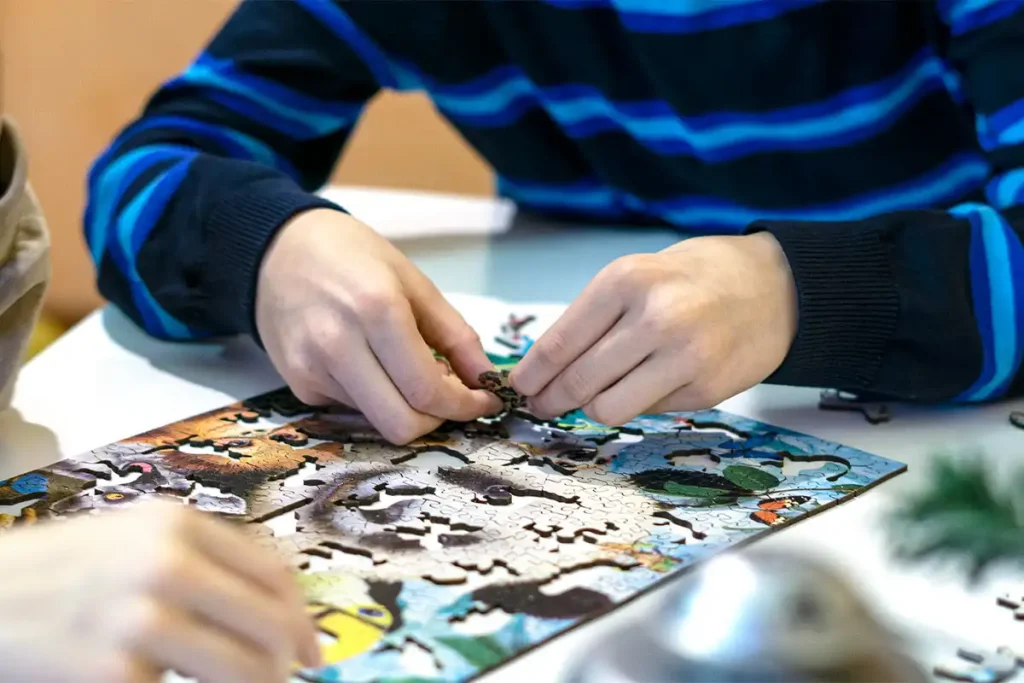 Thematic Precision Cut
Our commitment to detail isn't just skin deep. Every piece boasts a thematic precision cut. That means, in a wildlife-themed jigsaw, expect unique animal-shaped pieces, and in travel themes, enjoy landmarks from various countries.
Characteristics
Series/Article
NB 0801-XL
Age
14+
Number of elements
1000 pcs
Number of whimsies
100 pcs
Assembled size
H: 20.43" (51,9 cm)
W: 14.76" (37,5 cm)
Packaging size
H: 7.87" (20 cm)
W: 6.57" (16,7 cm)
D: 6.57" (16,7 cm)
Packaging weight
1,34 lb (0,61 kg)
Puzzle thickness
0,12" ( 3 mm)
Assembly time
13h
Type of Cut
Library
Back side
Beneficial Double-Sided Design
Adding to the challenge and appeal, every piece is double-sided. The reverse side showcases patterns aiding in the assembly process, making it a delightful blend of challenge and guidance.
In summary, the Enchanted Tales 1000 puzzle isn't merely an activity but a gateway to a fantastical world. Revel in its beauty, cherish the assembly process, and, once done, enjoy a piece of art that's a testament to your dedication and the magic of enchanted tales.