Experience the Enchantment of This Wooden Puzzle
Every Wooden Puzzle enthusiast will marvel at the craftsmanship evident in this exquisite piece. Not just an ordinary puzzle, but a journey into a fantastical realm.
Artwork That Mesmerizes
Beyond just assembling, indulge in the rich tapestry of vibrant colors that come alive with every piece you fit. A beautiful portrayal of dragons, castles, and fairytale heroes that is sure to captivate your imagination.
Uniqueness in Every Piece
The individuality of this product is unparalleled. Each piece boasts a distinctive shape, ensuring an engaging assembly process. In addition, the larger themed elements – be it creatures or landmarks, based on the theme, add depth and intrigue, making the experience all the more enchanting.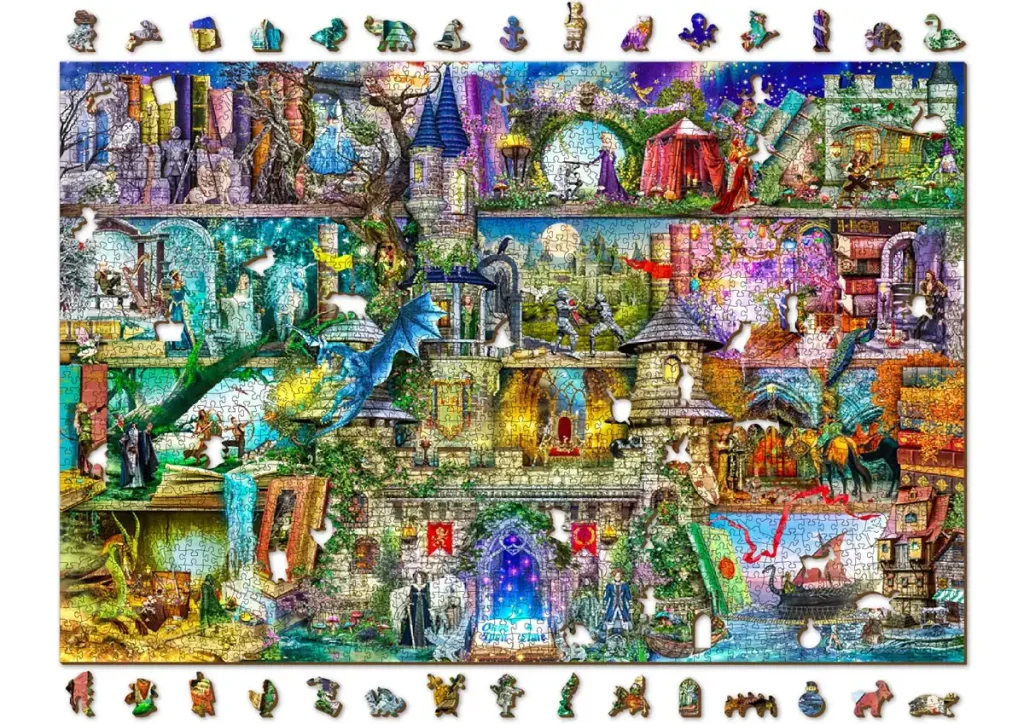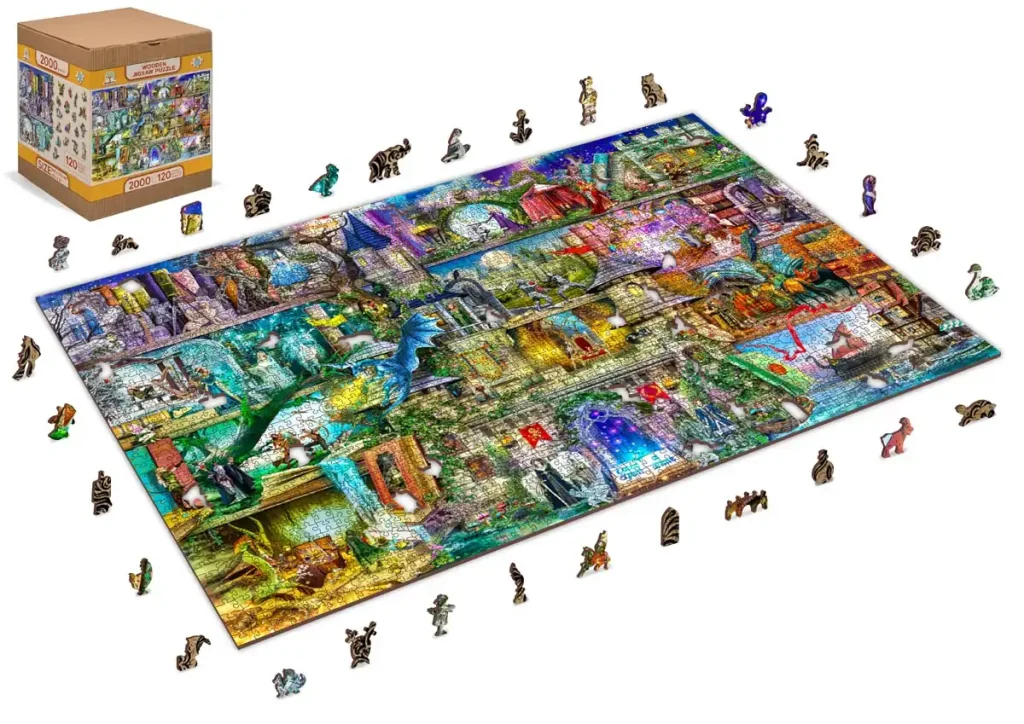 A Gift Like No Other
If you're looking for that perfect present, look no further. This piece speaks to those who appreciate beauty, challenge, and tales of yore. Gift this to someone special, and let them embark on a unique fairytale journey.
Turn Your Wall Into a Fairytale
Don't just box it up after completion. The finished masterpiece serves as a beautiful wall art piece. The perfect way to add a hint of magic and wonder to your living space.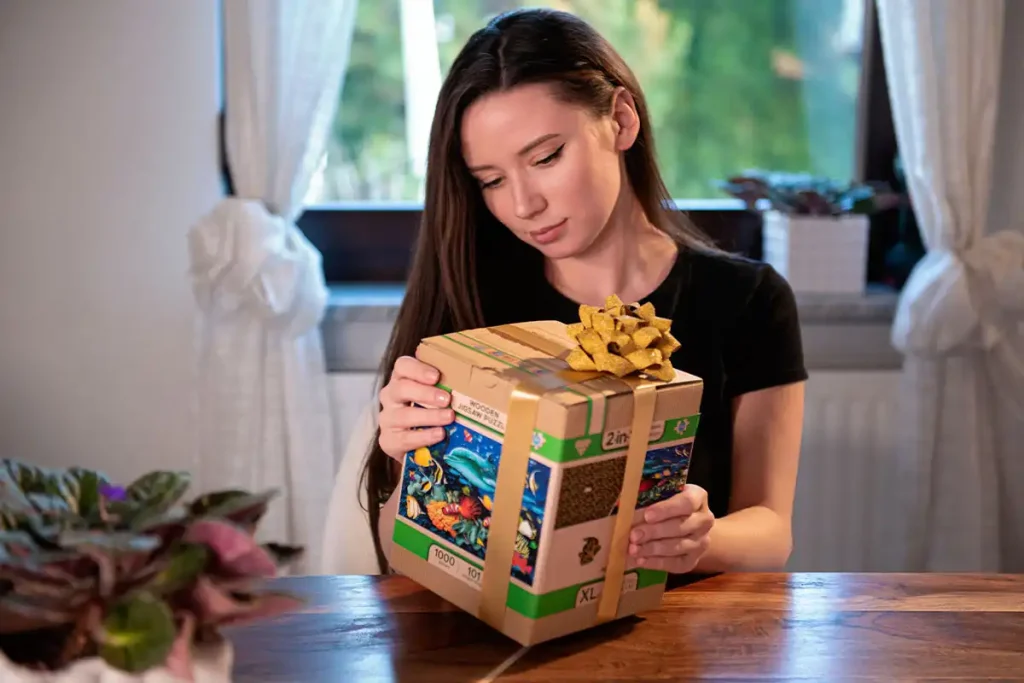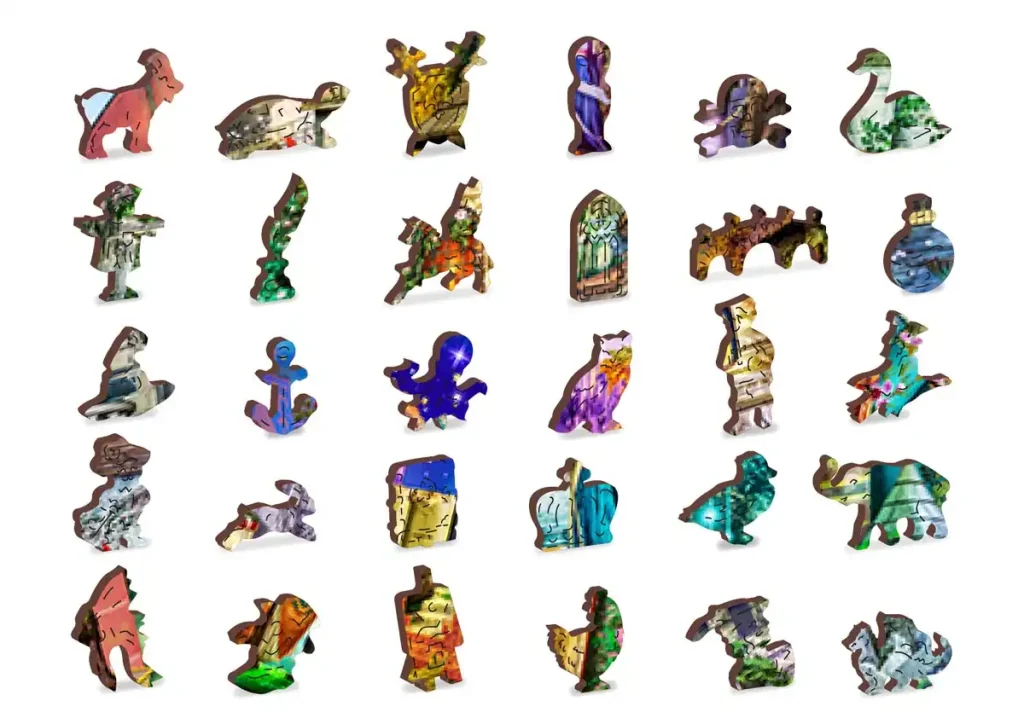 Thematic Cuts for Enhanced Experience
Every product carries its own thematic cut. In ones with animals, expect to find unique animal-shaped elements. Travel-themed ones will surprise you with elements resembling global landmarks, adding layers to your assembly adventure.
More Than One Side to Explore
An additional feature to assist you; the reverse side of each piece showcases a pattern to aid your assembly. This touch ensures an enthralling and yet slightly eased assembly experience.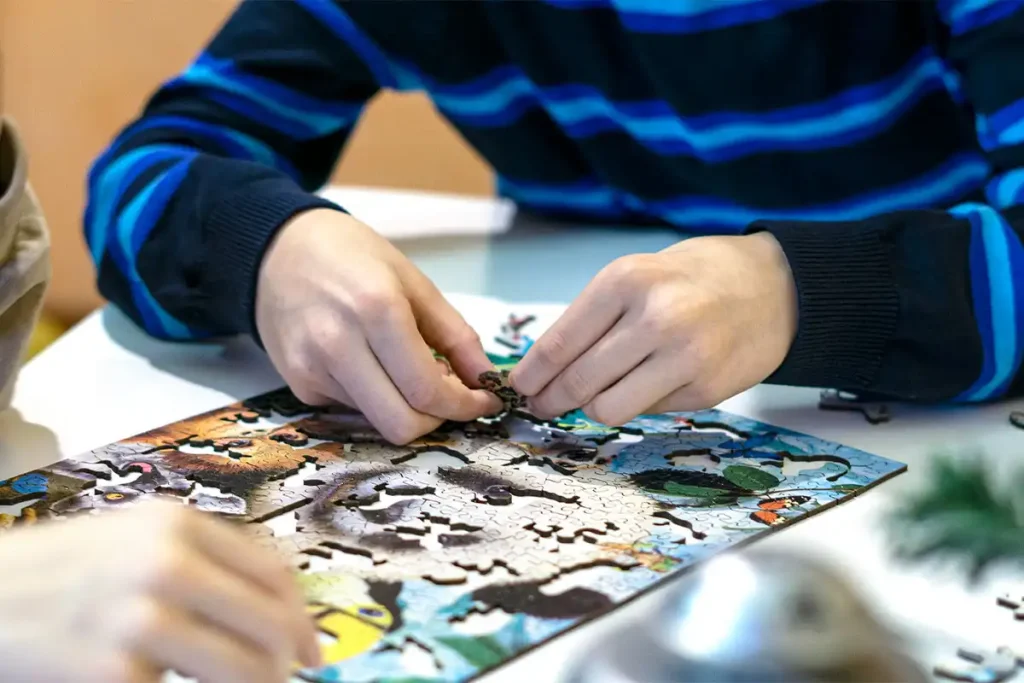 Family Bonding at Its Best
Assembling this masterpiece is not just a solitary pursuit. It's a chance. A chance to bond, to laugh, to create memories. An ideal way to connect with family and relish shared moments of accomplishment.
Characteristics
Series/Article
AL 2000-0146-XXL
Age
14 +
Number of elements.
2000 pcs
Number of whimsies
120 pcs
Assembled size
H: 20.9'' (53,2 cm)
W: 30.0'' (76,1 cm)
Packaging size
H: 7.87" (20 cm)
W: 6.57" (16,7 cm)
D: 6.57" (16,7 cm)
Packaging weight
2.11 lb (0,95 kg)
Puzzle thickness:
0.12″ (0,3 cm)
Assembly time
18h
Artist
Aimee Stewart
Back side
In conclusion
"Once Upon a Fairytale 2000" is not just an assembly challenge; it's an escape into a whimsical world, a tale waiting to be told, and a keepsake to be treasured for years to come. Dive in, piece together the story, and let the fairytale unfold.