Experience the Unique Enigma of Wooden Puzzle Crafting
Embarking on this Wooden Puzzle journey takes you to the celestial bodies and the boundless beauty of space. Comprising 2000 intricately designed pieces, this masterpiece is suitable for both adults and children above the age of 14.
Colors That Captivate
Delight in the vibrant hues and stunning details that come alive with each piece you fit. From shimmering stars to the subtle shades of distant planets, the colors of this masterpiece will surely mesmerize you.
Diversity in Every Piece
Every single component boasts a distinctive shape, ensuring that the assembly process remains engaging. Additionally, expect to encounter larger themed elements, whether they are animals or landmarks, based on the theme, adding a touch of intrigue to your assembly experience.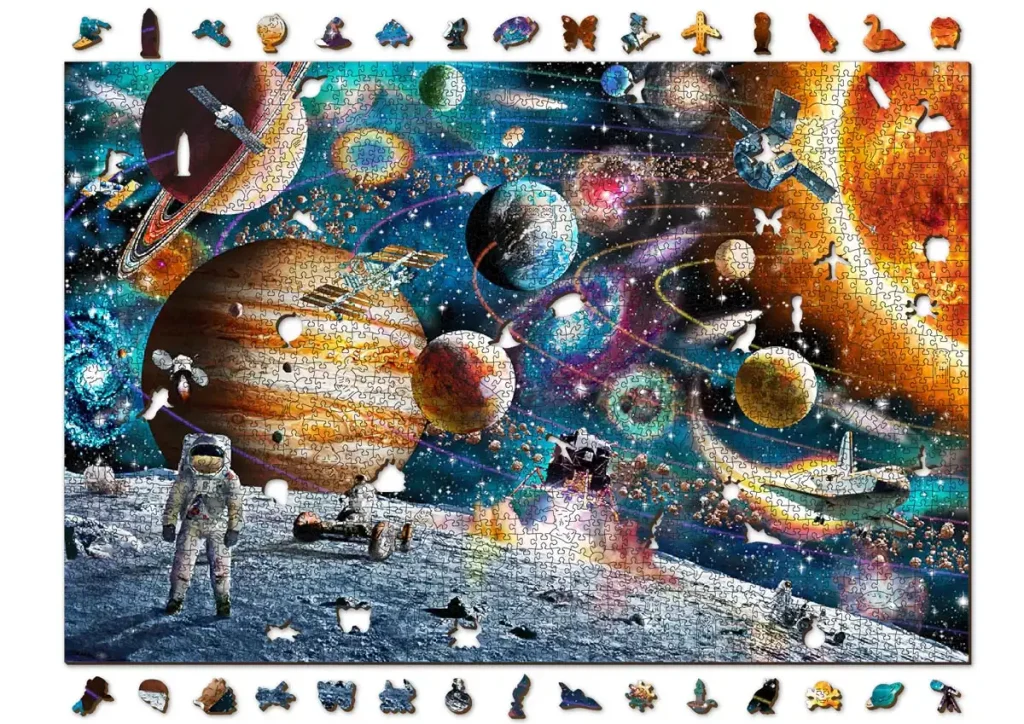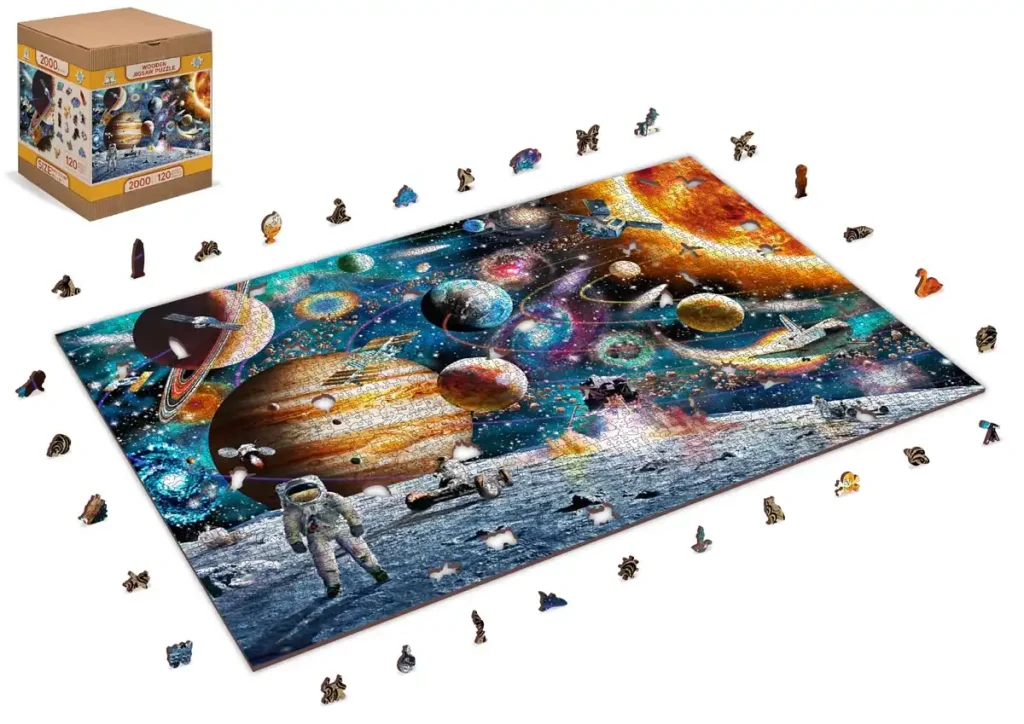 A Thoughtful Gift
Looking for the perfect present? This is an excellent choice for those who cherish challenges and appreciate art. It's a blend of patience, skill, and beauty, wrapped in one box.
Perfect Wall Décor
Once you have pieced together this cosmic wonder, it doesn't have to be boxed up. The completed artwork serves as a striking wall art piece, adding a touch of the universe to your living space.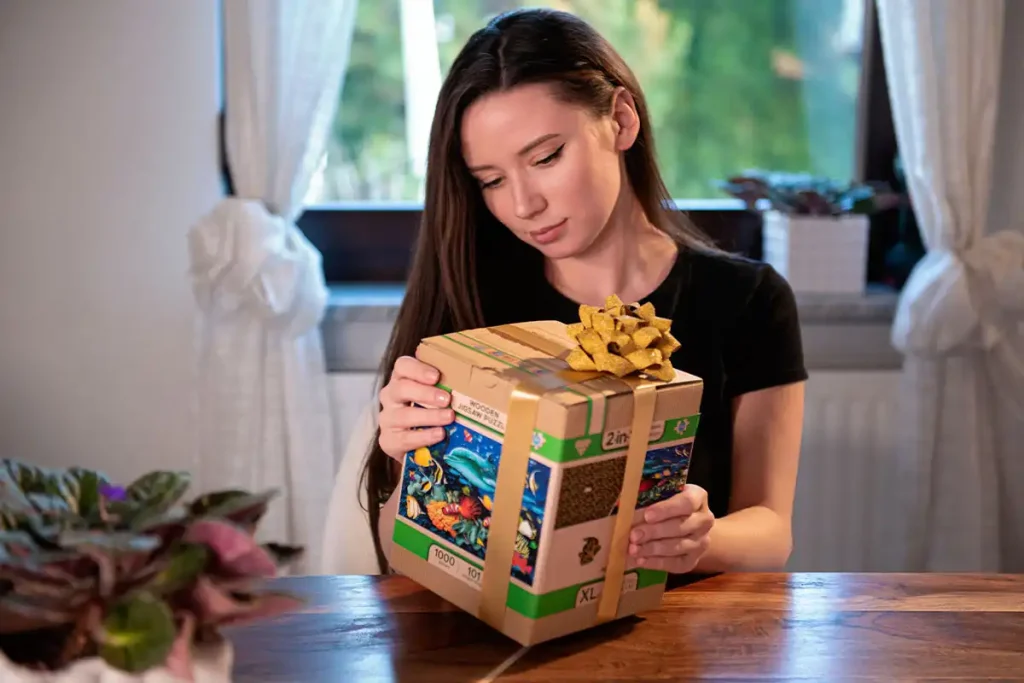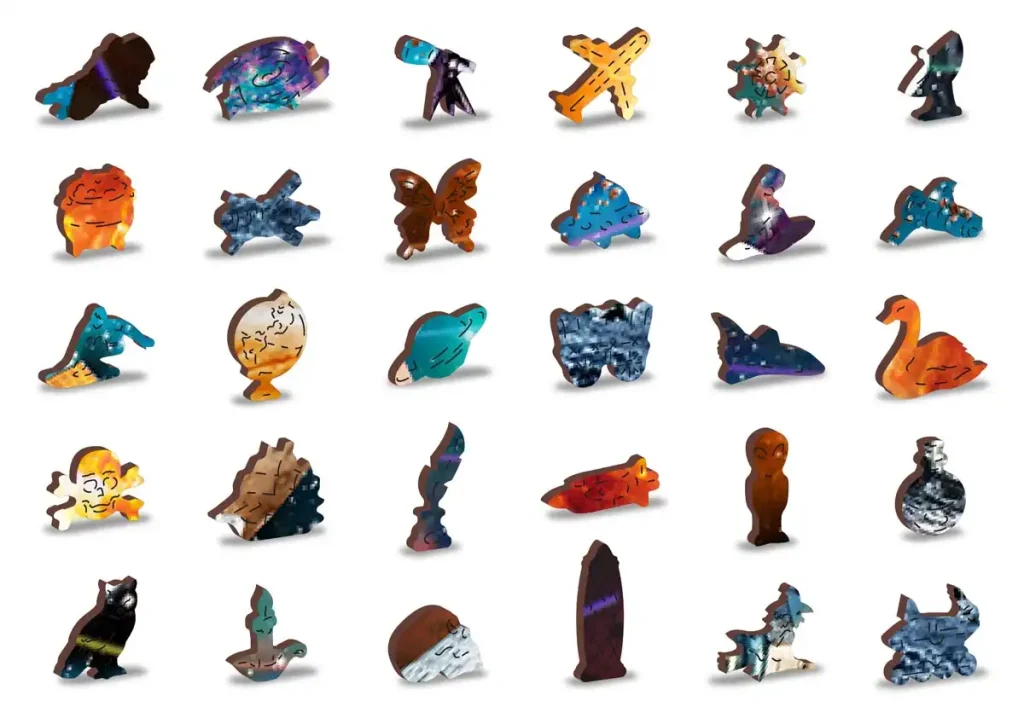 Quality Beyond the Ordinary
Manufactured in Poland, a member of the European Union, you can be assured of its unparalleled quality and design precision. Furthermore, every product carries a thematic cut. For instance, themes with animals will have unique animal-shaped elements, while travel-themed ones will feature noteworthy landmarks.
Double the Assistance
Our items are two-sided: the reverse side of each component showcases a pattern that can assist in the assembly, making the process a tad bit more manageable.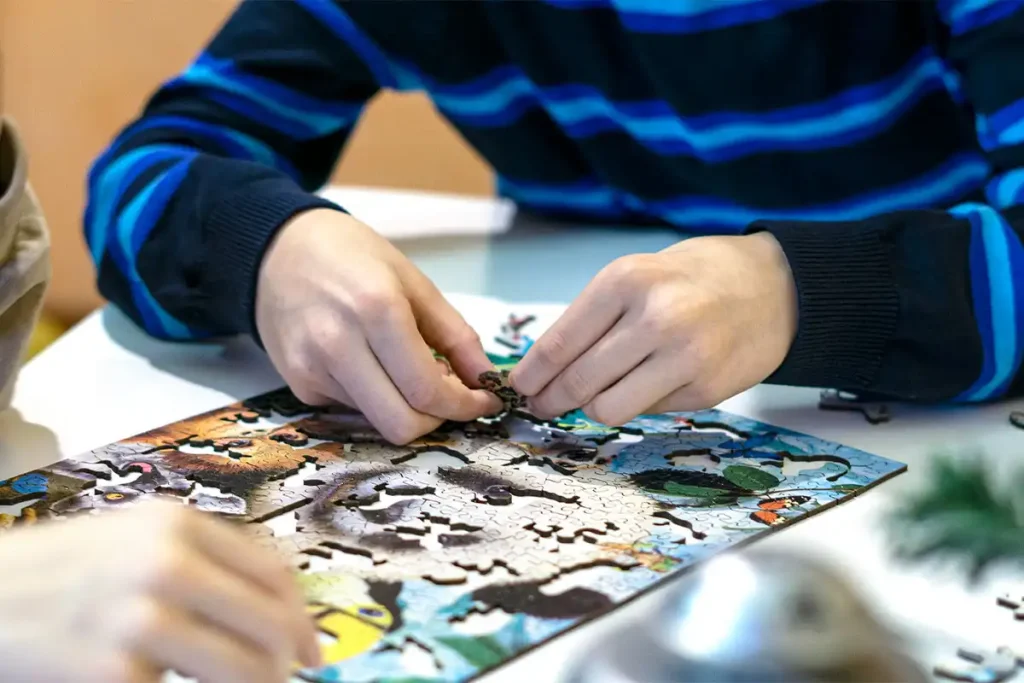 Cherish Family Time
Assembling this work of art is not just a pastime; it's an opportunity. An opportunity to bond, to share, and to create memories with your family. It's a delightful way to spend quality time together.
Characteristics
Series/Article
AL 2000-0133-XXL
Age
14 +
Number of elements
2000 pcs
Number of whimsies
120 pcs
Assembled size
H: 20.9'' (53,2 cm)
W: 30.0'' (76,1 cm)
Packaging size
H: 7.87" (20 cm)
W: 6.57" (16,7 cm)
D: 6.57" (16,7 cm)
Packaging weight
2.11 lb (0,95 kg)
Puzzle thickness
0.12″ (0,3 cm)
Assembly time
18h
Artist
Adrian Chesterman
Back side
In conclusion
The Space Odyssey 2000 is not merely a product; it's an experience. A journey through the cosmos, an art piece, and a cherished memory in the making. Embrace the challenge and let the stars guide you.