Experience the Wooden Puzzle Adventure
Delve into the magic of this Wooden Puzzle, which offers not just moments of engaging assembly but also a scenic voyage through artistry and nature.
Artistry at its Best
Designed with precision, this masterpiece portrays a serene house nestled amidst the mountains, standing beside a cascading Japanese waterfall. The vibrant hues give depth and allure, making every segment a stand-alone piece of art.
Distinctiveness in Every Piece
Each piece stands out. Their distinctive shapes ensure an immersive building journey. What's more, depending on the theme, you'll uncover large form-fitting segments that represent animals, landmarks, or other significant features, amplifying the assembly excitement.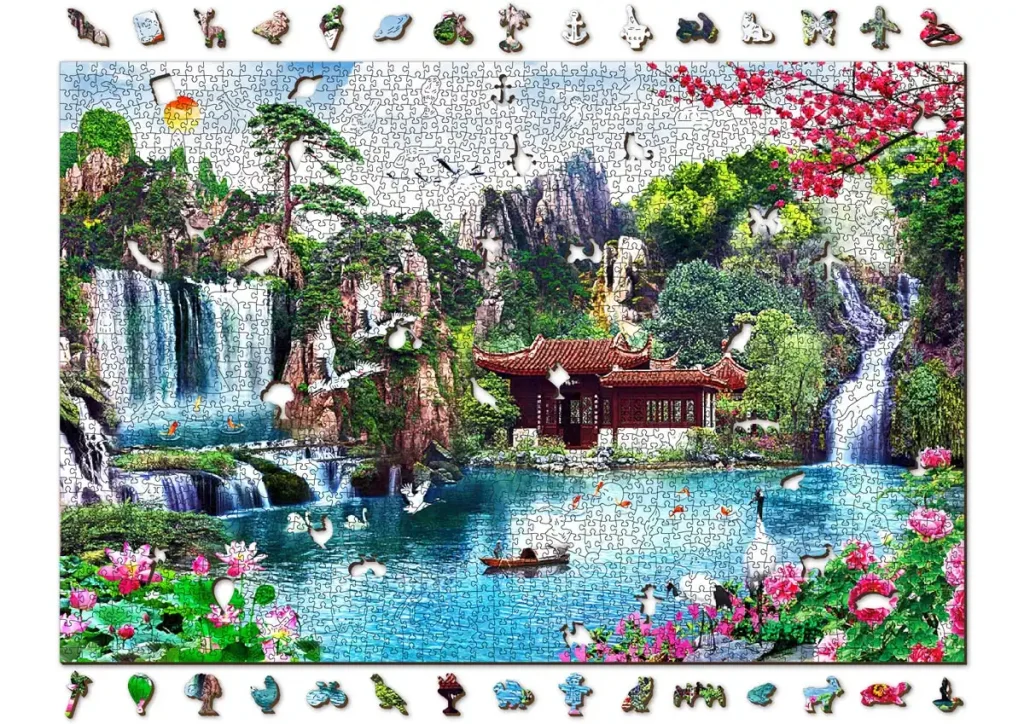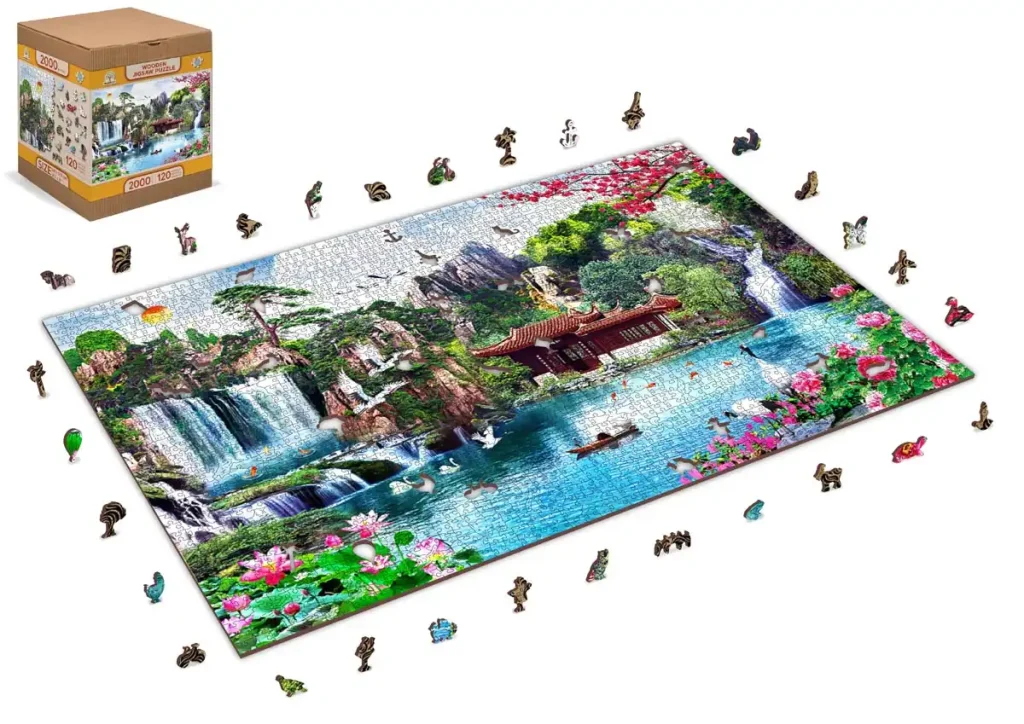 Perfect Gift Material
In search of a unique gift? This meticulously designed art piece serves as an impeccable choice. It blends the allure of art with the thrill of building, making it a joy for anyone aged 14 and above.
Two-Sided Complexity
Each segment of the art is thoughtfully crafted to be dual-sided. The reverse side features an intricate pattern, adding an additional layer of challenge to your building endeavor.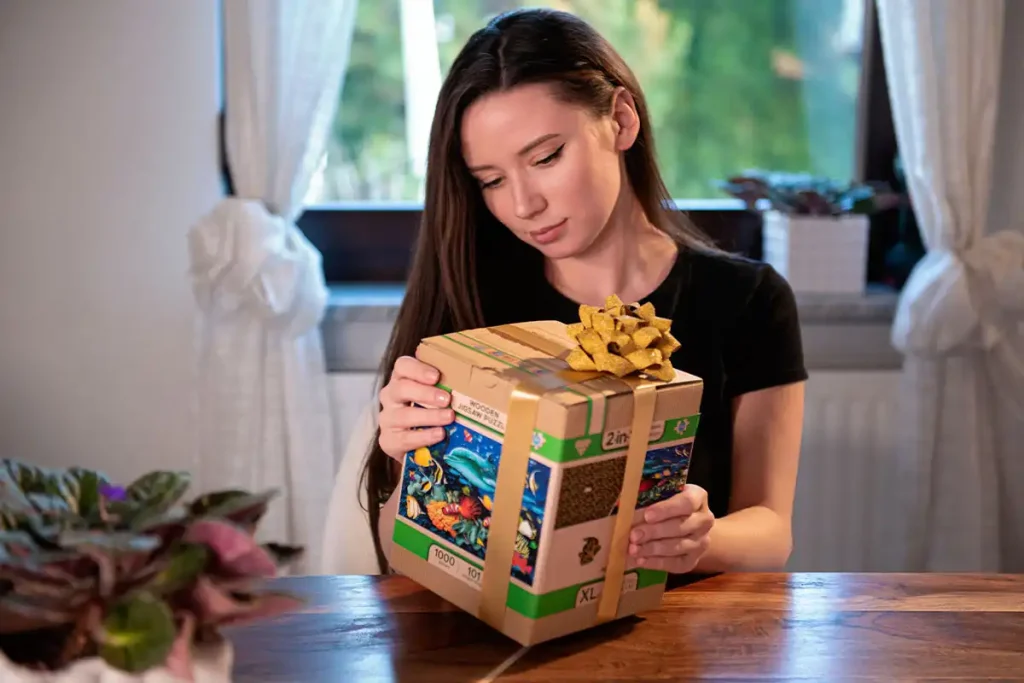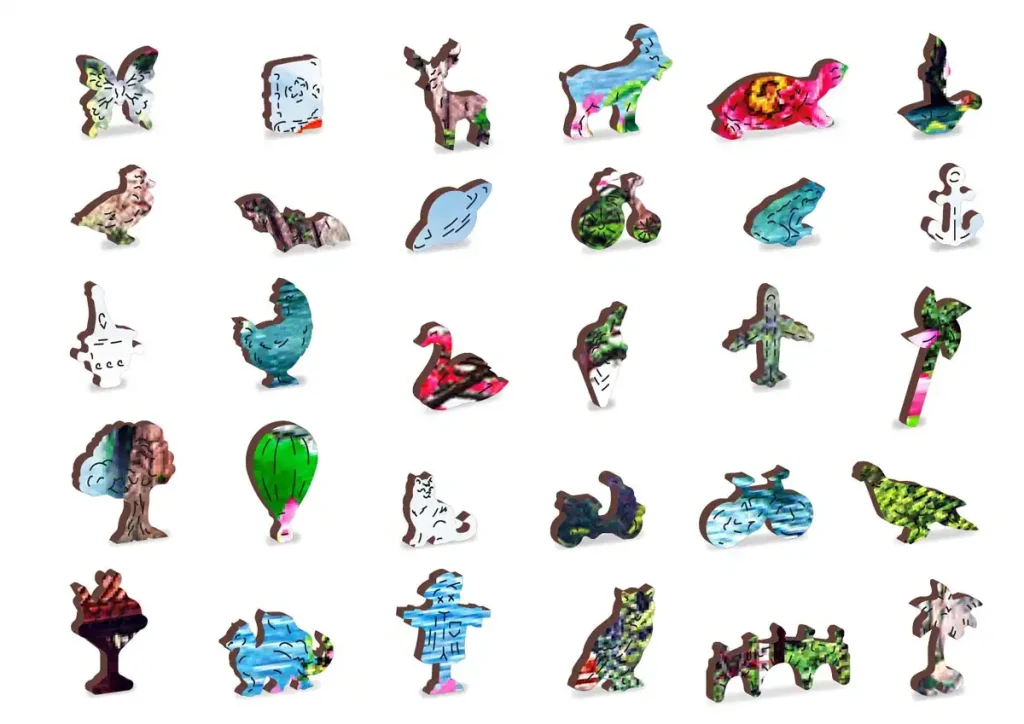 Bonding Over Art
Assembling this art is not just an individual venture. It's a splendid opportunity to connect with family, cherishing moments of joy, challenge, and accomplishment as you create a breathtaking scene together.
From Creation to Display
Upon completing your masterpiece, it's too exquisite to be kept away. Showcase it on your wall, turning it into both a decor piece and a testament to your dedication and prowess.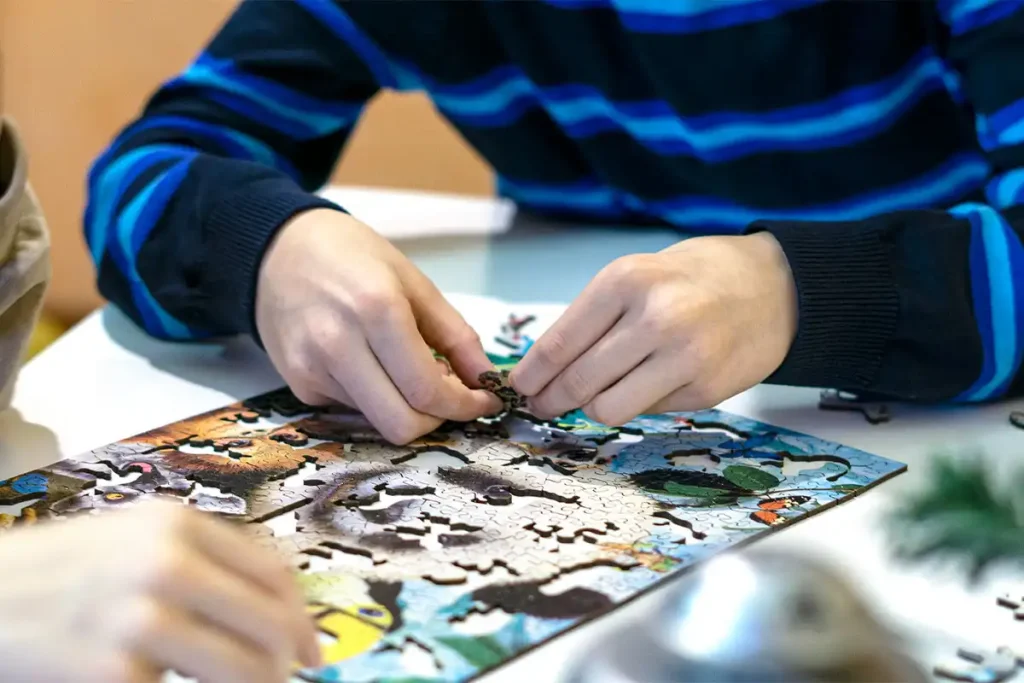 Theme-Centric Designs
The true beauty of this art lies in its theme-centric cuts. In pieces themed around animals, expect intricate animal segments. In contrast, travel-themed ones offer segments representing landmarks of various countries.
Characteristics
Series/Article
AL 2000-0124-XXL
Age
14 +
Number of elements.
2000 pcs
Number of whimsies
120 pcs
Assembled size
H: 20.9'' (53,2 cm)
W: 31.53'' (76,1 cm)
Packaging size
H: 7.87" (20 cm)
W: 6.57" (16,7 cm)
D: 6.57" (16,7 cm)
Packaging weight
2.11 lb (0,95 kg)
Puzzle thickness:
0,12" (3 mm)
Assembly time
18h
Artist
Shutterstock
Back side
Concluding
This depiction of a house nestled amidst mountains near a Japanese waterfall is more than just a pastime. It's a journey through art, a sojourn across scenic wonders, and a celebration of shared moments. An enthralling blend of challenge and beauty beckons every enthusiast. Embrace the journey, piece by piece, and let the narrative come alive.