Experience the Wooden Puzzle Magic
This Wooden Puzzle invites you on a mesmerizing journey through time. Revel in the captivating depiction of a medieval room, offering a spellbinding view of the Eiffel Tower. Designed for both adults and children above the age of 14, its vibrant colors promise to hold your attention.
Unique Elements in Every Piece
Every single piece of this product has been carved with precision, ensuring that each has its own distinct form. The larger, theme-based components, such as animals and landmarks, depending on the narrative, elevate the assembly process. These intricacies make piecing it together even more engaging.
Double the Adventure
What's more, each piece is two-sided. The reverse side showcases a pattern, a tool to assist you in your assembly. Whether you're a novice or an aficionado, this touch guarantees an enjoyable experience.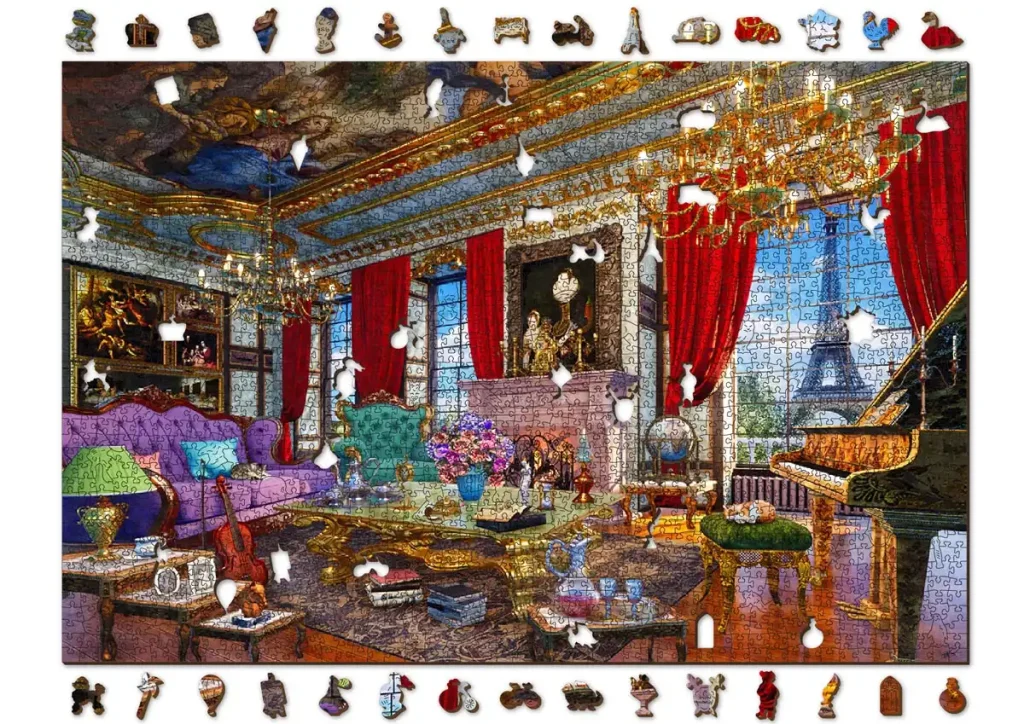 A Perfect Gift Choice
Searching for the perfect gift? Transport your loved ones to Paris with this delightful piece. A gift that isn't just about the final image but the journey to piece it together.
Unite and Create Memories
Working on this masterpiece is an excellent way to bond with your family. It's not just about connecting pieces; it's about creating lasting memories with your loved ones, cherishing every moment of togetherness.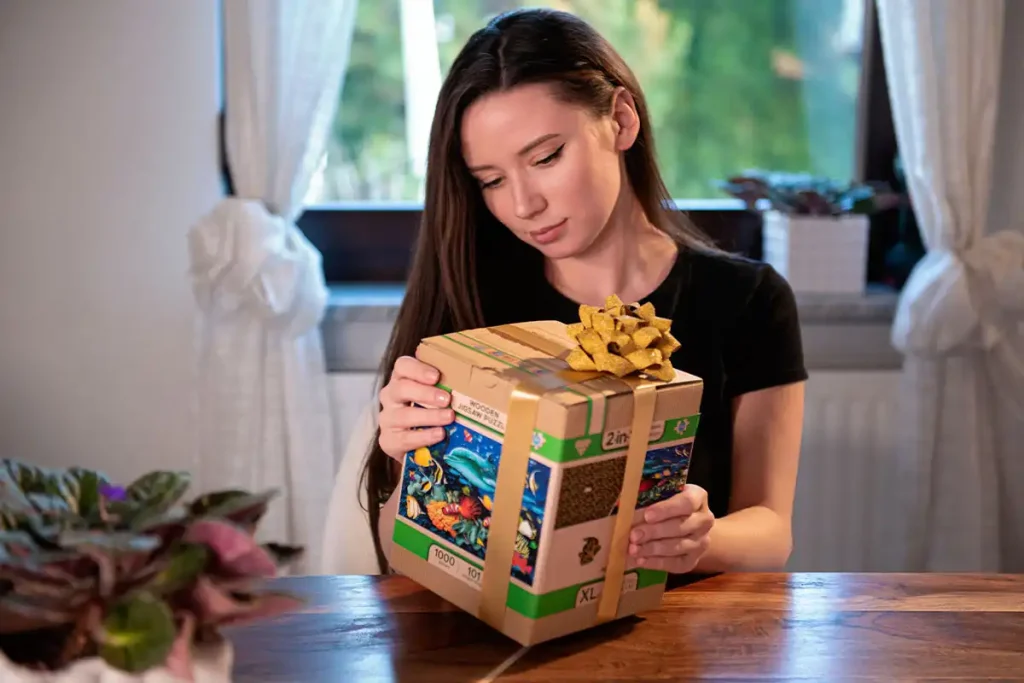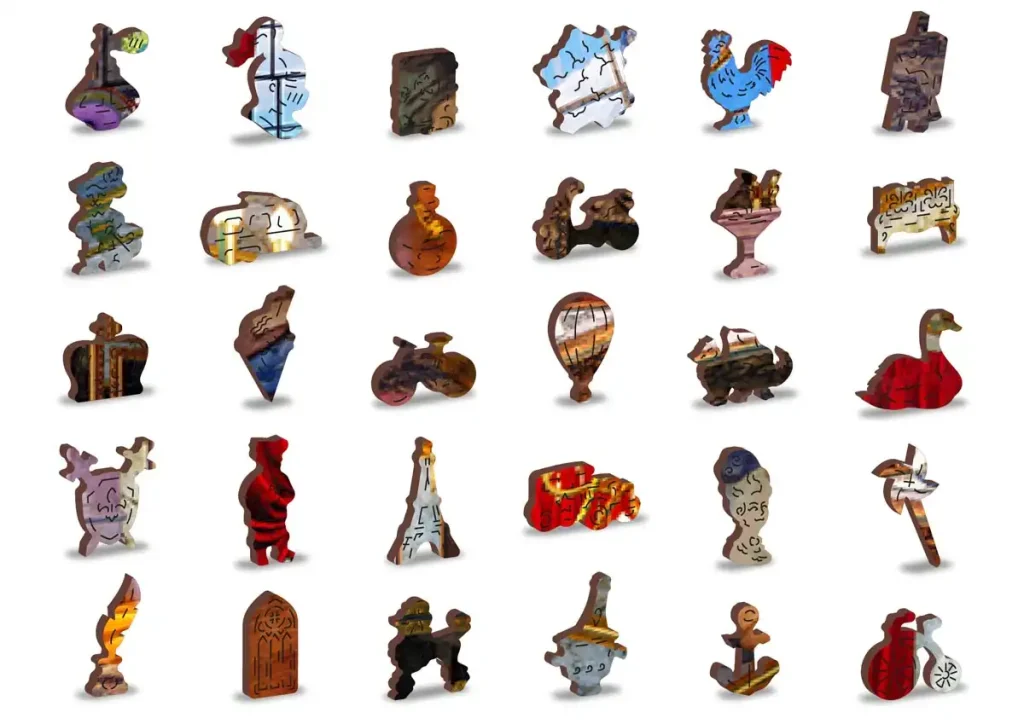 Transform Your Space
Upon completion, don't let your effort stay hidden in a box. Turn your assembled Palace in Paris into a decorative piece. Hang it on your wall, letting it be a testament to your patience and a constant reminder of the beautiful world of craftsmanship.
Thematic Precision with Every Cut
Each item has its thematic cut. Those featuring animals will surprise you with unique animal-shaped components, and travel-themed ones will delight you with elements echoing landmarks from various countries.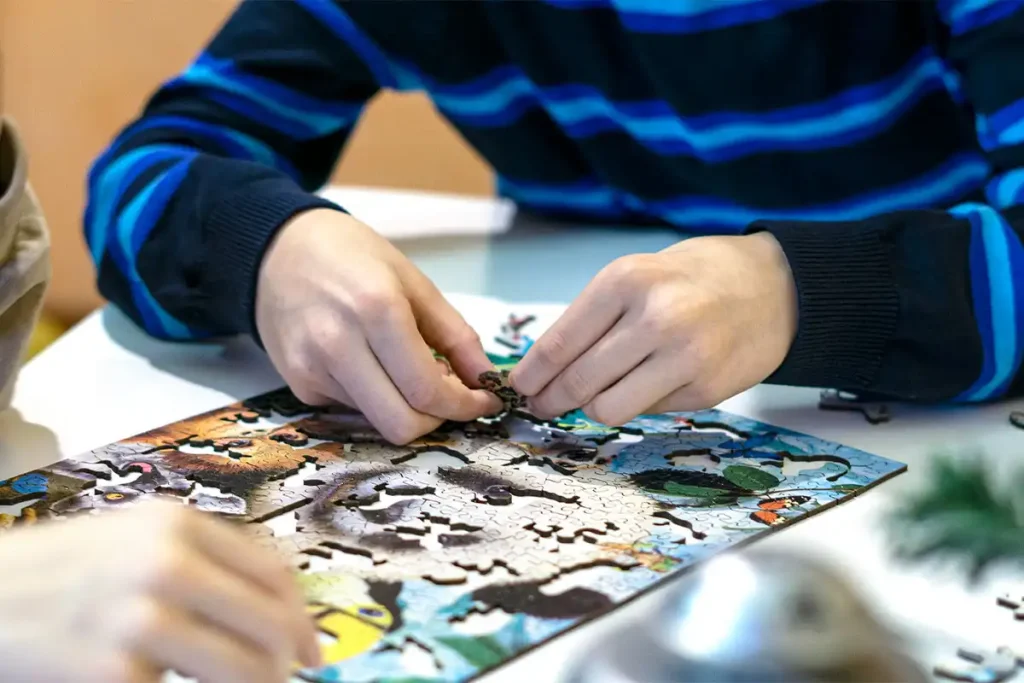 Characteristics
Series/Article
AL 2000-0147-XXL
Age
14 +
Number of elements
2000 pcs
Number of whimsies
120 pcs
Assembled size
H: 20.9'' (53,2 cm)
W: 30.0'' (76,1 cm)
Packaging size
H: 7.87" (20 cm)
W: 6.57" (16,7 cm)
D: 6.57" (16,7 cm)
Packaging weight
2.11 lb (0,95 kg)
Puzzle thickness
0.12″ (0,3 cm)
Assembly time
18h
Artist
Dominic Davison
Back side
In conclusion
The Palace in Paris is not just about piecing together a picture. It's a voyage through time, an experience to savor, and a memory to cherish forever. Embrace this adventure, and let the magic of Paris unfold before you.