The Unique Magic of Wooden Puzzle
Unveil the spellbinding allure of our Wooden Puzzle, where storybook tales come alive. Assembled from meticulously crafted pieces, it portrays a large whimsical bookshelf teeming with adventures. A girl ascends a ladder to choose her next tale, while mythical horses and characters frolic beside an array of blooming flowers, eager to share their stories.
Detailed Craftsmanship
Designed for both adults and youngsters over 14, its radiant colors are certain to captivate. Each piece boasts its own unique shape, ensuring a distinctive touch. Depending on its theme, our creations integrate grand shaped pieces – animals, landmarks, or other mesmerizing motifs, making the assembly journey even more intriguing.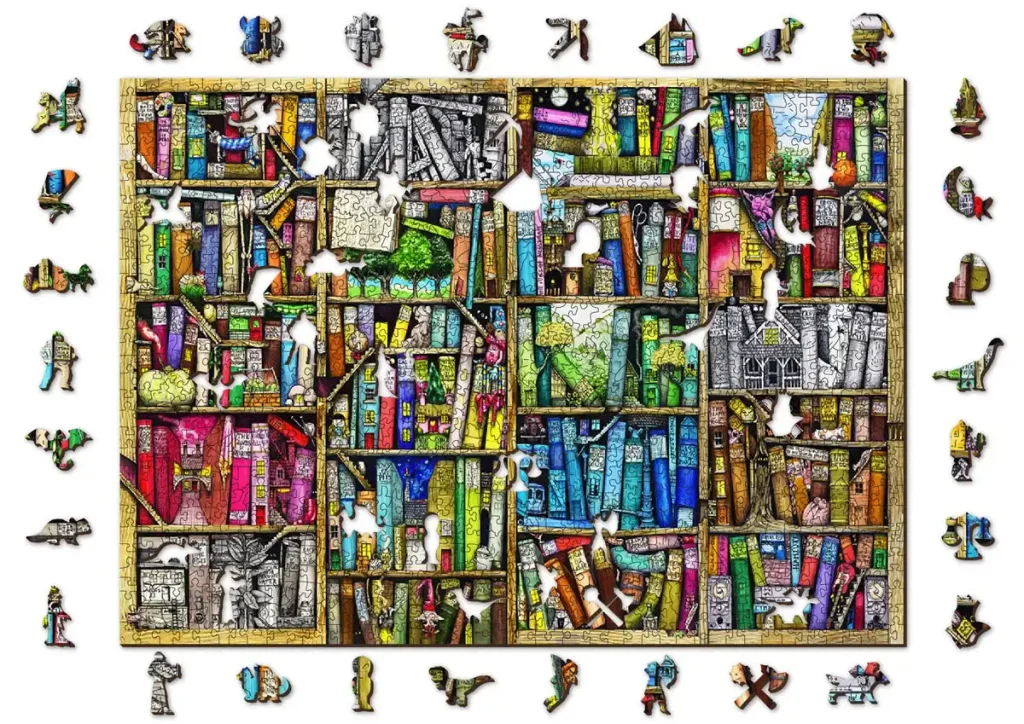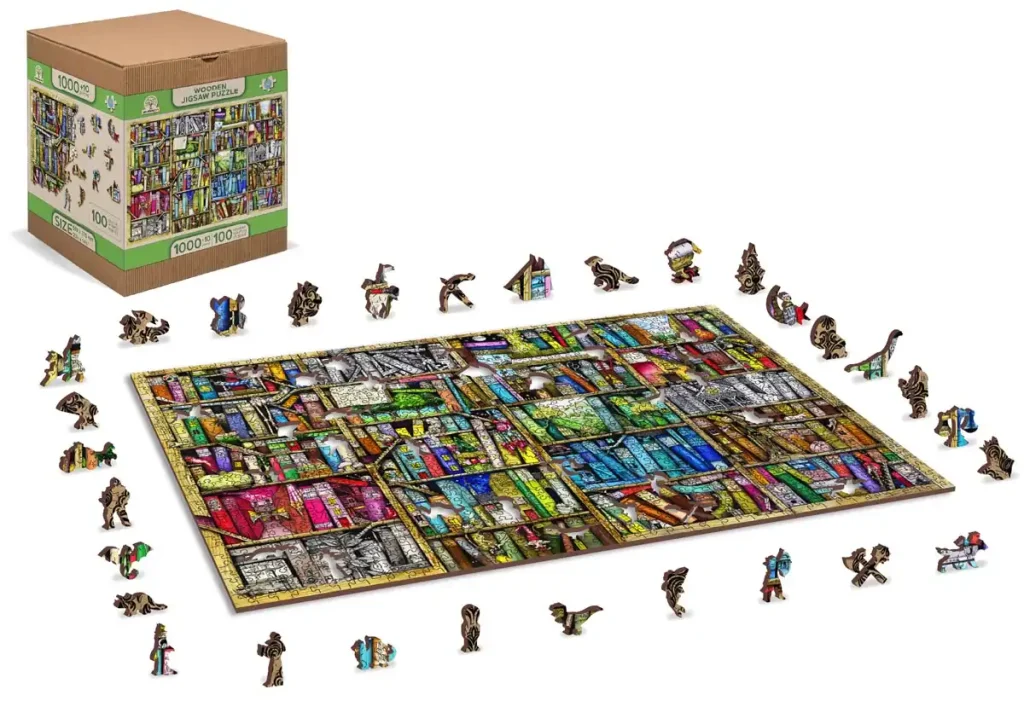 An Unforgettable Gift
Offer your loved ones a passage into a realm where tales spring to life. This artful creation is not merely an activity; it's an expedition awaiting discovery. Two-sided in design, a pattern on the back aids the assembling process, presenting an enjoyable challenge for all ages.
Cherished Moments with Family
Building this masterpiece provides a splendid opportunity to bond with family. As every piece finds its rightful spot, witness the enchanting narrative unfold, sharing laughter and creating cherished moments. Each creation emphasizes a specific theme; from wildlife showcasing unique animal-shaped pieces to travel-themed pieces highlighting various landmarks.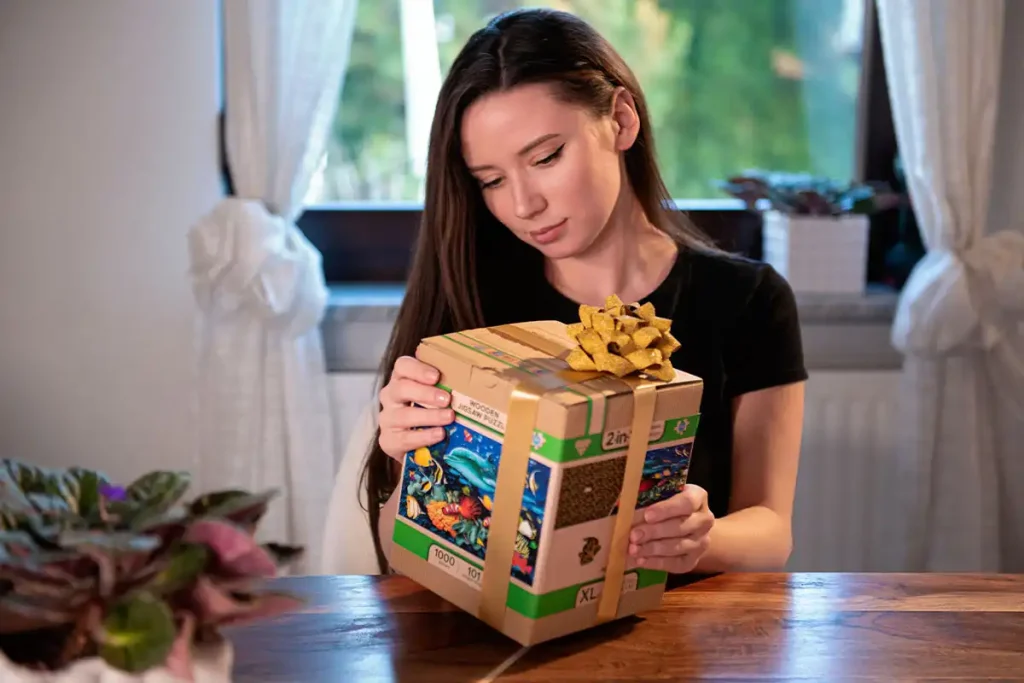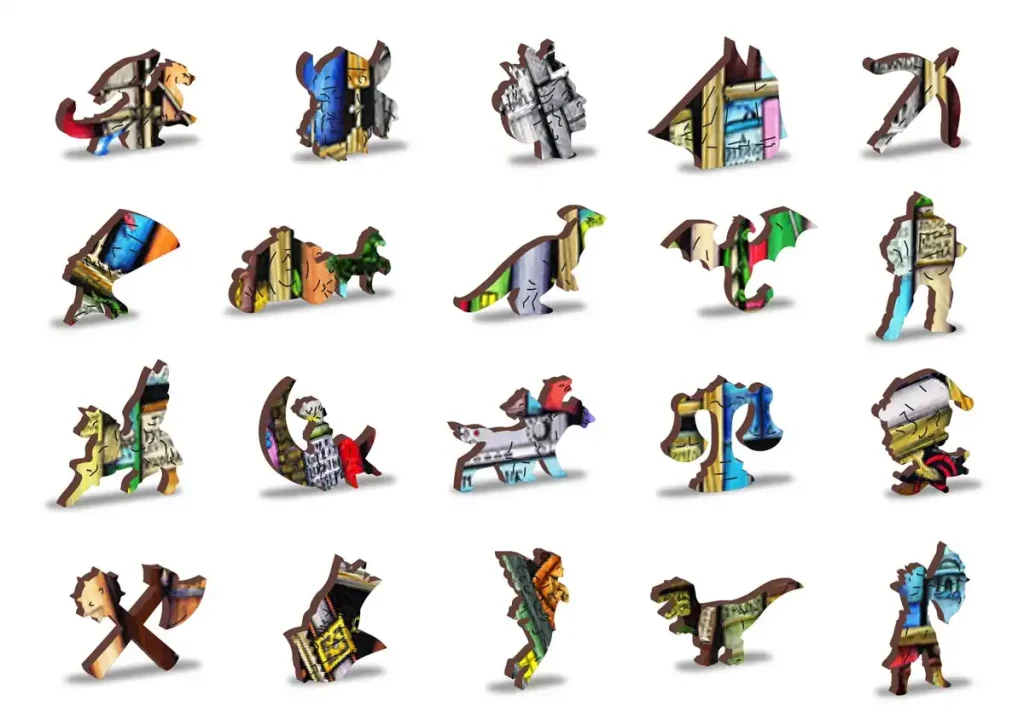 Artistry for Your Space
Once completed, the Bookshelf art becomes a testament to one's dedication and effort. It stands as not just a token of stories it embodies but also a splendid decorative element. Ready for mounting, it enhances any room with its captivating charm.
Characteristics
Series/Article
LB 1010-0128-XL
Age
14 +
Number of elements
1000 pcs
Number of whimsies
100 pcs
Assembled size
H: 20.43" (51,9 cm)
W: 14.76" (37,5 cm)
Packaging size
H: 7.87" (20 cm)
W: 6.57" (16,7 cm)
D: 6.57" (16,7 cm)
Packaging weight
1,34 lb (0,61 kg)
Puzzle thickness
0.12″ (0,3 cm)
Assembly time
13h
Artist
Colin Thompson
Type of Cut
Library
Back side
In conclusion
Our creation offers more than mere entertainment; it provides an immersive journey. As you venture into its narrative, segment by segment, the mythical plot unravels, inviting you into a domain where imagination is boundless. Embrace the enchantment!