Experience the Magic of the Museum in a Wooden Puzzle
Embark on a journey where each wooden piece unfolds a tale of artistry and bygone eras.
A Portal to the Grandeur of Museums
As you embark on this assembly journey, witness iconic exhibits spring to life: the enigmatic Mona Lisa, the regal bust of Nefertiti, Van Gogh's mesmerizing artistry, imposing dinosaur skeletons, statues of valiant knights, and the timeless attire of individuals from the 18th and 19th centuries.
Perfect for Connoisseurs of All Ages
Meticulously crafted for adults and young enthusiasts above 14 years, it promises engaging hours filled with intrigue and admiration.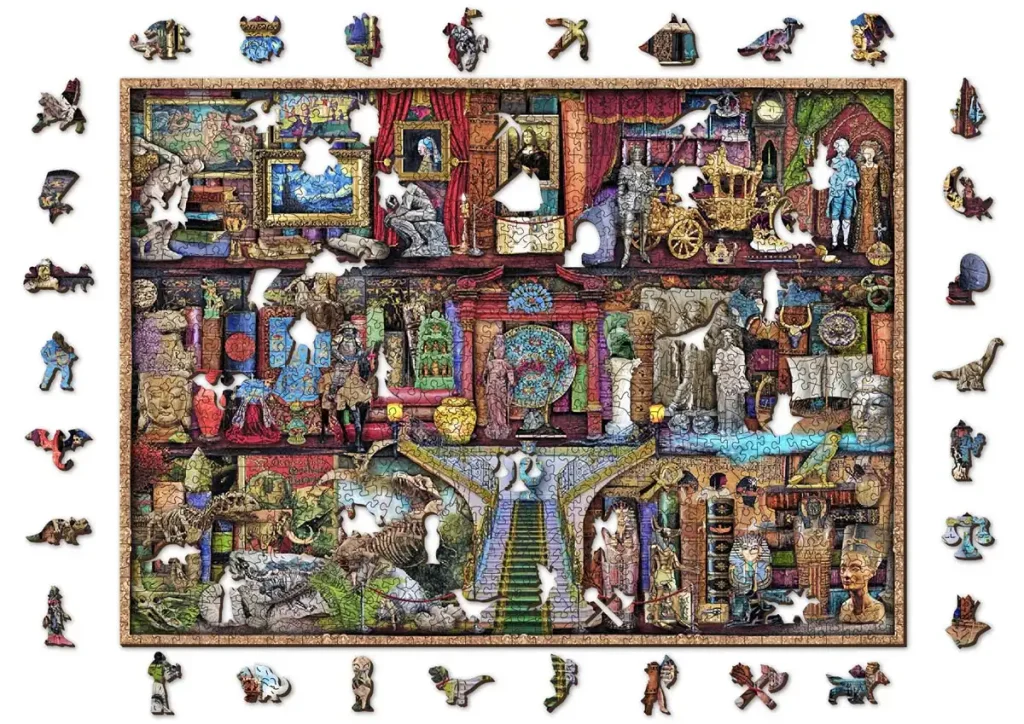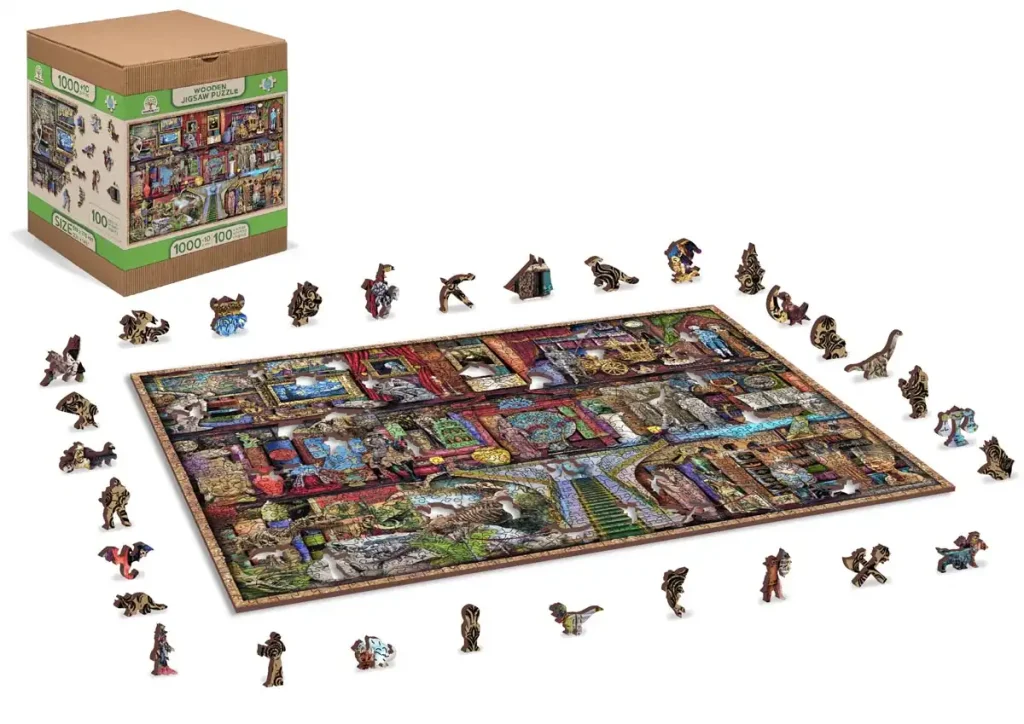 Vibrancy in Every Detail
Be enamored by a palette of vivid colors, each shade purposefully chosen to enhance the depth and intricacy of the exhibits portrayed.
Unique, Telling Pieces
Every piece you hold is distinct. Larger thematic elements such as animals or landmarks, aligned to the theme, make the assembly process even more engaging.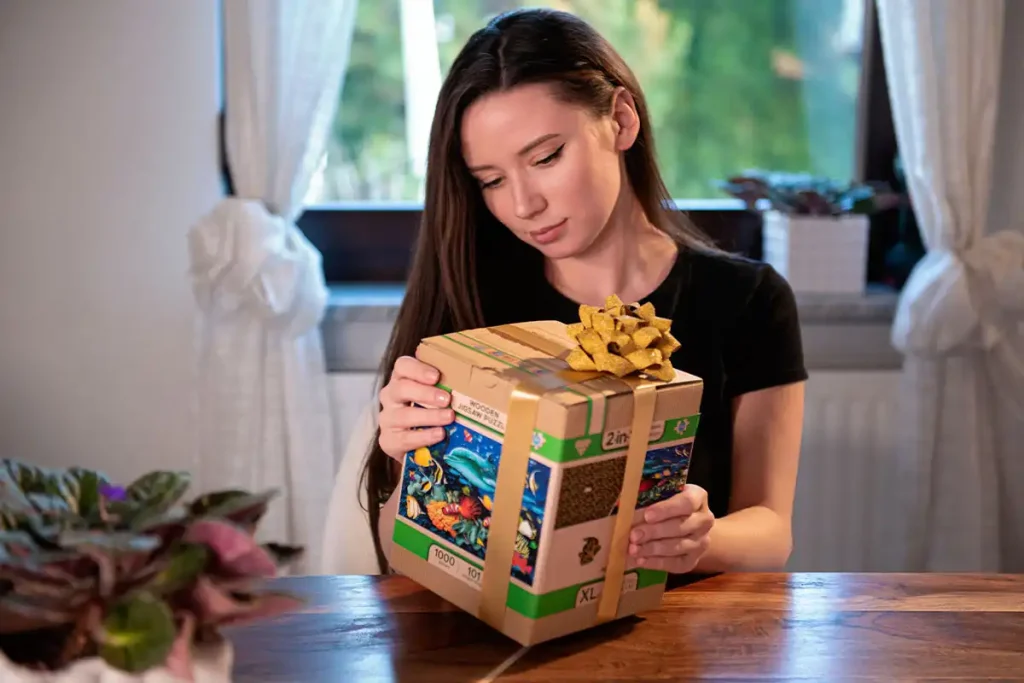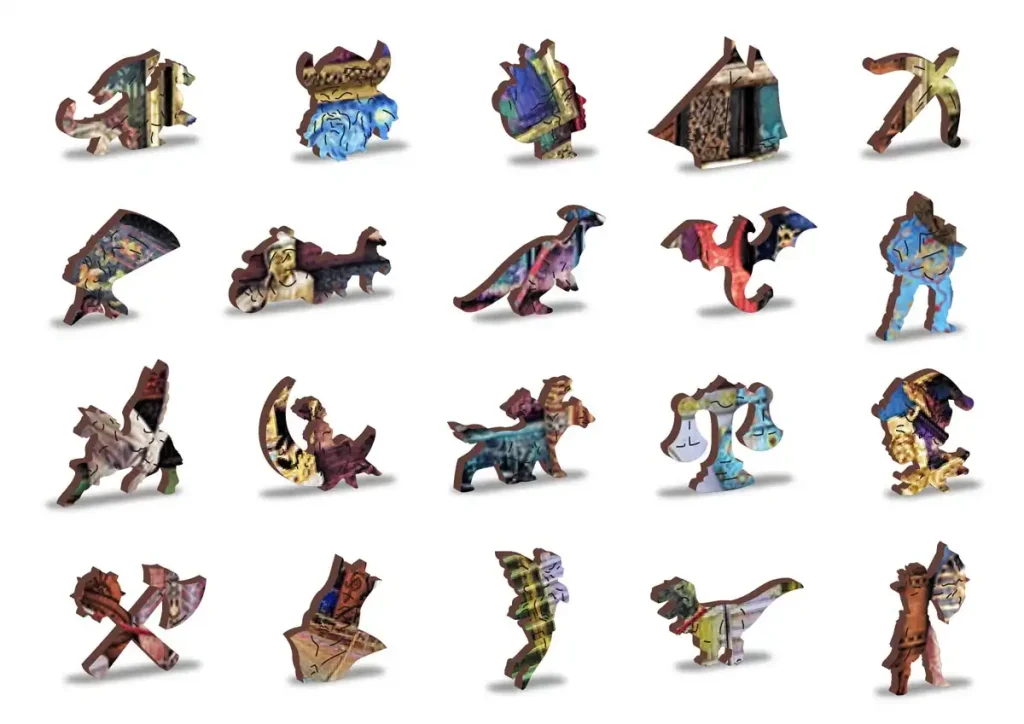 Cherished Family Time
More than an activity, it becomes a heartwarming bonding session, bringing families closer through tales and collaborative efforts.
An Exquisite Gift Choice
Whether celebrating milestones or cherishing moments, this serves as an impeccable gift, offering both an immersive experience and lasting memories.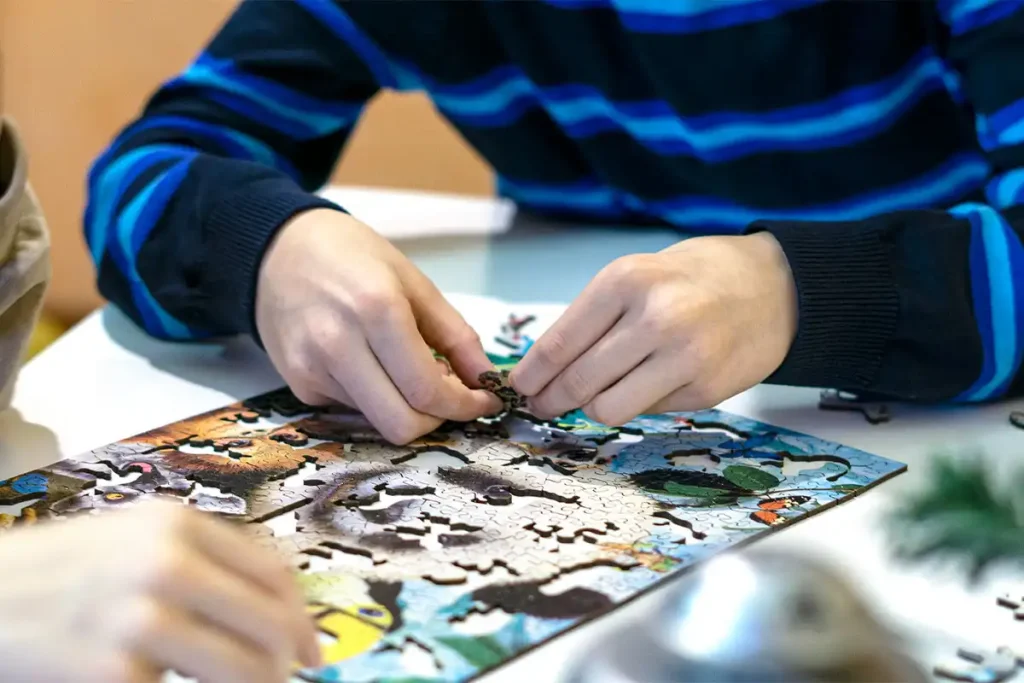 Guidance with a Twist
Each piece has a tale on its reverse – a pattern that may assist or challenge, depending on your approach.
Art Beyond Assembly
Completing this masterpiece isn't the end. It stands ready to be showcased, transforming any space with its allure and testament to European craftsmanship.
Characteristics
Series/Article
LB 1010-0136-XL
Age
14 +
Number of elements
1000 pcs
Number of whimsies
100 pcs
Assembled size
H: 20.43" (51,9 cm)
W: 14.76" (37,5 cm)
Packaging size
H: 7.87" (20 cm)
W: 6.57" (16,7 cm)
D: 6.57" (16,7 cm)
Packaging weight
1,34 lb (0,61 kg)
Puzzle thickness
0.12″ (0,3 cm)
Assembly time
13 h
Artist
Aimee Stewart
Type of Cut
Library
Back side
In conclusion
"Museum Shelf 1000" isn't just a pastime. It's a gateway to history, a symbol of family unity, and a celebration of European artisanship.