Unraveling the Wooden Puzzle Magic from Europe
Discover the essence of European craftsmanship, expertly designed in Poland, a proud member of the European Union. The "Treasure Hunt Bookshelf 1000" is not just a pastime; it's an experience waiting to unfold.
A Fairytale on a Shelf
Immerse yourself in a vibrant tableau showcasing a whimsical bookshelf. This enchanting imagery is teeming with vivid books and delightful fairy tale characters, waiting to be pieced together by you.
Distinctive Pieces that Narrate
Each fragment of this mesmerizing creation boasts a unique shape. Moreover, larger thematic elements, whether they be silhouettes of animals or iconic landmarks, are embedded within, depending on the theme, making the assembly process even more exciting.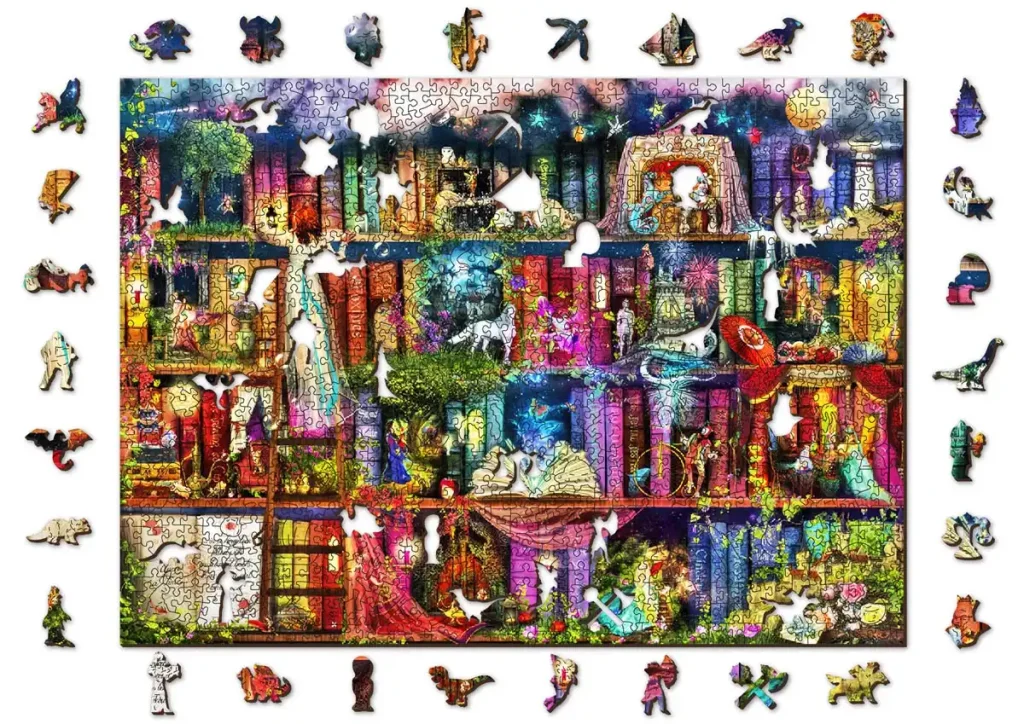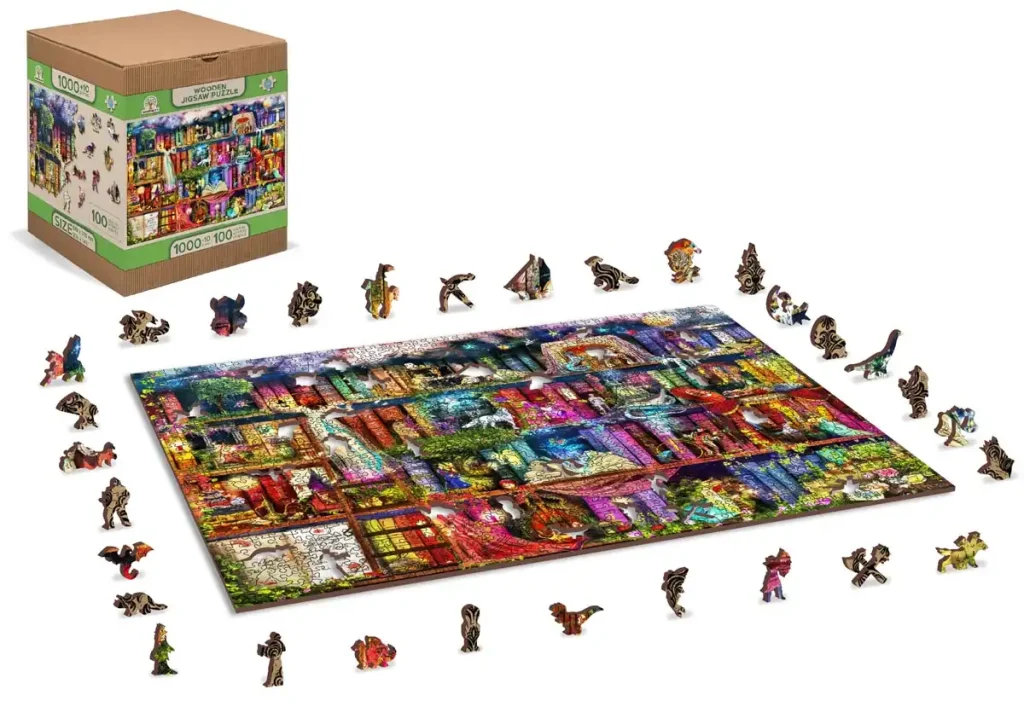 Two Sides to Every Tale
To enhance its allure, each piece is double-sided. The reverse reveals a meticulous pattern, which not only serves as a hint but also poses an additional layer of challenge.
The Perfect Gift for Adventure Seekers
Seeking a memorable gift? The "Treasure Hunt Bookshelf 1000" is a splendid choice. Beyond entertainment, it promises an exploration, making it an unparalleled present for those with an appetite for adventure.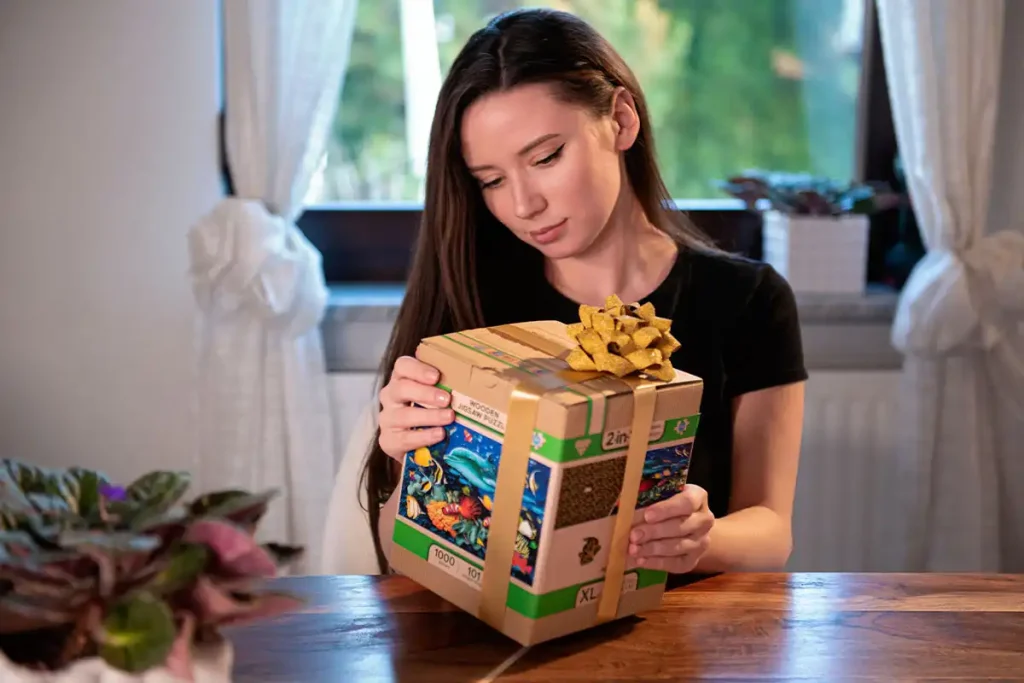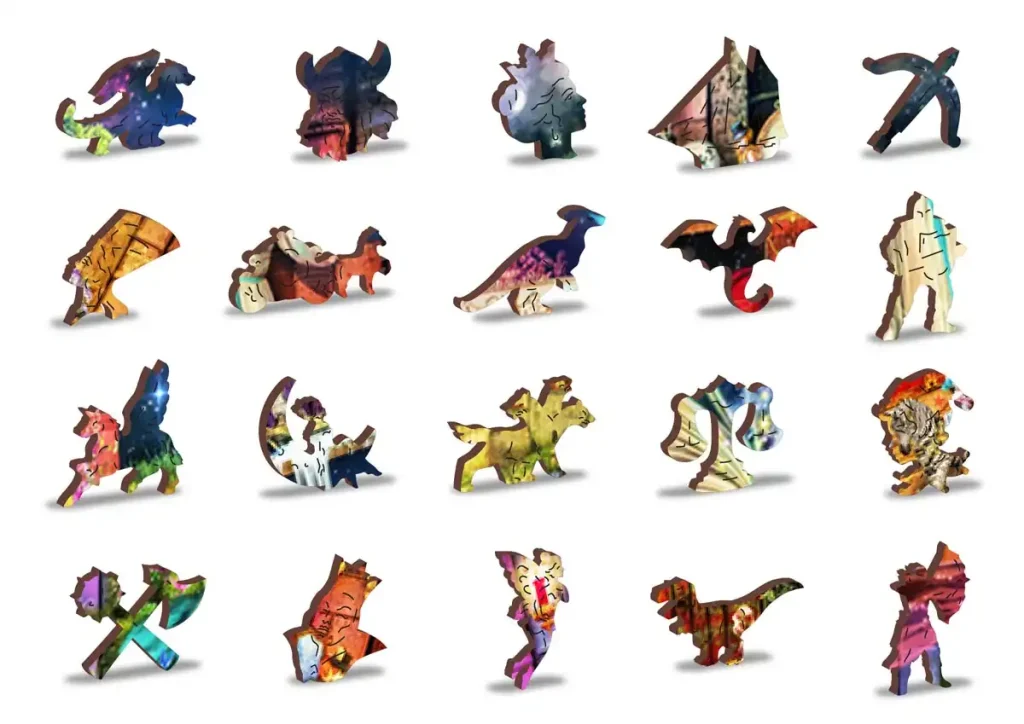 Thematic Echo in Every Cut
Every fragment resonates with its theme. If it's centered around wildlife, you can expect animal-shaped elements. For a travel-centric theme, fragments may feature symbols of global landmarks, ensuring each has its unique flair.
Shared Moments, Cherished Memories
Engaging with this masterpiece isn't just an individual journey; it's an opportunity to bond. It serves as an ideal activity to share, cherish with family, and weave the tales that each fragment narrates.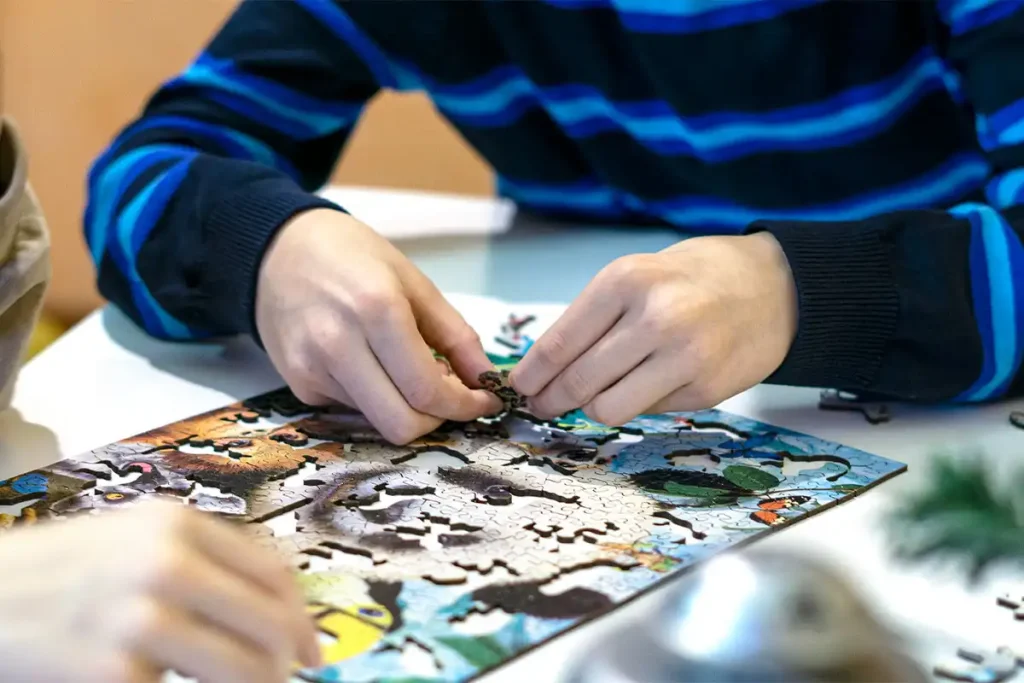 More than Just a Leisurely Pursuit
Once your art piece stands complete, it elevates from a mere activity to an exquisite decor element. Showcasing it on your wall becomes a testament to your accomplishment and a conversation starter, enhancing any room's ambiance.
Characteristics
Series/Article
LB 1010-0131-XL
Age
14 +
Number of elements.
1000 pcs
Number of whimsies
100 pcs
Assembled size
H: 20.43" (51,9 cm)
W: 14.76" (37,5 cm)
Packaging size
H: 7.87" (20 cm)
W: 6.57" (16,7 cm)
D: 6.57" (16,7 cm)
Packaging weight
1,34 lb (0,61 kg)
Puzzle thickness:
0.12″ (0,3 cm)
Assembly time
13h
Artist
Aimee Stewart
Type of Cut
Library
Back side
In conclusion
The "Treasure Hunt Bookshelf 1000" is more than a diversion. It's a voyage, a work of art, a shared memory, and a timeless emblem to adorn your space. Engage in it, cherish it, and let it tell your story.