Embrace the Wooden Puzzle Experience
This captivating challenge embodies a majestic dragon, waiting to be brought to life piece by piece. Comprising 150 wooden components, each with its own unique shape and design, it beckons to both adults and children aged 8 and above.
What truly distinguishes this creation are its larger thematic elements. Depending on the theme, you'll discover shapes resembling creatures or landmarks that augment the intrigue of the assembly process.
An Exceptional Gift
This Magnificent Dragon 150 is more than just a game; it's a wonderful gift that will bring happiness to your loved ones. Whether for a birthday or as a thoughtful gesture, this crafted work of art is sure to ignite joy and creativity. Once completed, the item transcends its origins, transforming into a stunning piece of wall decor. Proudly display your accomplishment for all to admire.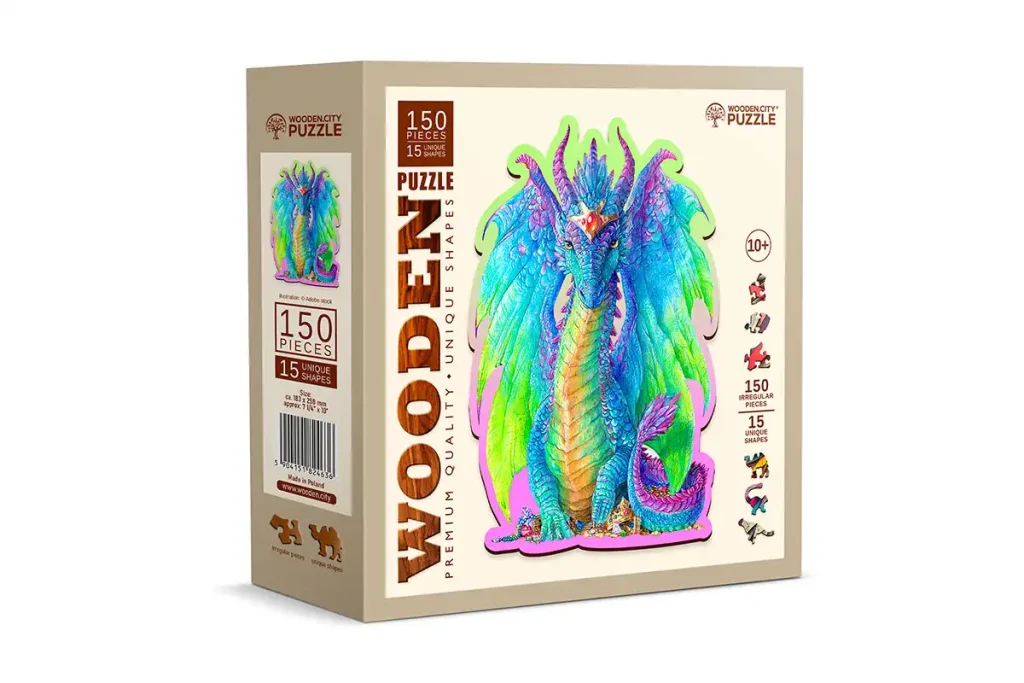 Two Sides to the Story
Here's a little secret to enhance your assembly experience: it's dual-sided! Flip it over to find a clever pattern on the reverse side, adding an extra layer of complexity perfect for those seeking additional challenges.
More than a jigsaw
Remember, putting the pieces together is an excellent way to bond with your family. Spend quality time away from screens, engaging in the collective satisfaction of completing a beautiful work of art. Moreover, this captivating dragon serves not just as a form of entertainment but also as a striking piece of decor. Hang it on the wall and let its intricate design become a conversation starter and a testament to your dedication.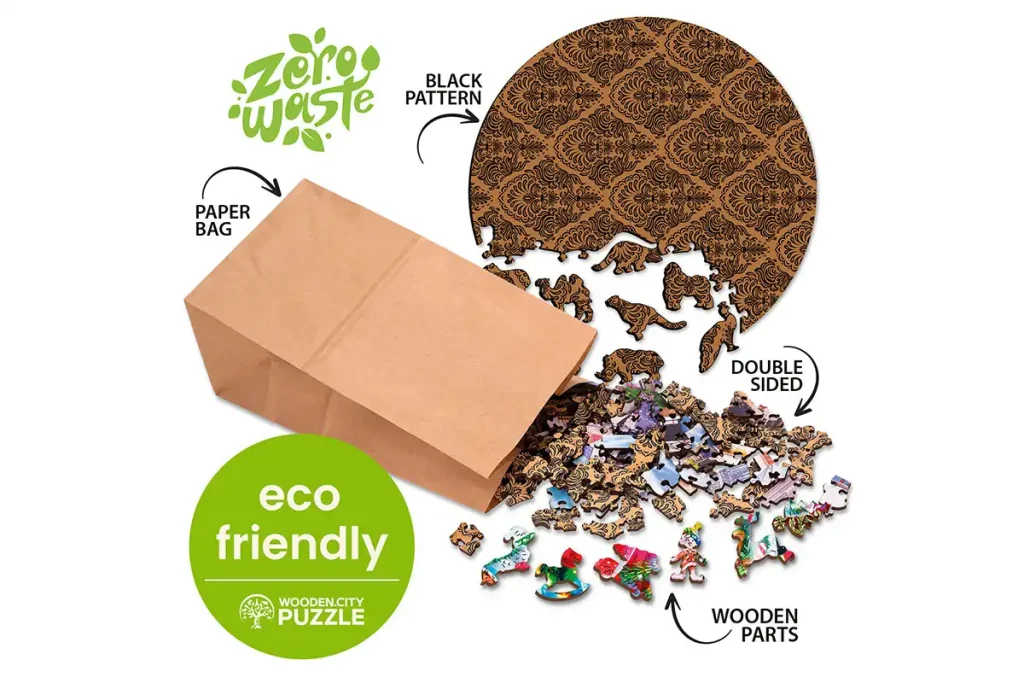 Characteristics
Series/Article
HE 0173-M
Age
8+
Number of elements
150 pcs
Number of whimsies
15 pcs
Assembled size
H: 9.75'' ( 24.8 cm)
W: 7.75'' (19.5 cm)
Packaging size
H: 7.8'' (20 cm)
W: 7.8'' (20 cm)
D: 2.24'' ( 5,7 cm)
Packaging weight
0,66 lb (0,3 kg)
Puzzle thickness
0,12" (3 mm)
Assembly time
2.5h
Artist
Carrie Edwards
Type of Cut
Animal
In conclusion, the Magnificent Dragon 150 is not just a game but also an opportunity for quality family time and a chance to unleash your creative potential. Order yours today and embark on an enchanting journey to assemble this captivating masterpiece.