The Allure of Wooden Puzzles
Designed in the shape of a unicorn's head, this wooden puzzle provides a delightful challenge for individuals of all ages. Suitable for both adults and children aged 8 and above, the puzzle consists of 150 uniquely shaped and vibrantly colored pieces, offering an engaging experience for enthusiasts.
The larger, thematic pieces are what set this intricate creation apart. Depending on the theme, you will find an array of shapes that may resemble animals, plants, or even landmarks, adding another layer of fascination to your assembly adventure.
An Unforgettable Gift
This isn't just a game; it's a beautiful gift for your loved ones. Whether it's a birthday, an anniversary, or any special occasion, this captivating work of art is the perfect way to express your affection and thoughtfulness. Upon completion, the assembled creation serves as a dazzling piece of wall decor.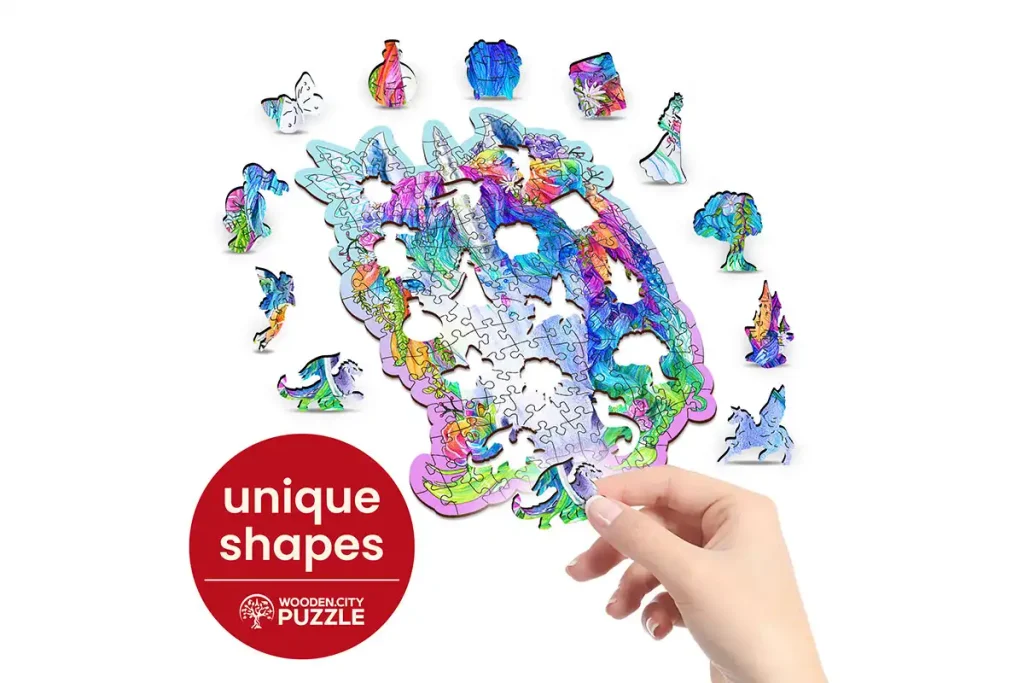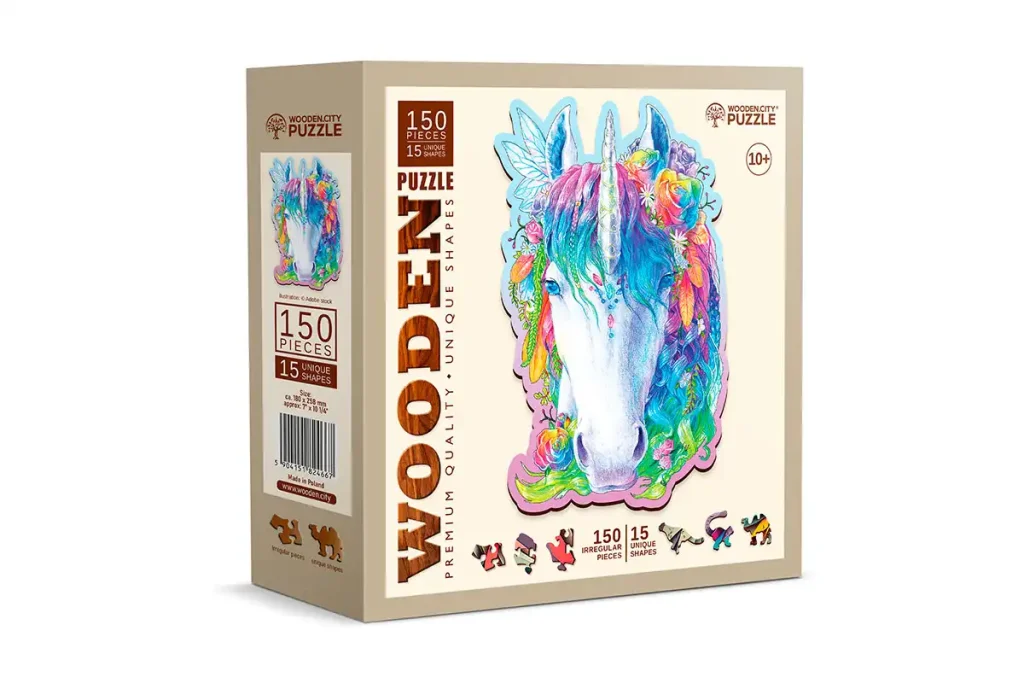 Enhancing Your Living Space
Beyond the game aspect, this artistic piece serves as a unique addition to your home decor. Place it on your wall to create a conversation-starting focal point that adds both character and charm to your living environment. In summary, this creation is more than a game. It serves multiple purposes: as a bonding activity for families, a creative outlet for individuals, and a beautiful decoration that enriches your home.
Magical journey
Don't miss the chance to own something truly magical. Embark on this enchanting journey and order your own today, thereby transforming a collection of pieces into a living testament to artistry, patience, and creativity.
Characteristics
Series/Article
HE 0177-M
Age
8+
Number of elements
150 pcs
Number of whimsies
15 pcs
Assembled size
H: 10.25'' ( 25,8 cm)
W: 7'' (18 cm)
Packaging size
H: 7.8'' (20 cm)
W: 7.8'' (20 cm)
D: 2.24'' ( 5,7 cm)
Packaging weight
0,66 lb (0,3 kg)
Puzzle thickness
0,12" (3 mm)
Assembly time
2.5h
Artist
Carrie Edwards
Type of Cut
Animal
With its allure, complexity, and beauty, this captivating piece transcends the boundaries of ordinary puzzles and games. It invites you into a realm of artistic exploration, stimulates your creative thinking, and offers a serene yet challenging escape from the mundane. The result is not merely an assembled puzzle but a transformed space enriched with the aura of mythical elegance and a newfound sense of accomplishment.