Mastering the Art of a Wooden Puzzle
Venture into an engaging experience with this European Union-certified piece of craftsmanship from Poland. Comprising 500 individually distinct pieces, the vibrant colors and intricate design are sure to capture the attention of both adults and children above 10 years.
Themes that Captivate
In each item from our collection, thematic elements elevate the assembly process. For those relating to animals, you'll discover pieces shaped like a variety of fauna. For travel-related topics, expect elements reflecting global landmarks. This particular item contains large, unique elements that make assembling it an extraordinary endeavor.
Gift-Worthy and Memorable
If you're searching for a gift that stands out, look no further. CHAMELEON AND FLOWERS 500 is not merely a box of pieces; it's a compelling journey through color and form that promises hours of absorbing fun, making it an unforgettable gift.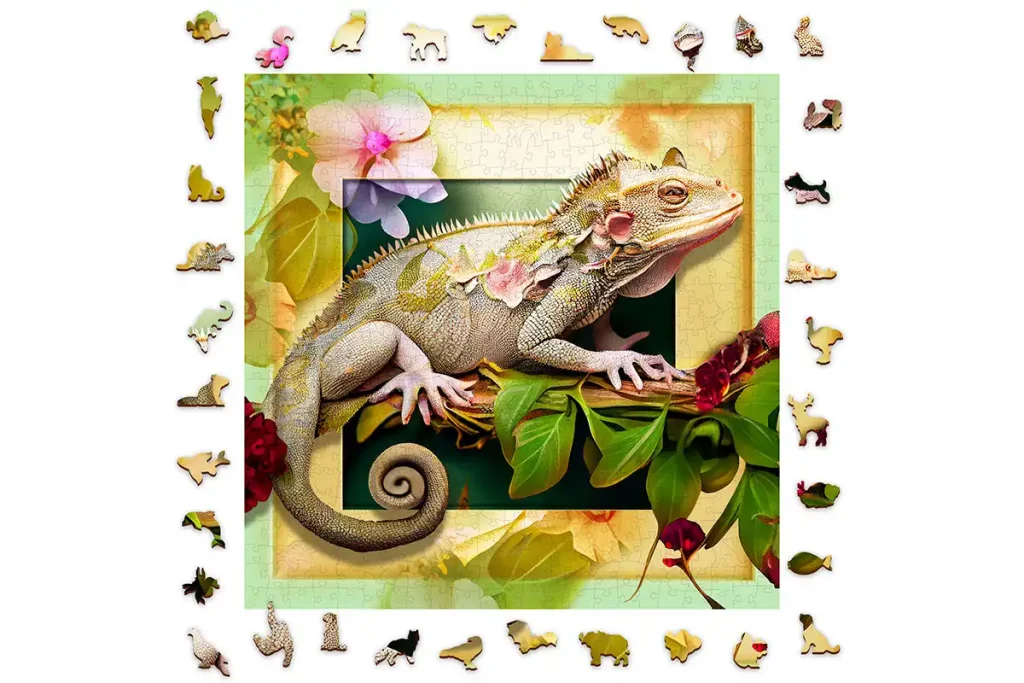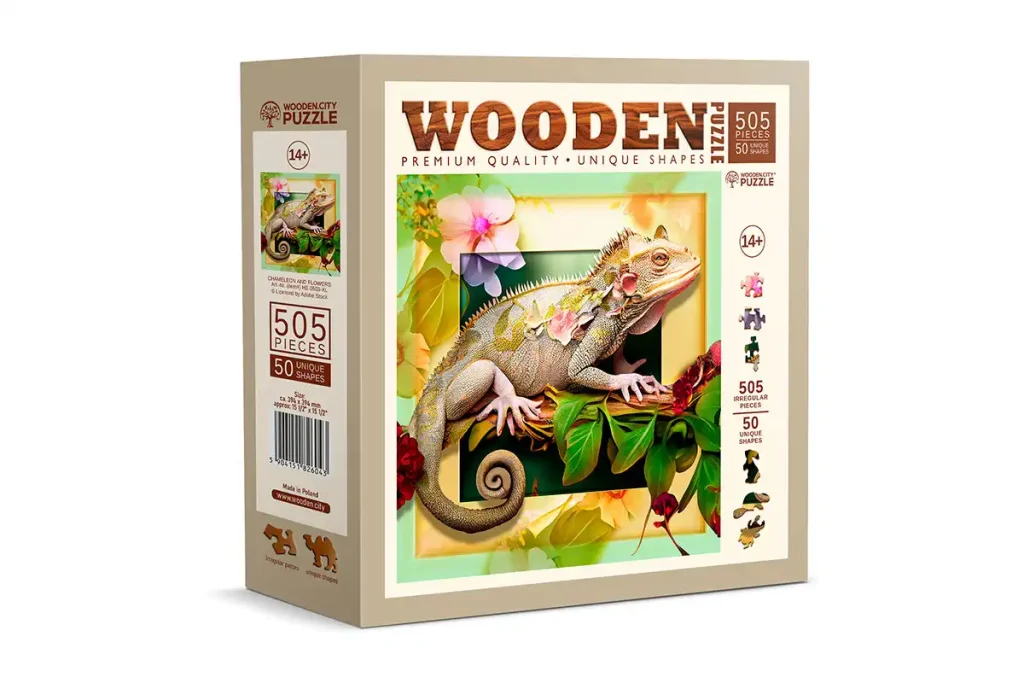 Double the Complexity
Each piece in this set features intricate designs on its reverse side, adding a new dimension to your assembly challenge. These back-side patterns can serve as useful clues, making the entire experience both satisfying and rewarding.
Family Time Excellence
Assembling this item offers a quality bonding experience with your loved ones. It's a perfect way to foster meaningful conversations and shared triumphs, bridging the generation gap in the most delightful way.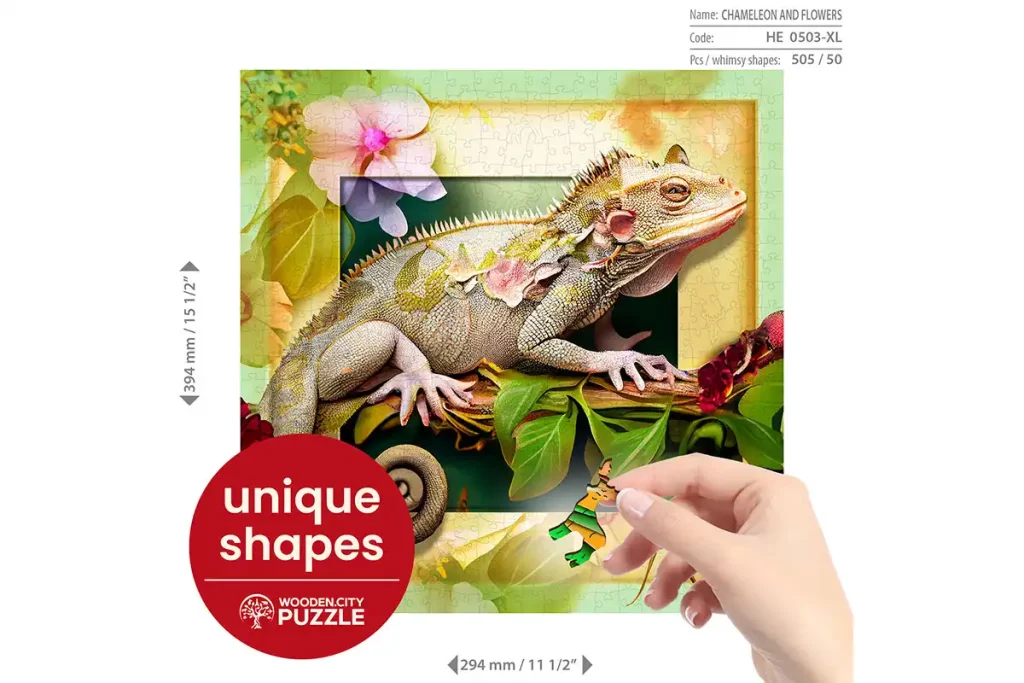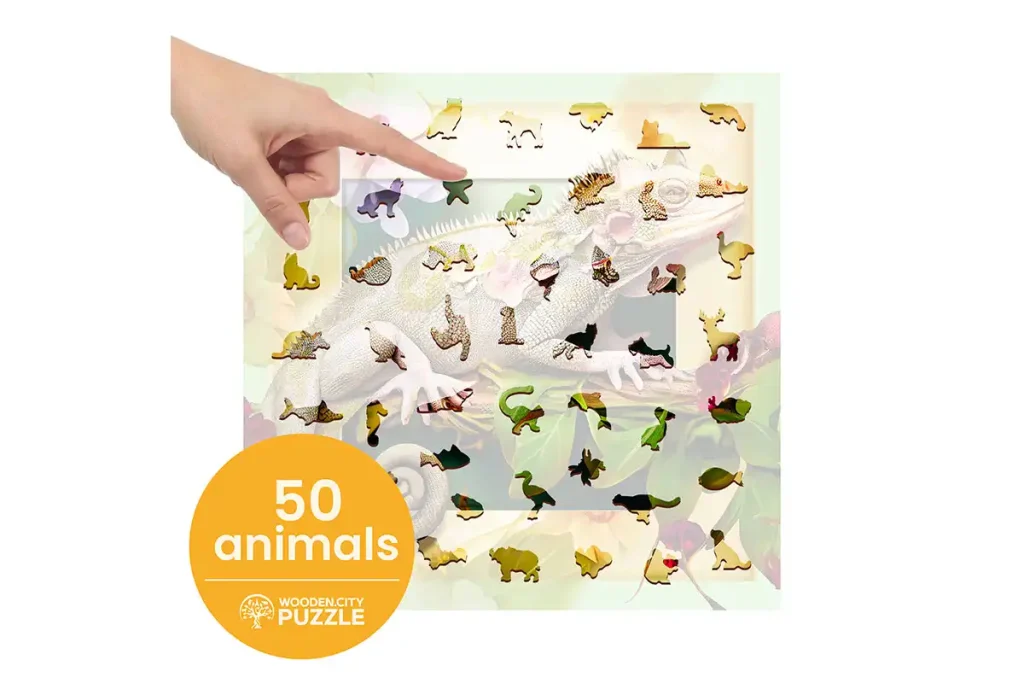 Turn Your Space into an Art Gallery
Upon completion, CHAMELEON AND FLOWERS 500 serves as a vibrant wall hanging that adds an artistic touch to any room, truly transforming your living space.
A Riot of Colors
The color palette in this set is nothing short of extraordinary. The blending of rich hues and subtle tones brings the depicted chameleon and floral backdrop to life, offering more than just a visual treat.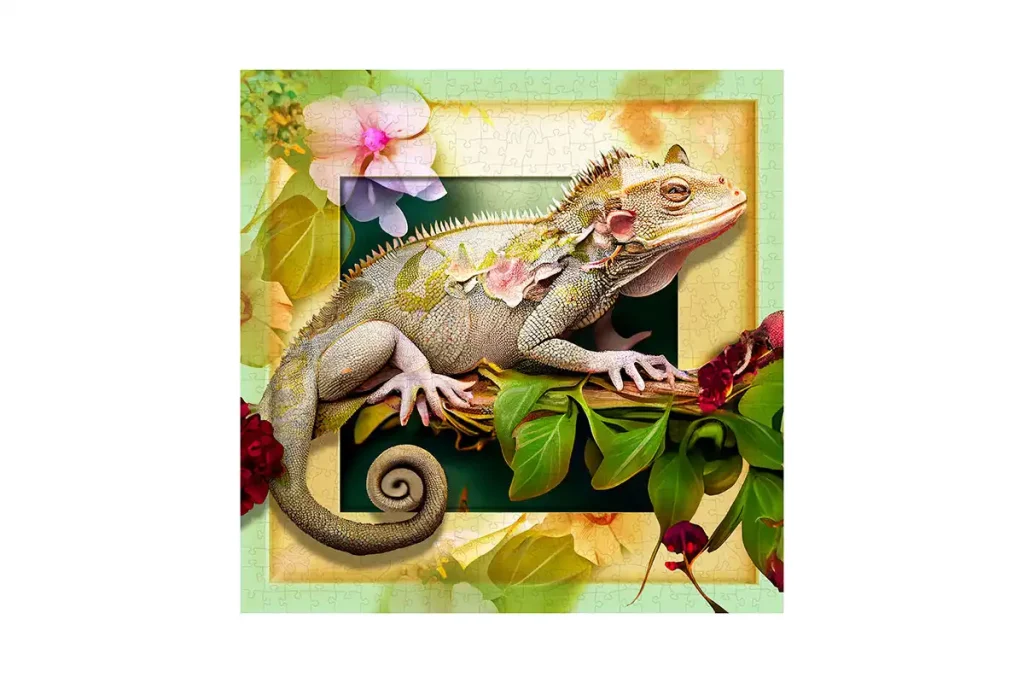 Characteristics
Series/Article
HE 0503-XL
Age
14+
Number of elements.
500pcs
Number of whimsies
50 pcs
Assembled size
H: 15.51″ ( 39,4 cm)
W: 15.51″ ( 39,4 cm)
Packaging size
H: 8.66'' ( 22 cm)
W: 8.66'' ( 22 cm)
D: 2.75'' ( 7 cm)
Packaging weight
1.65 lb (0,75 kg)
Puzzle thickness:
0,12" (3 mm)
Assembly time
13h
Artist
Adobe Stock
Type of Cut
Animal
In conclusion, Chameleon And Flowers 500 offers a uniquely captivating experience. With its special thematic cuts, dual-sided pieces, and unmatched gift potential, this set provides an enriching journey beyond the ordinary. Prepare to embark on an adventure that is as visually stunning as it is mentally stimulating.