Discover the Magic of this Wooden Puzzle Adventure
Setting forth on this Wooden Puzzle journey, you'll traverse a captivating map of the world, adorned with diverse animals hailing from various corners of our planet. Each unique piece you hold tells a story; a chapter of the world's vast tapestry of fauna.
Unparalleled Vibrancy
Marvel at the radiant colors of the puzzle that illuminate the majestic animals and the regions they inhabit. From the roar of an African lion to the mystic hum of the Australian kangaroo, each hue and tint echoes the wild's call.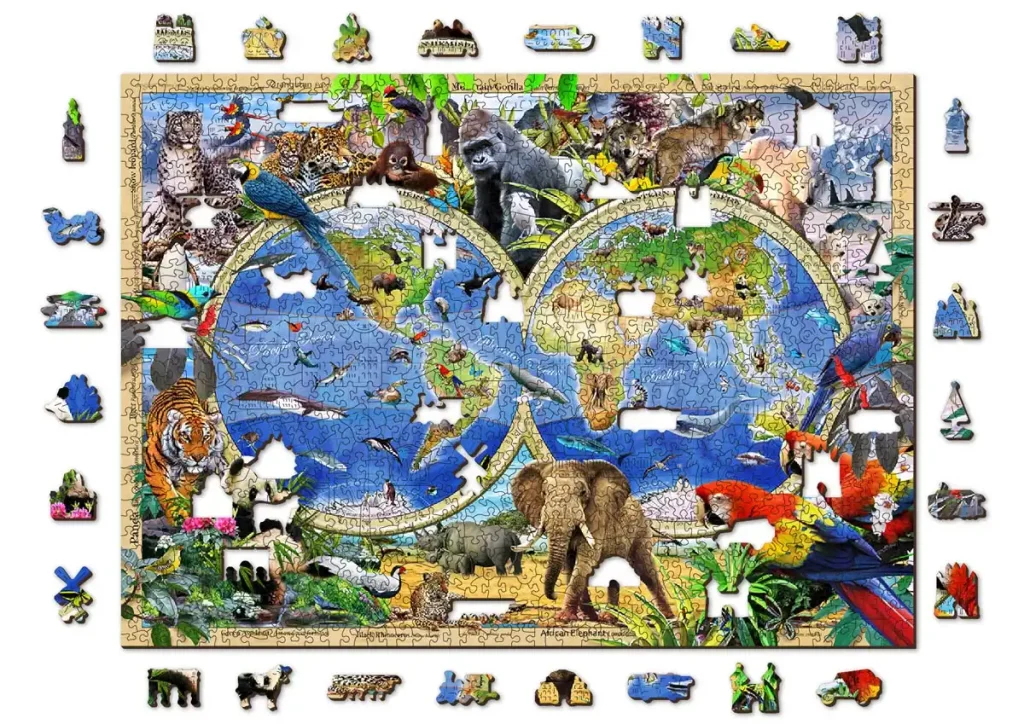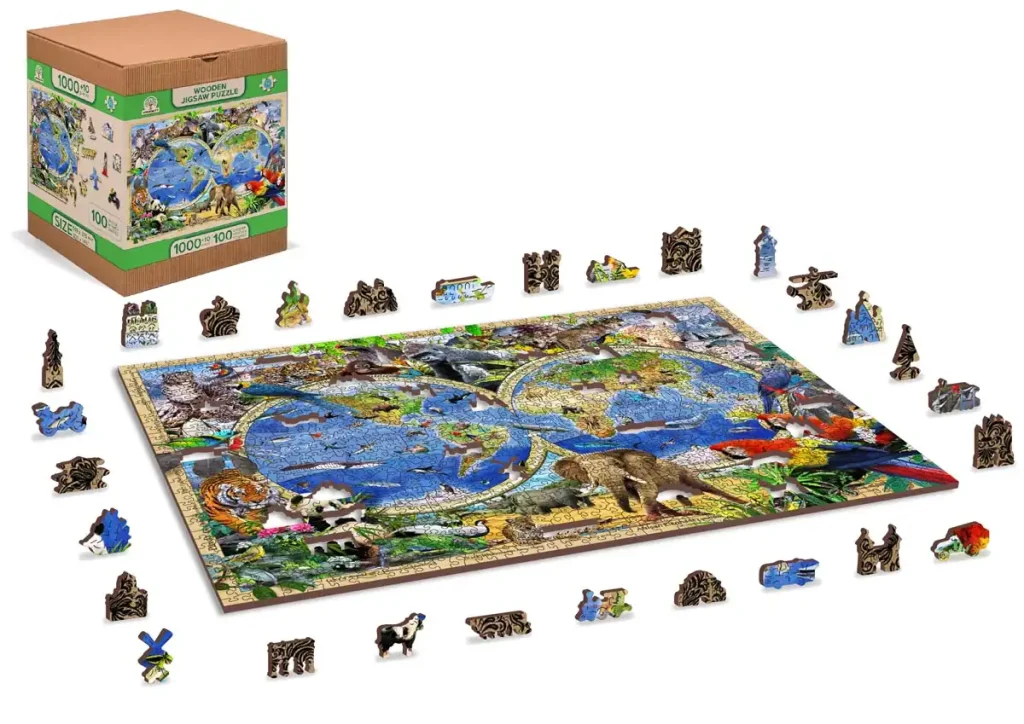 Unique Cuts for Every Theme
Every puzzle from our collection boasts thematic cuts that enhance the experience. With animal-themed puzzles, anticipate enchanting pieces shaped like the world's most beloved creatures. And for those inspired by travels, await pieces echoing landmarks from diverse nations.
For Enthusiasts Aged 14 and Beyond
Whether you're an adult or a young explorer aged 14 and up, this puzzle promises hours of engrossing engagement. It's a captivating way to bond with family, relishing shared moments of discovery and wonder.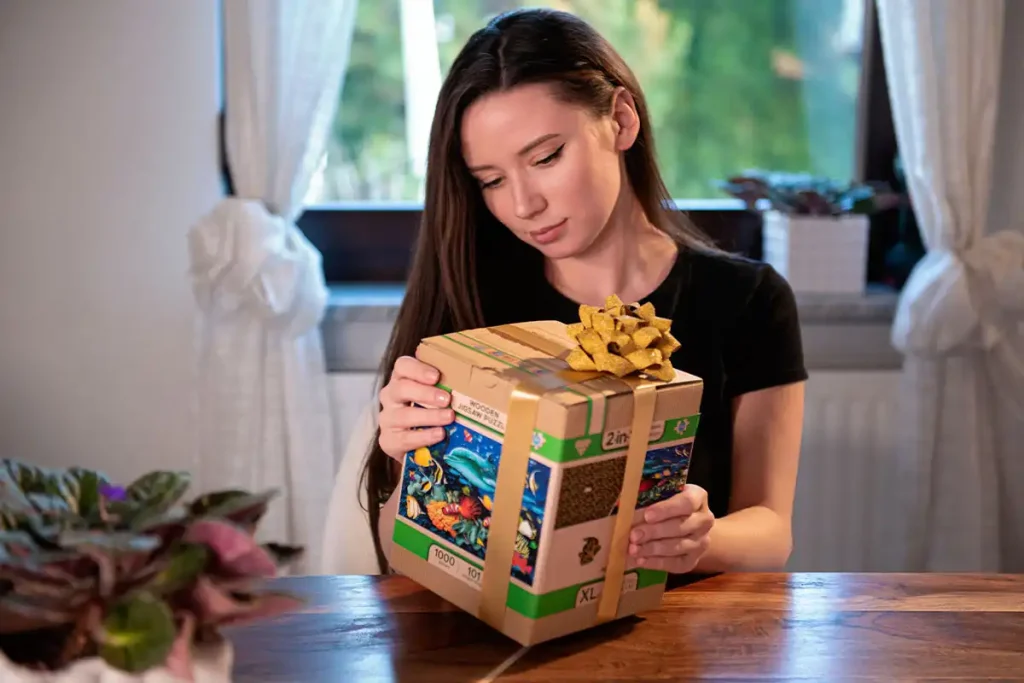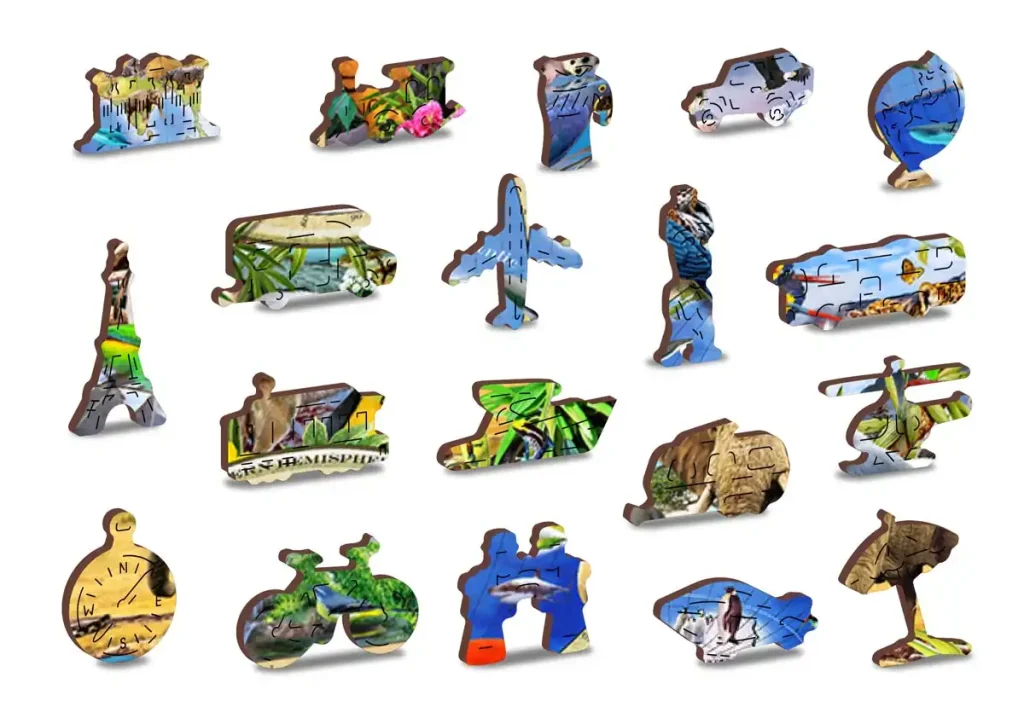 An Ideal Gift for Many Occasions
Searching for a present that transcends the ordinary? The Animal Kingdom Map is an impeccable choice – a blend of challenge, beauty, and education. It's a gift that promises shared moments, laughter, and a deep appreciation for our planet's inhabitants.
Characteristics
Series/Article
TR 1010-0014-XL
Age
14 +
Number of elements
1000 pcs
Number of whimsies
100 pcs
Assembled size
H: 20.43" (51,9 cm)
W: 14.76" (37,5 cm)
Packaging size
H: 7.87" (20 cm)
W: 6.57" (16,7 cm)
D: 6.57" (16,7 cm)
Packaging weight
1,34 lb (0,61 kg)
Puzzle thickness
0.12″ (0,3 cm)
Assembly time
13h
Artist
Howard Robinson
Type of Cut
Travel
Back side
Added Twist: A Double-Sided Marvel
Our puzzles are designed with a flair for the unexpected. Each piece is double-sided, bearing a distinct pattern on its reverse that can aid in assembly. It's an additional layer of mystery, waiting to be deciphered.
In conclusion, the Animal Kingdom Map is not just a puzzle; it is an experience, a journey through the continents and an acquaintance with the rich biodiversity of our planet. It awaits your touch, your time, and your tales.