Wooden Puzzle Artistry in Every Shape
Your first encounter with this Wooden Puzzle will whisk you away to an enchanting realm of precision and innovative design gem beautifully encapsulates a tiger, defined in bold, hippie-styled strokes, primarily focusing on its awe-inspiring head. Ideal for adults and children above 12 years, it offers a perfect blend of challenge and fun, ensuring cherished moments as you and your child craft this wonder together.
Unique Pieces with Distinct Stories
The allure of the Mystic Tiger 505 is in its details. Each piece, distinct and individual, tells its own tale. As you navigate through the set, you'll discover thematic elements—vibrant animals, iconic landmarks—that not only accentuate the design but also elevate the assembly experience.
Two Sides to Every Story
The ingenuity doesn't stop at the design. Each fragment is double-sided, adorned with intricate patterns on the reverse. This dual dimensionality not only aids in assembly but also doubles the enchantment.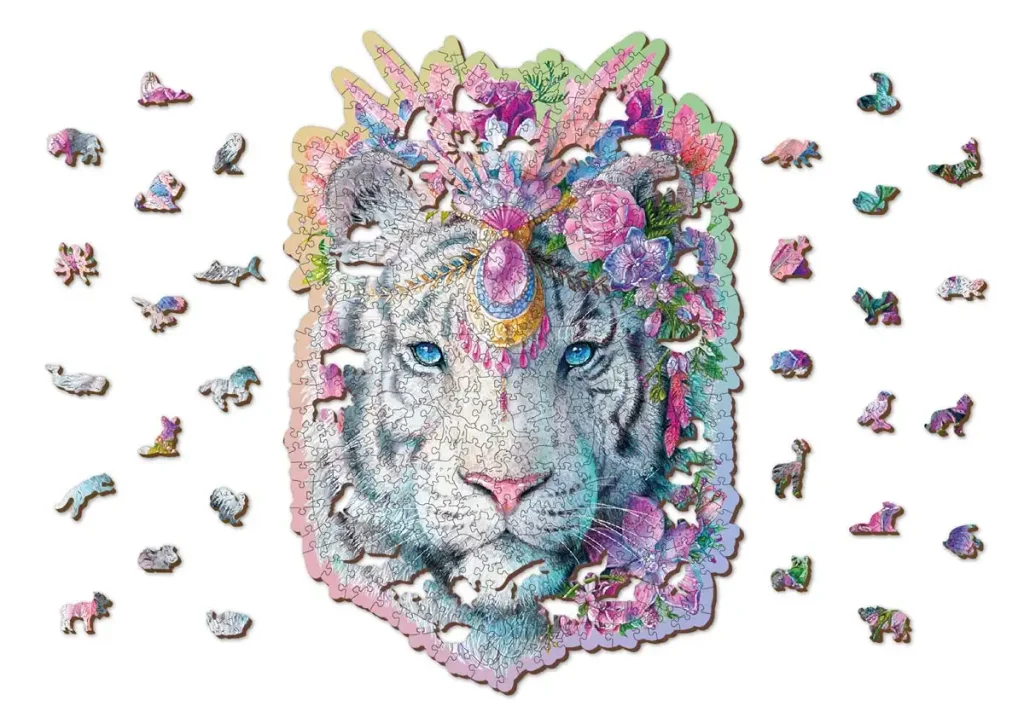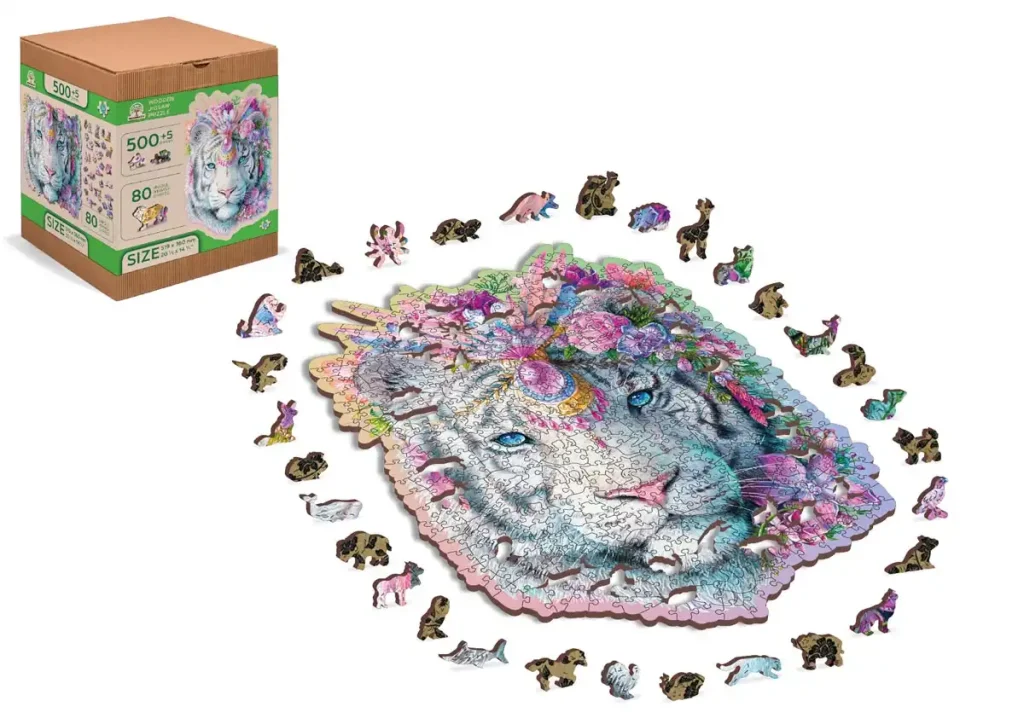 An Unforgettable Gift
Searching for a present that merges intellectual challenge with breathtaking aesthetics? The Mystic Tiger 505 is your answer, uniting mental stimulation and visual splendor into one unforgettable package.
Decorative Elegance in Assembly
Once pieced together, the Mystic Tiger stands as a testament to dedication and artistry, transforming any living space with its vibrant hues and unique shape.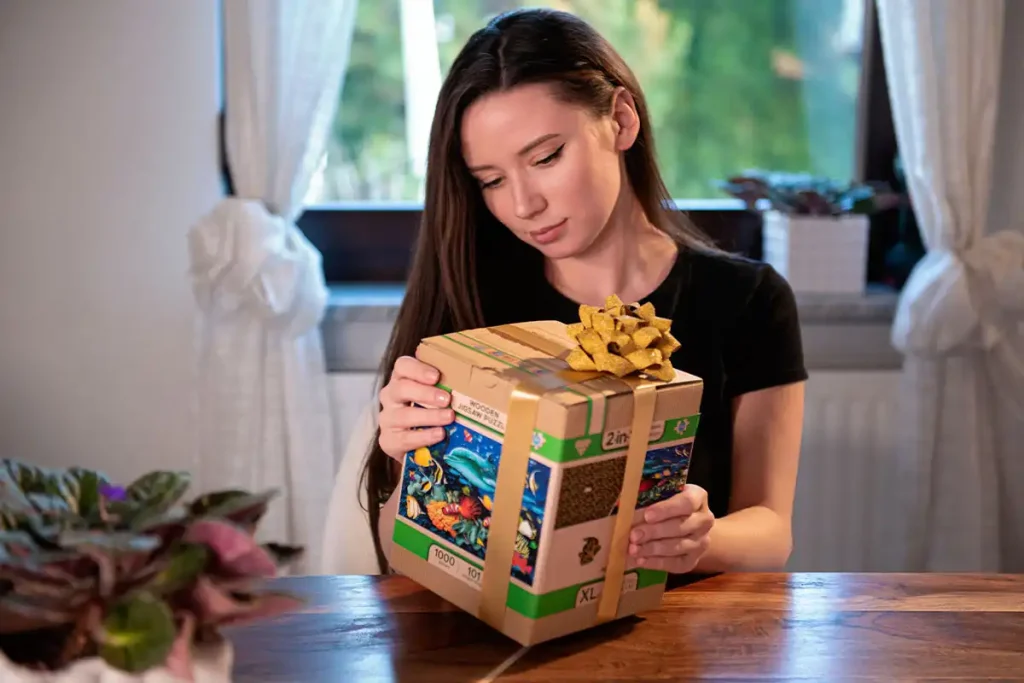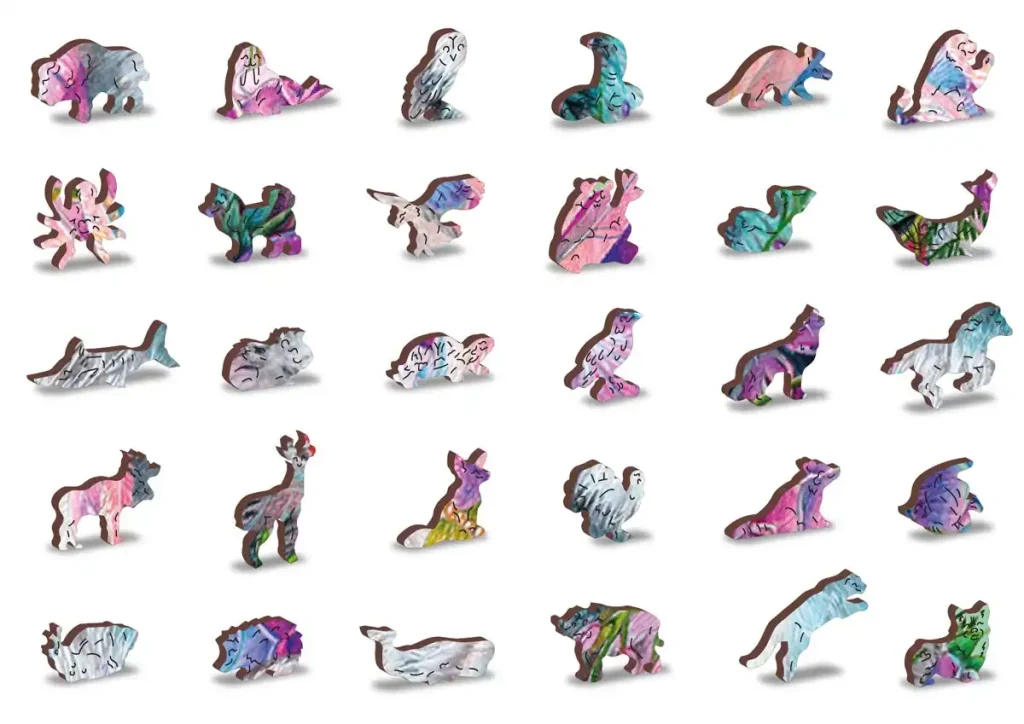 Themes That Tell Tales
Each set we craft tells a story. Be it tales of wild creatures or journeys through iconic landmarks, every theme is an adventure waiting to be explored.
Celebrating Family Time
Crafting the Mystic Tiger 505 is more than just an activity; it's an invitation to create lasting memories, fostering bonds that go beyond the assembly table.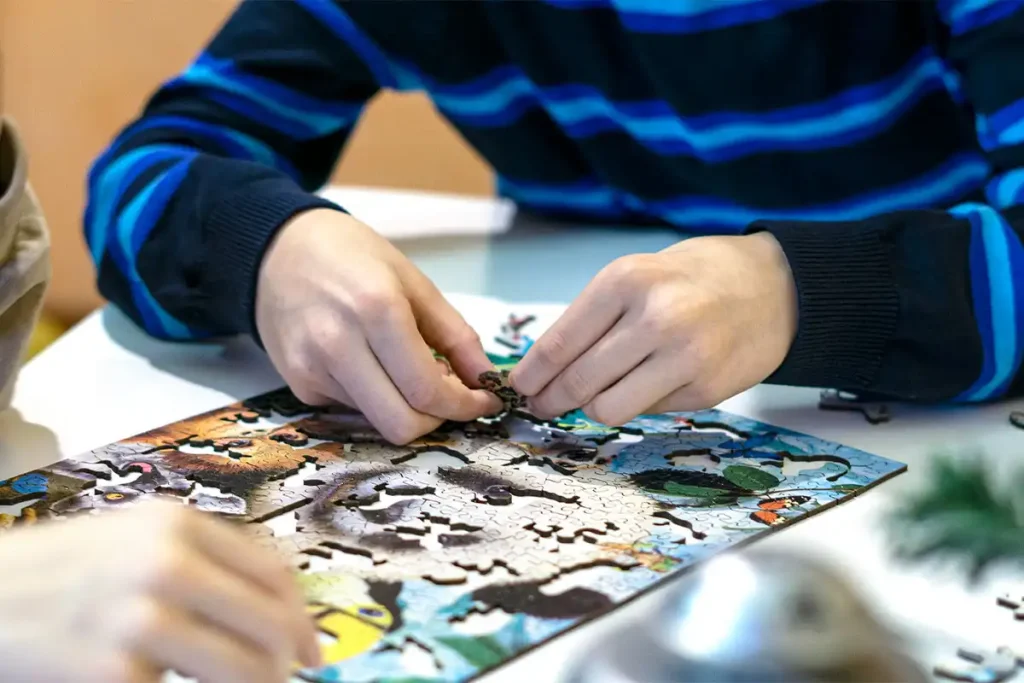 Characteristics
Series/Article
HE 0096-XL
Age
12+
Number of elements
505pcs
Number of whimsies
80pcs
Assembled size
H: 14.76" ( 37,5cm)
W: 10" ( 25,4cm)
Packaging size
H: 5.98" (15,2 cm)
W: 4.92" (12,5 cm)
D: 4.92" (12,5 cm)
Packaging weight
0,89 lb (0,405 kg)
Puzzle thickness
0.12″ (0,3 cm)
Assembly time
6h
Artist
Carrie Edwards
Type of Cut
Animal
Back side
To sum it up
The Mystic Tiger 505 transcends beyond being a mere pastime. It's an artistic challenge, a memory forged in time, and a beautiful addition to any home. Immerse yourself in its charm and let it hold a special place in your heart.