Experience the Magic of This Wooden Puzzle
The Wild Horses on the Beach Wooden Puzzle unveils a breathtaking spectacle of three magnificent horses galloping along the shoreline, with the radiant glow of sunset casting a golden hue upon the waters. The vivid colors transport you straight into this paradisiacal setting, making it a visual feast for enthusiasts.
Unique Design and Craftsmanship
Every piece of this masterpiece boasts a unique shape, ensuring not just a challenge but also an enriching assembly experience. Larger thematic elements, be it animals in nature-themed sets or iconic landmarks in travel-themed ones, are intricately carved, elevating the fun quotient.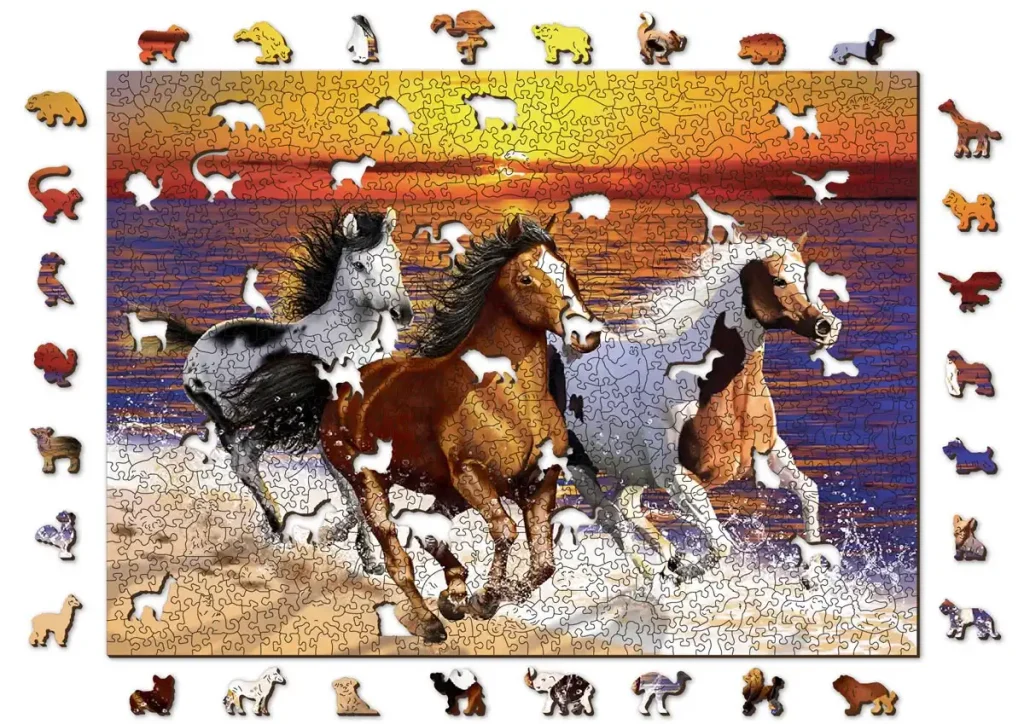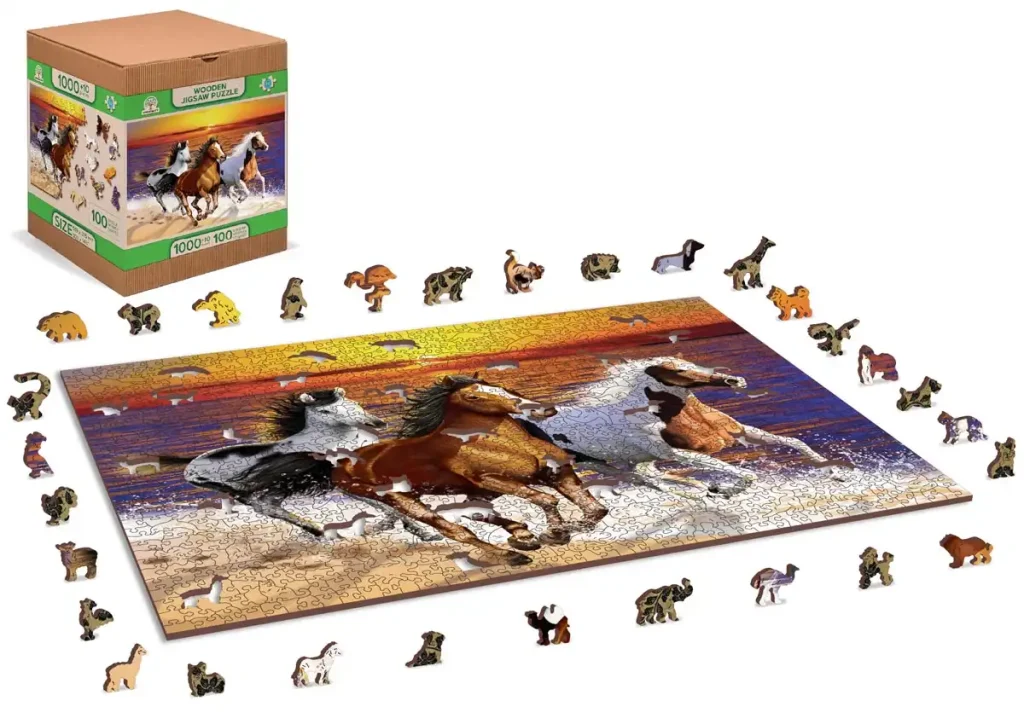 Double the Intrigue
Taking innovation a notch higher, each piece is dual-sided. The reverse pattern can serve as an aiding cue during assembly, bringing an added layer of mystery and excitement to the process.
A Perfect Family Affair
Piecing this masterpiece together is an exquisite way to spend quality time with family. The process nurtures collaboration, sparks conversations, and offers shared moments of discovery, making it a memory-worthy activity.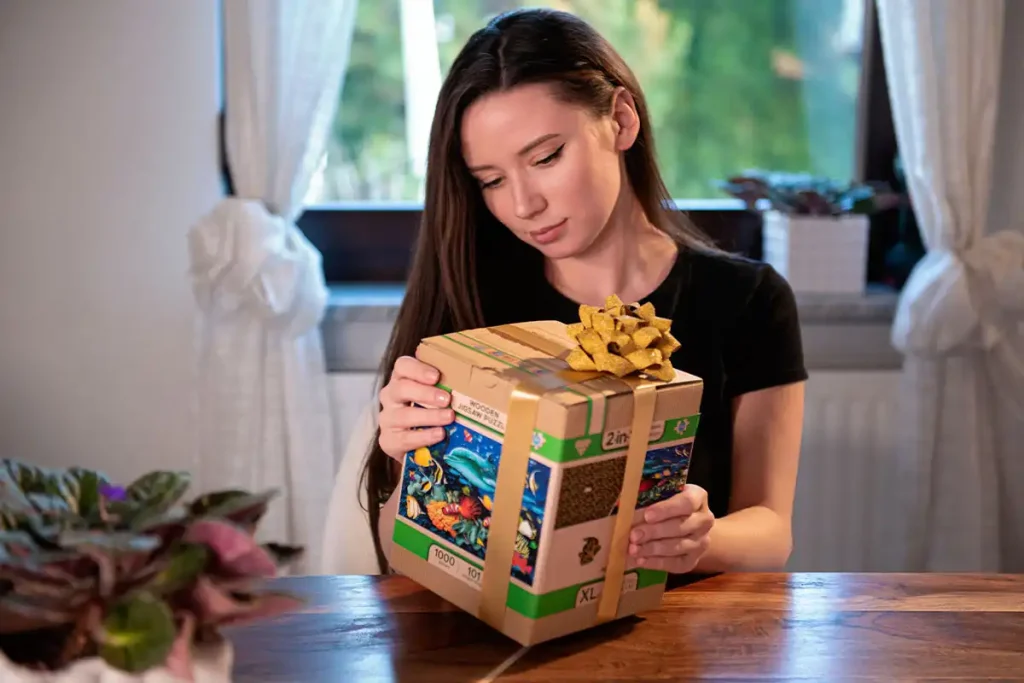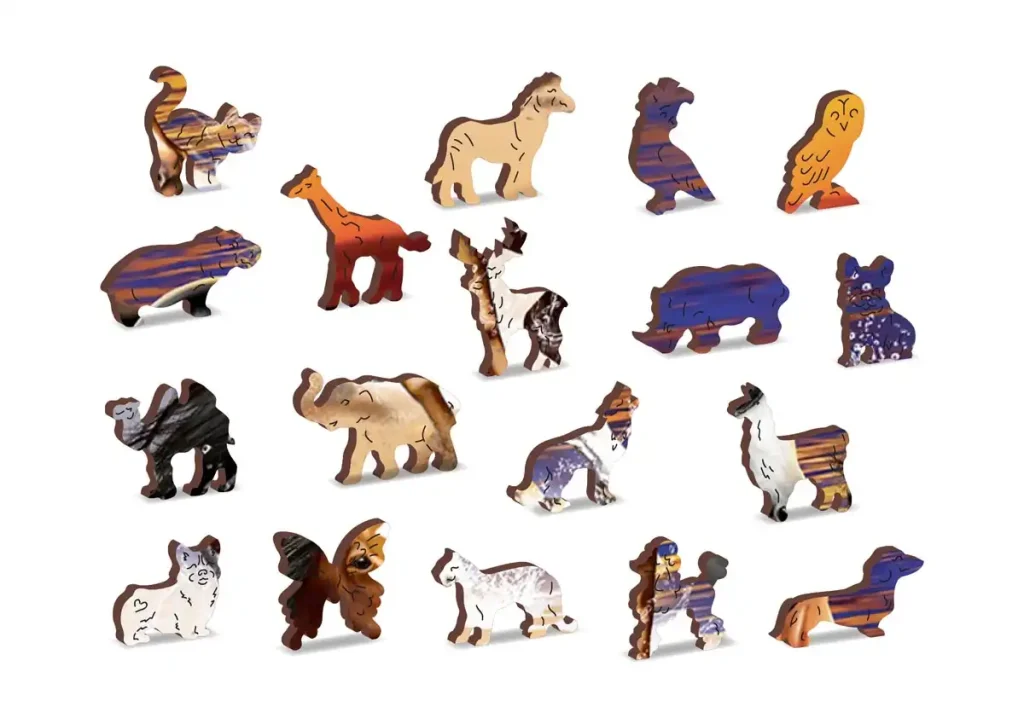 Gift of Memories
Seeking a thoughtful present for a loved one? Look no further. This creation is an impeccable choice for both adults and youngsters above 14, promising hours of engagement and a fulfilling journey of assembly.
Art Beyond Recreation
Upon completion, this artwork stands as a testament to patience, skill, and the beauty of nature. It seamlessly transforms into a vibrant decor piece, ready to adorn your wall and continually inspire awe.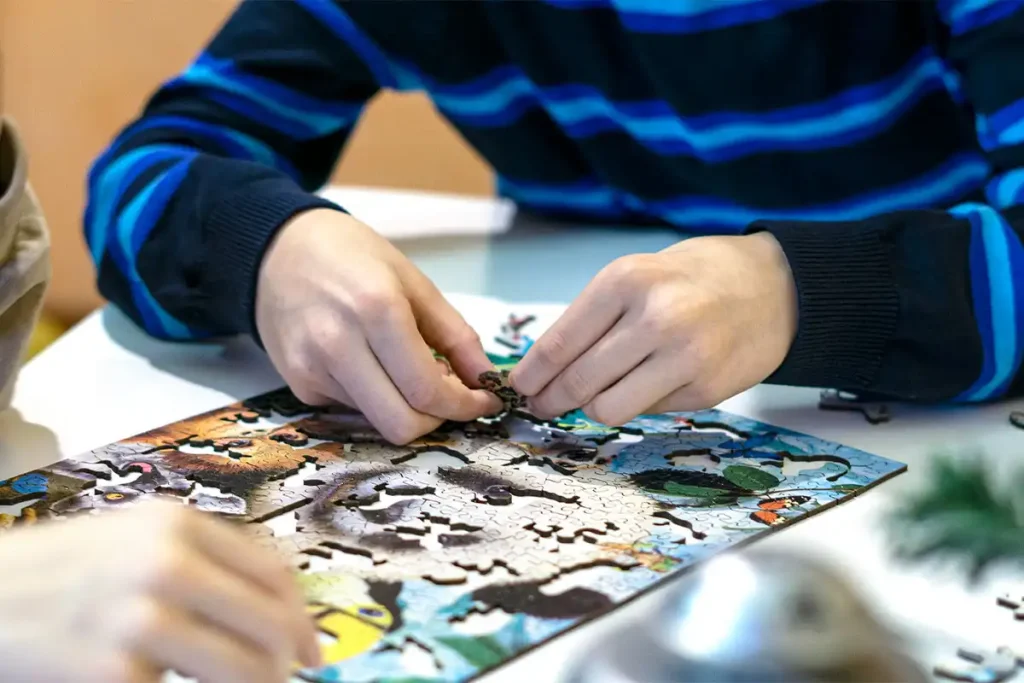 Characteristics
Series/Article
AN W 1010-0062-XL
Age
14 +
Number of elements
1000 pcs
Number of whimsies
100 pcs
Assembled size
H: 20.43" (51,9 cm)
W: 14.76" (37,5 cm)
Packaging size
H: 7.87" (20 cm)
W: 6.57" (16,7 cm)
D: 6.57" (16,7 cm)
Packaging weight
1,34 lb (0,61 kg)
Puzzle thickness
0.12″ (0,3 cm)
Assembly time
13h
Artist
Lourival Bandeira
Type of Cut
Animal
Back side
In conclusion
The Wild Horses on the Beach isn't just about recreation; it's about immersion, family bonding, and the joy of witnessing a narrative unfold, piece by piece. Dive into this challenge, and you're bound to cherish the moments and the memories.