Unparalleled Aesthetics of the Wooden Puzzle
This item showcases a breathtaking landscape of the Caribbean Sea, where a palm tree elegantly sways in the foreground, and beautiful rocks enhance the scenic view. To the left, the tropics enrich the panorama, and a yacht with a sail completes this tranquil setting.
Unique and Enthralling Design
Each piece has its own unique shape, making the assembly process thrilling and engaging. Large, thematic cut pieces such as animals and landmarks will delight you, depending on the theme, adding a captivating twist to the process. The double-sided design, with patterns on the back of each piece, can assist you in assembling this masterpiece.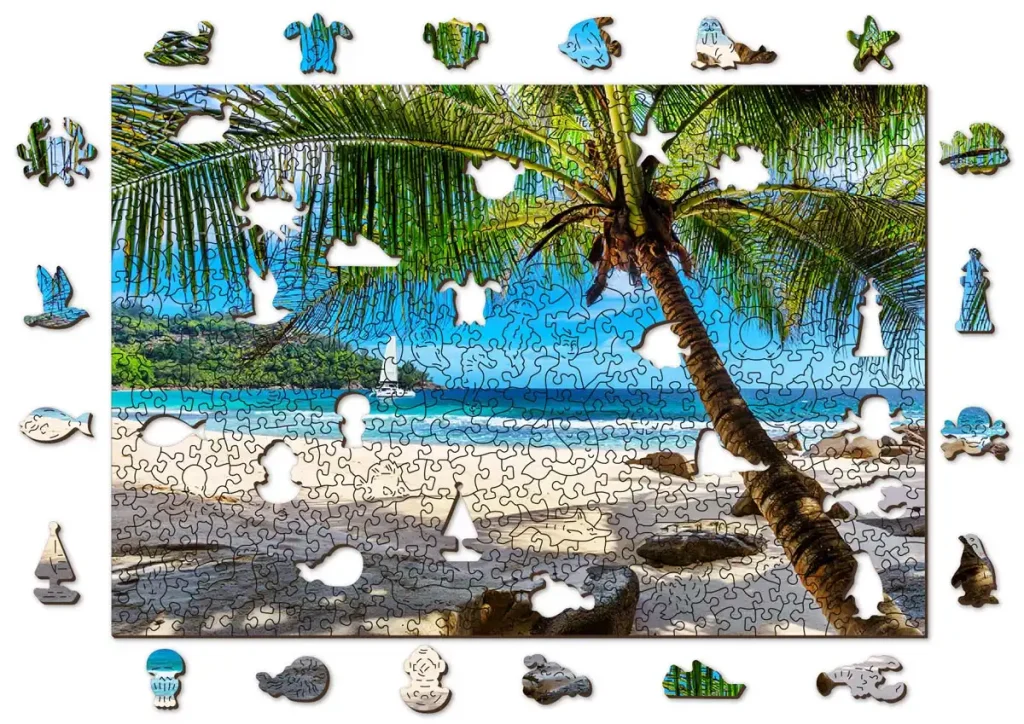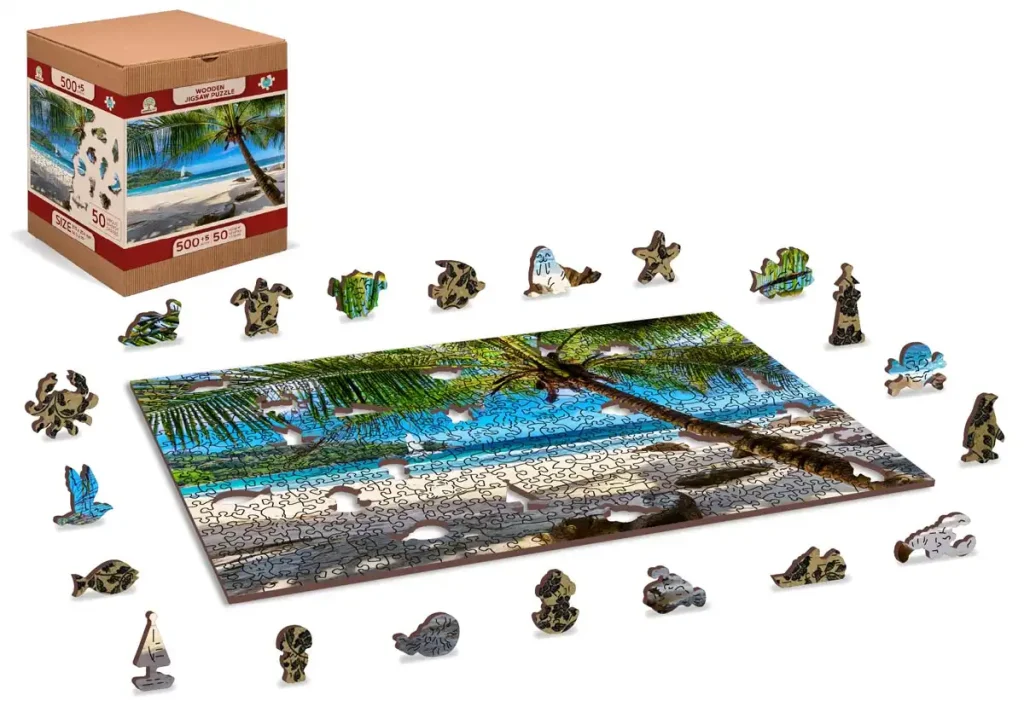 A Perfect Gift for Beach Lovers
This product makes a remarkable gift for adults and children over 10 years old who are mesmerized by the summer, sea, and the essence of tropical living. Its colorful hues and exceptional craftsmanship ensure hours of pleasure and satisfaction.
Engaging Fun for Family and Friends
Gathering around this delightful item is a great way to spend quality time with your loved ones. Whether for a special occasion or just a casual weekend, the shared experience of building something beautiful will surely bring joy and bonding.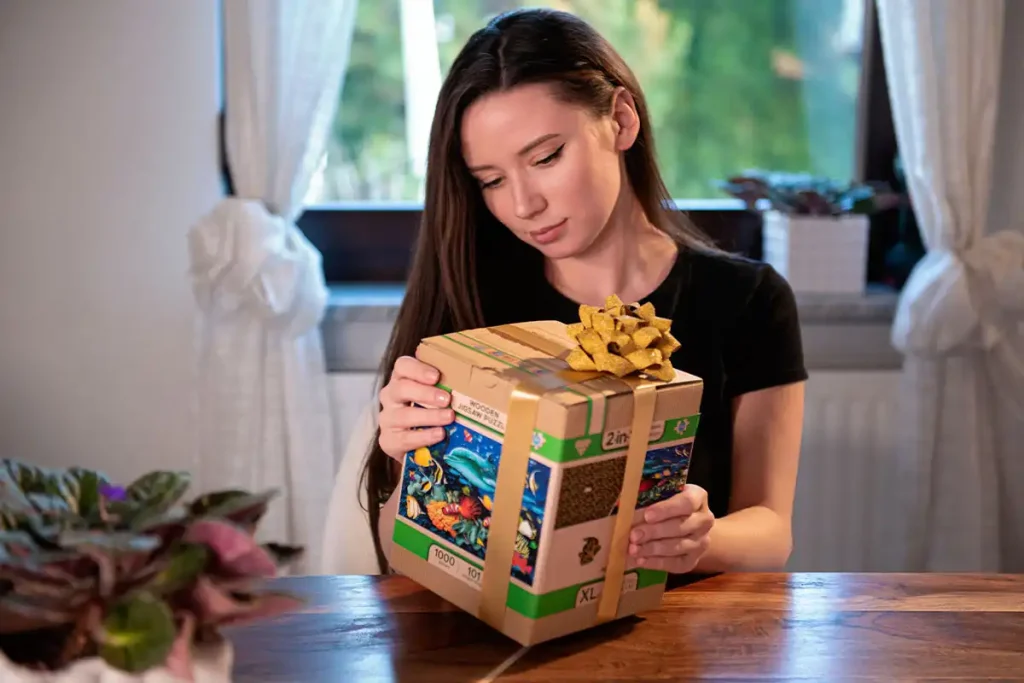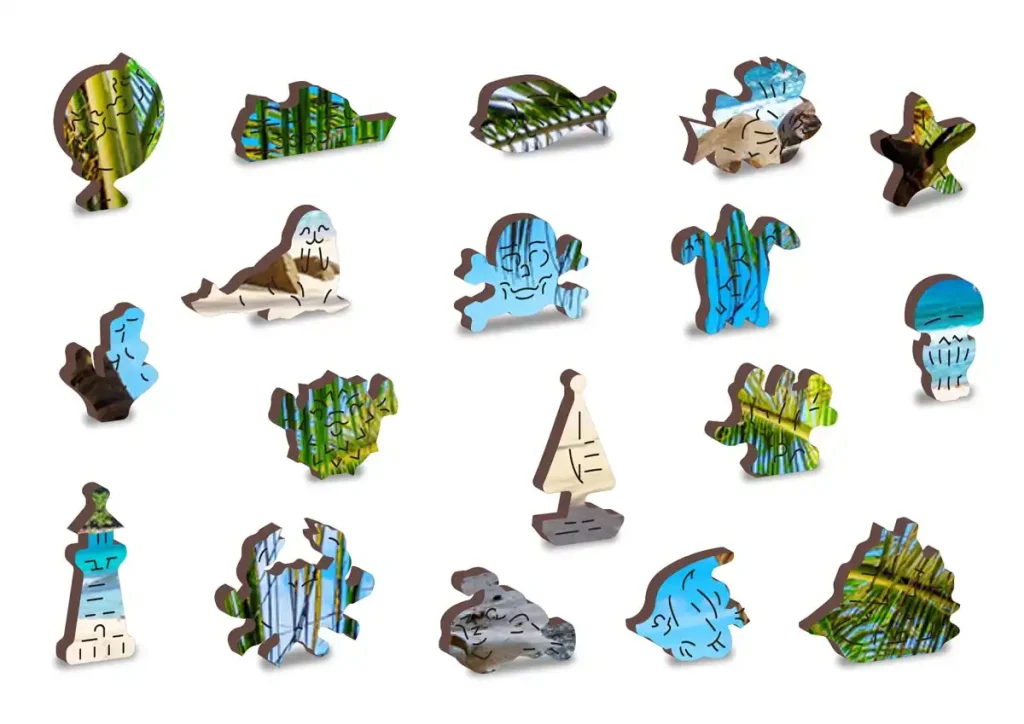 More Than Just a Game
The item can be hung on the wall as an elegant piece of décor once completed. Its radiant Caribbean imagery will bring warmth and joy to any room, ensuring that it's not just a game but an art piece that celebrates nature and serenity.
A Thematic Experience
Each set features a thematic cut, adding to its unique allure. Whether it's the intriguing elements of animals or the iconic landmarks of different countries, it takes you on a fascinating journey through various worlds and adventures.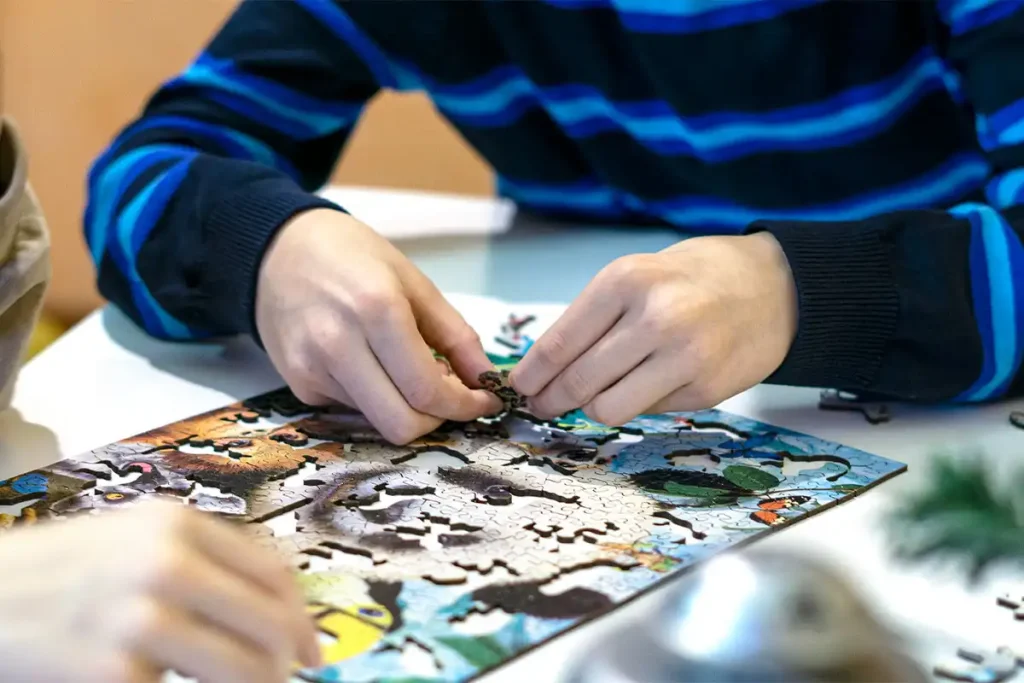 Characteristics
Series/Article
OC 505-0121-L
Age
10+
Number of elements
500 pcs
Number of whimsies
50 pcs
Assembled size
H: 14,76"(37,5 cm)
W: 10" (25,4 cm)
Packaging size
H: 5,98" (15,2 cm)
W: 4,92" (12,5 cm)
D: 4,92" (12,5 cm)
Packaging weight
0,66 lb (0,3 kg)
Puzzle thickness
0,12" (3 mm)
Assembly time
6h
Artist
shutterstock
Type of Cut
Ocean
Back side
Conclusion
Paradise Island Beach, Caribbean sea 500 is not merely a pastime but an experience of joy, creativity, and connection. The detailed design and unique features of this product make it stand out as a must-have for those who appreciate art, tranquility, and quality family time. Delight in the relaxation and splendor of assembling this extraordinary creation, and let it become a cherished part of your home or gifting tradition.